UCLA faculty discuss interplay between COVID-19 pandemic, barriers to health care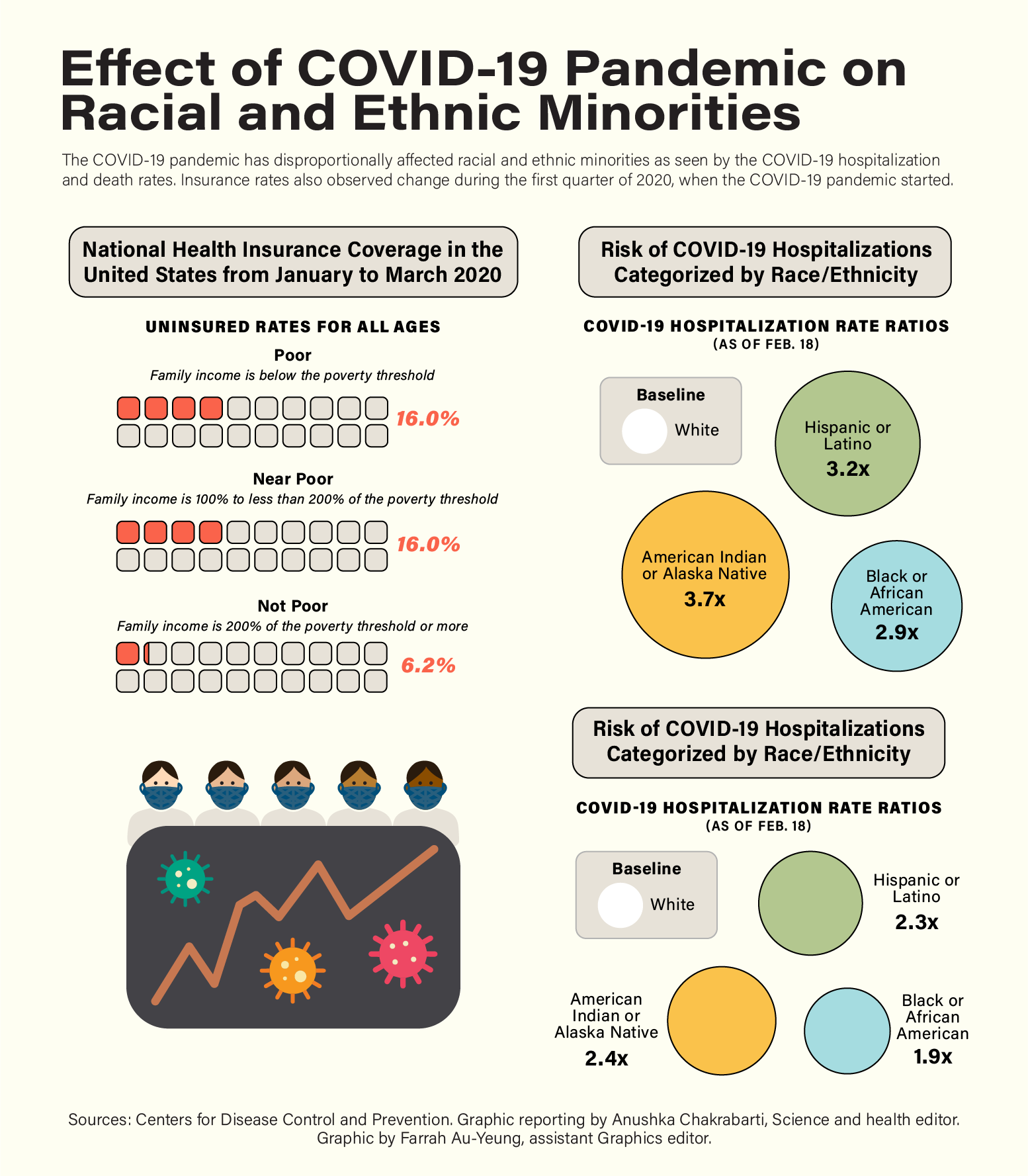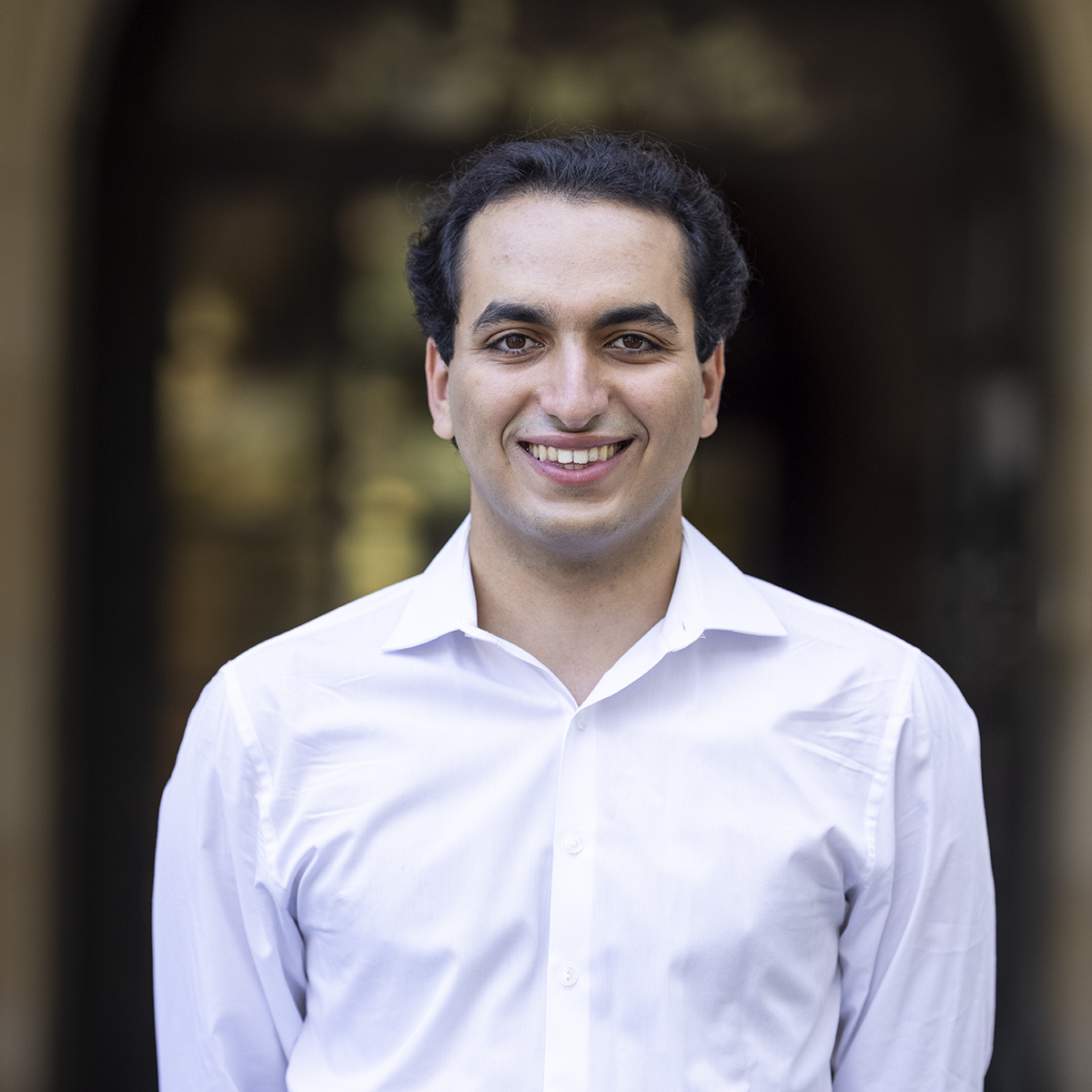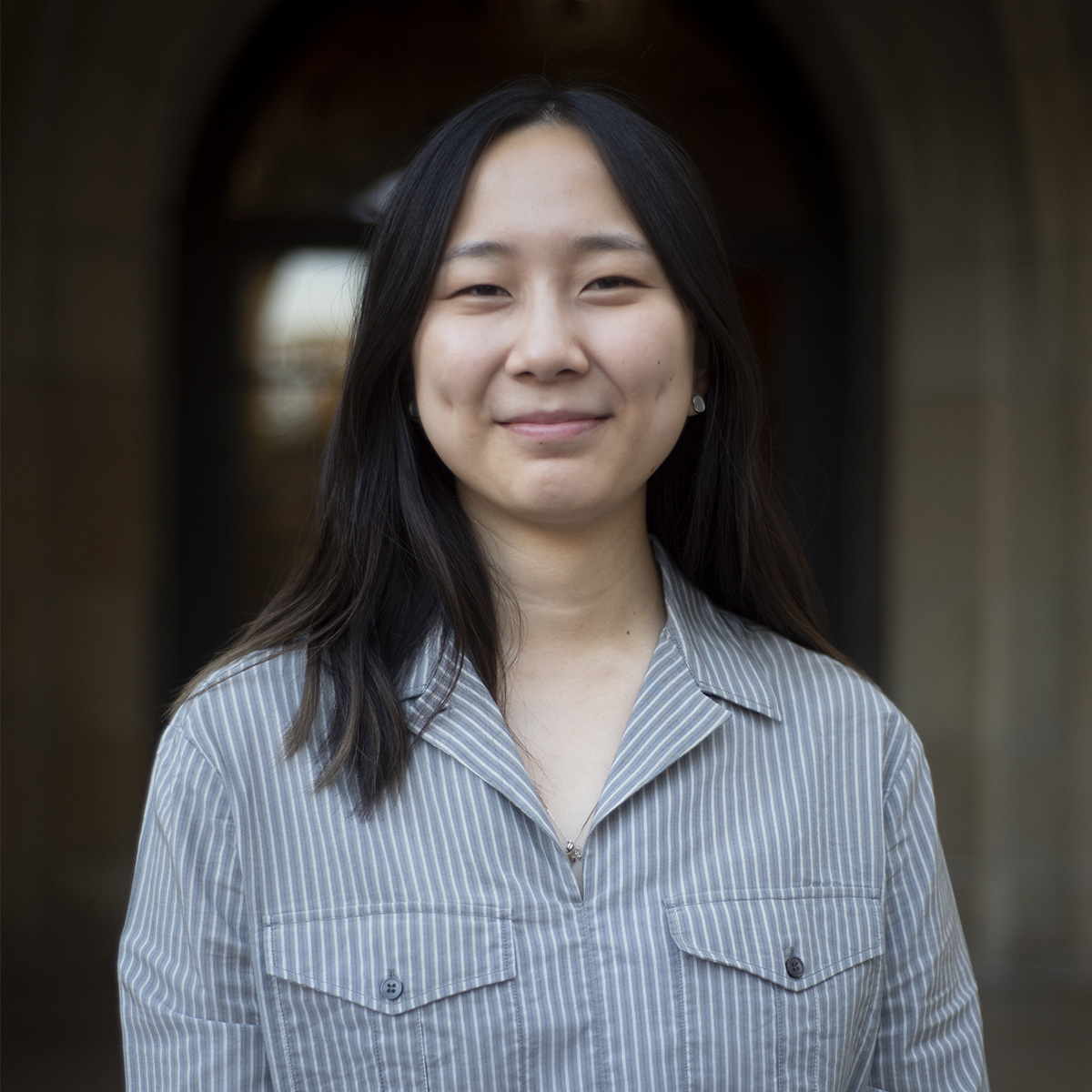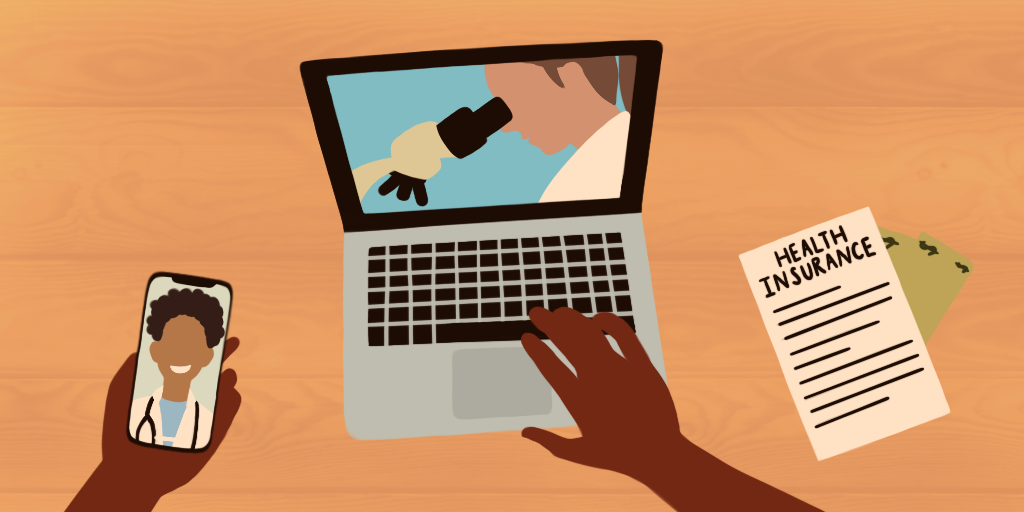 The COVID-19 pandemic has changed everyone's lives, especially for those working in health care. There have been both administrative and practical changes as a result of the pandemic to the health care industry, many of which are expected to remain even after the pandemic. These four stories highlight some of the many changes that the COVID-19 pandemic has brought to health care.
The COVID-19 pandemic has increased challenges with access to health care, from insurance to medical care, some UCLA professors and physicians said.
Certain marginalized communities have faced inequities in health care access prior to the COVID-19 pandemic, but it has exacerbated these barriers, said Michael Rodriguez, a professor and vice chair in the department of family medicine at UCLA.
Race is a factor associated with health outcomes. Latino and Hispanic people are 3.2 times as likely as non-hispanic white people to be hospitalized for COVID-19, according to the Centers for Disease Control and Prevention. Black and African Americans are 2.9 times as likely, and American Indian or Alaska Natives are 3.7 times as likely as non-hispanic white people to be hospitalized.
Health care access is determined by socioeconomic status, occupational status and health literacy, Rodriguez said.
He added that poverty not only affects how people receive care but also puts them at increased risk of being infected. Many immigrants work lower-paying jobs, which are classified as essential work during the COVID-19 pandemic, Rodriguez said.
Essential workers include those who work in food manufacturing, agriculture and transportation, according to the CDC. These occupations also may not offer the same benefits as other jobs, such as personal protective equipment or paid time off, Rodriguez added.
[Related link: Students share their experiences of being essential workers in grocery stores]
Access to health information has also been disproportionately limited over the course of the pandemic, said Paula Tavrow, an adjunct professor of community health sciences.
Messaging about the COVID-19 vaccine has not been as clear as it could be, Tavrow added. This could lead to vaccine hesitancy if people do not understand how the vaccine was developed and what the vaccine contains.
Other factors that increase the risk of COVID-19 are living in crowded households and dietary factors, Rodriguez said.
Financial difficulties may force people to live in higher-density residences with more people, Rodriguez said. This leads to people of different ages and different COVID-19 risk levels living together and potentially spreading the virus to each other.
In low-income communities, healthy food is not accessible or affordable, Rodriguez said. The food that is accessible is often cheap and calorically dense, contributing to a higher risk of being overweight, or having hypertension, cardiovascular disease and diabetes, he added.
Obesity is a risk factor for COVID-19 because it can limit one's immune function and decrease lung capacity, according to the CDC. A greater proportion of Black and Hispanic adults in the United States are considered obese compared to white adults, according to the CDC.
The COVID-19 pandemic has also exacerbated the issue of mental health for many individuals, said Ian Holloway, associate professor of social welfare in the UCLA Luskin School of Public Affairs.
For the LGBTQ+ community, the pandemic has decreased access to social support networks, Holloway said. This disconnection has made mental health worse, he added.
Many of these feelings of loneliness existed before the pandemic, Holloway said, adding that challenges could continue even after most of the country is vaccinated and the number of COVID-19 cases drops.
Access to accurate health information is also limited by access to health insurance, Tavrow said.
Being uninsured makes individuals less likely to seek care because they are not able to afford it, Rodriguez said, adding that millions of people in the U.S. are uninsured, and millions more have insurance but cannot afford the high fees for a doctor's visit.
Existing disparities in insurance coverage have worsened, with at least 5 million Black and Hispanic individuals likely to lose their insurance because of the pandemic's disproportionate unemployment consequences, according to an analysis by Avalere Health.
The U.S. experienced some of the worst outcomes during the pandemic because of issues of access in the nation's health care system, said Rodriguez.
"We need to have a system that … makes it easy for people who need care, to get care," Rodriguez said.
The Affordable Care Act expanded health insurance coverage and lowered medical costs. However, uninsured rates are still particularly high among recent immigrants to the U.S. and individuals with lower English fluency, according to a 2019 study by the UCLA Center for Health Policy Research.
These barriers cause a delay in care, Rodriguez said.
People who are uninsured are unable to seek regular care for chronic conditions and monitor their health over time, Tavrow said. As a result, they are more likely to resort to emergency care only when their health condition worsens to a point that requires immediate medical attention.
A rise in urgent care facilities has been a recent positive development in increasing access to health care, Tavrow said. Having places where patients can easily drop in and are open beyond normal working hours provides additional options for people to get their care, she said.
Expanded use of telehealth has also improved health care access throughout the COVID-19 pandemic, Tavrow said. Telehealth adoption dramatically increased at the beginning of the pandemic, but it remains to be seen whether telehealth use continues at the same rate after the pandemic, Tavrow said.
[Related link: Recent move to telehealth services can help solve existing CAPS capacity concerns]
Tavrow said that improving access includes making accommodations so that people have the options to get care when they are able to and when they need to – whether that includes telehealth, offering appointment times outside the standard nine-to-five window or making care more affordable.
Rodriguez said he hopes the pandemic will lead to a rethinking of how we approach the different systems – education, finance and food options – that lead to inequalities in health care access.
"In order for us to move forward, we cannot only do something to fix (the COVID-19 pandemic), but we also need to be thinking about our systems."
Li is the 2021-2022 science and health editor. She was previously a contributor for the science and health beat. She is also a third-year human biology and society student at UCLA who enjoys writing about research and public health.
Li is the 2021-2022 science and health editor. She was previously a contributor for the science and health beat. She is also a third-year human biology and society student at UCLA who enjoys writing about research and public health.