Telehealth services likely to continue beyond pandemic, students and faculty say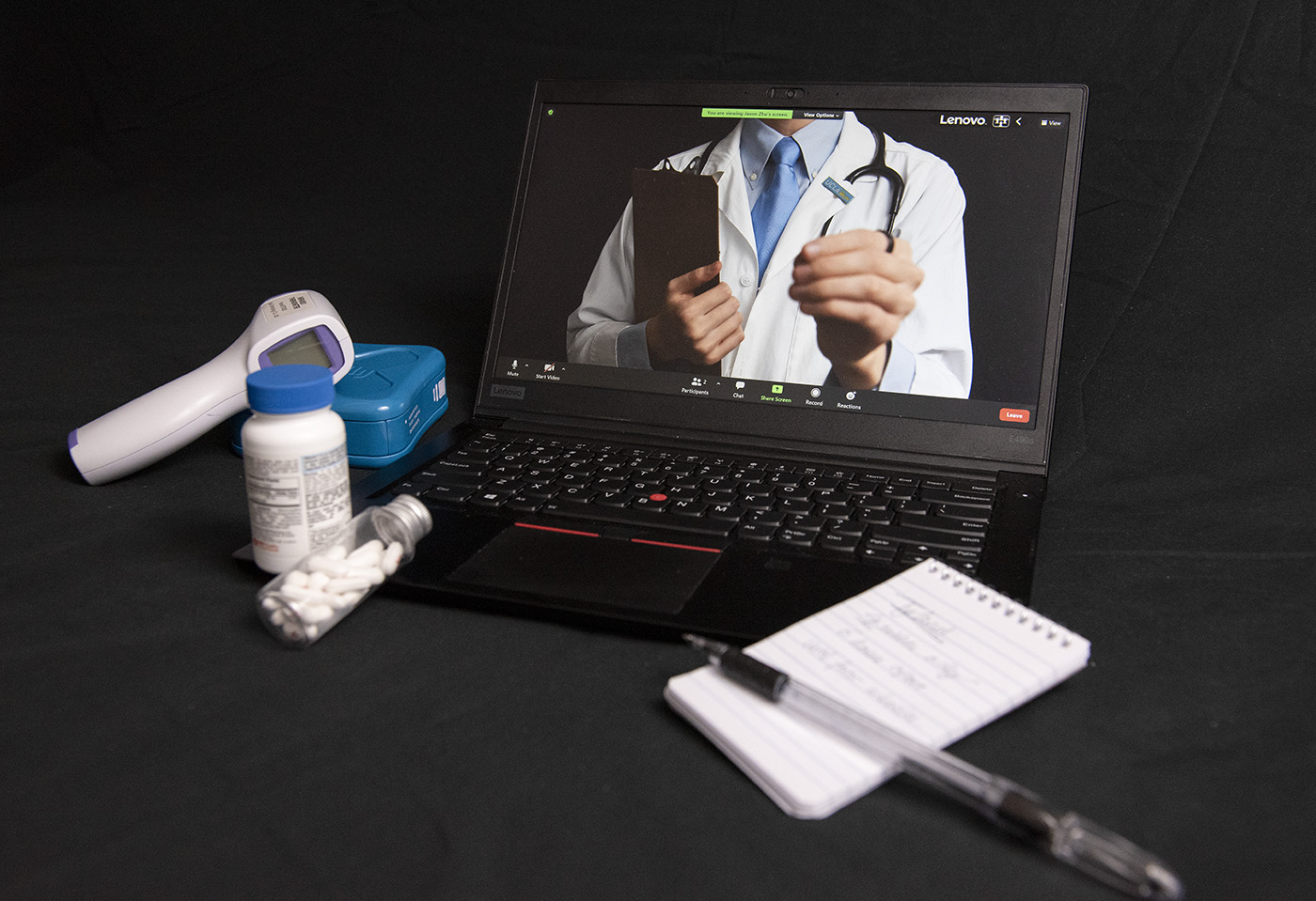 One of the notable administrative changes to health care due to the COVID-19 pandemic is the increased usage of telehealth services. (Jason Zhu/Daily Bruin staff)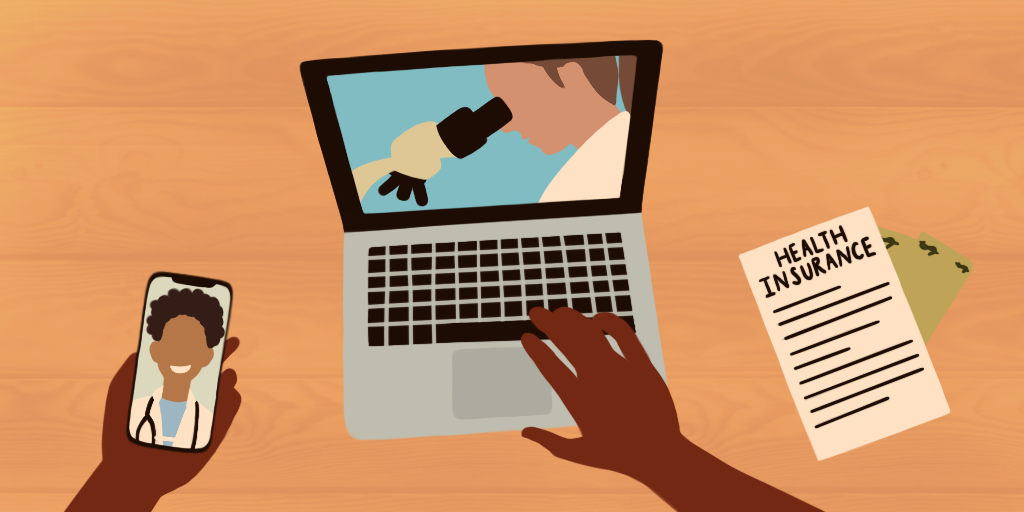 This post was updated March 7 at 9:21 p.m.
The COVID-19 pandemic has changed everyone's lives, especially for those working in health care. There have been both administrative and practical changes as a result of the pandemic to the health care industry, many of which are expected to remain even after the pandemic. These four stories highlight some of the many changes that the COVID-19 pandemic has brought to health care.
After experiencing a rapid increase in use at the start of the COVID-19 pandemic, telehealth services may continue playing a large role in the health care industry after the COVID-19 pandemic, UCLA professors and students said.
Telehealth visits, which include any health care service administered remotely using video visits, phone calls or chat messengers, increased by 50% in the first quarter of 2020, when the pandemic first began, compared to the same period in 2019, according to the Centers for Disease Control and Prevention.
The UCLA Health system rarely used telehealth before the COVID-19 pandemic, said Maria Han, the chief quality officer for the UCLA Health Department of Medicine and a primary care physician. But at the start of the pandemic, around 60% to 80% of UCLA Health visits were administered via telehealth, Han said. Currently, about 25% of visits are still being conducted the same way, she added.
Telehealth services offered through UCLA Health include video visits, which are conducted using a patient's UCLA Health account and through the app MyChart, and remote patient monitoring, where health care teams can monitor patients recovering from surgery or those diagnosed with a chronic disease from a distance.
Daniel Croymans, medical director of quality and primary care physician at UCLA Health, said that without telehealth, patients would not have been able to receive important health care services, such as patient follow-ups and COVID-19 treatment.
Telehealth has also shown itself to be useful in areas of health care outside of COVID-19, such as mental health treatment and chronic disease management, said Anne Lin, medical director of UCLA's telehealth programs. Through telemedicine, health care providers can access a patient's medical history and learn about patient symptoms without needing them to come in person, increasing convenience and timeliness of care, she added.
Han said that patients have had overall positive experiences with telehealth services based on responses from post-visit surveys, with patients appreciating the timeliness and relative safety of their visits.
Patients' main issues have been with audio or video quality, she added.
Katie Lam, a first-year molecular, cellular and developmental biology student, said she can see herself revisiting telehealth after her recent visit with an optometrist.
In her visit, Lam visited a physical office with a technician to take optical measurements. The technician then used Zoom to provide details to the consulting optometrist, she said.
Lam said she found this experience to be convenient and enjoyable. However, Lam said she did notice some inefficiencies and delays due to the digitization of her care and added that if she needed a physical examination, she would prefer an in-person visit.
Croymans said he sees telehealth playing a larger role in health care after the pandemic, as it offers greater convenience and access to patients.
With in-person visits, patients may have needed to take an entire day off work for a short visit to the doctor and would have to deal with parking and waiting times, Croymans said. For a telehealth visit, patients could instead seek care from the convenience of their homes or even from their workplaces, he said.
James McGough, a professor of clinical psychiatry in the UCLA Division of Child and Adolescent Psychiatry, said yet another advantage of implementing telehealth in the long term is its economic benefits.
Over the course of the pandemic and the implementation of telehealth, the Child and Adolescent Psychiatry department at UCLA had a 15% to 20% increase in revenue because of decreased no-show rates in online care, McGough said. He said the more digitized practice was overall financially positive for his department and many patients because it avoided overhead fees and various transportation costs.
Croymans said doctors still need to be aware of the issues telehealth may pose for vulnerable populations. Older patients and people without access to adequate technology or internet connection may face decreased quality of care, he said.
Technological tools can help health care providers identify and help disadvantaged groups, Croymans said.
Geocoding, a process that assigns geographic coordinates to an address, allows health care providers to use locational data to predict which patients may require extra assistance with telehealth and implement measures to accommodate for their circumstances, he said. For example, if a patient cannot effectively use telehealth, health care providers could choose to visit the patient's home instead, he said.
Han said it is also important that health care providers ensure access to translators during visits. By having these interpreters in three-way calls or videos, patients who don't speak English can also have high-quality telehealth visits, and doctors can communicate more effectively and clearly with them, she said.
Despite possible disadvantages, McGough said he hopes the momentum behind telehealth during the pandemic will last into the future.
"There's so many advantages in my view of just doing (health care) via Zoom that I would hope that we can continue it," McGough said.