Pre-med and medical students struggle, learn to adapt amid online learning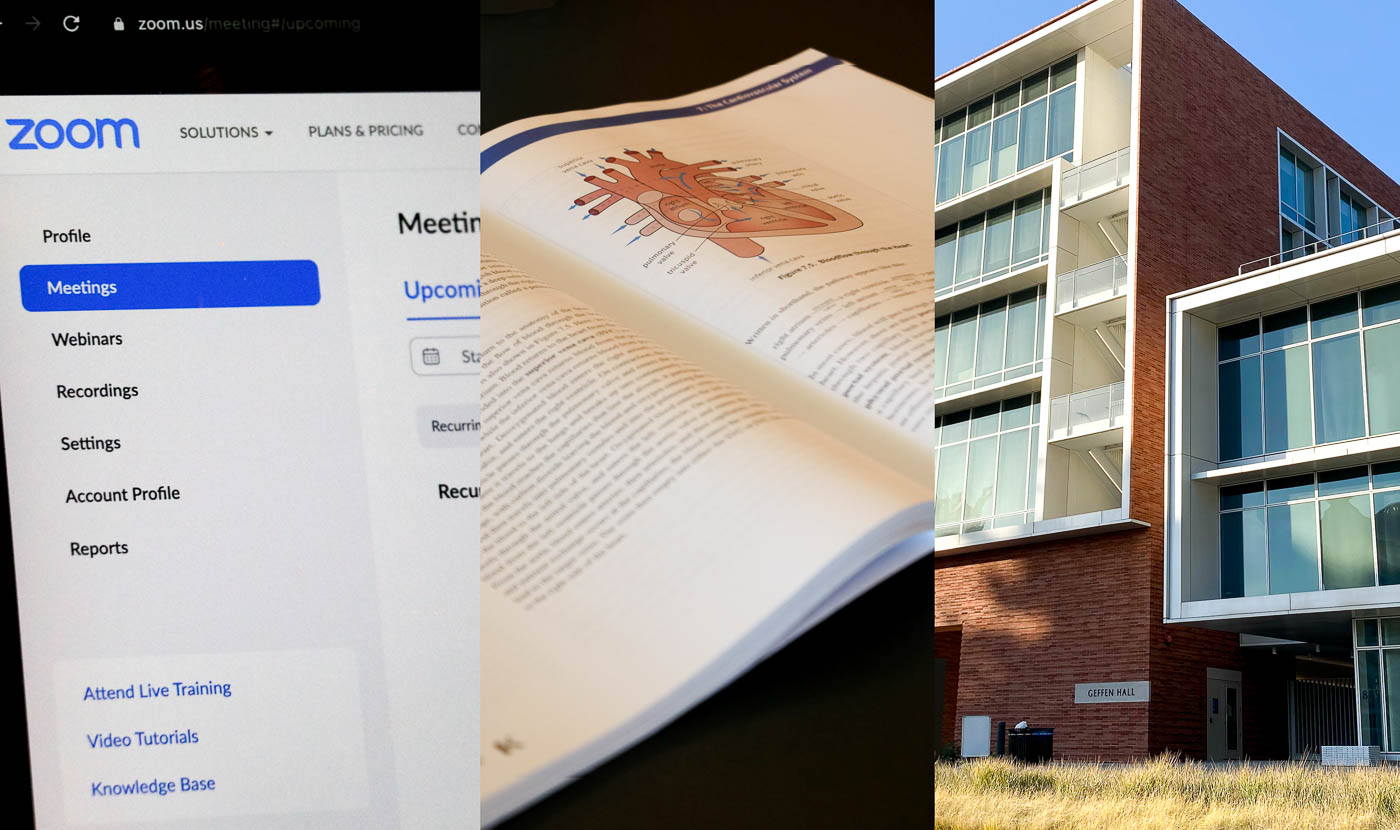 As a result of the COVID-19 pandemic several pre-health students have experienced changes to how they prepare for their careers and graduate school. (Noah Danesh/Daily Bruin)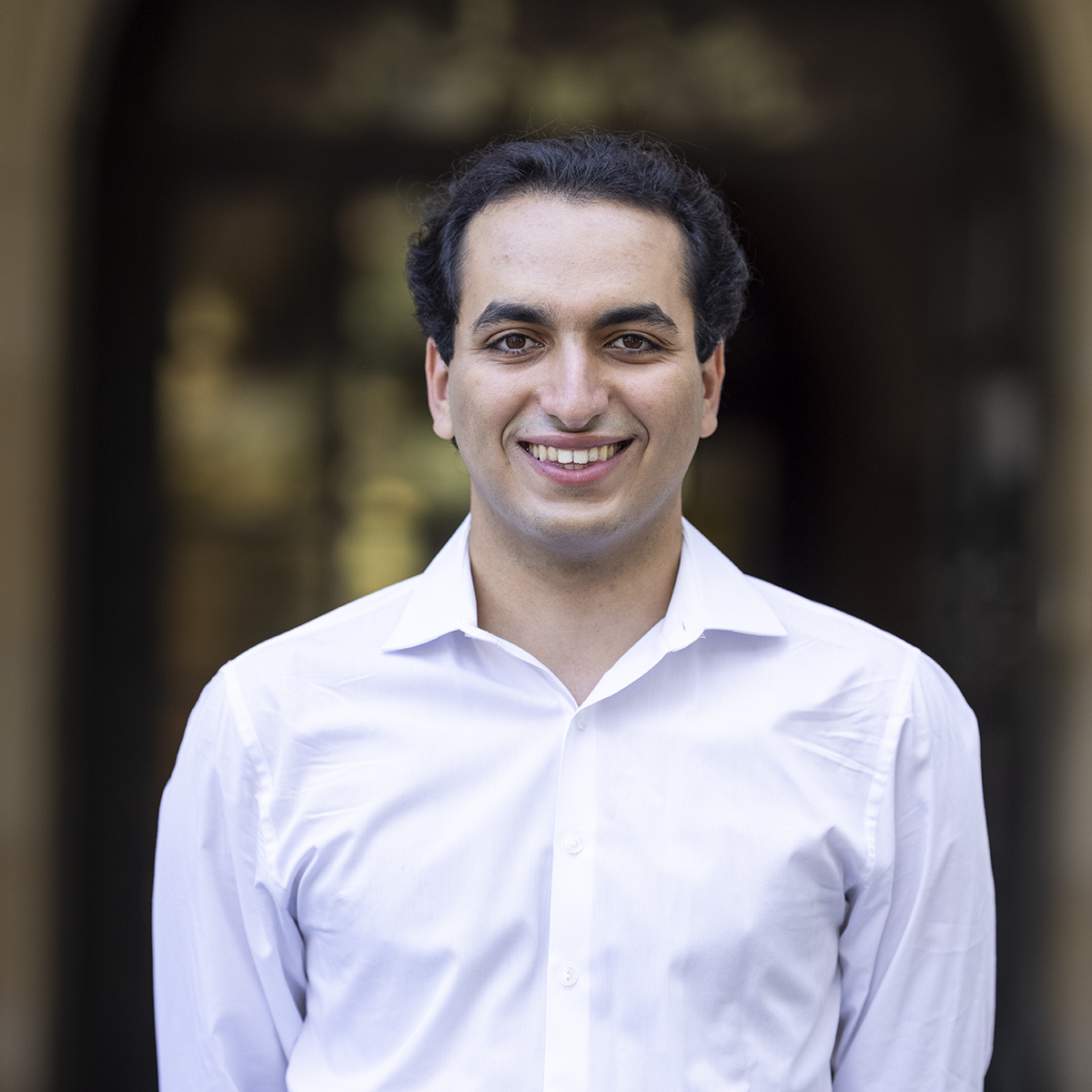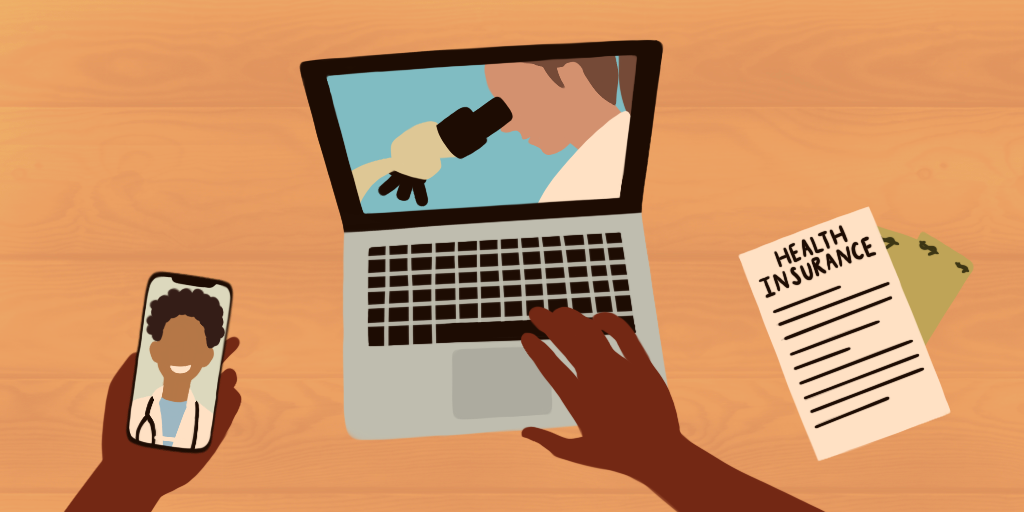 The COVID-19 pandemic has changed everyone's lives, especially for those working in health care. There have been both administrative and practical changes as a result of the pandemic to the health care industry, many of which are expected to remain even after the pandemic. These four stories highlight some of the many changes that the COVID-19 pandemic has brought to health care.
The COVID-19 pandemic has reduced the opportunities available for students to prepare for their respective health care professions, UCLA students and faculty said.
Pre-health students have been unable to access the same types of opportunities that they have had in the past, said Stacy Ulery, assistant director of career education at the UCLA Career Center. These include traditional volunteer programs, clinical shadowing and research experiences, she said.
The pandemic has also changed timelines for many pre-health students, said Krisztina Kecskei, a career engagement educator at the UCLA Career Center.
The cancellation of the MCAT impacted many students' plans, Kecskei said. The Association of American Medical Colleges, which administers the MCAT, a standardized test required by most medical schools, canceled most testing dates during the start of the pandemic. Even students prepared for the MCAT this past year were unable to take it, Kecskei said.
Some students are now considering taking a gap year after graduating and before going to medical schools because they feel their experiences and exposure to the health care field are not enough to prepare them for medical school, Kecskei added.
Gap years were common before the pandemic – about 60% of MD students took at least one gap year in 2017, according to the AAMC.
Yuri Lin, a second-year microbiology, immunology and molecular genetics student, planned to apply to MD/PhD programs immediately after college, but because of the pandemic she is considering taking a gap year before medical school.
Even though professors have been accommodating with online classes, Lin said she has not had the same opportunities to prepare for medical school and likely needs more time to gain important research and clinical experiences.
"Losing an entire year of that, everyone feels a pressure and uncertainty from 'How I measure up when I finally apply,'" Lin said.
Nursing programs have also adjusted to the pandemic this past year. Fanny Lee, a third-year bachelor's nursing student, said clinical and lab experiences have changed – nursing students have been unable to practice certain patient assessments or work in intensive care units.
Nursing covers many hands-on topics, which makes online learning inherently more difficult, Lee said.
Julia Gensheimer, a second-year medical student, said the online learning experience allows for more flexibility. Second-year students focus their time on their classes and preparing for the board exam, she said.
Online learning has let her better manage her workload, even though it is harder to make connections with peers.
"There's definitely more independent study," Gensheimer said. "However, our professors have really worked hard to have online office hours and collaborative Zooms with breakout rooms."
During their third and fourth years in medical school, students typically conduct rotations of different specialties to learn with hands-on experience, said Methma Udawatta, a fourth-year medical student. When the pandemic began, many of her rotations moved online with virtual visits, which gave her an important perspective on how significant telehealth will be in the future.
Despite the setbacks, pre-health and medical student organizations have adapted to the new format.
Some students have found new experiences during the past year, such as assembling COVID-19 testing kits and translating COVID-19 information materials, Kecskei said.
The UCLA Career Center also partnered with Med Mentors, an organization made up of more than 150 medical students from the David Geffen School of Medicine that works to support all pre-med students at UCLA.
UCLA has the most applicants to medical schools in the United States, with more than 1,100 applicants from UCLA in 2020, according to the AAMC.
Gensheimer, who founded Med Mentors last February, said being online has enabled new opportunities for medical students to help pre-med students.
Med Mentors has held medical student panels virtually for undergraduate students and alumni, which has allowed the event to reach a wider audience, Gensheimer said.
Gensheimer added that peer advising offered by the organization has become more accessible, since students can easily sign up to have a Zoom session with a medical student. More than 330 online one-on-one advising sessions between medical students and pre-med students have been conducted so far, she said.
Udawatta, an advisor with Med Mentors, said that meeting with pre-med students and speaking on panels has given her the opportunity to share her experiences and create connections with pre-med students.
"I have felt really lucky that they have still been able to feel comfortable sharing different experiences with me," Udawatta said. "I can't imagine how difficult it is for them applying to medical school during this year."
Alyssa Pelak, a fourth-year human biology and society student and the co-president of the American Medical Women's Association at UCLA, said the online environment has made it more difficult for students to make connections and support each other.
However, Pelak said she found that hosting events online has dramatically increased attendance to AMWA events.
Pelak added that she believes AMWA will continue to utilize online platforms for some events after the COVID-19 pandemic ends because they allow for a more diverse range of speakers.
With all of the challenges that students and organizations are facing this year, Kecskei says that students should recognize that even though their experiences have not been typical this past year, they are still valuable.
"Typical avenues may not be there, but they are trailblazers in so many ways," Kecskei said. "Let's just find another way to get where you need to go."