Pioneering Pictures: Slice-of-life films create more engagement, authentic reflections of reality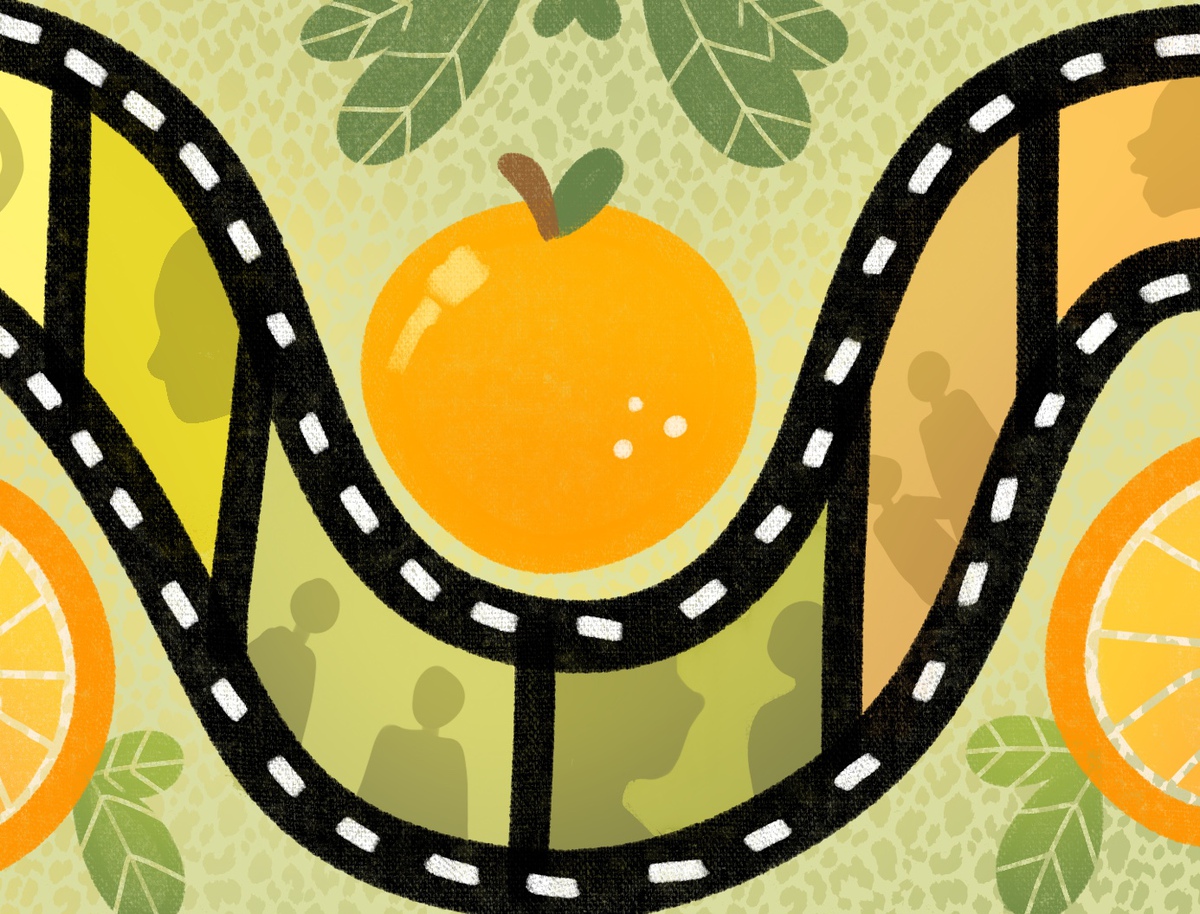 (Katelyn Dang/Illustrations director)
Hollywood has often relied on convention, with an emphasis on the three-act structure, which is a model often used to break up a narrative into three parts: setup, confrontation and resolution. As such, blockbuster films and television shows have achieved popularity with traditional narratives. However, there are exceptions. Certain filmmakers have attempted to create content that goes against the grain, including everything from editing to dialogue. In "Pioneering Pictures," columnist Billie Chang investigates the unconventional with media that strays from structure to find success.

In slice-of-life films, audiences are served a sweet bite of reality.
Accurately named, slice-of-life films focus on a particular "slice" of a character's life, crafting a narrative characterized by the mundane in an effort to authentically portray reality. Though often lacking in plot and traditional structure, such films produce a genuine insight into nuanced characters to portray intimate – and largely emotional – storylines. Screenwriting professor George Huang said slice-of-life films aren't concerned with giving characters a set plot or goal to aspire toward, but rather provide an in-depth analysis that allows audiences to form a relationship with the films' characters.
"(In slice-of-life films), you get to hang out with these really interesting, fun, cool characters," he said. "By the end of the movie, you feel like you've spent a day with them or a year with them. They become your friends, almost."
With traditional, blockbuster films that follow an action-packed narrative, there's no time or freedom to foster audience engagement with the characters, Huang said, even if they're fascinating or engaging. With overarching, time-sensitive goals like diffusing a bomb or saving the world, Huang said pivotal plot points take precedence in action-packed storylines.
[Related: Pioneering Pictures: Films with nonlinear plotlines can be difficult but rewarding to navigate]
While slice-of-life films often resemble documentaries, they're generally less time-consuming to film, Huang said. In a documentary, subjects are filmed for an allotted period of time, then the footage is condensed into a digestible hour or so, he said. In comparison, Huang said slice-of-life films have the liberty to pinpoint events beforehand to portray only the essential parts of the storyline.
This documentary-like feel is present in "The Florida Project," which tracks the lighthearted mischief 6-year-old Moonee (Brooklynn Prince) gets herself into while living in a motel complex, set in the shadow of Walt Disney World. Moonee's day-to-day life is captured through an uncapped and unfolding story, Huang said, to depict what feels like real-life moments.
"In 'The Florida Project,' there are so many strange, little nuggets of moments – like watching the kids eat jelly sandwiches – (that are) really sweet," Huang said. "(In) a more Hollywood structure film … you would have never taken the time to do that."
Despite this freedom with narratives, Huang said a lack of plot to hang on to may make it difficult to choose which moments to include and which to scrap. Thus, having a set script is important – even more so than with a traditionally structured film, he said. For screenwriting Professor Emeritus Linda Voorhees, every scene must have a continuity that contributes to the characters' transformational arcs.
Slice-of-life movies also lean upon acting, Huang said, because audiences rely on connecting with the characters on screen. Within "The Florida Project," for example, Huang said Willem Dafoe's performance as the motel manager creates a multifaceted character that acts both as an enforcer and as a quasi-parent figure to the younger children.
"The charm of the actors (and) their presence … need to pull you in," Huang said. "The script has to be good enough to attract the most talented actors for the part or give them enough material that they can create something from it."
[Related: Pioneering Pictures: Films driven by dialogue break tradition, prove to resonate with audiences]
With this heightened focus on characterization, films like "Lady Bird" prove the effectiveness of well-written, slice-of-life films. The movie portrays a genuine representation of teenage angst in the 2000s, following Christine "Lady Bird" McPherson (Saoirse Ronan) through her senior year of high school as she navigates growing up. This solid construction in both story and character sets up a storyline that allows the actors to create what feels like the real world, she said.
"I love the fact that the characters stayed true," Voorhees said. "(The film) didn't suddenly get maudlin and overly sentimental. This mother-daughter relationship, at its core, was difficult. And (through that) you could really see the struggle of two people doing the wrong thing for the right reason."
Slice-of-life scripts must deliver wholly developed characters in conflict, she said. Lady Bird's father (Tracy Letts), for example, could have been interpreted as a weaker character partly because of his oftentimes frail personality, Voorhees said. The film, however, avoids his underdevelopment by having him become the cohesive factor that eventually resolves the mother-daughter conflict.
Audience perception defines success with slice-of-life films, Huang said, as teenagers may be more drawn to the premise of "Lady Bird," for example, because their life experiences may more readily mirror hers. Similarly, Voorhees said character-based movies, such as slice-of-life films, find success in the audiences they're targeted for.
"For me, what makes these slice-of-life movies most successful is if, after viewing it, I come away with some understanding or some empathy for the characters," Huang said.