Opinion: UCLA must develop, promote financial aid resources to help student borrowers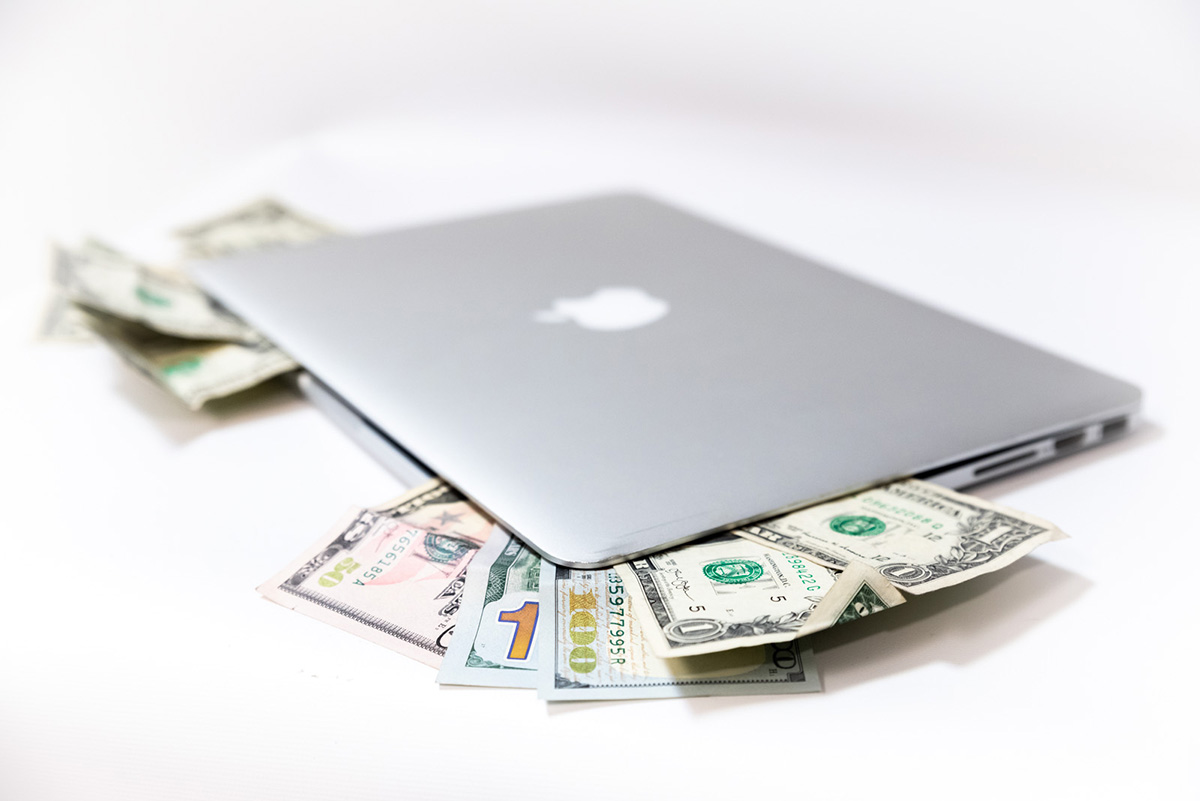 College students have struggled to pay for an education long before the COVID-19 pandemic ushered in an unprecedented recession. In the absence of federal and state action to address the student debt crisis, UCLA should promote its existing financial literacy resources or create new ones. (Liz Ketcham/Daily Bruin senior staff)
Though the global pandemic has affected almost every aspect of life for UCLA students, tuition remains the same – and so does the student debt crisis.
On Sep. 25, California Gov. Gavin Newsom signed Assembly Bill 376, providing student borrowers with a bill of rights that enhances communication standards and increases protections for borrowers. Though this bill helps protect students from private companies seeking to profit off those who are financially insecure, it fails to address the high tuition costs and lack of state funding for public schools that cause the issue of student debt in the first place.
Stop-gap measures like this one make it clear that public university students cannot depend on federal or state funds to address the student debt crisis. Without meaningful financial relief, students will continue taking out loans and racking up staggering levels of debt. Ultimately, this requires reform at the state and federal level to ensure that schools are adequately equipped to support their student bodies. In the meantime, UCLA must bolster its financial services to help student borrowers, especially during a global recession in which neither tuition nor student debt is going down.
Though this new bill of rights is a step in the right direction in terms of protecting California students, it holds little effect over students in the University of California system. The vast majority of UC student borrowers take out loans through the federal Direct Loan program, which already has the protections of AB 376 in place, said Stett Holbrook, a UC Office of the President spokesperson, in an emailed statement.
"AB 376 will have an impact on a small number of student loan borrowers at UC, which includes the 1.4 percent who take out private student loans and the 3.1 percent in which the University is the lender of record," Holbrook said in the emailed statement.
Bills like AB 376 show that the government has adopted a responsive – rather than preventative – approach to helping students, indicating a worrying reluctance on the part of state and federal officials to support students during a time when many are struggling.
"It's not so much trying to influence whether students take out loans in the first place," said Ozan Jaquette, an assistant professor in the Graduate School of Education and Information Studies. "It doesn't solve the fact that college costs more than it should, but it makes the system work better."
In recent years, tuition at the UC campuses has risen and state funding has decreased. Starting in 2016, UCs began to receive more money from tuition and fees than from state funding. Additionally, after adjusting for inflation, Congress allotted less funds to the department of education in 2018 than it did in 2011. These changes undoubtedly increase the number of students who must take out loans to pay for their education.
Jaquette added that the bill is likely a response to a lack of action on the federal level as well. Federal funding for higher education has been relatively stagnant over the last few years.
"California governor's office assembly members said, 'We need to be the one that is going to step up and protect California student loan borrowers,'" Jaquette said.
Fortunately, UCLA already has a plethora of resources for student borrowers to try to make up for this lack of preventative action. The Financial Wellness Program and the Loan Services Office provide educational and counseling services for student borrowers, now available on YouTube and Zoom because of distance learning, said UCLA spokesperson Ricardo Vazquez in an emailed statement.
UCLA must educate students on the complexities of securing a loan – especially when students are still paying full tuition and online trainings like those on EverFi fall short on clarifying the processes to get financial aid. At the very least, this would mean promoting the financial services the university already offers. An increase in awareness of these services would certainly help students who are unfamiliar with or feel intimidated by the financial aid process.
UCLA should also prioritize expanding these programs where funds allow. Seventy-one percent of incoming students and 92% of transfer students feel very uncomfortable taking out a student loan, Vazquez said in the emailed statement. Remote learning likely exacerbates these figures.
Financial aid is a daunting idea to college students during normal circumstances, but maneuvering that process is even more alienating when all resources are now limited to a computer screen. It is essential to expand financial aid resources available to students in order to accommodate the unprecedented challenges that remote learning poses.
Given, the UC has lost close to $2 billion during the pandemic and has little room in its budget for student resources, no matter how crucial they are. UCLA alone has lost $653 million, which is the most out of any individual UC campus. Additionally, 45% of undergraduate students at UCLA already receive financial aid in the form of grants and scholarships from federal, state or university sources.
But unnecessary expenditures like UCLA's recent $259,200 Slack subscription show the university must reprioritize where it allocates available funds.
That begins with addressing students' most basic needs – namely providing them with the resources to pay for their education.