UC system experiences nearly $2B loss as a result of pandemic, seeks federal aid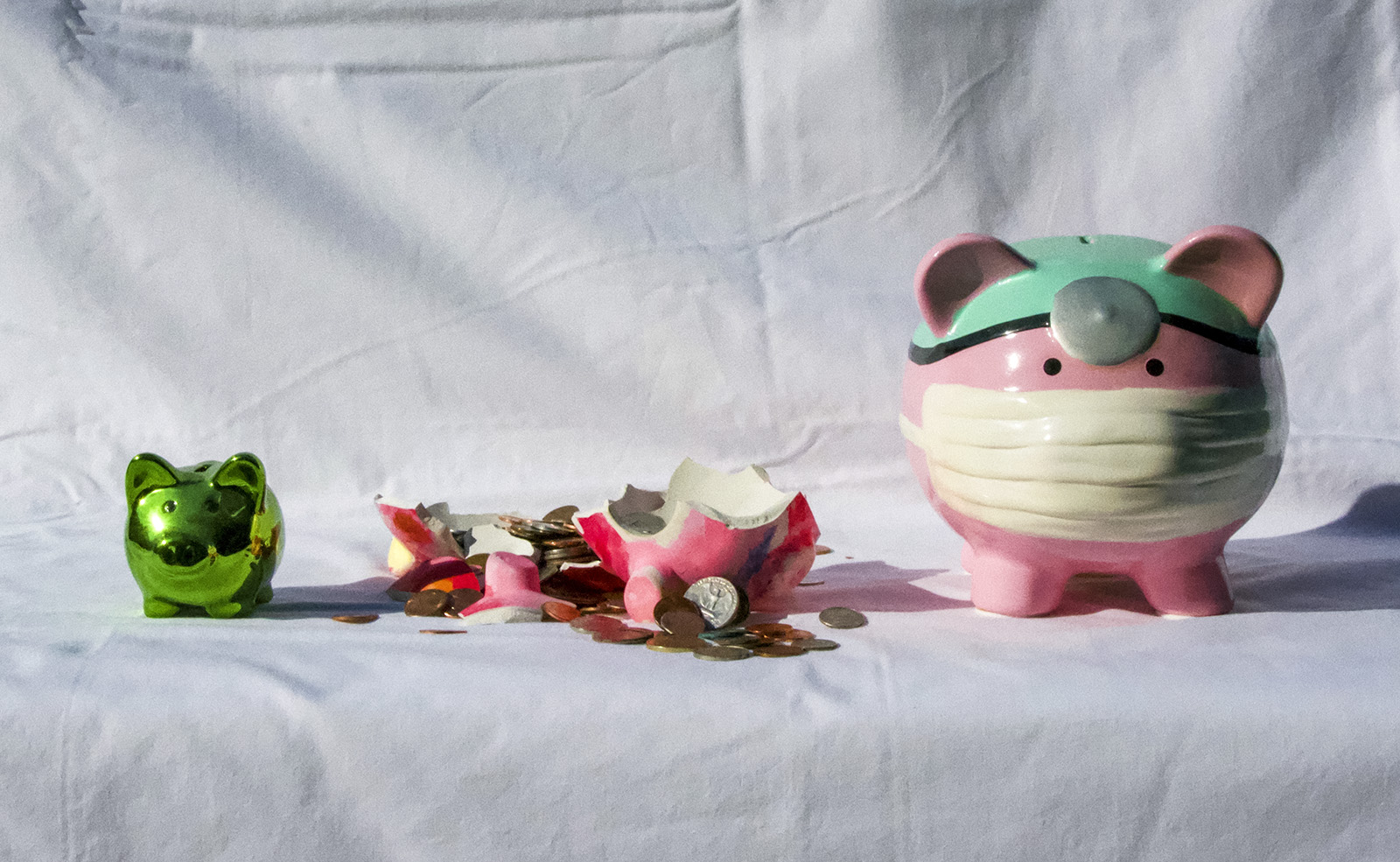 The University of California has lost about $2 billion in revenue since the start of the pandemic and is pursuing federal funding to help alleviate that loss. (Sakshi Joglekar/Daily Bruin)
The University of California is pursuing federal funding to alleviate its nearly $2 billion revenue loss caused by the COVID-19 pandemic.
The UC system has incurred high costs since the beginning of the pandemic and hopes to obtain additional funding if the federal government passes new stimulus packages, said UC spokesperson Stett Holbrook in an emailed statement.
The Health and Economic Recovery Omnibus Emergency Solutions Act, which is currently stalled in the United States Senate, could give states a total of $27 billion to help public universities offset costs incurred from the pandemic. These funds would be allocated to institutions based on each institution's proportion of Pell Grant recipients and total student enrollment, according to the HEROES Act. The amount of funding the UC could get from the HEROES act is not yet determined.
The UC already received $761.1 million from the Coronavirus Aid, Relief, and Economic Security Act as of July, Holbrook said. The act allocated $137.4 million to the campuses, $130 million toward student financial aid and $493.7 million toward UC Health.
From the beginning of the pandemic in March through July 31, the UC lost $1.9 billion in expenditures and revenue, Holbrook said. Nearly $900 million of losses came from the UC campuses and $1 billion came from the UC Academic Health Centers, Holbrook said.
"(The) UC is aggressively pursuing federal funds to help alleviate some of these cost pressures," he added.
However, even if the HEROES Act passes, it will still not be enough to cover costs incurred by the UC, said Patricia Gandara, a research professor of education at the UCLA Graduate School of Education and Information Studies.
"I imagine … it's going to take several years to dig out of this," Gandara said. "Costs are going up, revenues are tanking and anything will help."
The 2007-2009 recession caused the UC to enroll more out-of-state students for more revenue, because non-California residents pay around three times the tuition rate of California residents, said Ozan Jaquette, an assistant professor in GSEIS.
But, Jaquette added, increasing enrollment is no longer an option — the UC implemented a nonresident enrollment cap May 2017, meaning the UC cannot enroll more nonresident students to increase revenue in the face of a recession or budget cuts, she said.
California state funding per UC student has fallen from $25,000 in the late 1980s to $10,000 per student in 2015, according to Inside Higher Ed.
The UC and other public institutions used to receive most of their funding from the state instead of student fees, said Reynaldo Macias, a Chicano/a studies and education professor in GSEIS. But, as state funding decreased because of budget cuts, tuition began to rise, Macias added.
"The amount of state funding for the UC system now, UCLA included, is less than a quarter of what it takes to operate the institution," Macias said.
Macias said that although tuition now accounts for more of the UC budget and general university operations, core functions including the salaries of faculty and staff and financial aid still come from state funding, meaning that budget cuts could substantially affect university operations.
The higher education industry tends to spend more on personnel than any other industry, because employees tend to be highly educated, Jaquette said.
"I would guess that you'll see cuts to a lot of staff positions," Jaquette said. "You'll see a lot of reorganization."
Jaquette said UCLA is fortunate to have a $5.39 billion endowment, or funds composed of charitable donations, which they can use as a bailout if the recession continues to threaten the university.
"There will be effects of this that last years, decades," Jaquette said. "It'll affect parts of the organization, but the organization will survive because it's still one of the best public universities in the world that has higher enrollment demand than any other university in the world, so the fundamentals are strong."