UCLA unveils campuswide Slack, allowing students to connect through new channels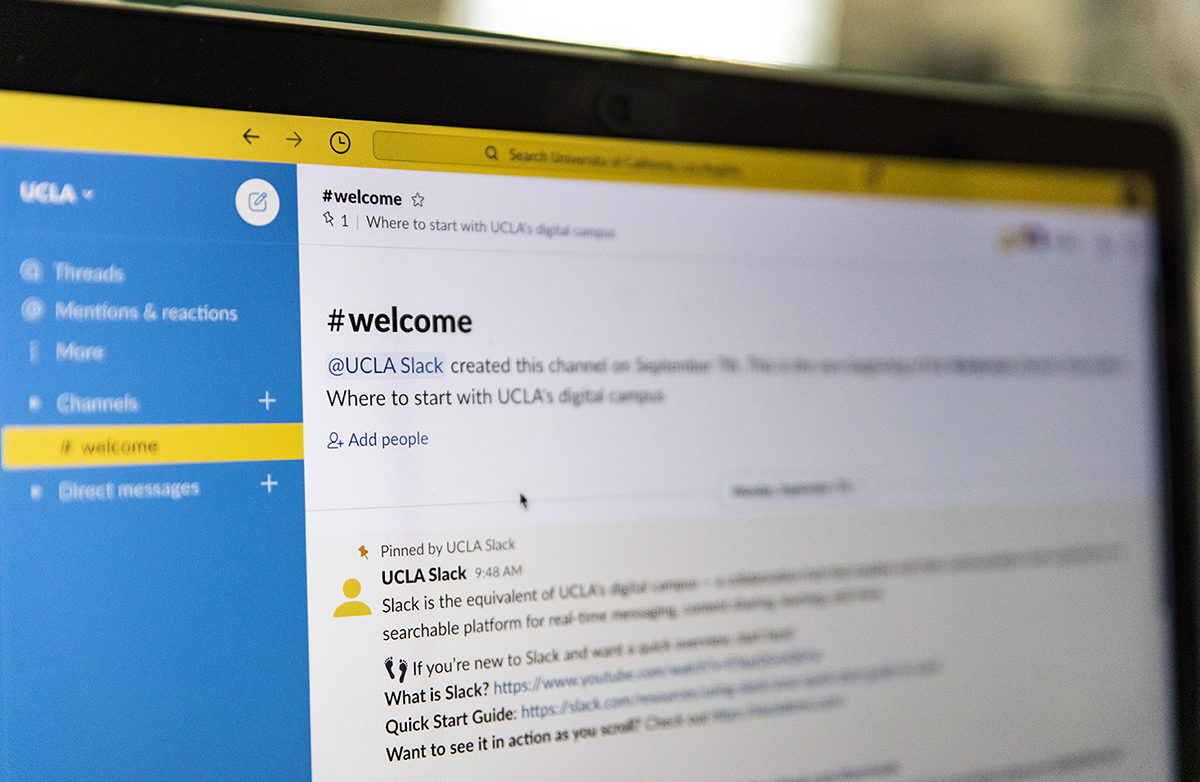 Students now have access to a campuswide UCLA Slack where they can socialize through private messages and private and public channels. (Ashley Kenney/Assistant Photo editor)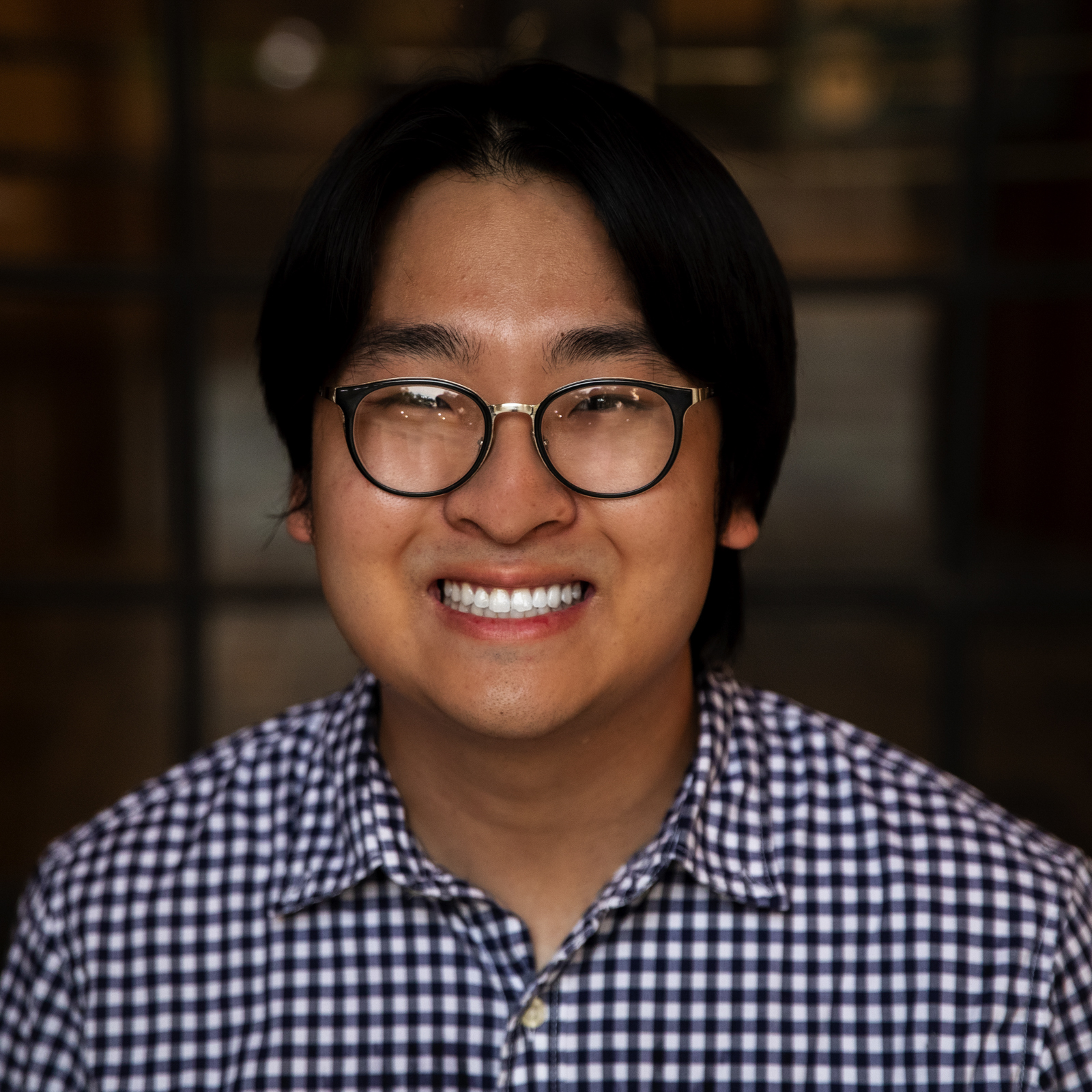 Students can access a campuswide online communication platform that UCLA released late September.
UCLA began rolling out the UCLA Slack on Sept. 21 and sent an email notifying students about the platform Oct. 2, said UCLA spokesperson Ricardo Vazquez in an emailed statement. UCLA paid $259,200 for the campuswide Slack subscription, choosing the platform for its functionality and popularity, Vazquez said.
Members of the UCLA community can join the UCLA Slack through the email invitation sent to students or if they visit ucla.slack.com/app. While the UCLA Slack has more than 60,000 accounts as of Tuesday, many users have not yet activated their accounts.
Slack offers private messaging and chat rooms called channels, which can be public or private. Any member of the UCLA Slack can join a public channel through the public list, while private channels require an invitation from a channel member to join.
Any UCLA Slack member can form both public and private channels. Within weeks, UCLA Slack users had formed dozens of channels surrounding shared interests.
Jenny Byrd, a UCLA Residential Life program director, created the public channel "#arts," an arts-oriented Slack channel. As the UCLA Residential Life arts engagement program director, Byrd said she thinks the arts are transformative and crucial to student development.
With the COVID-19 pandemic shifting most courses online, many opportunities for connections on campus are no longer available, Byrd said. Byrd added she hopes students will use #arts to promote artistic activities and have creative conversations.
"In some ways, it might turn into a – and I say this with the best possible intentions – a virtual Bruin Walk," Byrd said.
Albert Kochaphum, a UCLA Institute for Digital Research and Education geographic information systems coordinator, created the public channel "#among-us." Kochaphum made the channel for students to connect using Among Us, an online social deduction game.
Kochaphum said he picked Among Us because it was popular among the student workers he worked with and his adult colleagues.
"To have that light atmosphere is very important, I think, because a lot of times people are Zooming five, eight hours a day," Kochaphum said. "If you don't take a break from all that, if you don't associate UCLA with anything besides Zoom, it becomes monotonous and you kind of lose that experience. We're all just trying to do our best to hang in there."
As many students have created and run their channels, some raised concerns about moderation on Slack.
At the start of fall quarter and the 2020 spring quarter, Zoombombers disrupted UCLA faculty and students in virtual classes multiple times with racist and homophobic messages.
[Related link: Students, professors report multiple incidents of Zoombombing in one day]
Although Slack is an effective communication tool, the open channel creation system may raise concerns of misuse, said Joy Guey, a staff member at the UCLA Social Sciences Center for Education, Research and Technology.
Guey said she hopes the student code of conduct and the risk of being reported to the dean of students is enough to prevent students from using the UCLA Slack improperly.
"I am supportive of the fact that they're doing a slow rollout," Guey said. "I don't think all the students are aware of (the UCLA Slack) at the moment. I'm sure they're just waiting and seeing what happens and … I'm hopeful that my concerns will never become a reality."
When the university began rolling out the UCLA Slack, it gathered student input from the presidents of the Undergraduate Students Association Council and Graduate Students Association, Vazquez said. UCLA consulted student leaders, faculty and staff for feedback on its implementation process, Vazquez added.
"Slack will help students with study groups and course assignments, but it will also allow student groups to have collective workspaces to share resources, post information and build community," Vazquez said.
Jung is the 2020-2021 assistant Enterprise editor. He is also a news reporter and photographer for the Daily Bruin. Jung is a second-year global studies and geography/environmental studies student.
Jung is the 2020-2021 assistant Enterprise editor. He is also a news reporter and photographer for the Daily Bruin. Jung is a second-year global studies and geography/environmental studies student.