UCLA reports highest COVID-19-related financial losses out of all UC campuses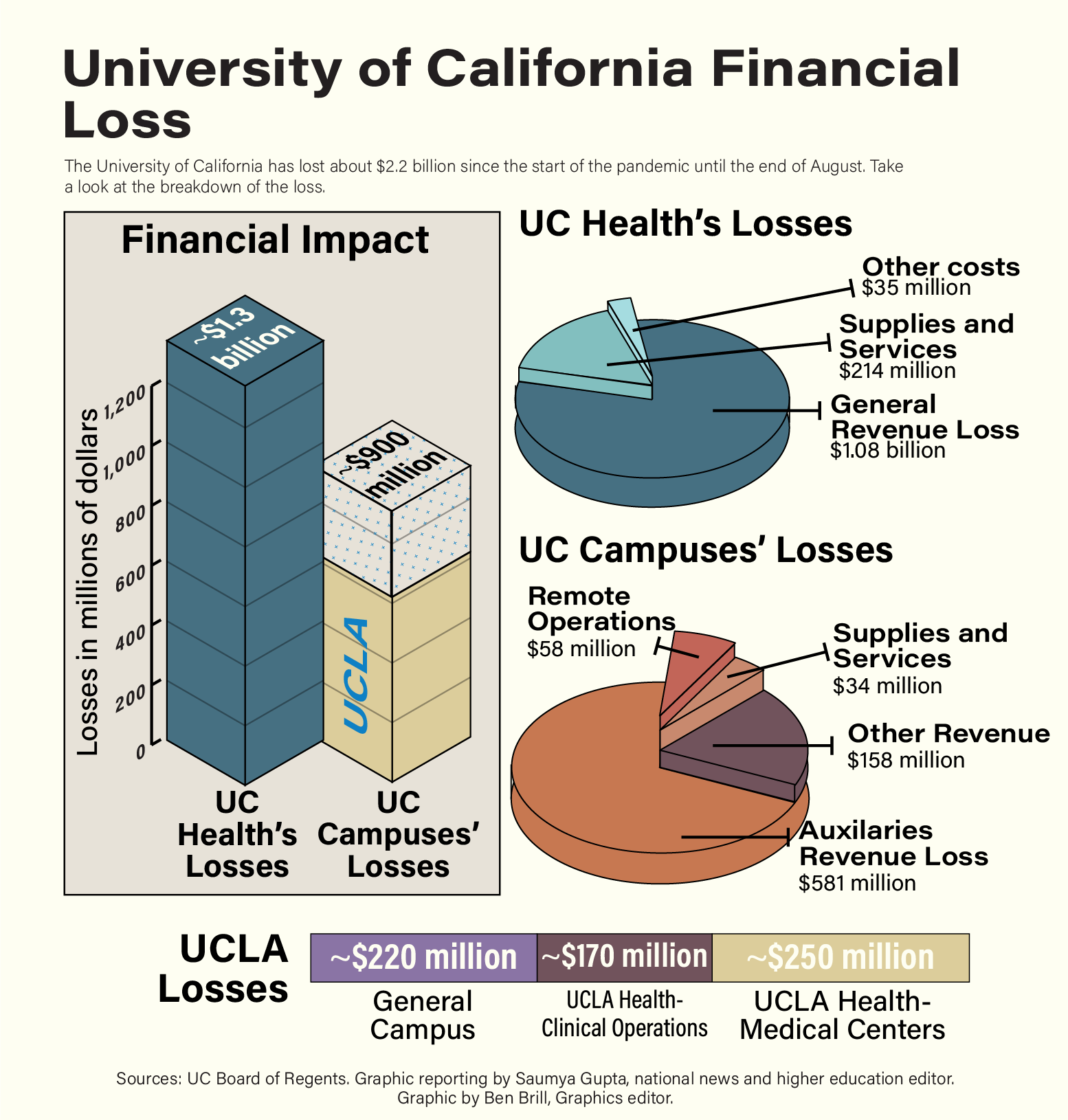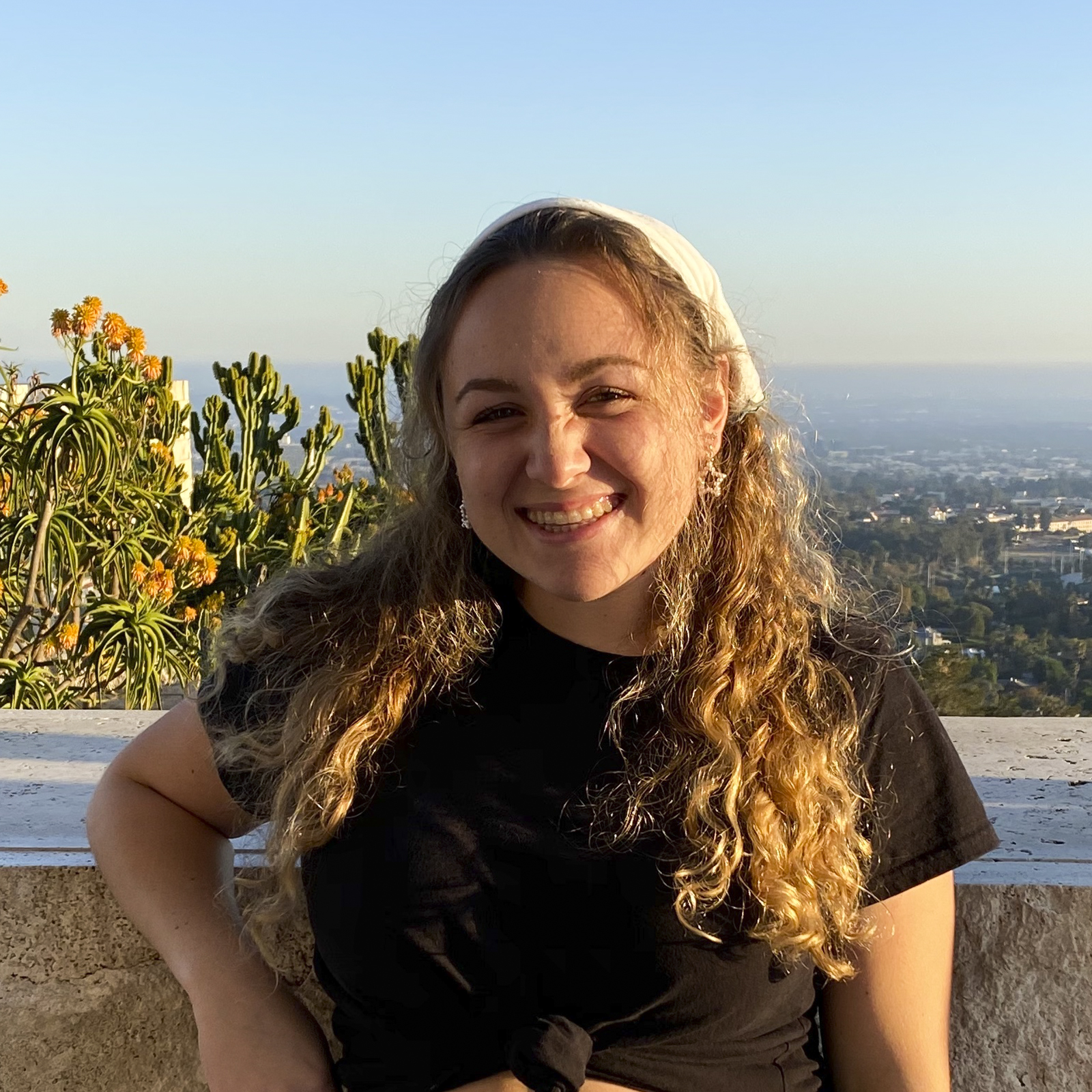 UCLA lost the most money out of all the University of California campuses because of the COVID-19 pandemic, amid a UC-wide financial loss.
UCLA lost the most money – $653 million – out of all nine undergraduate campuses, according to the UC Board of Regents Finance and Capital Strategies Committee meeting Sept. 16. The University of California collectively lost more than $1.9 billion in revenue from March through August because of the COVID-19 pandemic, said UC spokesperson Stett Holbrook.
Of the $1.9 billion revenue loss, nearly $900 million derived from the UC campuses, according to the committee.
UCLA has made efforts to secure funding from the federal government to counter its losses, said UCLA spokesperson Bill Kisliuk in an emailed statement. UCLA is also preparing for campuswide budget cuts, Kisliuk added. Kisliuk did not specify how UCLA will reduce costs.
A decline in housing and dining contributed the most of UCLA's revenue loss, Kisliuk said. But with the exception of dining and housing, monthly losses for UCLA have slowed down, Kisliuk added.
There are not many ways that UCLA can gain revenue during the pandemic, said Ozan Jaquette, an assistant professor in the Graduate School of Education and Information Studies. However, getting more donations and receiving more federal aid could help relieve the loss gap, Jaquette added.
"There aren't great prospects," Jaquette said. "There's bills on the table, but they've been stalling and even if (money) comes through, it won't replenish everything that has been lost."
UCLA wasn't the only UC organization to lose money.
UC Health lost nearly $1.1 billion of the UC's $1.9 billion in revenue since March because procedures had to be delayed or canceled, said UC Health spokesperson Heather Harper in an emailed statement.
The fiscal year for UC Health was strong before the pandemic, she said. However, to prepare for emergency care for COVID-19 patients, UC Health faced a sharp revenue decline, she added.
"(UC Health) academic health centers intentionally reduced the number of patients coming to our medical facilities for procedures or admission to the hospitals for non-emergency care," she said.
Operational costs, such as nearly 1,500 new beds, in-house SARS-CoV-2 testing, more personal protective equipment and increased staffing, accounted for another $249 million in losses, Harper said.
UC Health received federal stimulus funds from the Coronavirus Aid, Relief, and Economic Security Act to combat the losses, but CARES funding did not close the revenue and loss gap. However, UC Health expects costs to decline soon as they become better prepared to handle and fight the pandemic in the near future, Harper said.
The UC also hopes to gain more federal aid if Congress approves additional stimulus funding, Holbrook said. The Budget Act of 2020, which reduced the UC's budget by $300.8 million, implied that a new stimulus bill could provide California with $14 billion in aid, Holbrook said.
However, because of how difficult accumulating aid has been, the UC needs to bear the increasing costs for as long as it takes, Jaquette said.
"Get what revenue you can, costs that you can cut, but it's really about like holding on until there's a vaccine that's widely available," Jaquette said. "Survive and then thrive."