UC uses tuition to supplement dwindling state funds, federal grants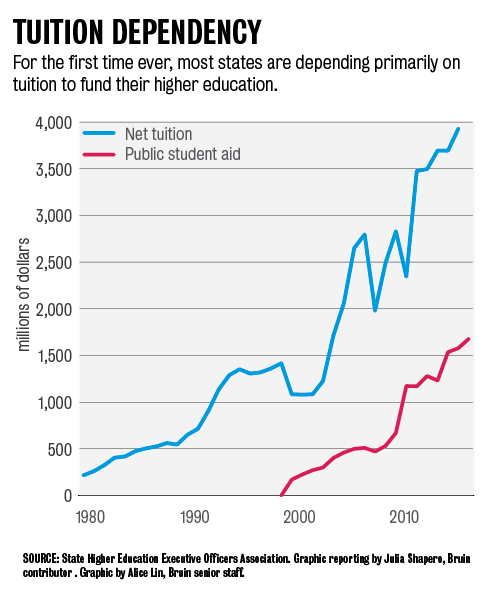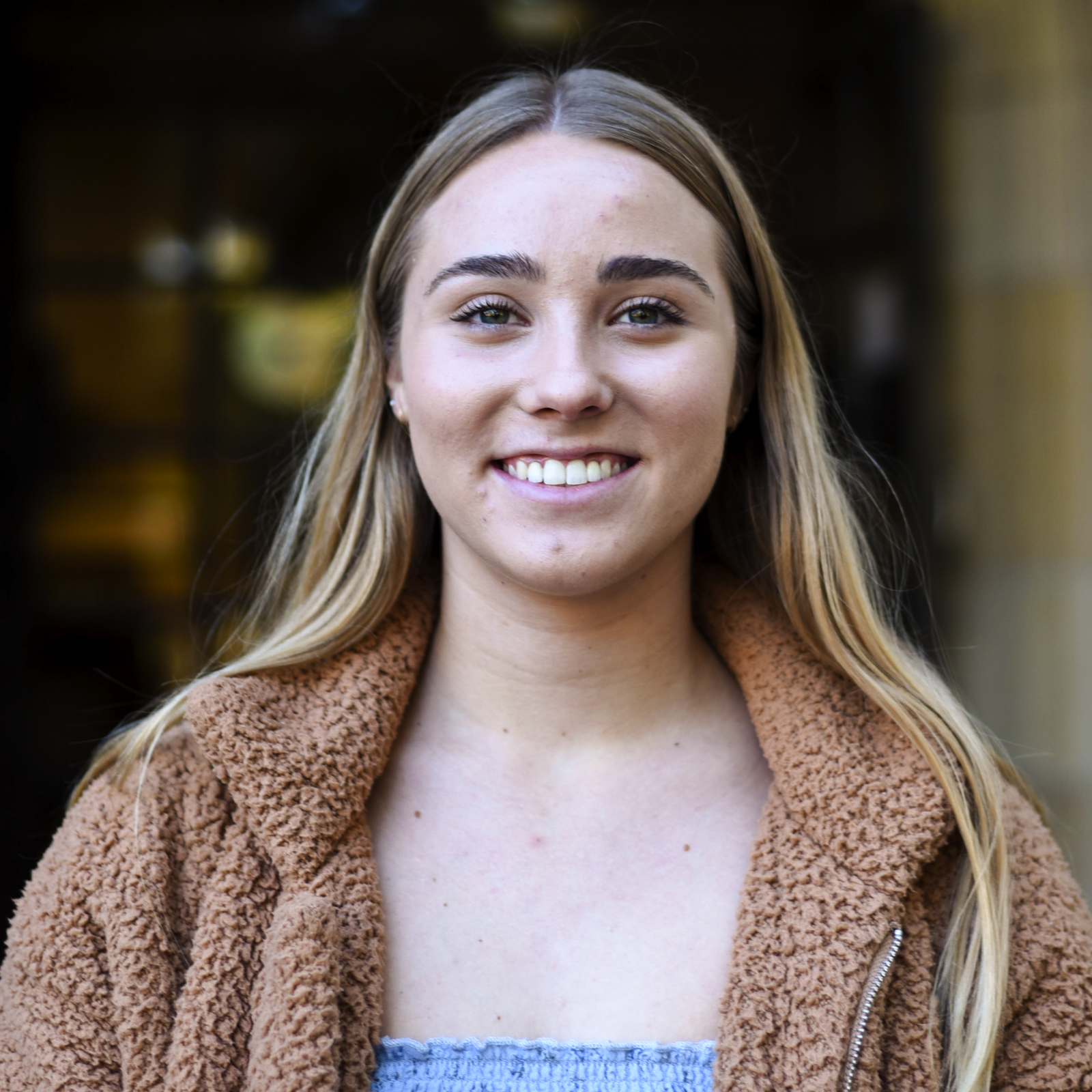 April 13, 2018 12:06 a.m.
Most public universities in the United States, including the University of California, rely primarily on tuition revenue to fund higher education despite a nationwide increase in state funding, according to a report released last month.
The State Higher Education Executive Officers Association released a report March 29 that showed that 28 states relied more heavily on tuition than on state funding in 2017, even as higher education spending nationwide increased by 2.5 percent during the same period.
California higher education's net tuition is 20 percent of its total educational revenue. However, in 2016 to 2017, the UC received more funding from tuition and fees than from the state. The UC raised $3.3 billion in tuition and fees while the state funded $3.1 billion during that academic year, according to the the University's operating budget.
Ozan Jaquette, an assistant professor of education at UCLA, said he thinks public institutions of higher education would not be able go back to depending primarily on state funding as they did before 2017 unless voters and politicians decide they want to invest more in education.
"This trend has been moving in this direction for more than 30 years now. State governments don't want to pay for higher education," said Jaquette. "They think that colleges and universities can make their own money so why should (they) give these universities money?"
Kaitlyn Vitez, director of the Campaign to Save Student Aid at the United States Public Interest Research Group, said public universities are more reliant on tuition for higher education funding because state increases in funding do not necessarily make a difference once adjusted for inflation.
"State investments just haven't kept pace with inflation, and that means that colleges have to turn to other sources of income, namely their students," Vitez said. "And this is a long-term trend, this is not something that has occurred within the last year. It's a much larger issue."
Jason Constantouros, an analyst from the California's Legislative Analyst's Office, said a number of factors including varying state priorities each year and budget cuts resulting from the 2007 recession could explain the current trend of states depending on tuition funding for institutions of higher education.
"When the state hits a recession, that tends to affect the overall condition of the state's general funds budget," he said. "When the states are making decisions regarding how to prioritize funding in the midst of a revenue reduction, one strategy that is available to the legislature is to reduce general funds for the universities and (have them) rely more on tuition revenues."
The SHEEO report shows that average appropriations per student across states nationwide remained lower in 2017 than they had been before either the 2008 recession or the 2001 dot-com crash despite five years of increases, when adjusting for inflation. Six states, however, have reached prerecession levels of funding for education.
Vitez said this inability for other states to reach prerecession funding levels also stems from a lack of investment in education at the federal level. Pell Grants currently cover only one-third of the cost of college for students, despite having covered a much greater share of average tuition costs when the program first began in 1972.
In addition, even though Congress appropriated almost $71 billion to the Department of Education in its budget this year, the number is actually below what it spent in 2011 after adjusting for inflation, Vitez said.
Vitez added the current portion of federal investment in education is smaller than the 5 percent of the federal budget that U.S. PIRG is advocating for.
"Right now, if the entire federal budget was one dollar, education would only be one penny of that amount," she said. "It's a really tiny percentage that we're spending to train the next generation."
Jaquette said decreases in state funding mean students may face an increase in tuition prices, a decline in the quality of education and a greater focus on recruiting out-of-state and international students.
However, Constantouros said state reliance on tuition for institutions of higher education would not necessarily hurt low-income students because increases in tuition are often accompanied by corresponding increases in the size of need-based financial aid packages.
"(Increasing tuition) holds certain portions of students harmless … because (low-income students will) have their tuition and fees covered through a variety of different financial aid programs available to them," he said.
Shapero is a senior staff News reporter. She was previously an assistant News editor in the National News & Higher Education beat. Shapero is a fourth-year political science student who enjoys covering national and statewide news.
Shapero is a senior staff News reporter. She was previously an assistant News editor in the National News & Higher Education beat. Shapero is a fourth-year political science student who enjoys covering national and statewide news.