Q&A: Author Larry Duplechan on Hollywood history in memoir 'Movies That Made Me Gay'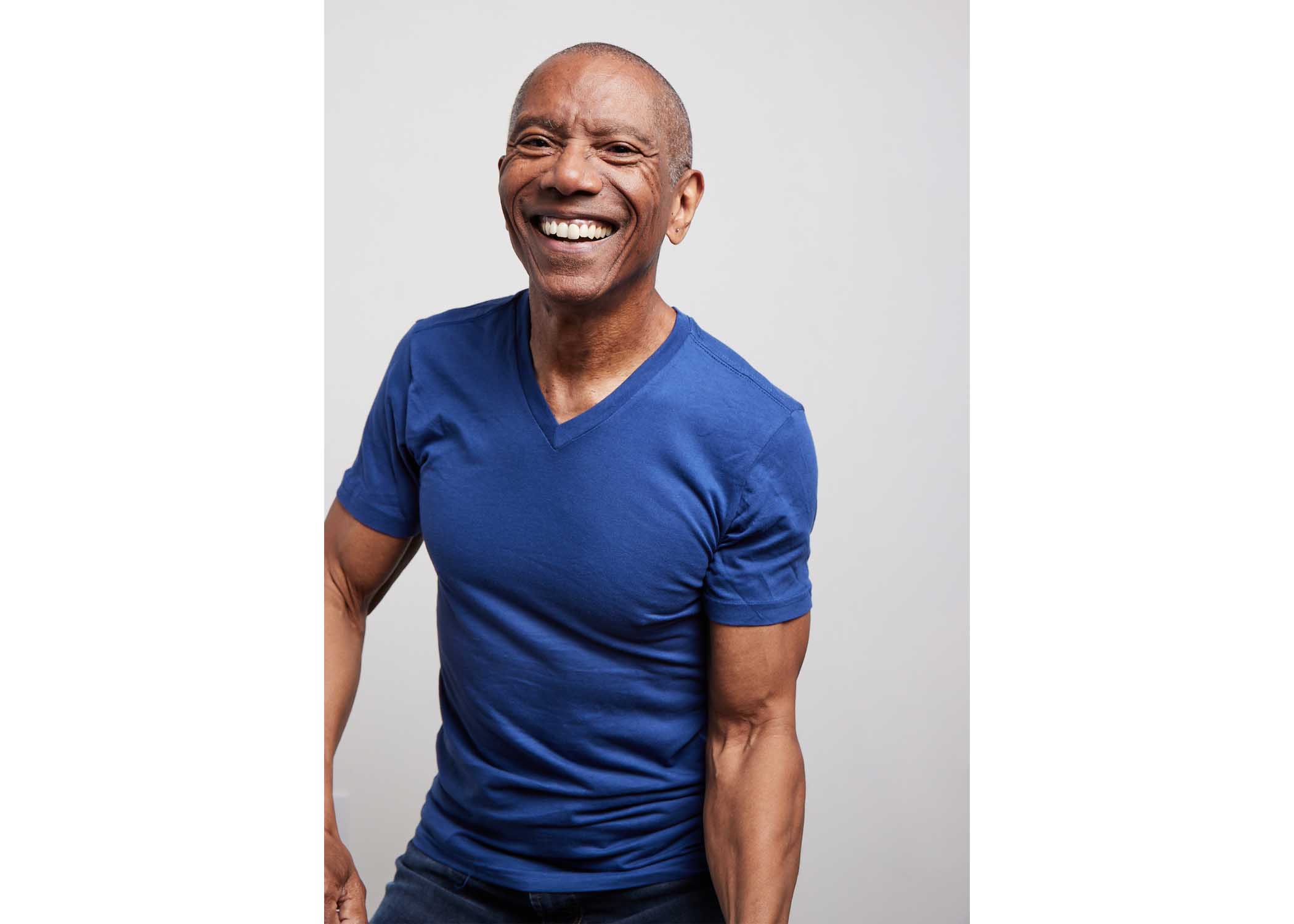 Larry Duplechan smiles for his headshot. The alumnus released his memoir, "Movies That Made Me Gay," on Oct. 2. (Courtesy of John Farrell Jr.)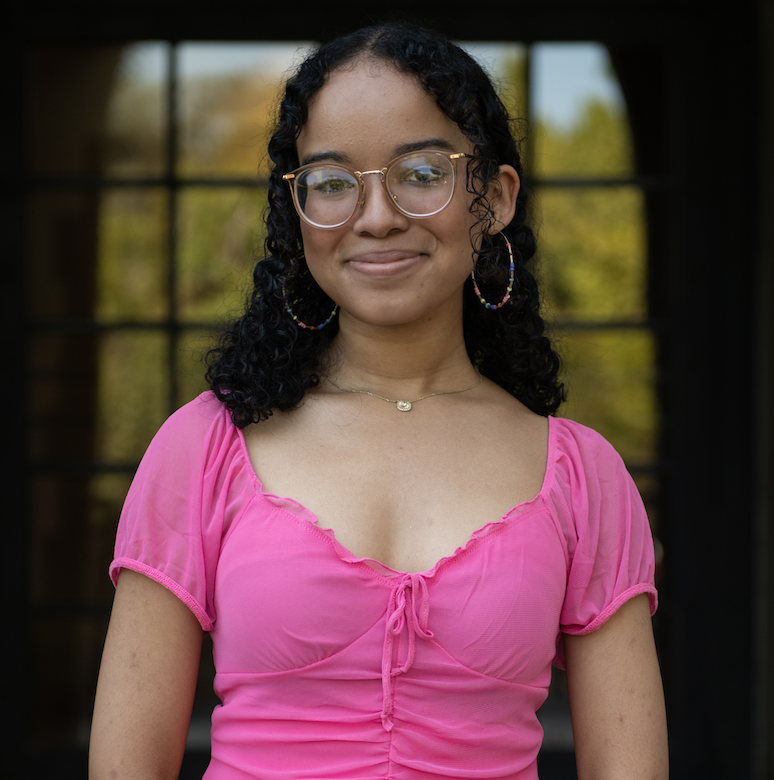 This post was updated Oct. 24 at 8:56 p.m.
Larry Duplechan is rewinding the films that changed his life.
The alumnus and Lambda Literary Award-winning author released his latest book, "Movies That Made Me Gay," on Oct. 2. A shift from his previous work in fiction, the memoir transports viewers through Hollywood history with humorous film criticism while simultaneously covering Duplechan's life story – focusing on his experience growing up as a Black gay man in the early 1960s.
Following the release of "Movies That Made Me Gay," Duplechan spoke with the Daily Bruin's Victoria Munck about its origin and his personal connection to cinema.
This interview has been edited for length and clarity.
[Related: Q&A: Author Justin Torres on pushing creative boundaries in new novel 'Blackouts']

Daily Bruin: Despite most of your previous work being fictional, you've established that this book is a "movie memoir" and not a novel. Why did you decide to make that shift in direction?
Larry Duplechan: I am a career legal secretary, and I worked in that field for about 40 years. I retired at the end of 2021. Retirement is like a passage – like a bar mitzvah or a christening or a graduation. There's something about finally bowing out of the hurly-burly of the working world that makes you think, "So what do I do now?" It's a big change, and for me, it made me eager to do something different. I had a short list of things I wanted to do upon retirement, and first on that list was to write a memoir of some kind. Because of my age – I'm 66 – there's a sense of, "If not now, when?" I'd also already decided that I'd written enough fiction.
As I said in the book, when you aren't a movie star or sports figure or a spare British prince, you're left wondering, "Why should anyone want to read my memoir?" I needed a hook. My other great love of my life, aside from my husband, is pop music, and I actually tried using that as my hook for about a chapter and a half. I couldn't get it to gel. It just didn't have forward momentum. But when I decided on movies, for some reason, that clicked.
DB: This book addresses an abundance of films, and they span across many generations and genres. What was the selection process like when you were writing this and considering which films you wanted to cover?
LD: The first chunk of the book that I use for the title of the collection itself are movies that moved me, inspired me, amused me – movies I fell in love with, starting with "Mary Poppins" in 1964. These are movies that helped to form what turned out to be a rather strange personality for a Black boy in Southern California in the '60s/'70s. There were certain movies that gave me a style of humor that was different from that of most children, and certainly most children in the 1960s in Southern California, but it was a style that amused me. It set me apart, for good and for bad.
The second chunk of the book is about what I call my "personal film festivals" that I use for holiday seasons – starting in February with Black History Month, leading up to Easter, then Pride Month, the Fourth of July, Halloween and Christmas. My husband and I have been doing these for the 40-plus years that we've been together. Every holiday season brings with it a stack of DVDs and Blu-rays. We measure a year in movies at my house. So, that's how that stack of movies ended up in the book. They're the movies that we come back to year after year at various points in the calendar.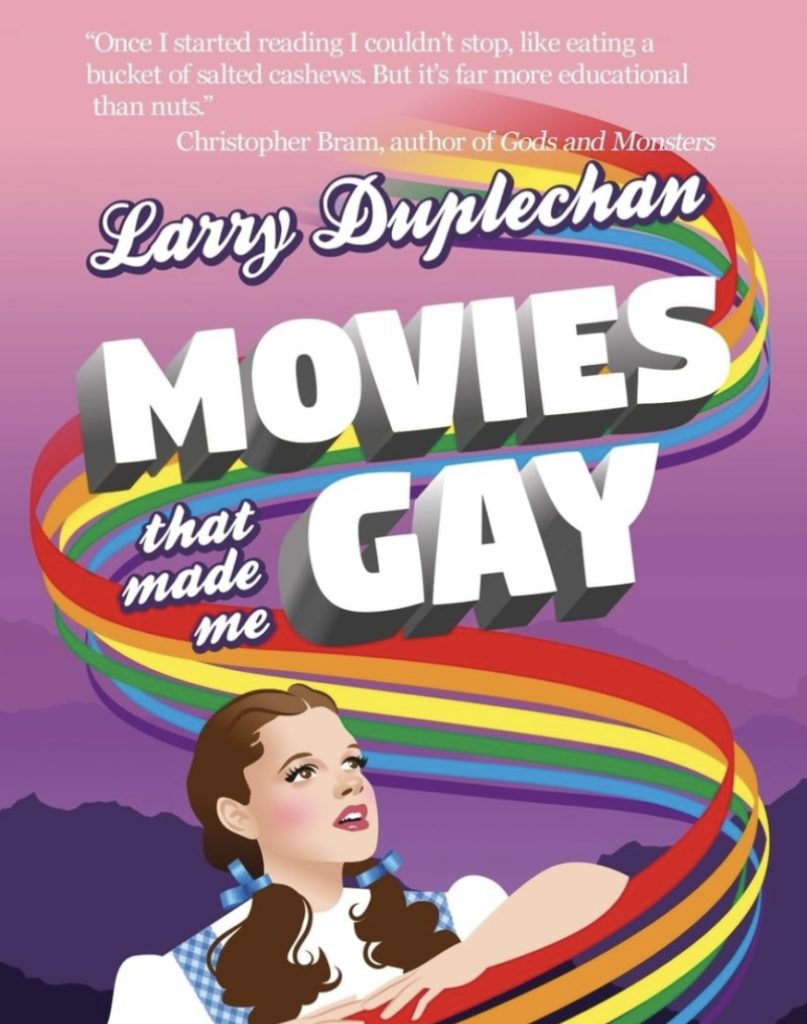 DB: Having reflected on your life in this book, how do you think your interest in film and your sexuality have corresponded with each other?
LD: Of course, "Movies That Made Me Gay" is a wink. Every now and then, some horsehole will go, "A movie can't make you gay!" and my response is usually, "Well, if you didn't get that joke, you should probably go read something else because you won't get any of my other jokes." The "gay" that I refer to in the title is gay sensibility much more than it is about gay sex. I knew I liked boys when I was a very young boy, but there were certain movies that I felt fed, nurtured and helped to create what I consider my gay sensibility.
I don't know if queer people of your age even think there's such a thing as gay sensibility anymore. But I certainly know that for my generation, we definitely do. So when I say that watching "Stage Door" – seeing a room full of wonderful comic actresses trading wisecracks – made me gay, it means that I was the only Black kid in Inglewood walking around quoting those lines. That was gay. It's not about sex, it's about sensibility.
[Related: Q&A: Emma Seligman shares evolution of 'Bottoms' from pure camp to the middle ground]
DB: Now that the book is out, what are you hoping audiences will take away from this?
LD: I really want people to have fun. That really is the raison d'etre of the book. It's only been out since the second of October, and so there haven't been all that many public opinions about it, but from what I am hearing, I seem to have done my job. People are having fun. People are telling me, "They stared at me at the bus stop because I was laughing out loud reading this book," and that's really what I wanted to have happened.
There is some didacticism. I am teaching about a certain amount of Black show business history and the history of gay people – especially gay men – in Hollywood film. But I want that to happen as people are laughing. While I do want people to stop and say "Hmm," and occasionally shed a tear, this is mostly about having a good time. It's a relatively simple goal, but that really is what my goal was.
Munck is the 2023-2024 theater | film | television editor. She was previously an Arts contributor from 2022-2023. She is a second-year communication student from Granada Hills, California.
Munck is the 2023-2024 theater | film | television editor. She was previously an Arts contributor from 2022-2023. She is a second-year communication student from Granada Hills, California.