Theater review: 'Aladdin' offers magic carpet ride through enchanting vocals, humorous dialogue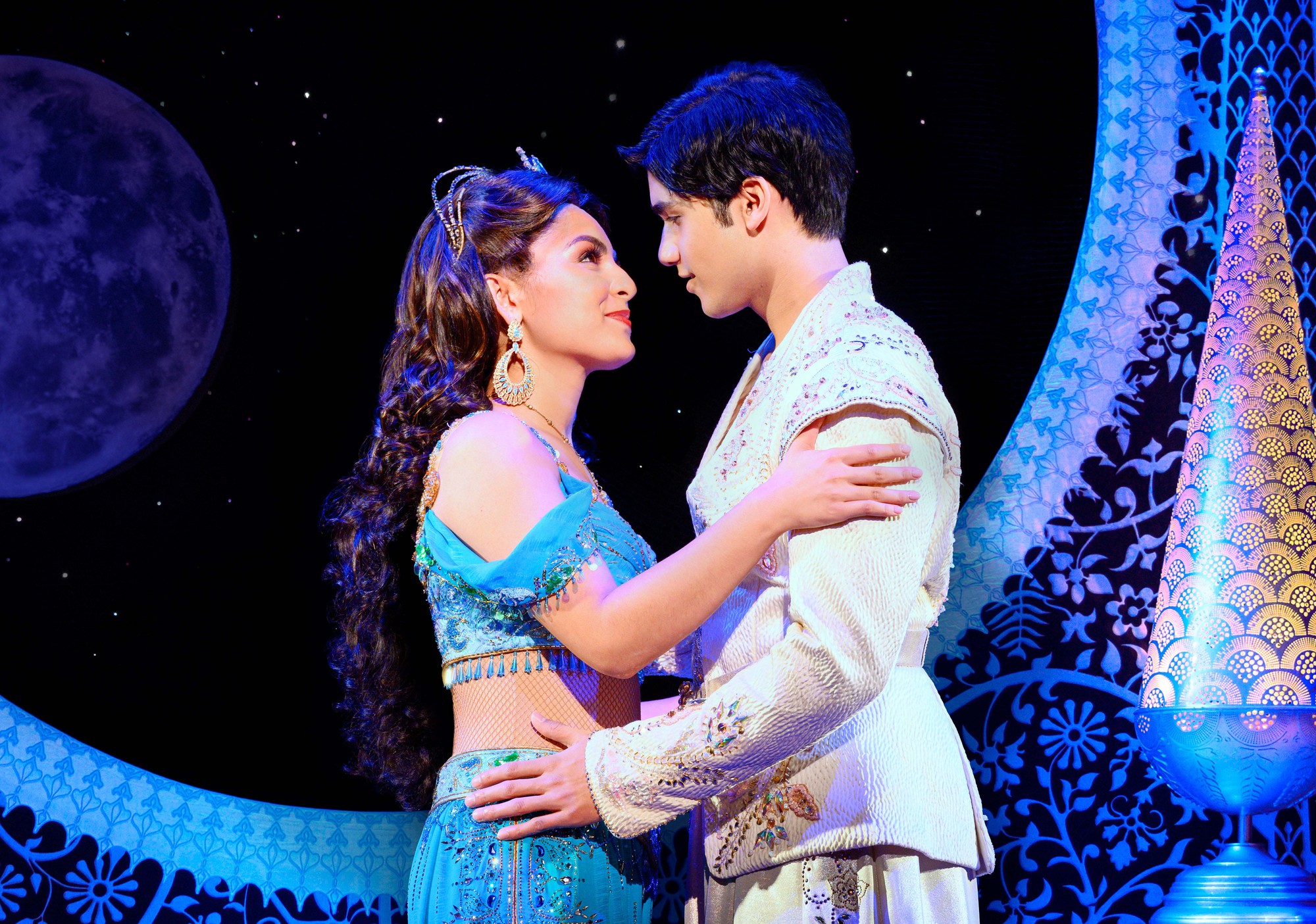 Senzel Ahmady (left) and Adi Roy (right) star as Princess Jasmine and Aladdin in "Aladdin," respsectively. Based on Disney's 1992 animated film, the musical will have a limited run at the Hollywood Pantages Theatre through Sept. 23. (Courtesy of Deen van Meer/Disney)
"Aladdin "
Sept. 12 - 23
Hollywood Pantages Theatre
$35 - $155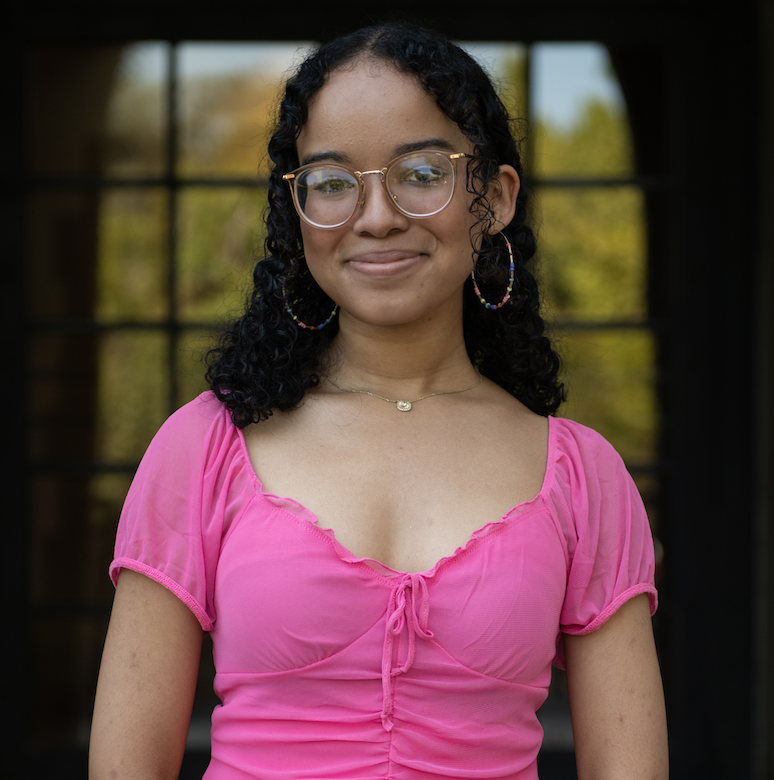 "Aladdin" is granting audiences far more than three wishes to come true.
Based on Disney's 1992 animated film, the hit Broadway musical "Aladdin" has returned to Los Angeles, parading a fresh yet familiar approach to the Academy Award-winning comedy. Fans of all ages can experience the beloved stage show live at the Hollywood Pantages Theatre during its limited two-week run through Sept. 23. While the adaptation occasionally falls short of the original film's distinct magic, "Aladdin" guarantees pure delight for viewers with bold comedy and dazzling musical numbers that rival its source material.
Aligning with the film, the production tells the story of Aladdin (Adi Roy), a bright, impoverished thief who must consistently scheme in order to survive the bustling streets of Agrabah. After ending up in possession of a magical lamp that houses an all-powerful genie (Marcus M. Martin), Aladdin vies for the heart of the individualistic Princess Jasmine (Senzel Ahmady) with grandeur help from his newfound friend. Along the way, the villainous royal advisor Jafar (Anand Nagraj) plots to steal the lamp from Aladdin to grant his ultimate wish of world-domination, setting up a suspenseful tale of courage and trust.
[Related: Q&A: Alumnus Nicole Athill reminisces on how UCLA prepared her for 'A Whole New World']
Viewers are introduced to the show's contagious energy as soon as its first musical number, "Arabian Nights," is unveiled from behind the curtain. With intricate choreography, resounding harmonies and glittering, multi-colored costumes, the production's large ensemble seamlessly transforms the stage into a vibrant kingdom marketplace.
The elaborate stage direction is primarily responsible for communicating the setting to audiences, as the solid-colored backdrop remains relatively unembellished beyond a few movable facades and market wagons on stage. Throughout the show, other elaborate locations from the animated film – such as Jasmine's palace halls and the entrance to the Cave of Wonders – are achieved with minimal light projections, marking an unfortunate slight to the artistry of the originals.
When audiences are first acquainted with the titular character toward the end of the sensational opening, they are instantly captivated by his humor and charm. Roy immediately brings a confidence to his role that transcends the stage and enchants viewers, making his well-intentioned hero easy to root for. The addition of his own touching ballad, "Proud of Your Boy," which details his desires to live up to his deceased parents, generates even more love for his character with layers not formerly found in the film.
Aladdin's original story is also expanded with the insertion of a novel entourage – his three thieving friends Babkak (Jake Letts), Omar (Ben Chavez) and Kassim (Colt Prattes). While the added storyline may initially seem unwarranted – especially for fans mourning the erasure of Aladdin's monkey sidekick, Abu – the trio brings a fresh, daring hilarity to the production that flawlessly complements Aladdin's familiar wit. Their dauntless battle anthem, "High Adventure," proves to not only be one of the funniest numbers in the musical, but also one of the strongest displays of commanding vocals and thoughtful choreography.
That being said, Aladdin's most magical friend is indubitably Genie – both literally and figuratively. When the pair first meets in the gleaming Cave of Wonders, their apparent chemistry and sidesplitting banter quickly fills the theater with audible laughs. Much of this energy is attributed to Martin, who plays Genie as an extravagant showman, often breaking the fourth wall to effortlessly switch the theater's atmosphere to a dynamic, concert-like setting. His show-stopping performance of the hit "Friend Like Me" is unarguably the most impressive in the production. Packed full of pop culture references, illusionary prop work and exquisite dance breaks, the number boldly surpasses any traditional theater experience.
[Related: Theater Review: The musical 'Les Misérables' offers stellar displays and impassioned vocals]
Despite the Genie's success, the musical unfortunately fails to deliver an equally iconic adaptation of Aladdin and Jasmine's storybook romance. While Ahmady nails the princess' free spirit with a gutsy performance, her vocals seem to have almost too much power, making her loving duets with Aladdin – including the renowned "A Whole New World" – not as smoothly blended or heartwarming as longtime fans may hope. Nonetheless, the couple's astonishing magic carpet ride looks tremendously believable, captivating audiences with a tender moment only achievable with a mystical wish or two.
Ending on a high note with a celebration of true love and long-awaited freedom, the production leaves its audience members wholly enchanted. Although some artistic liberties could initially jar devoted lovers of the animated film, this live presentation's stunning ensemble work, musical mastery and sharp humor ensure that "Aladdin" is still better than anyone could wish for.
Before "Aladdin" flies "A Million Miles Away," viewers should catch the fastest magic carpet ride to the Pantages.
Munck is the 2023-2024 theater | film | television editor. She was previously an Arts contributor from 2022-2023. She is a second-year communication student from Granada Hills, California.
Munck is the 2023-2024 theater | film | television editor. She was previously an Arts contributor from 2022-2023. She is a second-year communication student from Granada Hills, California.