Q&A: Alumnus Nicole Athill reminisces on how UCLA prepared her for 'A Whole New World'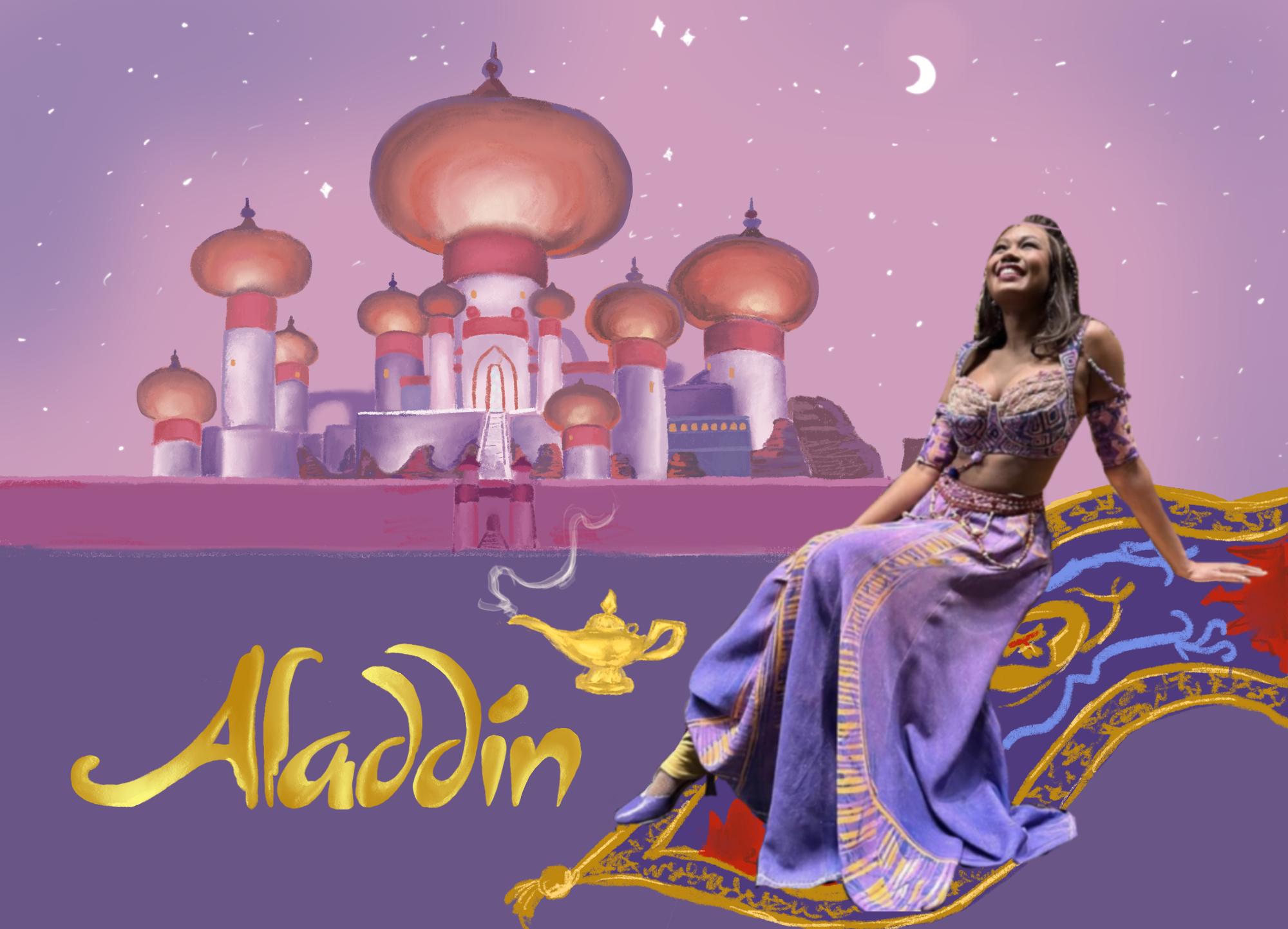 (Sharlene Chen/Daily Bruin)
This post was updated Feb. 28 at 9:13 p.m.
After her departure from UCLA, Nicole Athill has ventured into a whole new world.
Disney's "Aladdin" has been running on Broadway for almost nine years, and the School of Theater, Film and Television alumnus is among the latest additions to the cast. In January, Athill made her Broadway debut at the New Amsterdam Theatre as part of the ensemble and as a featured performer, playing one of Jasmine's attendants in the musical adaptation of the animated film.
Athill spoke with the Daily Bruin's Leydi Cris Cobo Cordon about how her undergraduate studies prepared her for the professional Broadway setting.
This interview has been edited for length and clarity.
[Related: Love is inclusive and not so alien in the intergalactic musical 'Come Get Maggie']

Daily Bruin: How did your undergraduate experience prepare you for Broadway? How does the environment of UCLA's School of Theater, Film and Television compare?
Nicole Athill: One of the best parts about TFT is they really taught me discipline. As far as our schedule goes, we had class all day, every day, and if you were in a show that, required additional rehearsals, so not only with(in) TFT – that speaks to just the UCLA experience as a whole. It really taught me how to be organized, how to be disciplined and also recognizing how important relationships are within this business. It is very heavily relationship-based and with TFT, what's so amazing is that the professors that we had and the coaches that we had have all either been in the business at one point or are currently working in the business.
A lot of our training was geared towards learning all of the different things that we needed to learn about each style, like acting styles, singing styles and dance styles. But then, as we moved through the program, and when senior year hit, it definitely was a reality of, "OK, so now how do we translate all of this into the professional world?" What can be tough is that it's so hard for any setting to replicate exactly what the real world would be like because in a way, I do feel super prepared for what I went through with the "Aladdin" rehearsal process, but at the same time, you don't really know what it's like until you're there.
DB: How did you translate those skills into the real world?
NA: What's hard is with this industry it can be very volatile and a lot of the time, there can be an idealistic approach to what life could be like as an actor, but it's one of those things where you (are) learning to adjust to the fact that there will be challenges. The biggest thing for me is being able to be as humble as you can and knowing that there's always more to learn. (What helps about going) from the educational setting into the real world is knowing that it's okay to not have everything figured out and knowing that you can always ask questions, and there's always more to learn.
If you leave college going into the real world and this industry thinking you know everything, you'll just learn so quickly that that's just not the case. It's really important to just be open to feedback and open to being flexible and taking in and learning information. That's what has helped me as far as taking what I learned from school into now. It's just remembering that I am a sponge, and there's always more to learn.
[Related: Theater review: Modernized 'Mean Girls' delivers entertainment but proves the limit does exist]
DB: Is there anything else you'd like to share regarding your journey to Broadway?
NA: I can't ever ignore the fact that, especially with me being a Black woman, the journey of getting here. Everyone has their own specific journey of getting here. I also just have to say that I have so much pride in being the woman I am, the person that I am, and all I want to do is inspire as many people as possible and show them that this is something that is possible. People of color, Black people, trans people, anyone is able to break into this industry and leave an impact and leave a long-lasting impact. That is something that I really hope to do going forward and be a source of inspiration and to show people that we have a long way to go in this industry, but there's so much hope and there's space for amazing things to happen and for anybody to be a part of this.