Superlatives: Daily Bruin Sports honors achievements of UCLA's 2022-2023 athletes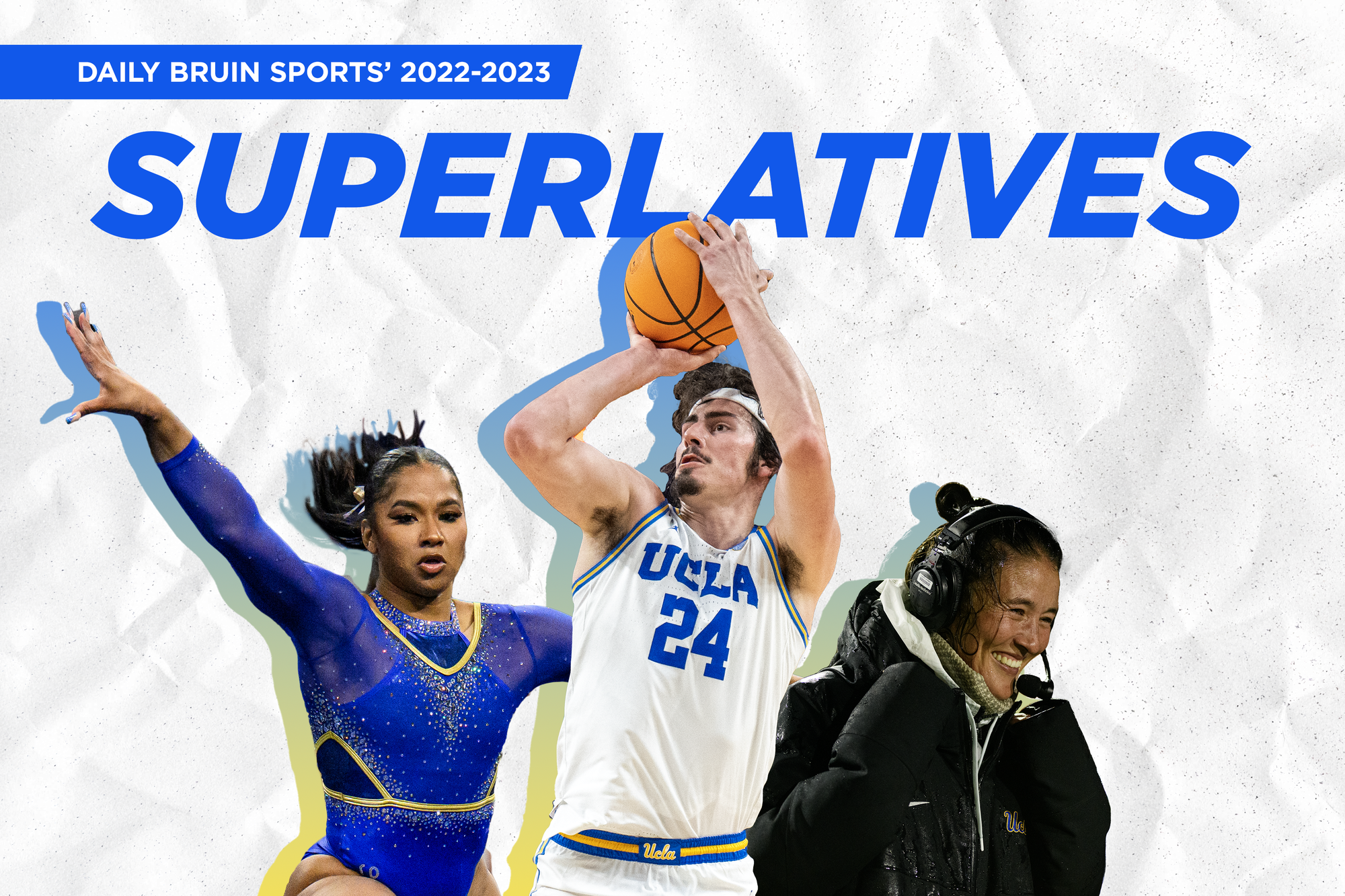 (Photo illustration by Helen Quach/Design director. Left photo by Anika Chakrabarti/Daily Bruin senior staff. Center photo by Jeremy Chen/Daily Bruin senior staff. Right photo by Christine Kao/Daily Bruin staff.)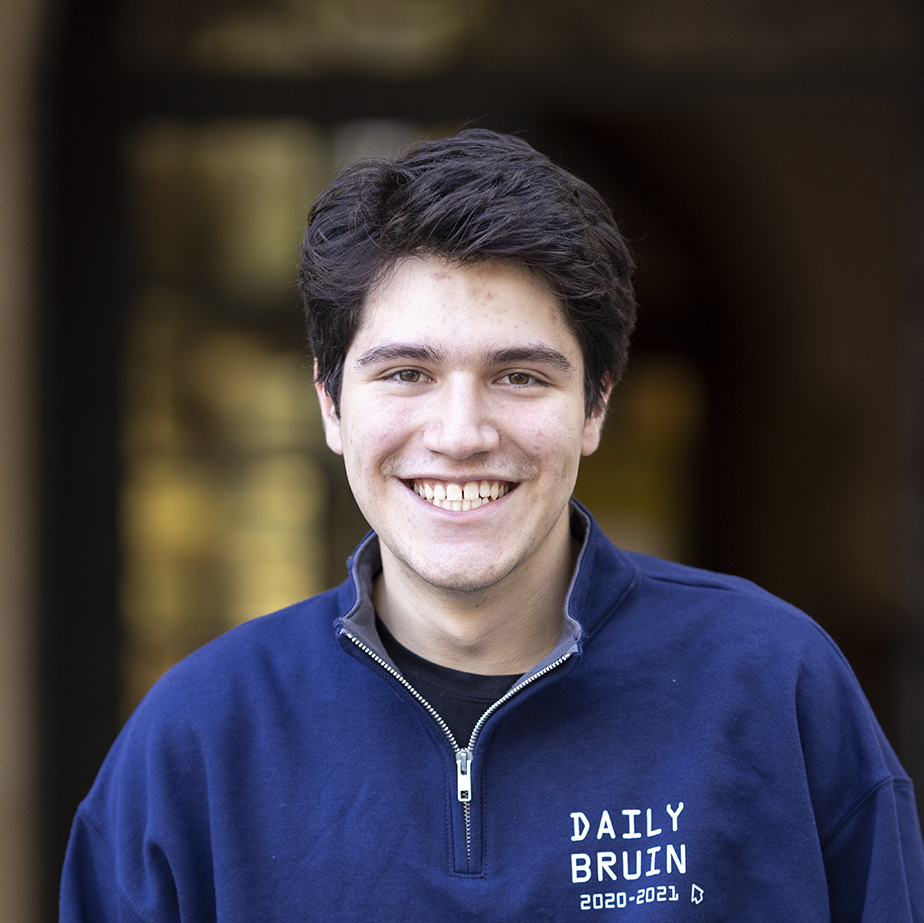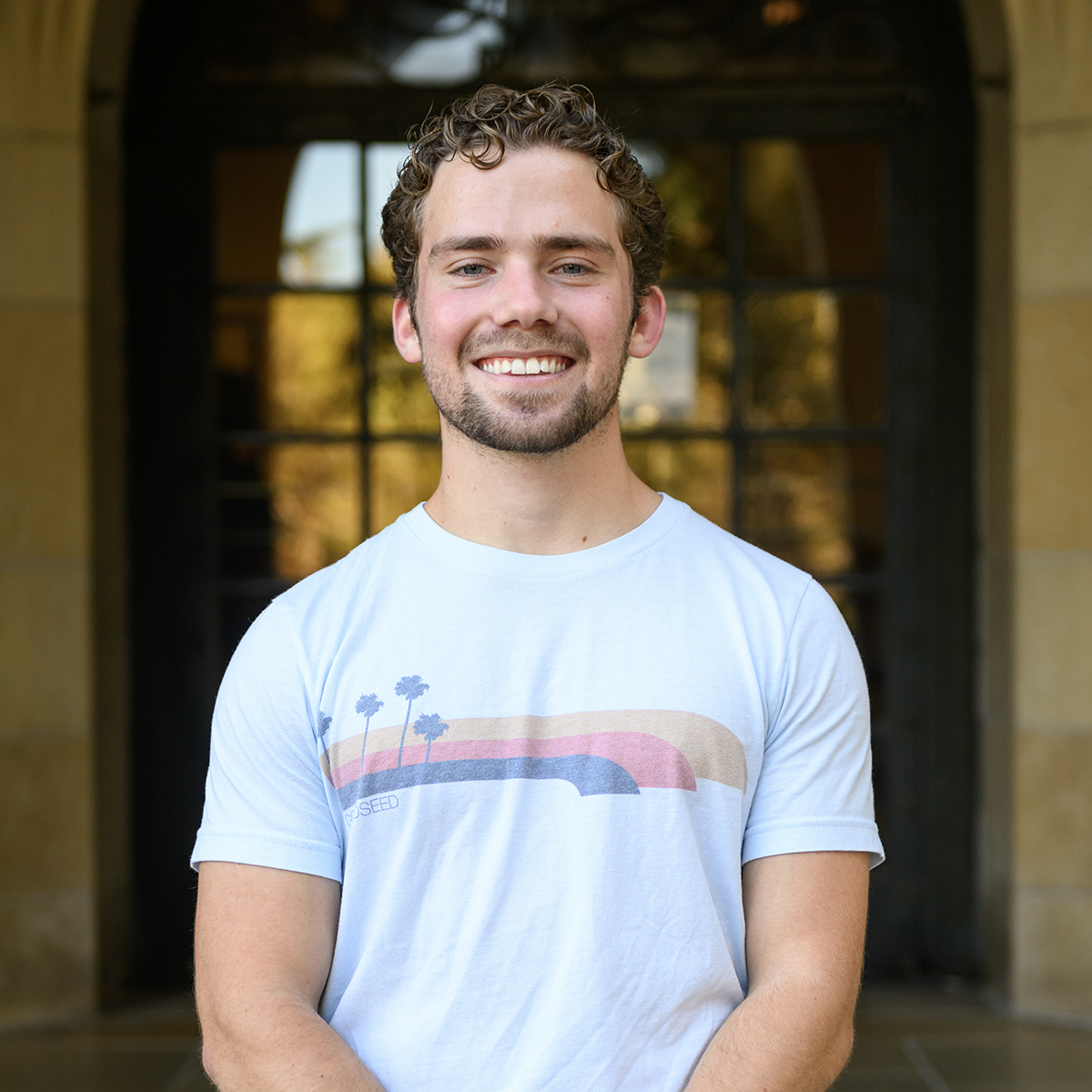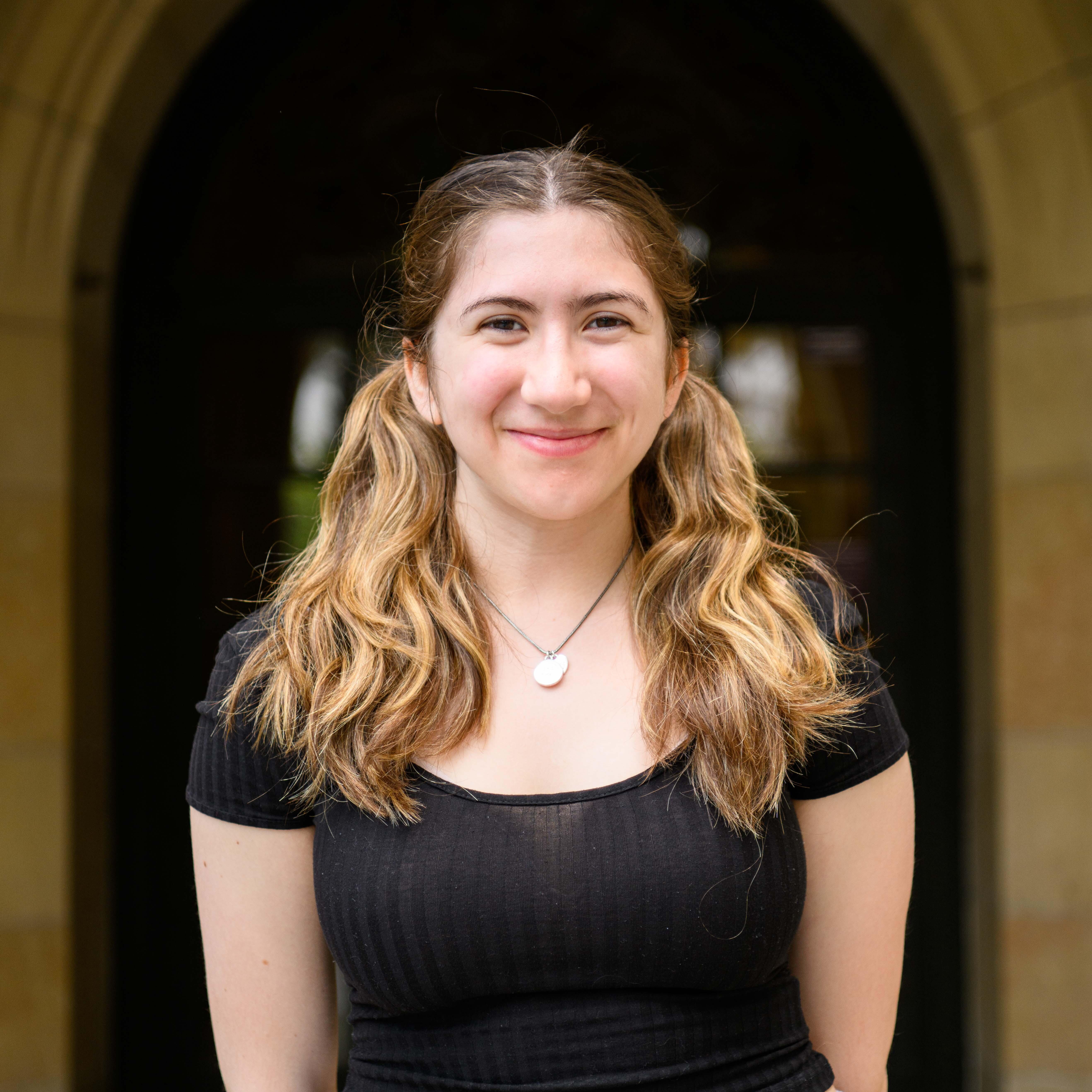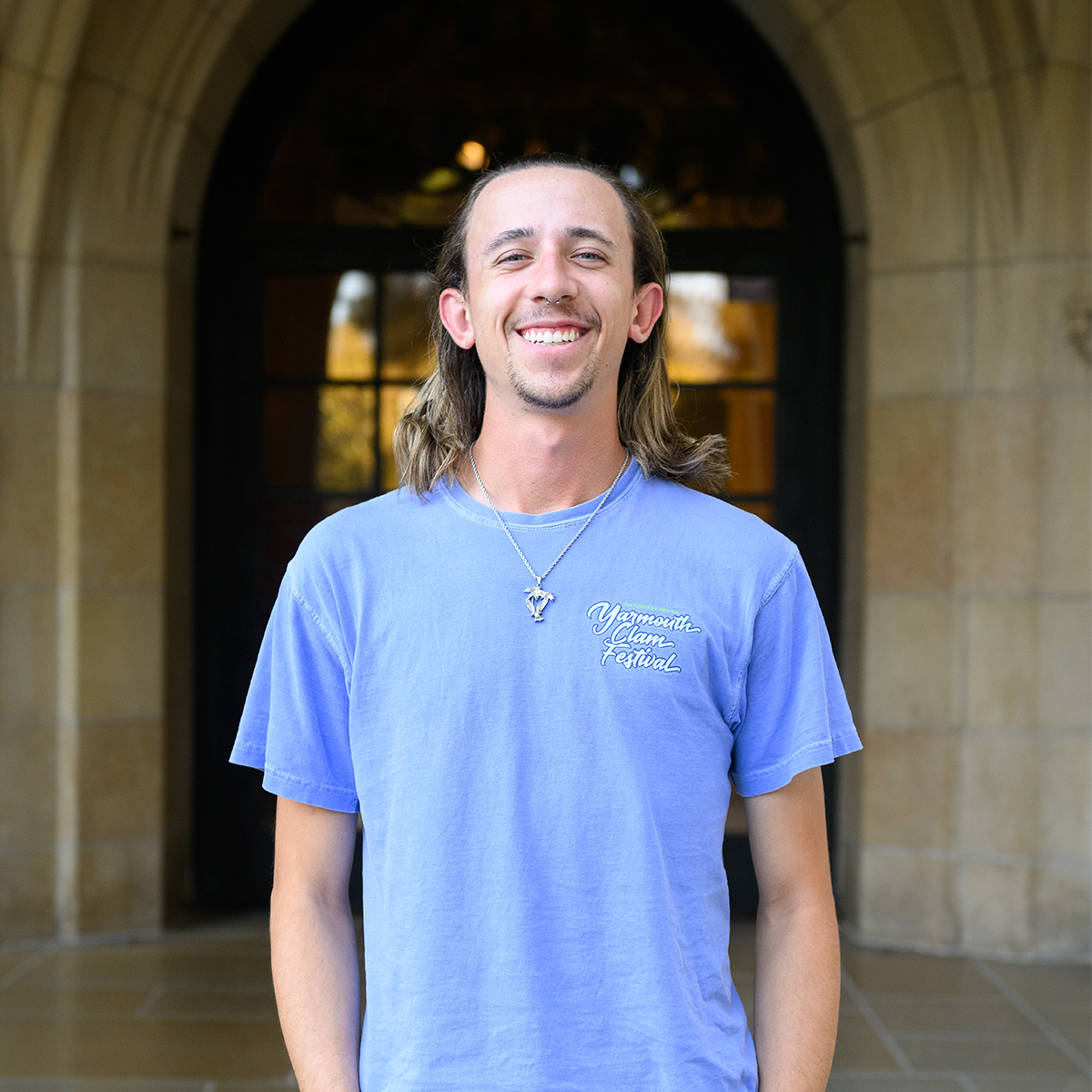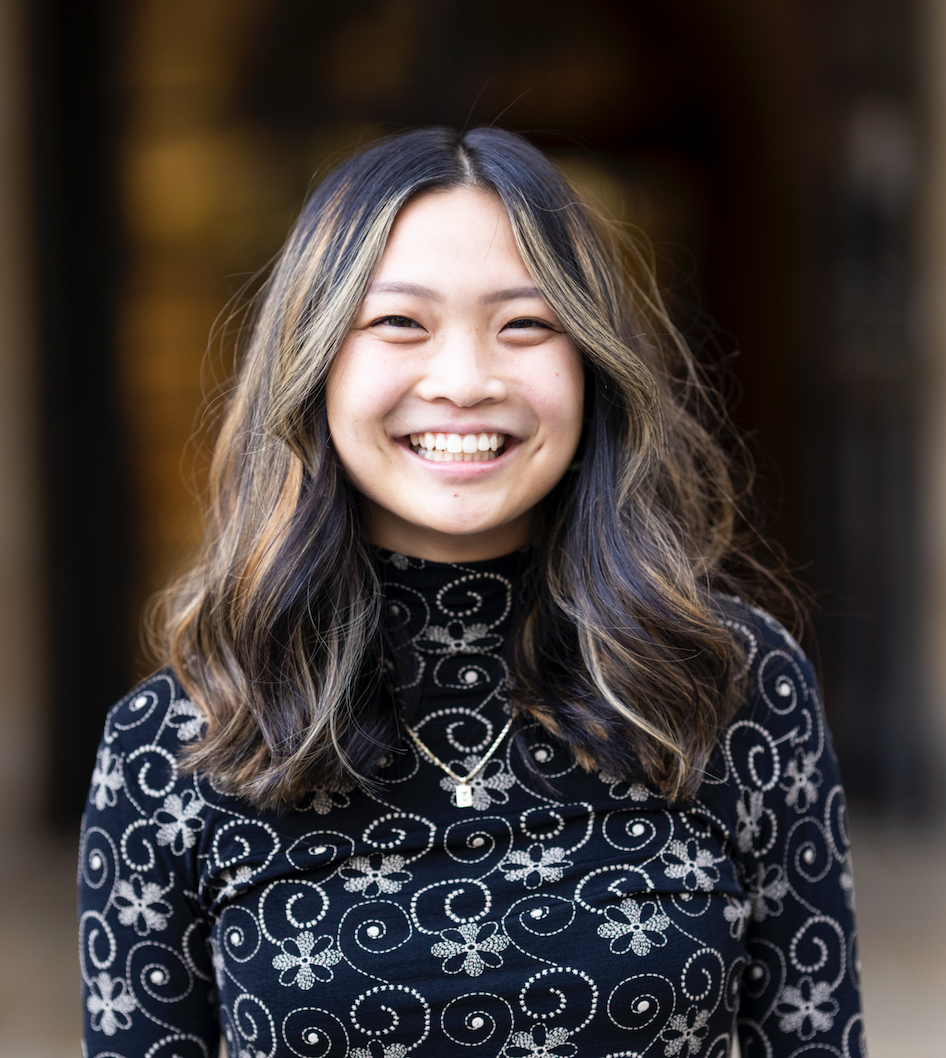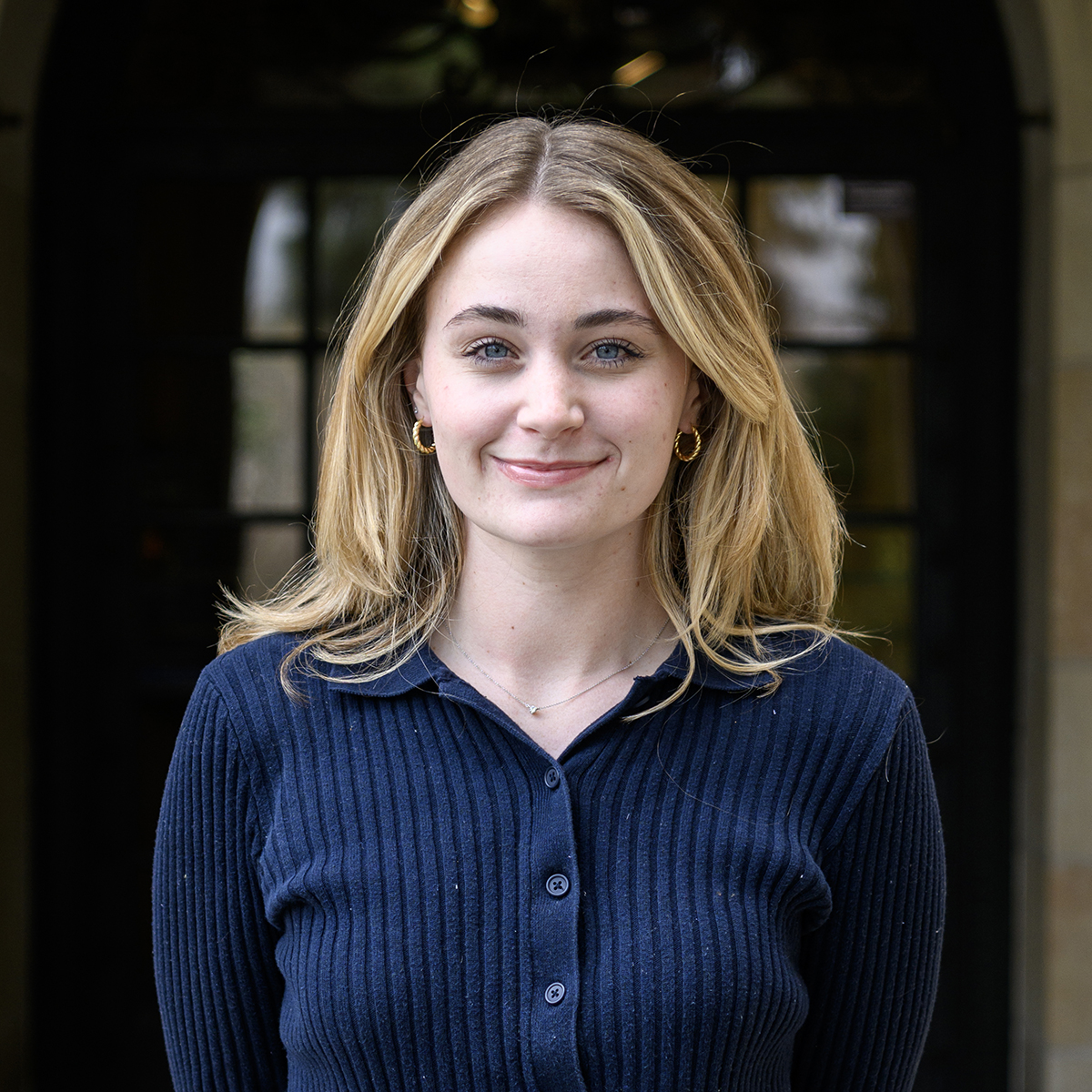 This post was updated June 12 at 1:24 p.m.
UCLA Athletics had its fair share of heroes during the 2022-2023 season. Whether it was clutch goal scorers, individual national champions or consistent performers, these players stood out from the rest. Find out which eight are adding a Daily Bruin Sports Superlative title to their trophy cases.
Male Athlete of the Year: Jaime Jaquez Jr.
Jon Christon, Daily Bruin senior staff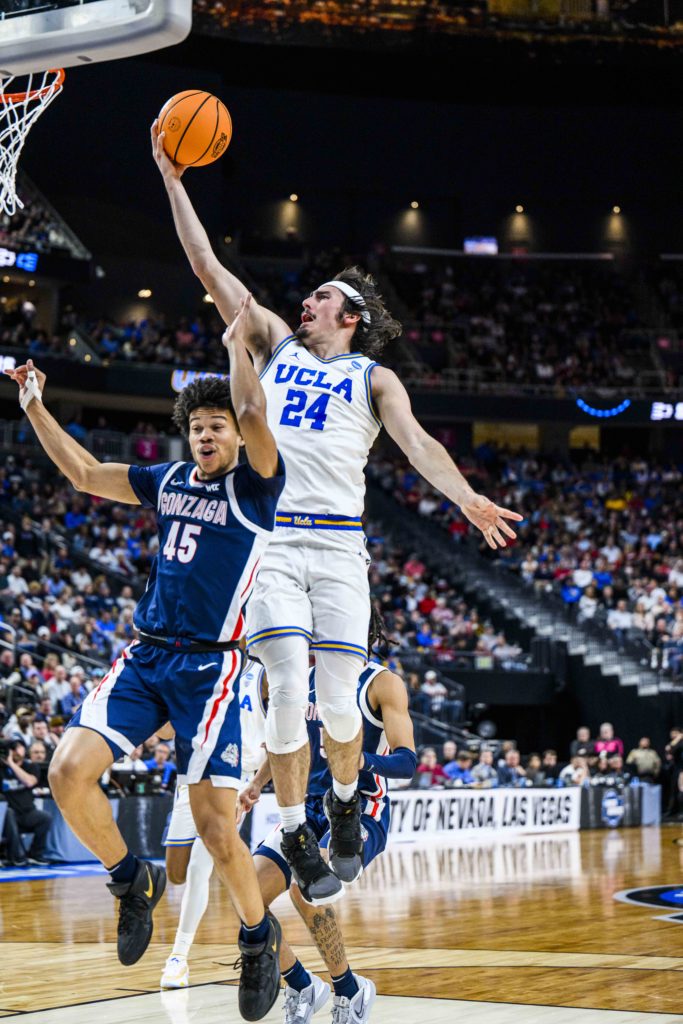 It's no easy feat to cement yourself as an all-time great at the country's most illustrious basketball program.
But Jaime Jaquez Jr. did just that with his standout senior season.
The guard/forward had one of the best seasons in recent UCLA men's basketball history. Jaquez averaged 17.8 points and 8.2 rebounds a night, good enough to finish top-10 all time in program history in both categories – the only Bruin to do so since Don MacLean from 1988 to 1992. He also landed the program's first Pac-12 Player of the Year in the last decade.
It was the culmination of four long years of bringing the Bruins back to relevancy. Jaquez, like his team, improved each season, beginning his UCLA career as a role player on a 19-win team and finishing it as the go-to star on a legitimate national title contender.
This was clear on the offensive end of the floor. By Jaquez's senior campaign, a post touch was among the surest two points in the country – either by way of layup or hard-earned free throws after one of his signature low-block moves. He was the team's alpha scorer by season's end, averaging more than 20 points per game in the final 13 contests – including a 29-point performance in his final game against Gonzaga.
Jaquez was the centerpiece on defense, too. He was in the middle of every action as an elite help-side defender, and his rebounding made sure opponents had only one chance to score every time down the floor.
Ultimately, Jaquez – a jack of all trades loyal to a single program for four whole years – is an absolute rarity in this day and age of college basketball. His senior year has been a celebration of everything he's brought to Westwood.
There simply won't be another like him walking into Pauley Pavilion any time soon. And, before long, it wouldn't be a surprise to see his No. 24 hanging in the arena to remind people of that.
Female Athlete of the Year: Jordan Chiles
Sam Settleman, Daily Bruin senior staff
Jordan Chiles had competed in the all-around in every meet of the year leading up to UCLA gymnastics' regular-season finale.
Coach Janelle McDonald decided it was finally time to rest the sophomore star, limiting her to just two events as the postseason approached.
But Chiles was having none of it. Chiles emphatically told her coach she wanted to compete on all four events. She had a feeling something special would happen.
And special it was. The Olympic silver medalist set the top all-around score in the country with a 39.900 and catapulted UCLA into fourth in the national rankings.
First, it was a 9.975 on vault, then her second straight perfect 10 on bars, a measly 9.950 on beam and another 9.975 on floor.
But those scores were ordinary for Chiles in 2023. She competed in the all-around in all 14 of UCLA's meets, and of those 56 routines, just eight scored anything less than a 9.900.
Chiles epitomized consistency all while routinely challenging the top all-around scores in NCAA history.
Her five perfect 10s this year may seem low for someone who enjoyed one of the greatest collegiate gymnastics seasons of all time, but with an absurd 15 9.975s to her name, Chiles flirted with the single-season record.
And although UCLA couldn't claim the national championship, Chiles came home with two of her own, winning individual titles on bars and floor and coming up one spot shy of the all-around crown.
As she leaves Westwood to begin preparing for her second Olympics, she may very well be considered the best gymnast in the world.
And whether or not this is it for Chiles as a Bruin, she has a seat saved in UCLA history. This season alone cements her as one of the best.
Coach of the Year: Margueritte Aozasa
Cecilia Schmitz, assistant Sports editor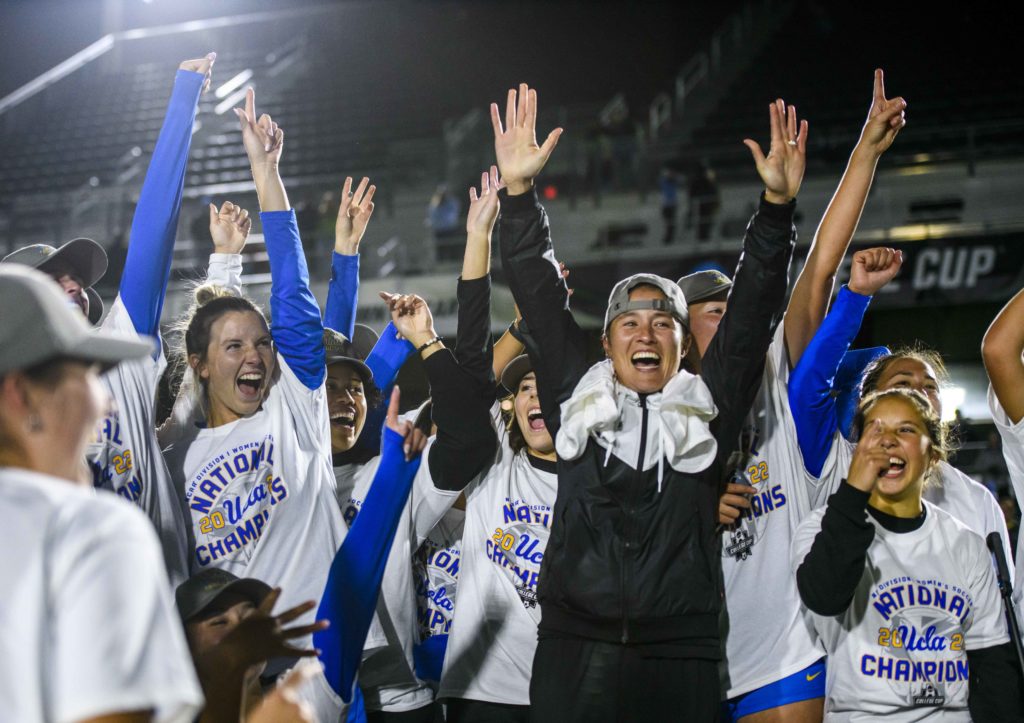 She's the first rookie coach to win a title in Division I women's soccer history and was aptly named Pac-12 Coach of the Year – the only one to earn that honor in their first year at the helm.

Additionally, she is the first woman of color and second Asian American to claim a national championship as a head coach. In the span of one season at UCLA, Margueritte Aozasa's legacy is already tremendous.
Aozasa quickly made her name known. Within the opening weeks of the 2022 season, UCLA women's soccer swept then-No. 1 North Carolina and then-No. 2 Duke to sit atop the rankings, where it would remain for the rest of the season.
Beyond acquiring the accolades, Aozasa also enforced a positive and joyful culture that players embraced.
Players credited her with creating a culture of trust – one that added a layer of positivity to team dynamics. Aozasa herself emphasized the importance of the athletes' belief in their coaches, making a point to meet each player individually at the beginning of the season to create the connections necessary to buy in.
And as she brought national championship No. 120 to Westwood, Aozasa's approach clearly paid off.
Aozasa was unafraid to take risks, such as switching formations at the last minute against strong opponents.
Winning a national championship in a coach's first year is an almost unheard of achievement. Beyond that, Aozasa's culture of support and trust will ensure this season's title won't be her only success.
Male Rookie of the Year: Andrew Rowan
Amelie Ionescu, Daily Bruin senior staff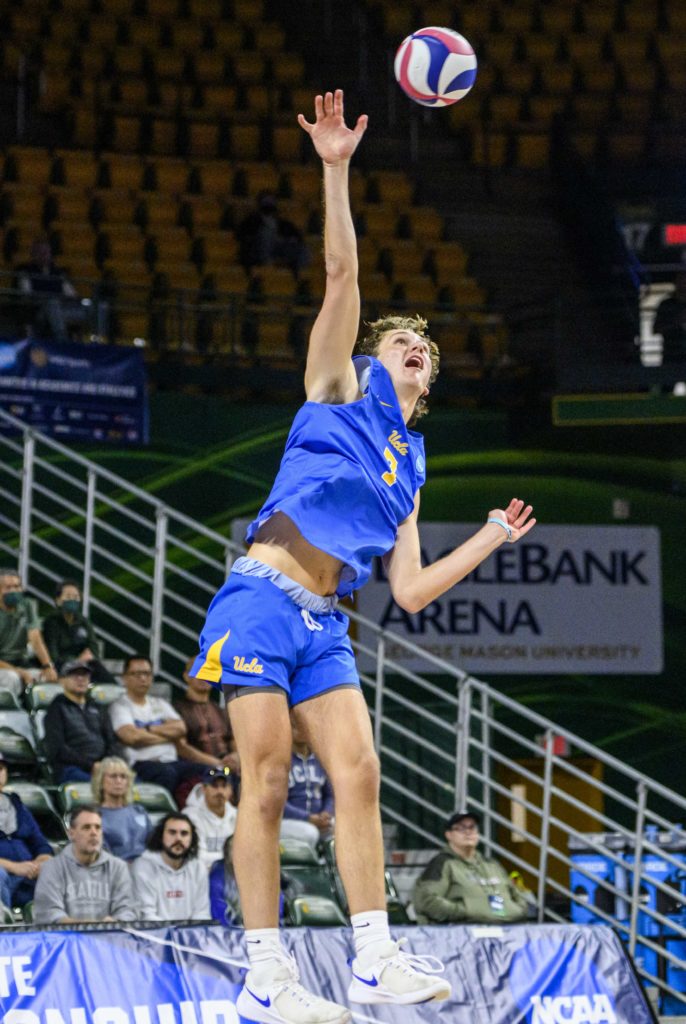 Andrew Rowan didn't even have a complete season.
Originally splitting the starting setter role between himself and last year's Male Athlete of the Year, the UCLA men's volleyball freshman often found himself substituted in as a serving specialist or only playing limited points at the end of sets.
And yet, by the end of the Bruins' campaign, he still ranked among the NCAA's top 10 in assists per set. He still led the MPSF in service aces. He still gained his team's trust – enough to assume a more prominent role as time progressed.
The recognition came in soon after he officially assumed starting setting duties February 9. That week's AVCA National Player of the Week led the Bruins to a then-MPSF-high .551 hitting percentage against then-No. 2 Long Beach State. A sweep against the team that knocked UCLA out of national contention in 2022 tasted sweet. A Rowan-led repeat of that sweep in the 2023 NCAA semifinals was sweeter.
Conference and AVCA National Newcomer of the Year decoration came easy to the standout freshman. A First-Team All-American spot was almost no question.
That's not to say there weren't blemishes on his record. A 3-1 loss against Penn State was vindicated at the OUTRIGGER Volleyball Tournament a month later. And a 3-1 loss at that same tournament against top-ranked back-to-back national champion Hawai'i loomed over the NCAA title game.
Rowan delivered perfection to his hitters as he became the sixth freshman setter in NCAA history to lead his team to a national title – and first in over 30 years. He secured a season-high 60 assists in the four-set contest to outset the reigning AVCA Player of the Year and two-time national champion in Hawai'i setter Jakob Thelle.
It rang true February 13, and after program title No. 20 came to Westwood, it rings even truer. Rowan is the start of something great.
Female Rookie of the Year: Fangran Tian
Jack Nelson, Daily Bruin senior staff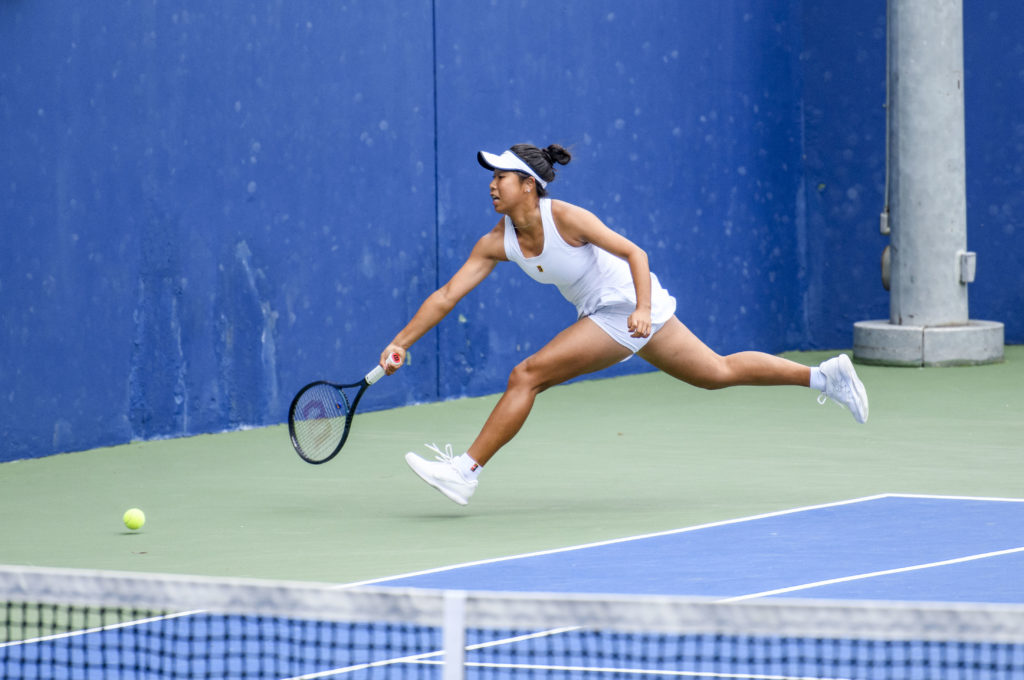 Rarely does a freshman take the top court right out of the gate.
Culminating their season with an NCAA singles title after doing so is even rarer – so rare, in fact, that it had never been done before in UCLA women's tennis history.
With one of the greatest seasons by any Bruin in recent memory, Fangran Tian didn't just defy that history. She smashed it.
Tian never lost a dual-singles match in the regular season, achieving a perfect 15-0 mark with seven ranked wins along the way to securing the Pac-12 Freshman/Newcomer of the Year award. Her winning formula shone through with three-set victories in UCLA's upsets of then-No. 4 Ohio State and then-No. 5 Pepperdine – critical wins that shot the Bruins into the NCAA tournament.
It took nearly four months after Tian's first start to finally show signs of being human. She fell to the country's then-No. 6 and then-No. 60 players in the second round and Sweet 16 of the tournament, respectively.
When tasked with responding to her first losing streak at the position, she made an emphatic statement.
Following her 16-2 dual-match singles record, Tian strung together six top-60 wins in six days to become UCLA's first NCAA singles champion in nearly three decades. No opponent that stood in her way was able to take a set from her.
When all was said and done, Tian had leapt from No. 94 to No. 8 in the singles rankings, earning ITA National Rookie of the Year.
Only Keri Phebus and Stella Sampras Webster represent women's tennis in the UCLA Athletic Hall of Fame, but if Tian's dominance continues, new company is on the way.
Most Improved: Sunshine Fontes
Shane Smith, Daily Bruin reporter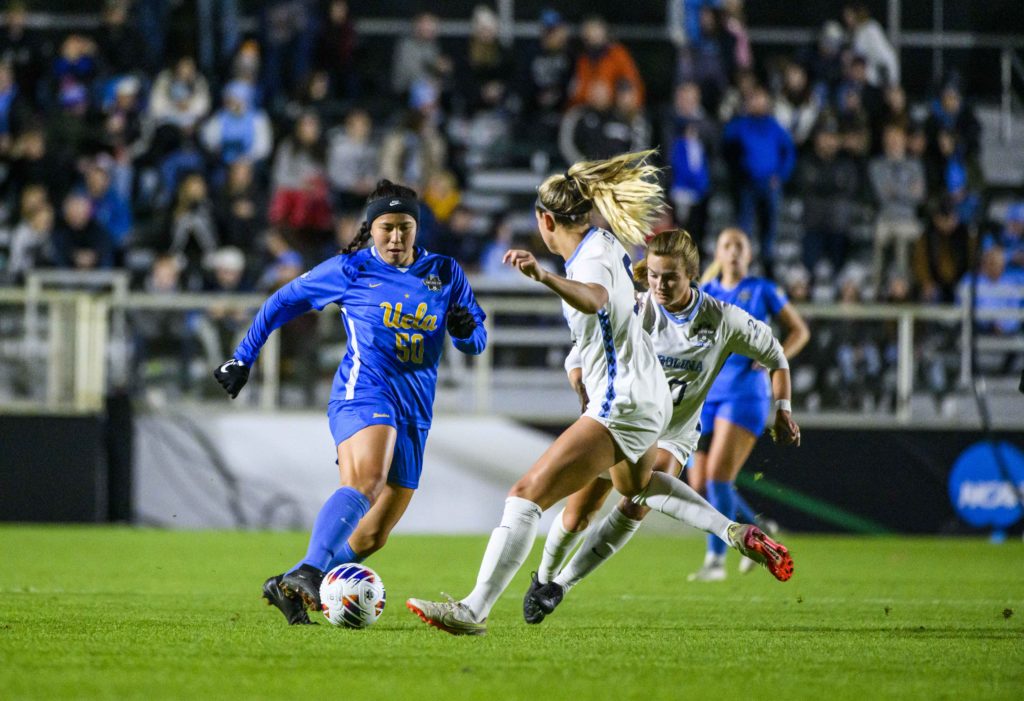 Sunshine Fontes got her groove back this year.
After finishing the 2021 season with zero goals and one assist, the senior midfielder/forward tied for the lead on the 2022 NCAA champion UCLA women's soccer team with 11 goals, four of which came in game-winning fashion.
Fontes also tallied a career-high eight assists – including one on the first goal of UCLA's dramatic 3-2 comeback in the national championship game against North Carolina – to total a team-leading 30 points for the season.
A decorated youth national player and the U-17 U.S. Women's National Team all-time leading scorer, Fontes came to UCLA as a highly touted recruit, but a torn ACL forced her to redshirt her freshman year with the team. In her first year on the pitch with the Bruins during the 2020 season, Fontes scored five goals but saw less production in a similar amount of playing time the following season.
In 2022, Fontes became the offensive force she'd shown glimpses of being with the youth national team and took the step forward that was needed to vault UCLA into national title contention. While playing different positions all over the pitch, Fontes finished in the top five in the Pac-12 in goals, assists, points and game-winning goals while being awarded All-Conference honors.
To say that Sunshine Fontes improved from 2021 to 2022 is a massive understatement: She emerged as a leader of UCLA's second-ever title-winning team, and with a season-to-season increase of 29 points, did so in impressive fashion.
Comeback Player of the Year: Emily Bessoir
Lauryn Wang, Daily Bruin senior staff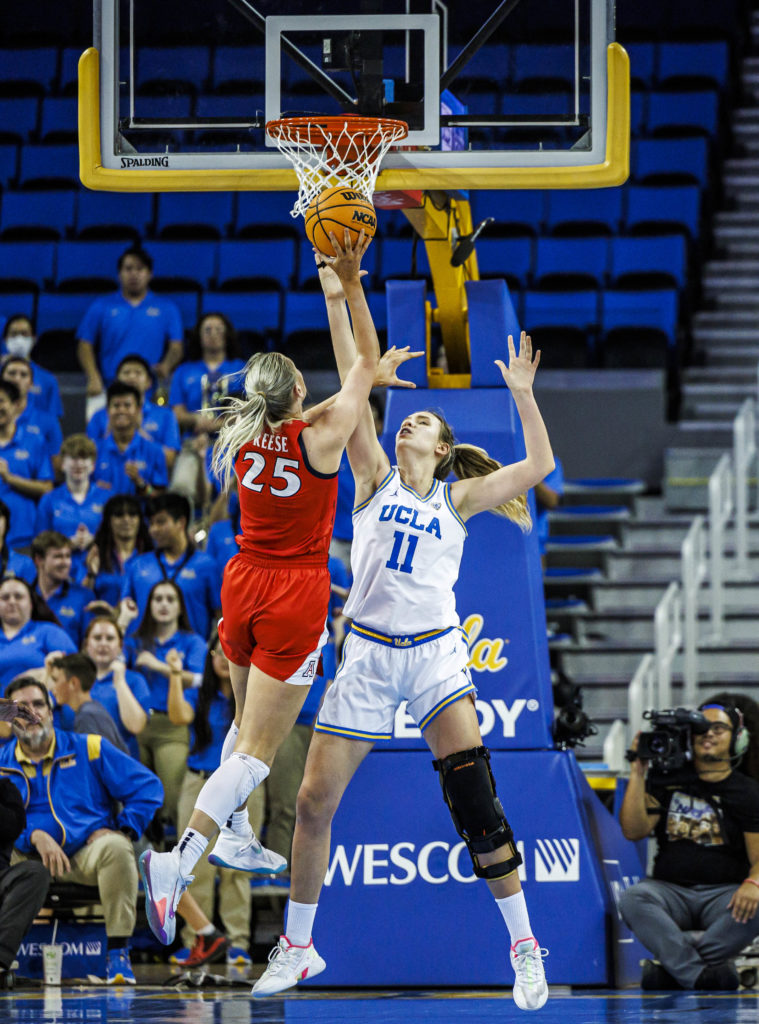 This season, redshirt sophomore forward Emily Bessoir and senior guard Camryn Brown coined themselves "brace buddies."

The two UCLA women's basketball players always reminded each other to bring along their braces to practices and games, a training precaution after their respective ACL tears.
Bessoir more recently endured her season-ending injury during the 2021-2022 preseason. After a rookie season averaging 7.5 points and 5.2 rebounds in 20.7 minutes per game, Bessoir was forced to postpone her sophomore campaign.
She returned to the court for the 2022-2023 season and immediately earned the starting nod, developing immense versatility on both ends of the court with her post defense while embracing a more significant shooting role. The tallest Bruin nearly tripled her output from beyond the arc and achieved the highest 3-point shooting clip on the team.
The Pac-12 tournament cemented the best comeback season Bessoir and the Bruins could have hoped for, backed by her first career double-double while averaging 15 points and 5.3 rebounds per conference game. The breakout performance in the postseason earned Bessoir Pac-12 All-Tournament team honors.
Bessoir culminated her season averaging 9.4 points and 5.8 rebounds in 25.1 minutes per game. Having started two games her first season, the forward started all but two contests this year.
She has since traveled to Germany to represent its national team and was seen practicing sans brace, further evidence of the post-ACL progression that Bessoir shows no indication of slowing.
Most Clutch: Reilyn Turner
Grace Whitaker, Daily Bruin senior staff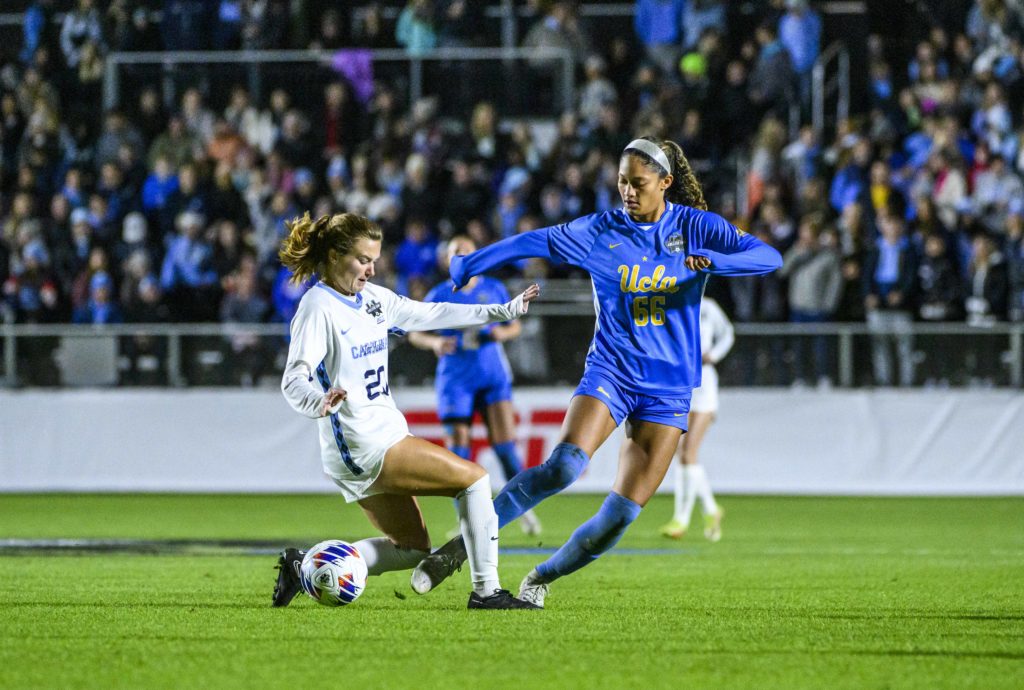 There were 17 seconds left in the national championship.
UCLA women's soccer was down one, the title on the line, when freshman midfielder Ally Lemos ran to the corner to deliver the corner kick.
The entire Bruin squad, even graduate student goalkeeper Lauren Brzykcy, crowded into the penalty box, as everyone knew this was their last shot to stay in the game.
But who was the junior forward launching herself into the air, whose head met the ball and sent it flying into the net to tie the game?
Reilyn Turner.
This picture-perfect moment was the prime example of the clutch role that Turner played for the Bruins all season long. With her performance, Turner tied with senior midfielder/forward Sunshine Fontes for leading scorer across the season with 11 goals apiece. Seven of Turner's 11 goals were game winners and the forward even collected her own hat trick this season on Oct. 2 against Oregon State.
There are not many players within UCLA that are as vital to their teams' functionality as Turner. Her consistent leadership and clutch ability spearheads the best team in the nation and her goal scoring role has come in handy many times throughout the Bruins' campaigns.
Her final goal of the 2022 season was nothing short of magical. It wouldn't be a surprise if she plays the very same role for her team next year.