'Succession' season 4 recap – episode 10: 'With Open Eyes'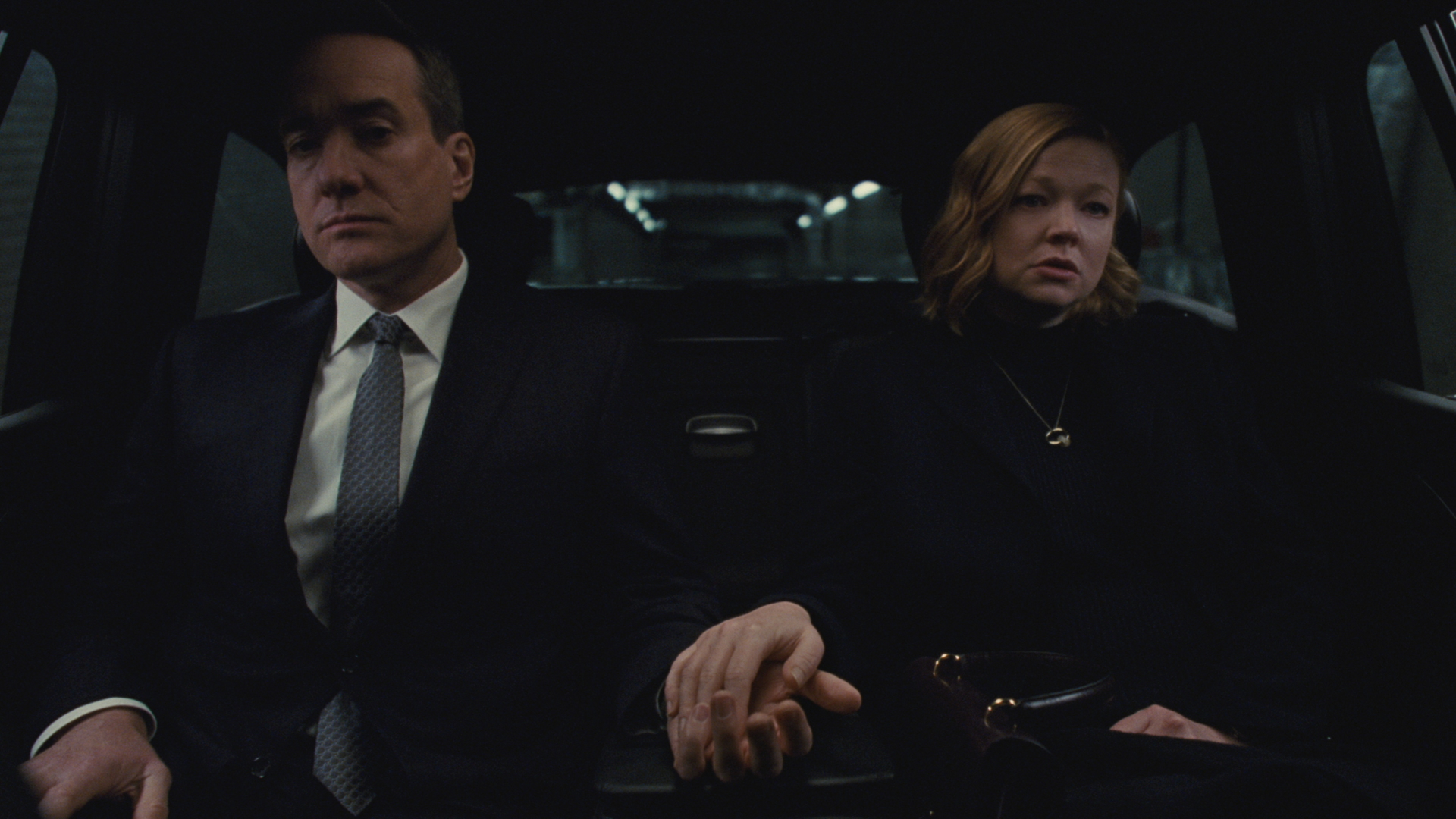 Matthew Macfadyen (left) and Sarah Snook (right) play Tom and Shiv in "Succession." The final episode of the HBO series premiered Sunday. (Courtesy of HBO)
"With Open Eyes"
Directed by Mark Mylod
HBO
May 28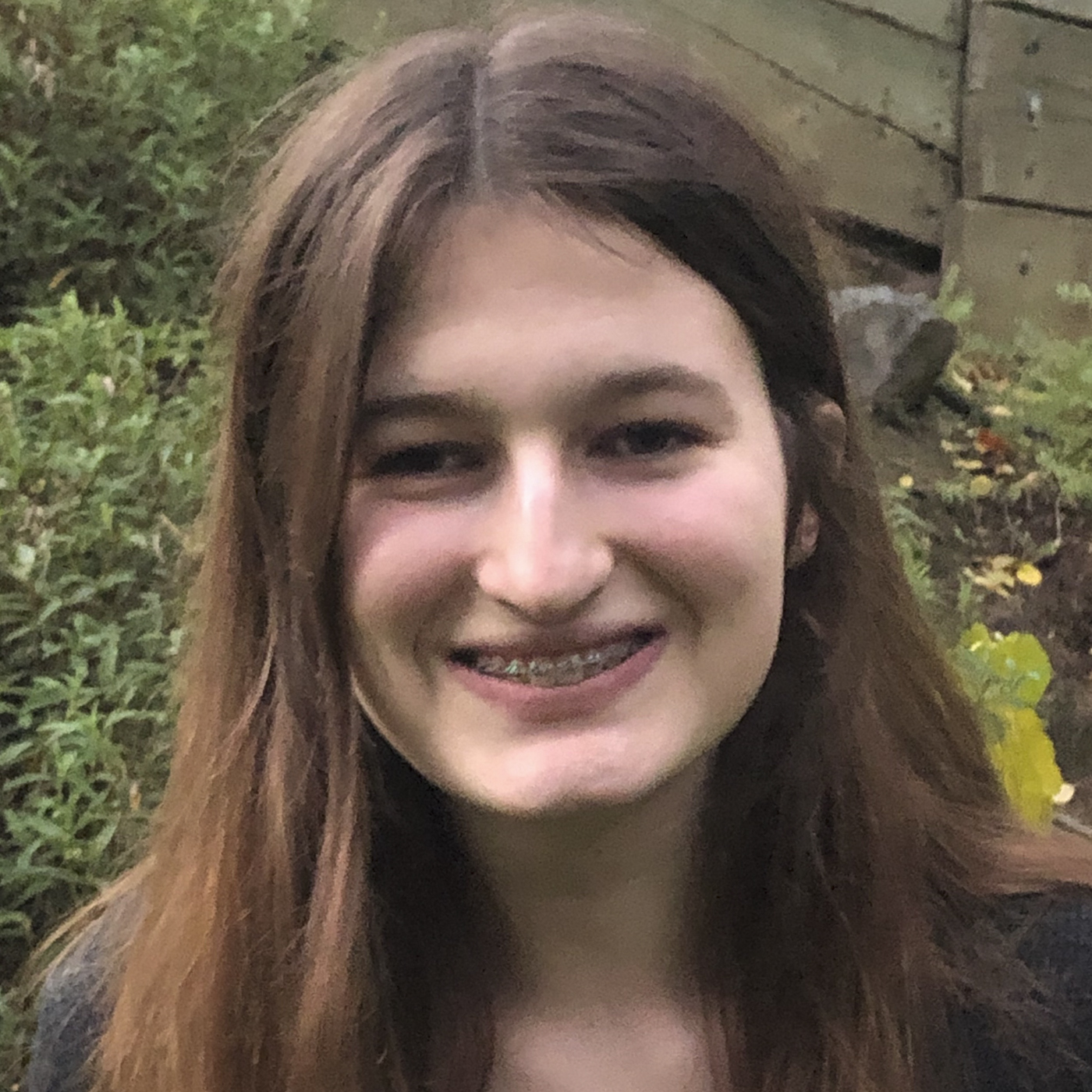 This post was updated May 29 at 9:38 p.m.
The Roys don't get a happy ending, and there are no winners in the conclusion of this Shakespearean tragedy.
Paradoxically, there is not a tidy resolution in this feature film-length series finale, in which the Roy children face off one last time on the boardroom battleground. Strutting into the office backed by the "Succession" trademark orchestral strings, a frenzied Kendall (Jeremy Strong) is flailing to secure the votes to block the impending GoJo deal, in opposition to Shiv (Sarah Snook), who is certain of victory. Off the grid, Roman (Kieran Culkin) is recovering after his emotional disintegration at the funeral – deal or no deal, that is the question.
Relaxed and smiling, Shiv outlines various voting outcomes with Matsson (Alexander Skarsgård), all of which send the deal through and result in her at the top as CEO. However, Matsson clearly lacks the same enthusiasm as he looks at a New Yorker magazine-style cartoon in front of him that depicts him as a puppet with Shiv pulling the strings. Shiv is alerted to Roman's whereabouts and jets off to Barbados to get him on her side for the sake of "unanimity," and Kendall follows close behind.
[Related: 'Succession' season 4 recap – episode 9: 'Church and State']
As the Roy children unite for a last supper, Matsson asks Tom (Matthew Macfadyen) to soft pitch himself during a night of Tom's usual uncoordinated compliments and small talk. Painting himself as a follower with a "very high tolerance for pain and physical discomfort," Tom unknowingly obtains Matsson's approval and becomes the frontrunner to replace Shiv as CEO candidate. However, an eavesdropping Greg (Nicholas Braun), armed with Google Translate, schemes to throw a wrench in those plans.
The tides have shifted back in Barbados, and a phone call from Greg to Kendall alerts Shiv to the erasure of her position, cemented by X's in the place of her name in the draft plan. Once again, all three siblings have fallen into formation, intending to retaliate and block the deal but unable to see eye to eye on their "own version of the future" – their choice of king. They talk in circles, with Kendall recalling how he was promised CEO at 7 years old, while Roman counters with his dad's most recent offer to him and Shiv mentions she was also the chosen one at one point. Considering that Shiv sided with Matsson and Roman blundered his funeral speech, Kendall argues he is the only conceivable option.
Joking about killing their brother, Roman and Shiv uneasily reach an agreement to "anoint" Kendall. In the kitchen, the three laugh in camaraderie, the happiest they have ever appeared on screen, as they mock their mother and make a repulsive concoction for Kendall to drink. The next morning, they return to New York to participate in "stickering perambulating circuits" to divide their father's belongings at Connor's (Alan Ruck) request, where they are shown an old video of their father. Witnessing this glimpse of his contentedness in the final weeks of his life, the siblings hold onto each other with tears in their eyes.
Reminiscent of the vote in season one's "Which Side Are You On?" entering the show's final 30 minutes, the Roy children prepare to cast their vote and close the novel of their fates. Kendall hesitantly lowers himself onto his father's throne, and his troubled siblings look on. Their discomfort is an omen of what is to come. Roman starts to crack first, asking to instead call into the meeting, and Kendall forcefully hugs him in a painful show of power and comfort that bursts Roman's stitches, leaving Roman to side with him in the vote. Shiv is the one who halts Kendall's ascent to victory once and for all the moment before her tie-breaking vote.
[Related: Sundance 2023: Alumni look toward global release of 'Run Rabbit Run' after festival jump-start]
The board looks on as the siblings implode in a clear glass room next to the decision room, their predestined demise a spectacle for all to see. Kendall pleads with Shiv to stay on his side, claiming that his life is over without the position, given that he has spent the entirety of his existence as "a cog built to fit only one machine." Shiv plays the last card she has in the deck, telling Kendall, "You can't because you killed someone." Shattering the last fragile piece of trust between them, Kendall lies and says his confession about the waiter was a falsehood, nothing more than a play.
Roman retaliates with a reprehensible injury, telling Kendall that he is not continuing the Roy bloodline because his kids are not "real," to which Kendall physically assaults him in response. He becomes the version of his father he was always defending his siblings against, his final semblance of humanity gone, and the war for the crown is lost. The two brothers sit together in the empty aftermath as Shiv casts the final vote, and Roman states the tragic truth: They are all "bullshit" nobodies, just as their father built them to be.
Shiv delivers the killing blow, voting yes and pushing the deal through – the CEO is Tom, and he takes Greg with him. With a signature on the dotted line, Matsson wins, and Waystar Royco is no more.
Parting ways, the three siblings have nothing keeping them together: their father is gone, their company is gone and so is their relationship. Drinking a martini alone in a bar, Roman wears a small, relieved smile – the weight of a future he never wanted is lifted. In silence, Shiv reluctantly rests her hand on Tom's, minimized to the despondent wife of a CEO, the living reflection of her mother. As a violent rendition of the theme crescendos for the ultimate end, Kendall strolls through Battery Park to the edge of the churning waves, his father's bodyguard following him. Sitting in solitary silence, he relives the defining failure of his life, left without love, humanity or purpose.
"Succession" does not refer to the crown but rather a cyclical sequence of events – Kendall ends the show as he started, alone.