'Succession' season 4 recap – episode 9: 'Church and State'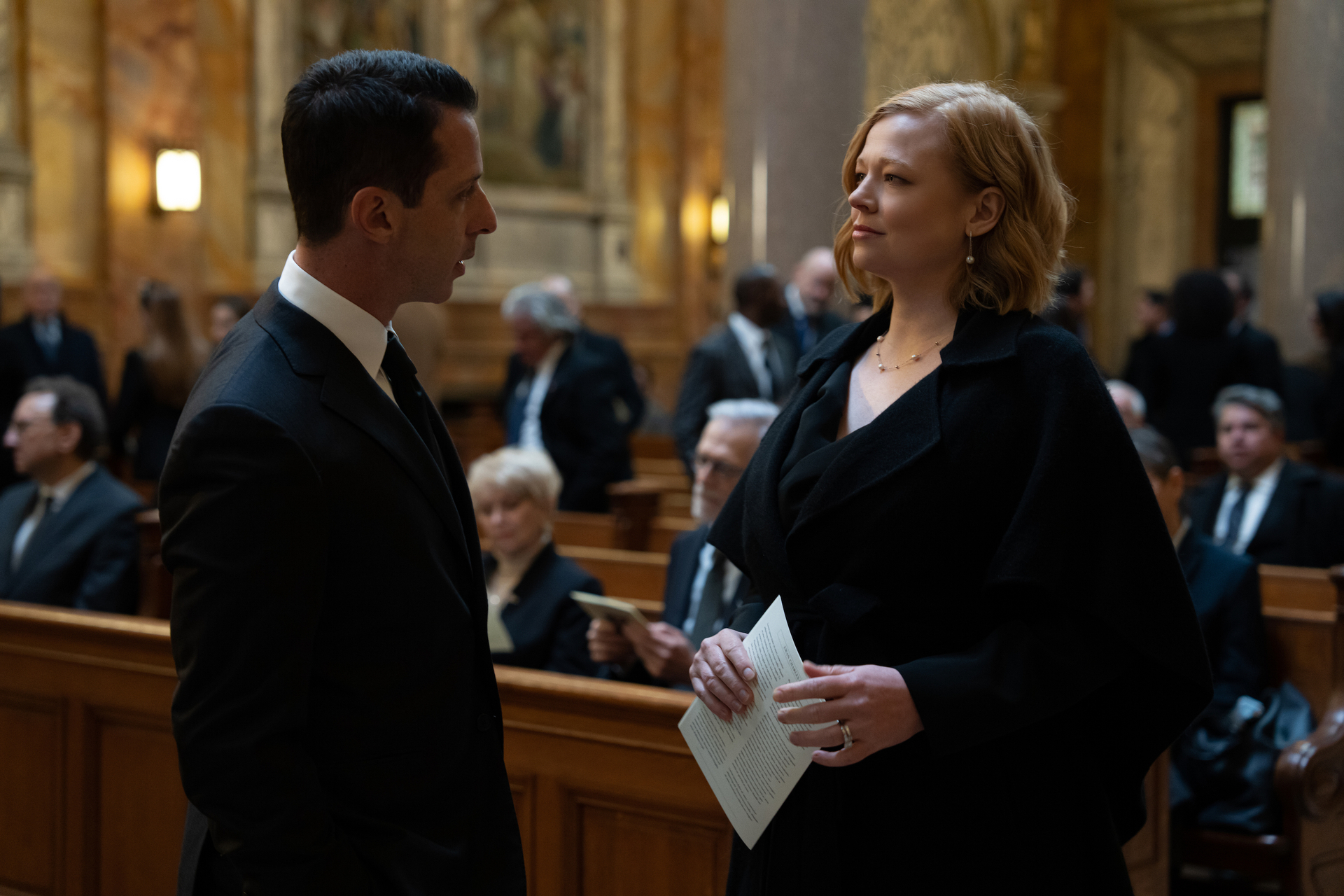 Jeremy Strong (left) and Sarah Snook (right) play Kendall and Shiv in "Succession." The penultimate episode of the HBO series' fourth and final season premiered Sunday. (Courtesy of Macall Polay/HBO)
"Church and State"
Directed by Mark Mylod 
HBO
May 21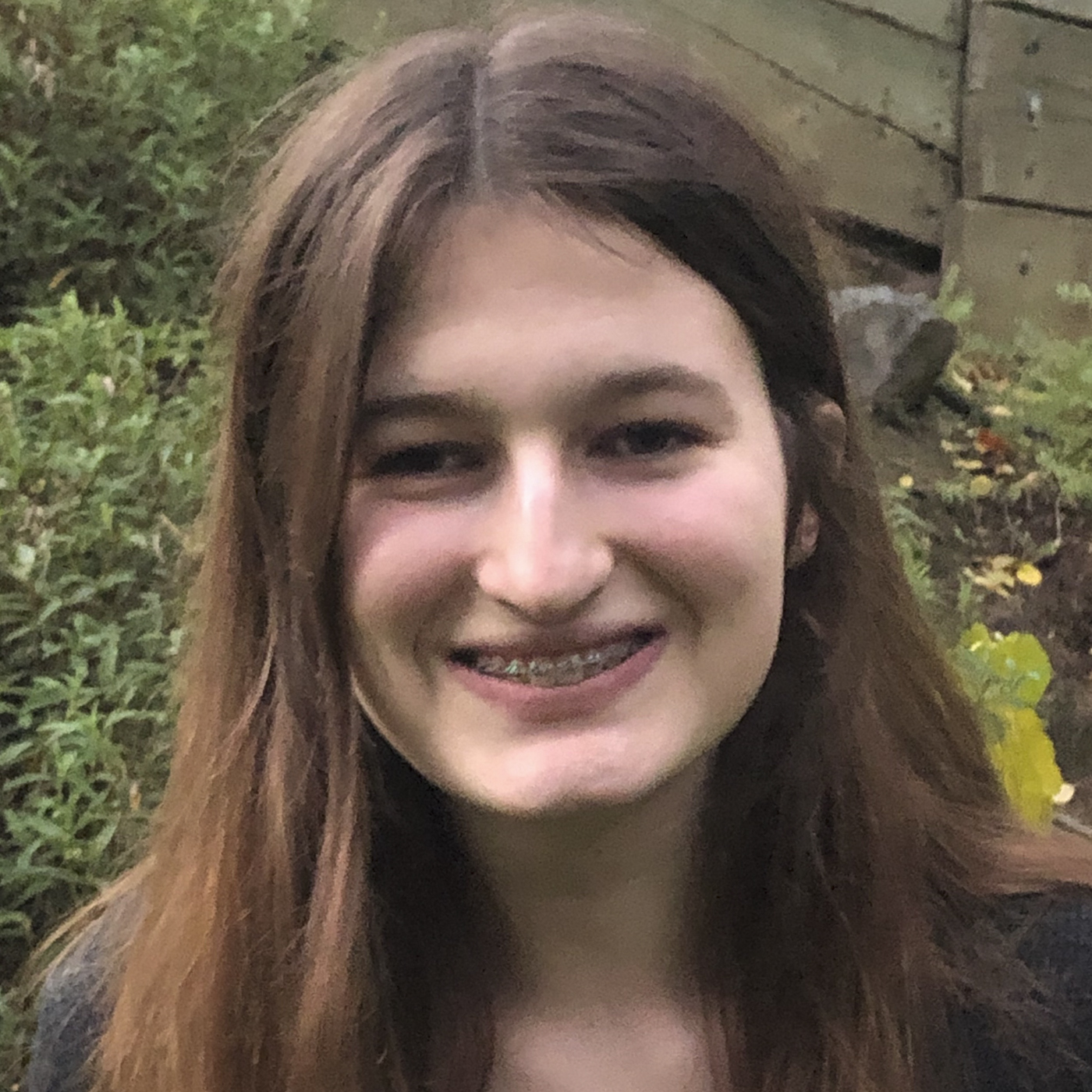 This post was updated May 23 at 9:26 p.m.
Funerals don't bury memories, and even in death, the Roy children remain spectators to their father's life.
The penultimate episode finds every pivotal actor in "Succession" gathered to begrudgingly eulogize Logan Roy (Brian Cox), with director Mark Mylod's lens weaving a symphony of striking performances. Coming off his perceived election victory, Roman (Kieran Culkin) is ready to put on a show, while Kendall (Jeremy Strong) continues to alienate those closest to him, and Shiv (Sarah Snook) grapples to regain position. In "Church and State," little separates grief and political maneuvering, and the dramatic collision of the two is reflected in fireworks of political unrest.
Smiling maniacally at the ATN broadcast, Roman begins the episode as an ego-inflated caricature, thumbing through pink note cards as he rehearses his big speech for the funeral that paints Logan as a great man. He feels as though he has finally won and gazes into the mirror, reaffirming he is, in fact, "the man" and the perfect successor.
Meanwhile, after speaking to Roman, Kendall receives a call from his ex-wife Rava (Natalie Gold), who plans to leave the city with their kids instead of attending the funeral because of post-election turmoil safety concerns. Following Kendall's empty but alarming threat to lie under her car to keep her from leaving, the siblings reconvene in Shiv's car to maneuver through the chaos of protest-induced traffic to the funeral. Shiv finally admits she is pregnant and is met with Roman's typical incest-alluding jabs.
Approaching the funeral, Kendall tells his assistant Jess (Juliana Canfield) he wants to schedule a meeting with family lawyers to advance a play for full custody, then inadvertently pressures her into admitting her planned resignation. Kendall lashes out and successfully sours their working relationship, further distancing himself from yet another person he was closest to.
At the funeral, even the church is not exempt from strategic schemes, as Roman wrangles board members with presidential candidate Jeryd Mencken (Justin Kirk) and Lukas Matsson (Alexander Skarsgård) in attendance. To the siblings' discontent, their mother, Lady Caroline Collingwood (Harriet Walter), makes an appearance, and she immediately detects Shiv's pregnancy, unable to hide her shock. Caroline also maneuvers herself, Sally-Anne (Nicole Ansari-Cox), Marcia (Hiam Abbass) and Kerry (Zoe Winters) into the front row as Logan's four previous lovers put him to rest. Capturing the moment, Caroline comments, "God, Logan would hate this."
With the march of the coffin complete, Logan's brother Ewan (James Cromwell) steamrolls his way to the opening speech, upending Roman's choreographed performance. Ewan details their harrowing journey to the United States in the hull of a ship during World War II and reveals a missing puzzle piece in his brother's epic: Logan condemns himself as the cause of his sister Rose's death from polio. Overwhelmingly characterizing Logan as immoral, Ewan concludes the speech stating that "he has wrought the most terrible things," with Roman staring on in shock as Kendall tells him to share "the other side."
Roman stands to deliver his speech, mumbling into the microphone and stunned by the silent grandeur of the moment and his own grief. With shaky, squeaky words, he barely gets out a coherent sentence as he stares at the coffin in front of him, visibly confronted by his sorrow. In an agonizing portrayal, Culkin's panicked, breathless inhales morph into childlike whimpers as he queries in the direction of the coffin, "Is he in there? Can we get him out?" Consoling his brother, Kendall steps in to take his place.
Putting aside Roman's notes, Kendall delivers a eulogy that acknowledges his father was a "brute" and that his vital force "could hurt and it did," but his force is what built the empire that exists today. Receiving the only applause of the day, Kendall returns to his seat as the camera captures Ewan looking on at the living realization of Logan's memory. Passing the mic to Shiv, she reconciles with the difficult truth that, "he couldn't fit a whole woman in his head" and says farewell to her "dear world of a father."
There is a moment of levity as they behold the grand monstrosity of Logan's tomb as Shiv jests, "Was he in a bidding war with Stalin and Liberace?" Roman stands on the outside, peering in as his other siblings enter the tomb and look at the slots next to their father. Connor and Shiv remark they want a chance to finally get to know their father, while Kendall and Roman say they could barely withstand his presence alive, much less for eternity.
Business and politics retake the forefront with the evening festivities. Amid Kendall circling Mencken about the deal, he realizes the candidate will easily renege on his promise to stall the GoJo deal. Additionally, to thwart her brothers' agenda, Shiv has swooped in with another option: the deal goes through with an American CEO. Although, in her eyes, she is a clear choice, Matsson may have someone else in mind.
Facing his younger brother, a living embodiment of his father, a compassionless Kendall tells Roman that he "fucked" the deal with the Mencken call and that they will need to fight Shiv for the throne. Responding in masochistic fashion, Roman antagonizes protestors by cursing at them and walking directly against the crowd until people begin to punch and trample him, signifying that his only coping mechanism is physical pain. His father may be gone, but his scars remain.
Whatever form it takes, the series finale will realize the ultimate successor to Logan and the tragic fulfillment of his memory.