Sundance 2023: Alumni look toward global release of 'Run Rabbit Run' after festival jump-start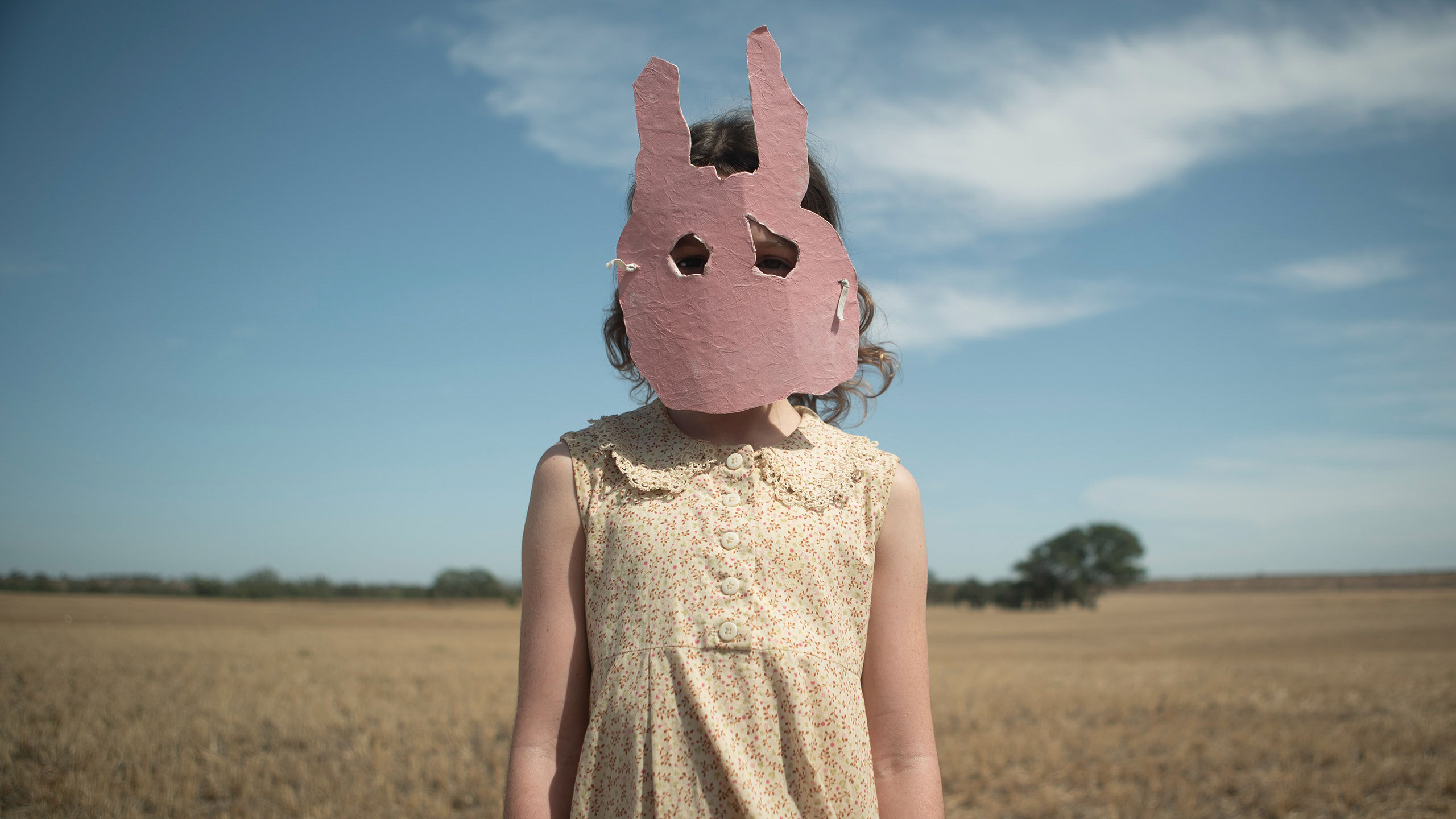 A child stands with a rabbit mask. Executive produced by three alumni, "Run Rabbit Run" will premiere at the 2023 Sundance Film Festival in the Midnight category. (Courtesy of "Run Rabbit Run")
This post was updated Jan. 18 at 9:11 p.m.
"Run Rabbit Run" is haring toward its Sundance premiere, and it does not plan on stopping there.
Directed by Daina Reid, the psychological thriller follows a fertility doctor who must confront her dark past when her daughter begins to act out alongside the arrival of a mysterious rabbit. The feature was executive produced by XYZ Films, a company co-founded by alumni Nick Spicer, Aram Tertzakian and Nate Bolotin. The team was first introduced to the script at the 2020 Sundance Film Festival, after which they committed to financing and distributing the project, Bolotin said.
"We just saw … a really great opportunity to propel an exciting, visionary talent on both the directing side and the producing side," Bolotin said
With a company-wide mission of empowering emerging filmmakers from across the globe, XYZ Films was proud to support the Australian talent behind this project, Tertzakian said. The executive producers had previously seen Reid's existing directing work, such as the television series "The Handmaid's Tale," and were thus eager to invest in her first feature film, Bolotin added. Her energetic approach to narrative features, he said, matched perfectly with the company's focus on bold genre films.
In alignment with the team's passion for thriller and horror cinema, the film will be having its world premiere in Sundance's Midnight category on Thursday. Because of its eerie and thought-provoking nature, Bolotin said he believes the feature will thrive through that particular lens because of its ability to captivate broader audiences in theatrical environments.
"If you really want to look at human nature and the essence of good and evil, … a horror film is oftentimes the best way to do it," Spicer said. "A filmmaker can make a statement about something that doesn't necessarily feel like a statement, and 'Run Rabbit Run' does that. Daina did that and accomplished it really elegantly."
[Related: Forging Fear: Slasher films provide sordid expression of cultural cynicism, societal fears]
Another element of the film the team is enthusiastic for viewers to witness at Sundance is the work of lead actress Sarah Snook, Bolotin said. While having already observed her talent on the show "Succession," he said her performance is singular and the driving force of the feature. Tertzakian added that he believes the premiere will serve as a strong platform to showcase her capabilities within film specifically.
"From an audience perspective, they might know Sarah Snook, … but it's our belief that after this movie it will empower her to have a stronger foothold and following in this particular space," Bolotin said.
Despite XYZ Films' series of festival premieres since the company's formation in 2008, Spicer said they have still encountered nerves while preparing to enter the event this year, primarily due to the surprise factor of audience reactions. However, he said he is excited to celebrate the film alongside its team. Bolotin added that he felt relieved to be returning to Sundance with a movie they had discovered at the festival years prior.
Following the premiere, the intent of XYZ Films is to secure as much distribution as possible for the project across the globe, Bolotin said. The company holds trust that this can ensue later in the year, he said, because of its sizable potential for commercialization and audience appeal. Spicer said he believes interest will build immediately after Sundance, which will then be used to develop the brand of the film.
"We're confident that audiences are going to like it," Spicer said. "It gives us a chance to establish a real sense of what this movie is … and start developing some anticipation with the audience."
[Related: Alum's horror film 'Initiation' defies gender stereotypes, explores social issues]
Beyond its passion for "Run Rabbit Run" and the two other films the company will showcase at the festival, Spicer said he also hopes to use the premiere as an opportunity to build upon the studio's slate in the coming year. He said they aim to progress with strong content throughout each of their divisions, which range from movie production to talent management. Despite the turmoil in the industry, XYZ Films is devoted to identifying compelling projects that audiences aspire to see, he said.
"For us, it's an opportunity to … try to find the next 'Run Rabbit Run,' if you will," Tertzakian said. "(We're) trying to find interesting filmmakers, interesting voices from all over the world and put ourselves in a position to be at Sundance next year with a movie just as special, if we are so lucky to have that opportunity."