'The White Lotus' season 2 recap – episode 3: 'Bull Elephants'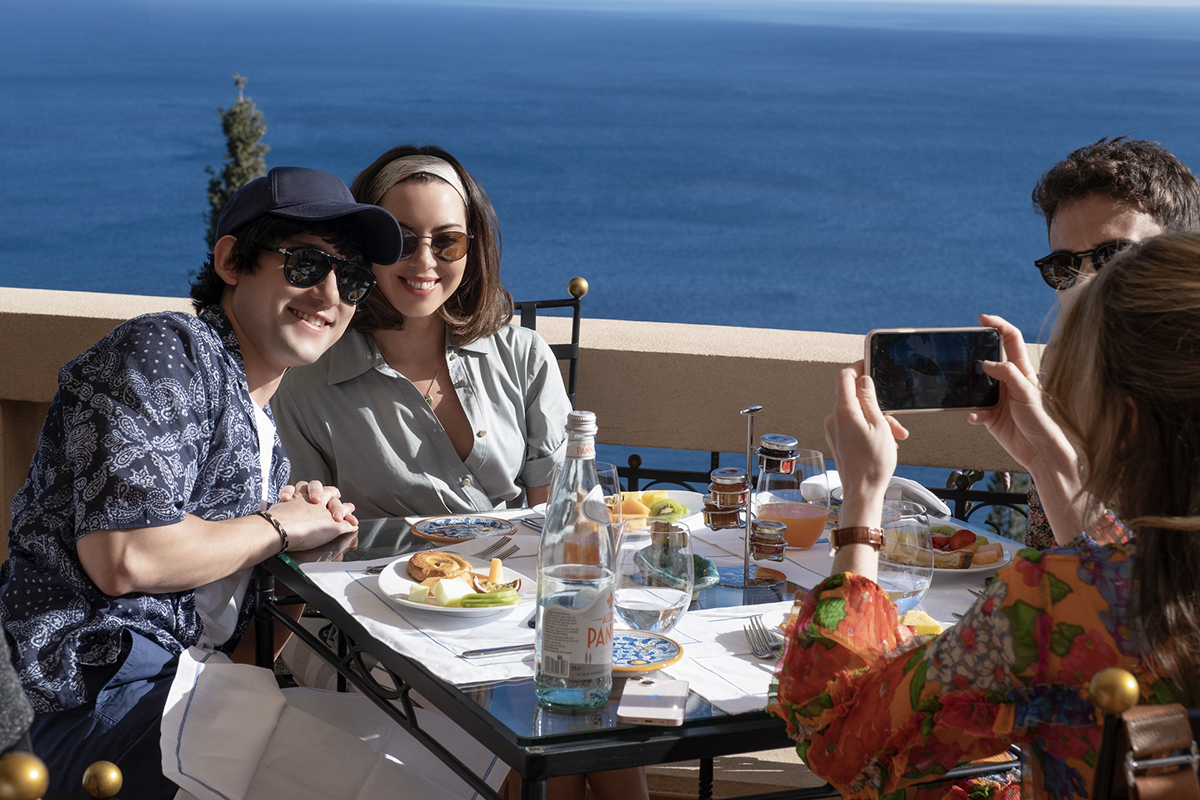 Will Sharpe (left) and Aubrey Plaza (right) play Ethan and Harper Spiller. The third episode of "The White Lotus" premiered on Nov. 13. (Courtesy of Fabio Lovino/HBO)
"Bull Elephants"
Created by Mike White 
HBO
Nov. 13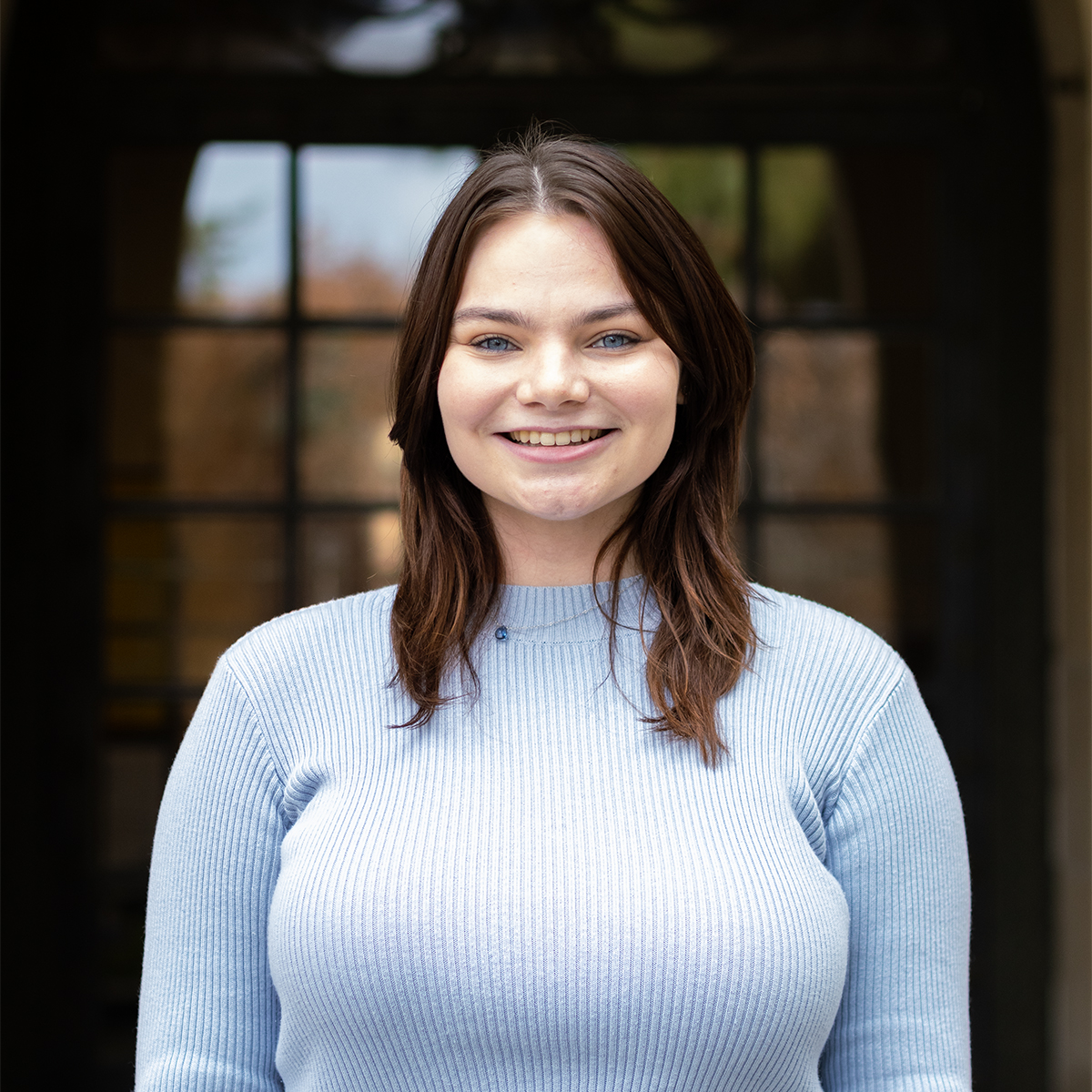 This post was updated Nov. 15 at 8:25 p.m.
Vacation is the time to indulge.
The third episode of "The White Lotus" is digging its heels deeper into the dangerous temptations of Sicily. As certain guests start pairing together while others break off, underlying issues are bubbling at the ocean's surface. Taking advantage of all the island has to offer, characters are challenging what they can get away with based on preexisting class and gender structures.
Viewers get a glimpse of Valentina's (Sabrina Impacciatore) daily routine outside the hotel, as the episode opens with her walking through the town for a coffee. She snaps at a male customer, angrily disclosing that everyday men hit on her and stare at her impolitely in the shop when all she wants is to just enjoy her coffee in peace.
[Related: 'The White Lotus' season 2 recap – episode 1: 'Ciao']
Back at the White Lotus, Harper Spiller (Aubrey Plaza) is unsuccessful at seducing her husband Ethan (Will Sharpe) after his morning run, but she tells him that she will be more outgoing when they're around Cameron (Theo James) and Daphne Sullivan (Meghann Fahy). They later meet up with the couple at breakfast, where Harper amuses in her attempt to be pleasant.
Meanwhile, Dominic Di Grasso (Michael Imperioli) rushes Lucia (Simona Tabasco) and Mia (Beatrice Grannò) out the door after paying them for the night before, but not before his father Bert (F. Murray Abraham) catches them in the hall. Bert mentions to Dominic at breakfast that he saw the prostitutes; however, Dominic asks Bert not to say anything to his son Albie (Adam DiMarco).
Albie finds Portia (Haley Lu Richardson) at breakfast, and they discuss how he could be more aggressive in pursuing her after they parted ways the night before. Bert and Dominic soon join them, and Albie insists Portia travel with them on their excursion to all of "The Godfather" trilogy's filming locations after Bert invites her.
Still at their table, Harper is tickled to see Cameron and Daphne disagree about how they want to spend the day, but receives her karmic payback when Daphne suggests they go to the city of Noto together. Cameron is overjoyed over having a free day with Ethan, which is made more evident when they send their wives off in the car and Cameron takes notice of Lucia and Mia walking in.
Though the other guests are enjoying themselves, Tanya McQuoid-Hunt (Jennifer Coolidge) is in distress over her husband leaving to go back home for work. At breakfast, Tanya tells Greg (Jon Gries) that she feels as though he is always annoyed with her. He says that is not the case, as she helped prolong his life – a reference to his failing health from the first season – but Tanya admits that she thinks he does not want to spend his remaining years with her.
While at Castello degli Schiavi, Albie debates with Bert and Dominic about how they glorify movies such as "The Godfather" because they are nostalgic for the male fantasy they represent. When Greg leaves for the airport, Tanya calls Portia, summoning her back to the hotel. Tanya has hired a fortune teller to ask if her marriage to Greg will last, but is upset when the psychic tells her Greg is in love with somebody else.
Much to Harper's dismay, Daphne reveals while in Noto that she rented the palazzo for the night as part of a game she and her husband play to "keep things interesting." After Cameron strokes Ethan's ego in a ploy for him to invest in Ethan's company, Daphne calls Cameron to tell him she is staying the night in Noto. He claims Daphne is punishing him for not originally wanting to go with her and is now retaliating by partying with Ethan.
[Related: 'The White Lotus' season 2 recap – episode 2: 'Italian Dream']
Sitting outside with Harper, Daphne discusses her views on men and women, stating that she feels sorry for men because they think what they are doing in the world is important. The irony of this statement is not lost when right after, audiences see Cameron and Ethan play a dramatic game of chicken on Jet Skis. Meanwhile, Dominic tries to convince Albie that he is a feminist, but Albie says his father has to change in order to become the man his wife wants him to be after cheating on her.
Later at dinner, Dominic tells Lucia and Mia he cannot continue seeing them, but Cameron invites the women over to his table after he monologues to Ethan that everyone cheats, based on the archaic idea that aristocrats created monogamy for control. In Noto, Harper admits that she knows Cameron cheats on her, but does whatever she wants in order to not resent him. The whole sequence illustrates how uncomfortable Ethan is with the ordeal as he watches Cameron cheat on his wife with Lucia.
After a major cliffhanger, the events of the next episode should be more than telling.
Jones is the 2022-2023 Arts editor. She was previously an Arts staff writer from 2021-2022. She is a fourth-year psychology student from Las Vegas.
Jones is the 2022-2023 Arts editor. She was previously an Arts staff writer from 2021-2022. She is a fourth-year psychology student from Las Vegas.