'The White Lotus' season 2 recap – episode 1: 'Ciao'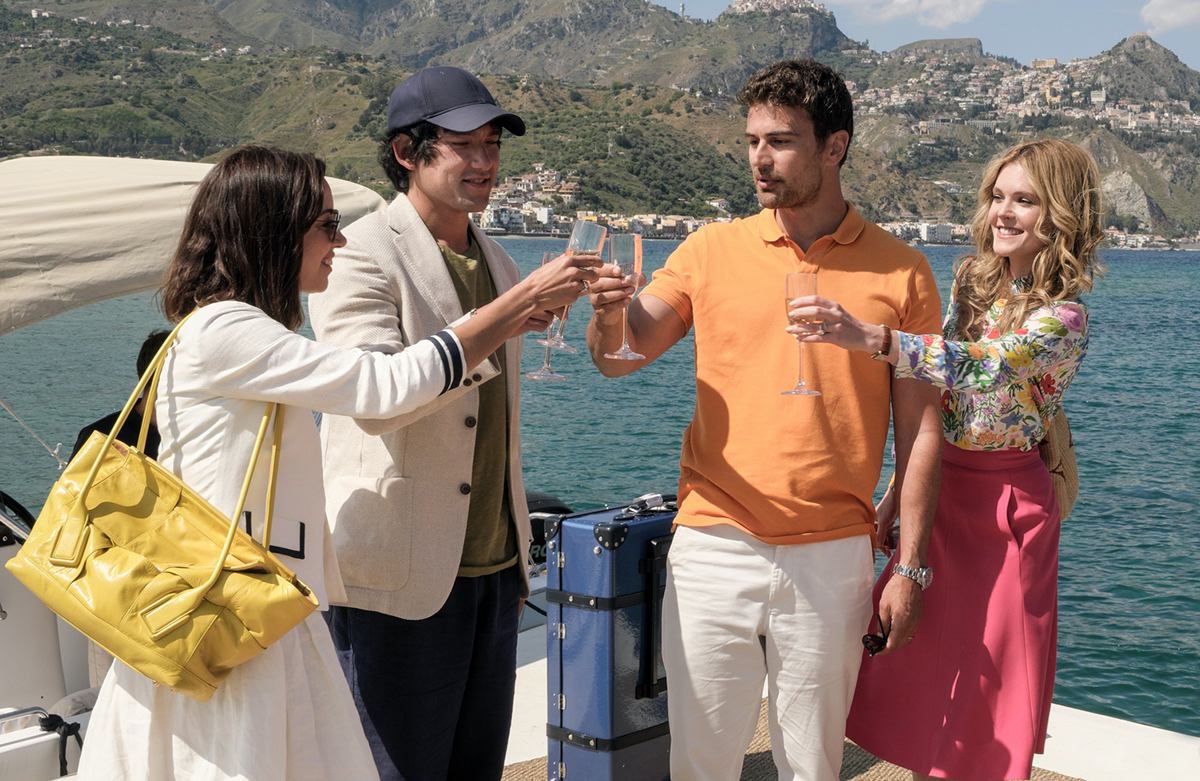 (From left to right) Aubrey Plaza, Will Sharpe, Theo James and Meghann Fahy join the cast of "The White Lotus." The second season of the HBO show premiered Oct. 30. (Courtesy of HBO)
"Ciao"
Created by Mike White 
HBO
Oct. 30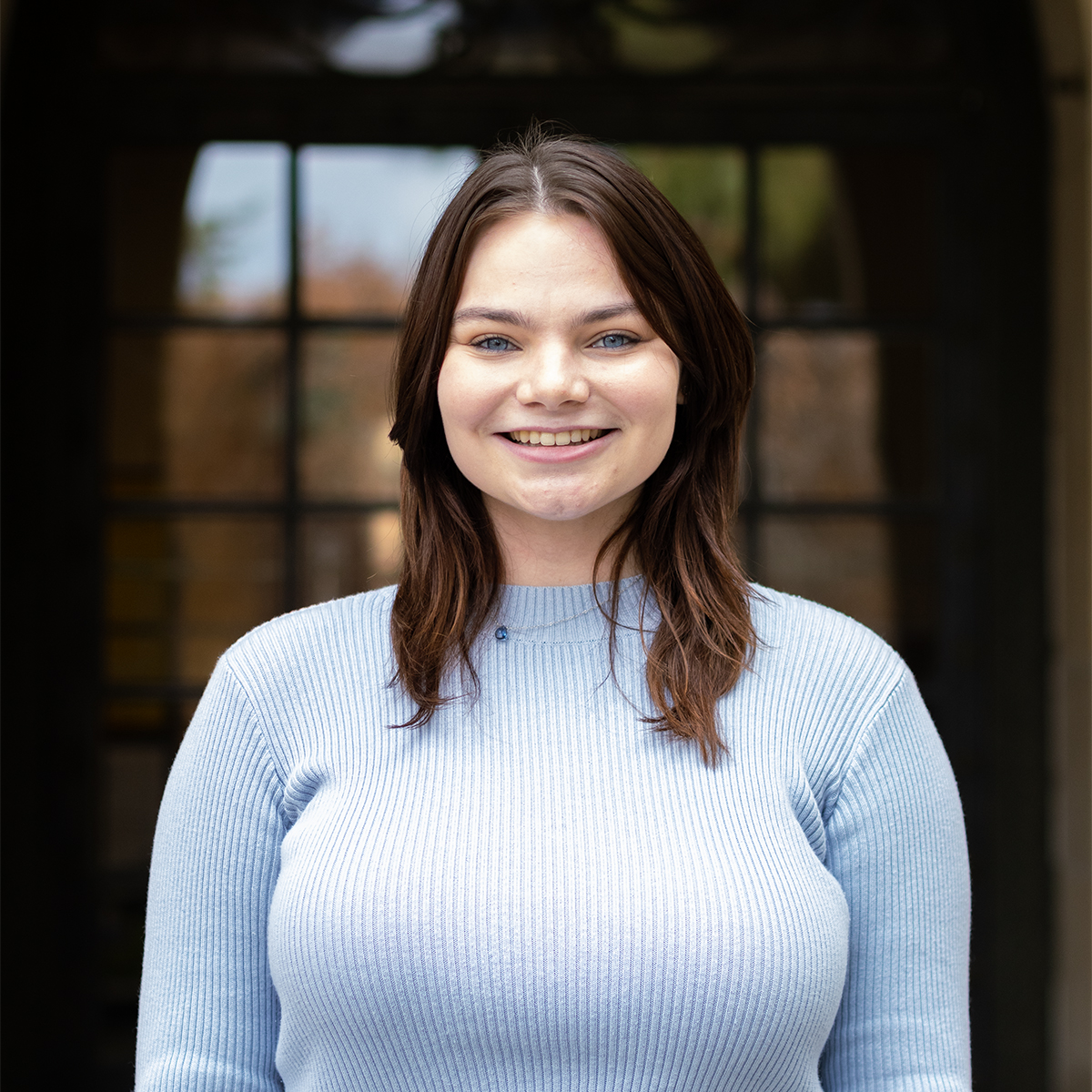 This post was updated Nov. 1 at 8:59 p.m.
The White Lotus is welcoming guests back to paradise.
The second season of HBO's "The White Lotus" finds a new vacation spot in the titular hotel chain's Sicily location. Much like the first installment, a new group of guests is bringing their own set of baggage. In Sunday's season premiere, fresh discussions surrounding power and class are cleverly stressed in the guests' and hotel management's impending problems.
In the episode's opening sequence, a vacationer on the beach strikes up a conversation about how amazing the hotel is with a couple beside them. Teasingly, she tells them, "You're going to die. They're going to have to drag you out of here," which seems to be the case when she then takes a swim and sees what is presumably the foot of a corpse pop up in front of her. According to the hotel management, one of the guests has drowned, but more bodies have been found as the police lift a body bag away from the beach.
[Related: 'Succession' season 3 recap – episode 1: 'Secession']
Viewers meet the possible victims when the scene cuts to a week earlier with the guests' arrival to Sicily by boat. Scrambling for the spitting image of hospitality, the exacting Valentina (Sabrina Impacciatore) and her staff wave to the visiting islanders from the shore, a scene reminiscent of the series' pilot episode. Each of the parties' interactions with Valentina gives a sense of how well they will get on at the hotel – which is rough, to say the least.
While the three men of the Di Grasso family are in Italy to visit their family's village of Testa dell'Acqua, Tanya McQuoid-Hunt (Jennifer Coolidge) is reuniting with her husband Greg (Jon Gries), whom she met in the series' first season. She angers Greg, though, when she brings her assistant Portia (Haley Lu Richardson) with her on their vacation. But instead of having her leave per Greg's wishes, Tanya tells Portia to lay low in her hotel room in case Tanya needs her.
The awkward tension carries over in the Spiller and Sullivan spouses checking out their connecting rooms. Based on Harper Spiller's (Aubrey Plaza) conversations with her husband Ethan (Will Sharpe) about the Sullivans' apathy for current events and their oddly happy disposition, she is not too thrilled that Ethan's college roommate Cameron (Theo James) and his wife Daphne (Meghann Fahy) invited them on this trip. Harper grows even more suspicious of Cameron when he changes into a swimsuit in the bathroom while she is in there.
Two prostitutes hired by one of the guests, Mia (Beatrice Grannò) and Lucia (Simona Tabasco), sneak past the front desk, but Valentina stops them before they get any further, stating she knows why they are there. "Not in my hotel," Valentina says, before Lucia insults her as she and Mia are escorted off the premise.
Meanwhile, Dominic Di Grasso (Michael Imperioli) calls the mother of his children, who is more than upset that she has to listen to him when she and her daughter refused to go on the family vacation. The phone call escalates when she screams profanities at Dominic, hinting that he has done something unspeakable to break up his family.
While crying over the fact that she cannot enjoy Sicily because of her boss' demands, Portia is comforted by Albie Di Grasso (Adam DiMarco) at the poolside, and the two talk about their different backgrounds and how they can afford to be on this vacation. Their moment is ruined, though, when they have to help Albie's flirty grandfather Bert (F. Murray Abraham) up after he falls to the ground and hits his head.
Later, the guests come together for dinner at their respective tables, where Portia continues to hide from Tanya and Greg. The Spillers and Sullivans remain awkward around each other, while the Di Grassos talk about their age and sexuality. "The women I desire remain young. You can relate to that," Bert tells his son, Dominic. Right on cue, all the male guests take notice when Mia and Lucia walk in, recognizing that they are prostitutes.
[Related: 'Gossip Girl' season 1 recap – episode 1: 'Just Another Girl on the MTA']
Though previously alluding to being heartbroken and unable to work, Mia is charmed by the lounge pianist during his set. However, she is offended when he asks for her rate after she thinks they bonded over their shared dreams of being musicians and throws a drink in his face. Meanwhile, viewers discover that Lucia was hired by Dominic, who admits to "going through a lot in my life right now." The two proceed to spend the night together.
The returning episode of "The White Lotus" captures the charm of its first installment without feeling redundant. Breathtaking views of the Mediterranean coastline, nuanced intellectual discourse on new money versus old money, and highlighted disparities in career tracks have laid solid dramatic ground for viewers to tune in for a second season.
Now it is time for audiences to kick back and relax as they watch another tropical murder mystery unfold in front of them.
Jones is the 2022-2023 Arts editor. She was previously an Arts staff writer from 2021-2022. She is a fourth-year psychology student from Las Vegas.
Jones is the 2022-2023 Arts editor. She was previously an Arts staff writer from 2021-2022. She is a fourth-year psychology student from Las Vegas.