Second Take: Demand for constant reinvention from female artists creates double standard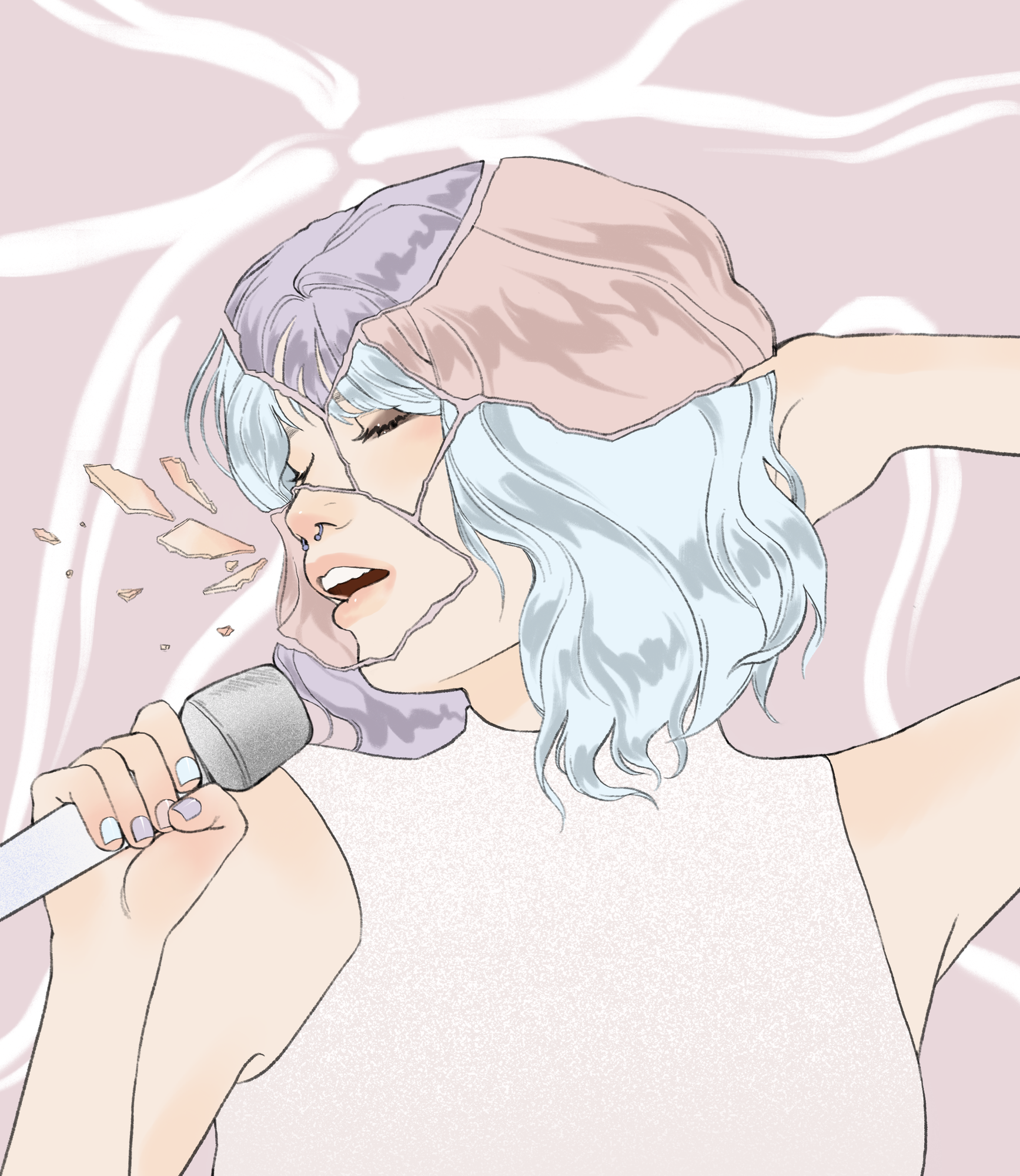 (Ayumi Bergan/Daily Bruin)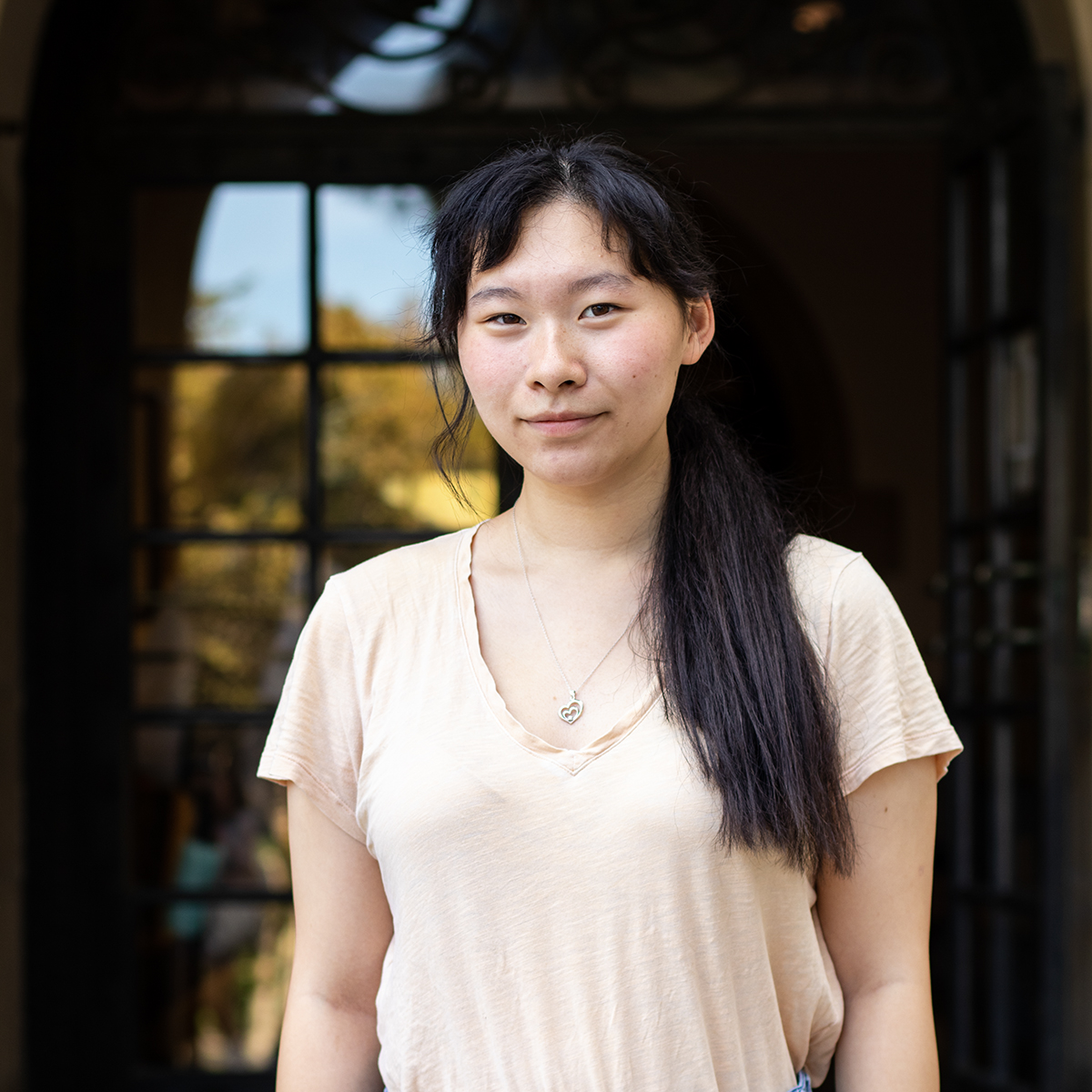 Female artists are too often tied down by invisible strings in the music industry.
Released Oct. 21, Taylor Swift's newest album, "Midnights," is a nostalgic reflection on some of the most memorable moments from her life. As Swift spent the last two years rerecording her old work, it is unsurprising that the pop star's 10th studio album is unmistakably reminiscent of her past eras – which flaunt a deliberately and carefully crafted unique sound and style based on each of her respective albums.
Swift, who was in her mid-teenage years when she released her self-titled debut album, kicked off her career as a country artist. In her early years, she released "Fearless," an idealistic album filled with childhood innocence that built and cemented her superstar status. Swift's third album, "Speak Now," embraced a whimsical and magical fairy-tale scene. Following this, "Red" and "1989" marked the artist's full transition into pop music, with the former chronicling an autumn full of heartbreak and titular scarlet colors and the latter written while she was figuring out adult life in New York City.
Her most recognized shift arrived with her next album, "reputation," in which Swift dropped her formerly well-preserved image as America's sweetheart and took on an edgier, fiercer one. Clothed in black, she addressed rumors and combated a narrative of her as a liar and "snake." Then, in a smooth transformation, the pop star's next album, "Lover," welcomed a period of dreamy and bright pastel visuals. Recently, Swift's sister indie folk albums "folklore" and "evermore" were released, both evoking woodsy imagery. From her seemingly effortless pivots from aesthetic to aesthetic, Swift has proven that she is beyond versatile.
[Related: Winner Takes All: Finding 'the 1' best, most influential Taylor Swift album]
But as listeners have grown to count on this constant reinvention from her, internalized misogyny in the industry thinly disguises how male artists are not expected to do the same.
In her documentary "Miss Americana," Swift acknowledges the necessity of reinvention to maintain relevance among fans. After all, in a society that holds a ticking clock over female artists' heads, it is essential for them to continuously change their acts to stay in the industry. A switch in aesthetic – and even having one at all – is sadly taken for granted during the release of a female artist's new album. However, this switch should serve as an accessory – a creative means or outlet for the celebrity to embellish their already established artistic image – not a reason to keep the masses interested in these artists.
For so many women like Swift in the music industry, this is a never-ending story. The origin of the concept of reinvention can be traced back to '80s pop titans such as Madonna, but its influence is as relevant as ever. When Billie Eilish showed off a completely new appearance without warning on the cover of British Vogue in 2021, Eilish's supporters were stunned. Accompanying the switch from oversized shirts and baggy pants to a more revealing, Hollywood-inspired look was a shift in Eilish's musical style to further embrace her femininity in her sophomore album, "Happier Than Ever." Similarly, Lorde ditched a moodier persona for a sunnier, lighter one in her third album "Solar Power," the cover of which depicted a worm's-eye view of Lorde in a bikini bottom.
Time and time again, women in the music industry are forced to overhaul and rebuild – maybe willingly, maybe not – because of the demanding pressures of the music industry. To earn half the success, they must engage in twice the reinvention.
Even when female artists do conform to reinvention in an attempt to engage fans, there are still those who critique what they see. For instance, it is not uncommon to see members of Swift's fan base express frustration with a new release because the aesthetic did not match their exact vision. In the wake of "Midnights," fans openly conveyed their distaste for the return to her younger pop sound, as opposed to a continuation of the indie folk sound of her eighth and ninth studio albums. When the norm is set so that female artists must be constantly changing their image, they will always be met with impossible expectations.
Moreover, a push to reinvent may very well force the artist to end up with a persona they are not proud of. Former Disney stars such as Miley Cyrus felt compelled to unreservedly transform themselves into anything other than the "good girl" identity the network forced them to maintain. But Cyrus, who is known for her "wild child" era in which she swung naked on a wrecking ball and twerked on stage, claims she regrets how far she went to change her image.
[Related: Second Take: Grammys continue to overlook underrepresented artists despite nominee expansion]
On the other hand, a closer look at male artists such as Ed Sheeran, Drake and Justin Bieber reveals nothing less than an evident contrast. These men, who have the same freedom to explore new elements of music, rarely do so to the extent female artists such as Swift do. The industry demands the reinvention of female stars, but male ones are still well received for establishing a simple brand that never fluctuates – if they even have one at all. While Swift and other female artists jump from era to era to era, male artists hardly stray in the ways they project their identity.
A female artist in the industry should never feel she's running as fast as she can, but still not getting there as quickly as a man.
Wang is a 2022-2023 assistant Opinion editor. She is also a News, Quad and Arts contributor.
Wang is a 2022-2023 assistant Opinion editor. She is also a News, Quad and Arts contributor.