Album review: The 1975 trod familiar ground but cultivate broad appeal in new album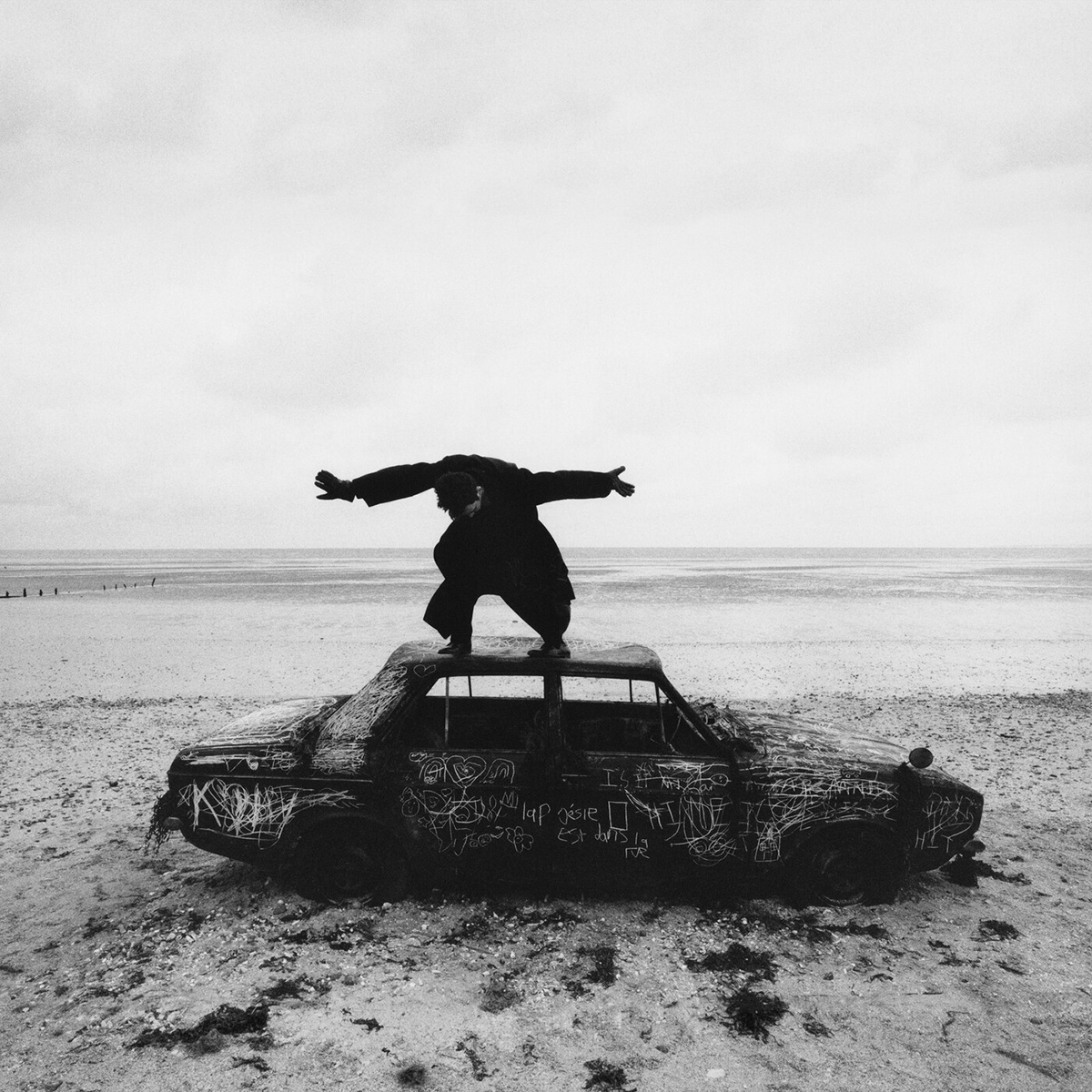 A figure dressed in black stands atop a car in a barren landscape on the cover of The 1975's "Being Funny In a Foreign Language." The indie-rock group's fifth full-length album released Friday. (Courtesy of Dirty Hit)
"Being Funny In a Foreign Language"
The 1975
Dirty Hit
Oct. 14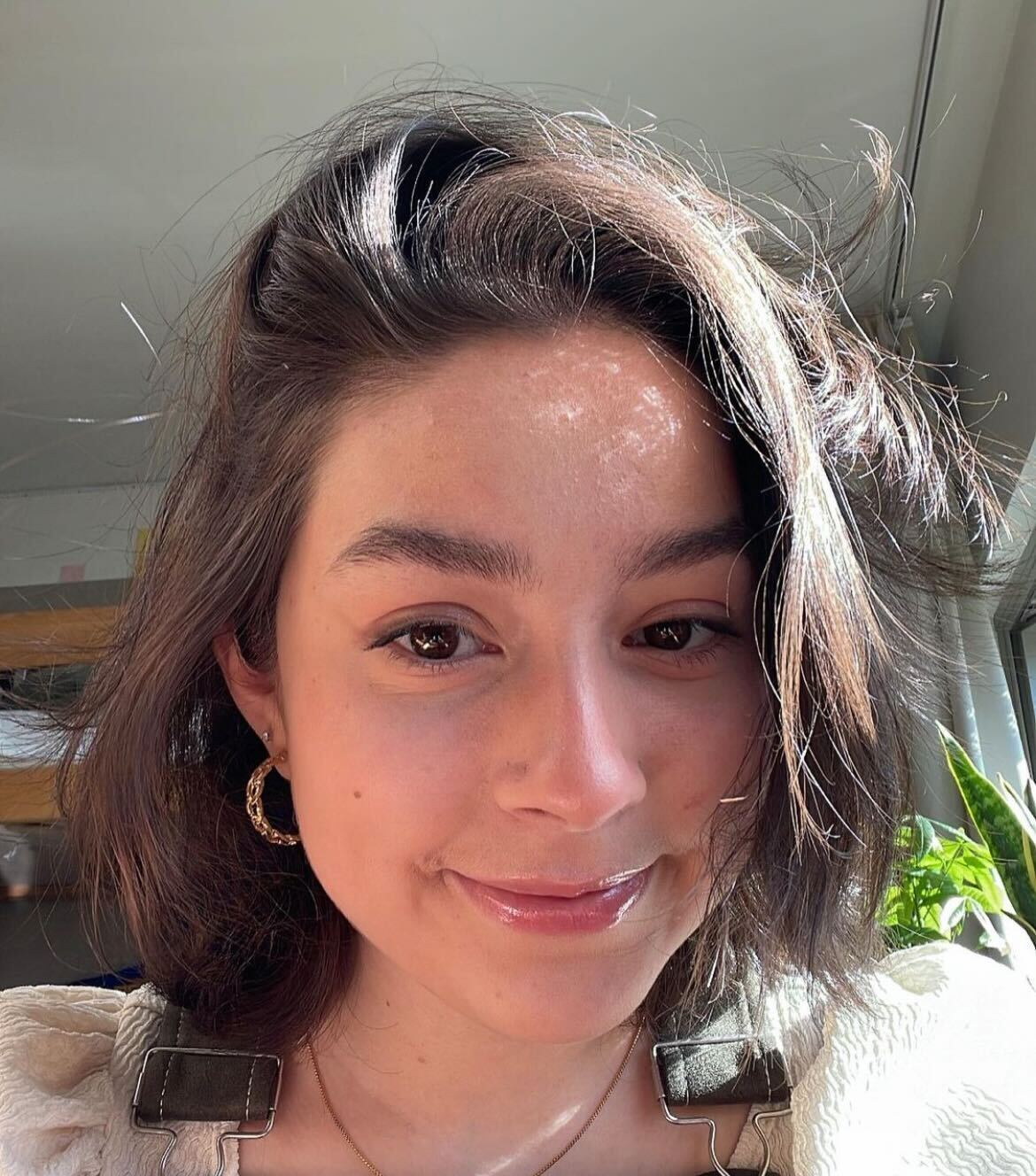 This post was updated Oct. 16 at 11:56 p.m.
The 1975's new album proves they are human too.
The British alternative rock band has returned with its fifth studio album, "Being Funny In A Foreign Language." After a two-year hiatus, lead singer Matthew Healy and band members Adam Hann, George Daniel and Ross MacDonald released the 11-track album Friday. The project sticks to familiar messaging for The 1975 as love, heartbreak and innuendos cleverly disguised by Healy's lyrical talent highlight the band's best musical handiwork. Featuring an eclectic-sounding mix of upbeat and somber tracks, The 1975 found a way to cater to all tastes.
The album kicks off with "The 1975" – a track title used to open every full-length project The 1975 has released since its first album in 2013. As they did in their previous album's iteration of the opening track, which featured a spoken-word commentary by Greta Thunberg, the band opted to speak about social issues. Skillfully painting a portrait of what it is like to be a young person growing up in the age of the Internet, a chaotically bold and fast-paced piano track represents the exciting, overwhelming nature of youth. Meanwhile, Healy deftly sings about a wide range of topics affecting youth today, from body image to politics in the United States.
[Related: Music preview: Autumn season brings new music from The 1975, Taylor Swift and more]
In "Happiness," listeners are in for an upbeat track, well-suited for dancing with its sonically satisfying use of the saxophone. However, while the song itself may sound exciting and upbeat, its lyrics reveal a more depressing message of not truly understanding love as Healy croons, "She showed me what love is/ Now I'm actin' like I know myself." Proclaiming that he is "never gonna love again," the frontman's brilliant lyrical storytelling presents a complicated tale of a tumultuous romantic relationship.
Listeners can expect more sonically and lyrically cheery songs in "Oh Caroline" and "I'm In Love With You." While both sound reminiscent of the '80s, this decade's sonic patterns are perhaps best detected in the addicting melodies of "Oh Caroline," which features a piano backing track that ultimately drops into a groovy synth sound. Set to a heartbeat-sounding rhythm, the song details Healy's infatuation and almost obsessive love for the track's titular character with emotional, raw vocals from the frontman.
Differing from some of the other tracks' romantic themes, a comedic approach is taken in "Wintering" as Healy cleverly tells the all-too-familiar story of discomfort associated with visiting family for the winter holidays to a quick beat that perfectly captures the stresses pervading the season. Naming a host of characters, presumably hometown friends and family, he successfully depicts the feeling of dread and fake niceties that become routine for some as they visit home.
[Related: Album review: 5 Seconds of Summer explores themes of growth in new album '5SOS5']
"Human Too" and "About You" slow the album down again with gentle, smooth instrumentals that convey more sullen tones. Out of the two, "About You" is especially notable for its quiet, angelic vocals from Hann's wife, Carly Holt. The track's only fault is that it repeats its chorus refrain quite often throughout, which can feel a bit boring. The repetition is, however, slightly calming, and arguably helps emphasize that Healy has not forgotten about the past relationship referenced in the song.
With a somber tone, "All I Need to Hear" serves as an impressively heartbreaking piano ballad co-produced by singer-songwriter Jack Antonoff. Healy's soft vocals on the slow, melancholic track fully embody his vulnerability and desire to be loved by a certain someone through both his tone and emotional lyrics. The beautiful word choice clearly communicates that although Healy receives adoration as a public figure, what he truly longs for is love from one particular person. Overall, The 1975 has once again created a sonically diverse album with a wide array of themes and stories portrayed through Healy's lyricism and the band members' excellent, soulful instrumentals.
"Being Funny In A Foreign Language" demonstrates there's nothing funny about The 1975's musical prowess.
Gonzalez is a national news and higher education contributor. She is a first-year transfer student at UCLA majoring in political science and minoring in Chicana/o and Central American studies.
Gonzalez is a national news and higher education contributor. She is a first-year transfer student at UCLA majoring in political science and minoring in Chicana/o and Central American studies.