Album review: 5 Seconds of Summer explores themes of growth in new album '5SOS5'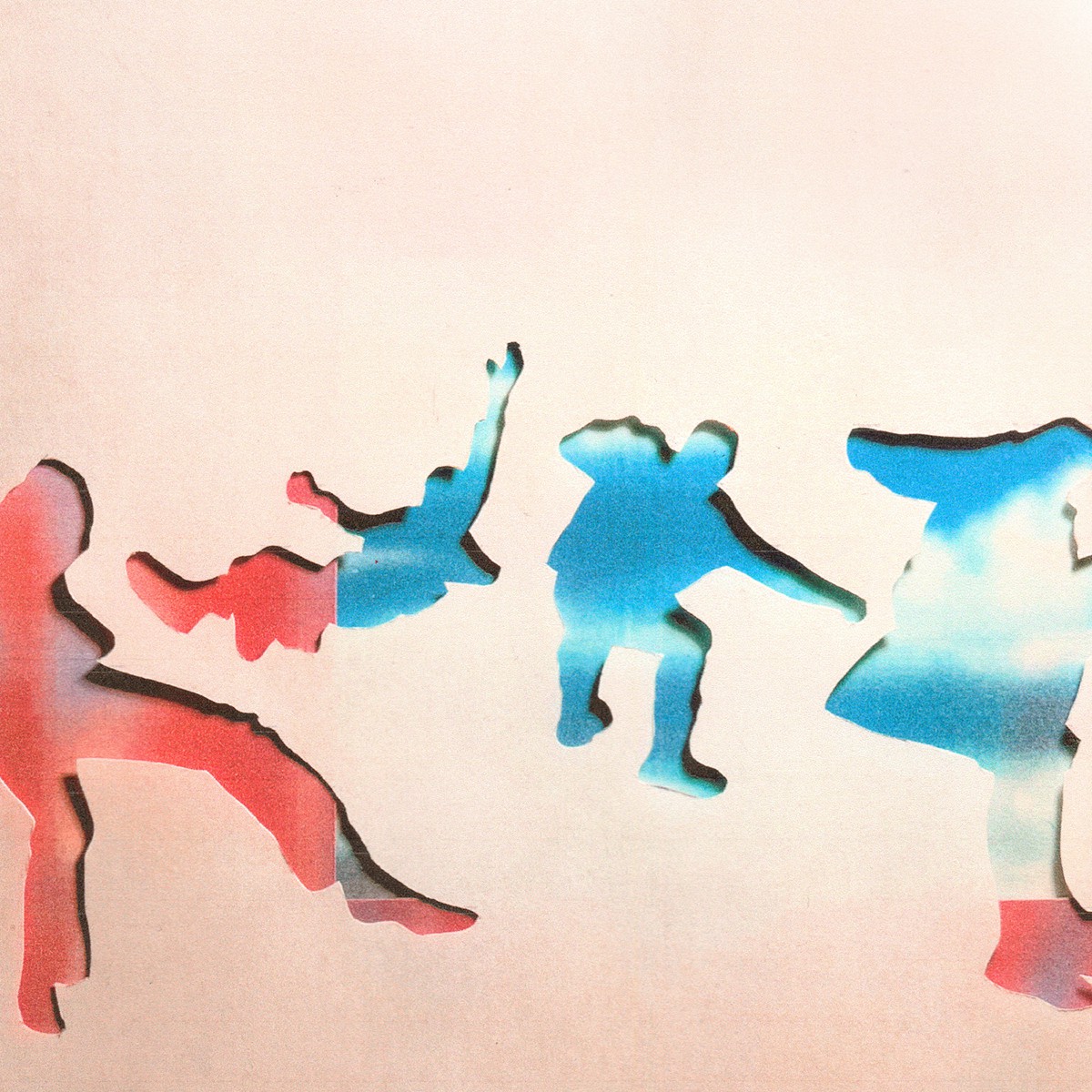 Four red and blue exuberant figures make up the cover for 5 Seconds of Summer's fifth studio album. The pop-rock group released "5SOS5" Friday. (Courtesy of BMG Rights Management)
"5SOS5"
5 Seconds of Summer
BMG Records
Sep. 23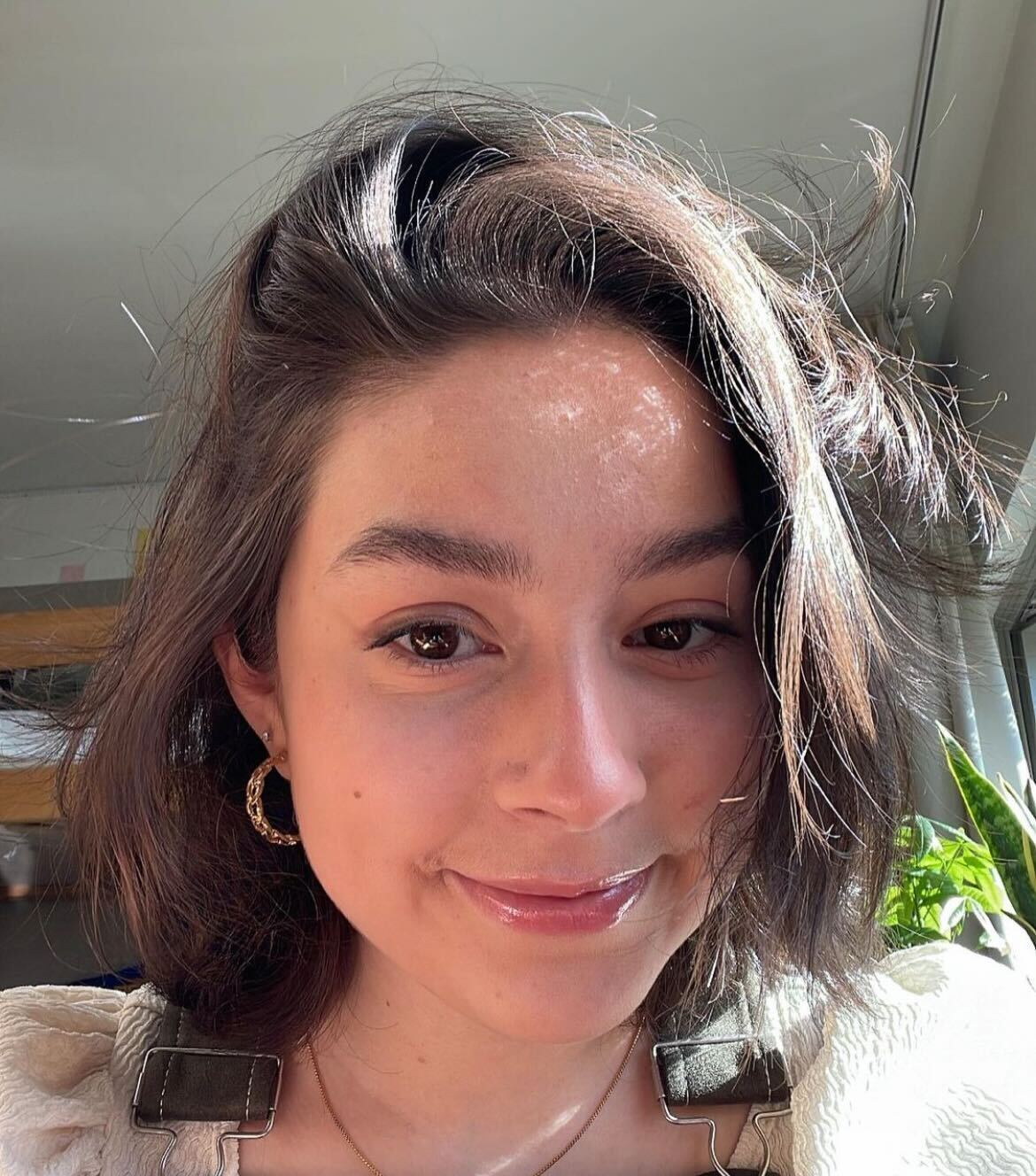 This post was updated Sept. 25 at 9:25 p.m.
5 Seconds of Summer's latest album is putting listeners through an emotional blender.
Two years since the last album release, 5 Seconds of Summer has returned with its fifth studio album "5SOS5." Composed of members Luke Hemmings, Calum Hood, Michael Clifford and Ashton Irwin, the Australian pop-rock band celebrated its 10-year anniversary in December 2021. Exploring themes of friendship, growth and love, "5SOS5" wows with thematic depth in several tracks. However, while the album features some rock-sounding standouts, its 19-song tracklist is notably lacking in the edgy instrumentals the group has often prioritized in past projects.
Some of "5SOS5" touches upon themes of friendship and brotherhood related to the band's 10-year working relationship. The album's opening track "COMPLETE MESS" illustrates the band members' camaraderie but sounds atypical of 5SOS through its alternation of loud and mellow interludes. While the song maintains the band's signature satisfyingly heavy guitar and drum solos, it also contains moments of calm instrumentals before each chorus, where the lyrics tell a beautiful and sober story of personal growth.
[Related: Album review: Two Door Cinema Club lacks direction in new album 'Keep On Smiling']
Taking listeners through a journey of maturation into adulthood, "Easy For You To Say" presents lovely vocals and meditative lyrics that reminisce on the past. Hemmings sings, "A youth that was stolen and filled with mistakes / I turned all around, looked for someone to blame," expressing an extremely personal, wistful storyline alluding to the band members' youth when 5SOS was first created and the growth they have experienced since then.
Contrasting with the album's collection of upbeat pop anthems, "Bad Omens," "Older" and "Take My Hand – Joshua Tree Version" incorporate somber and emotionally raw lyrics. Featuring angelic vocals from Hemmings' singer-songwriter fiancé Sierra Deaton, "Older" tells a story of lovers who do not want to age through life without their partner. Full of heart, the tender song is a standout on the album because of its sincerity and feels like an intimate love letter shared between Hemmings and Deaton.
Along with loyalty and friendship, the album also examines regret, reflections on the past and the band's hopes for personal growth. "CAROUSEL" epitomizes these themes with lyrics centered on growing up and the whirlwind of fame the band members have found themselves in. The emotions associated with their rollercoaster of success are evident within the song's fervent lyrics such as, "My life's just a carousel spinnin' around / I'd pay again just to keep from stoppin' it now."
Other notable tracks include "HAZE," "You Don't Go To Parties" and "Moodswings" for their interesting vocal intonation and satisfying harmonies. Also helping set them apart is their reliance on Hood, Clifford and Irwin for vocals, as Hemmings has been the lead vocalist on the majority of 5SOS records in the past.
Amid these highlights, perhaps the most disappointing aspect of the album is the absence of the harder rock songs the band is known for. While singles such as "BLENDER" and "Me Myself & I" feature heavy drums and bass lines, fans who were hoping for similar-sounding tracks are likely to be unsatisfied with some of the album's pop-style tracks.
While some songs maintain heavy beats, many opt for more bubblegum pop sounds, such as "Best Friends" and "Flatline." Although "Best Friends" is endearing for its optimistic message of friendship, its lyrics and instrumentals seem uncharacteristically light and bubbly for the group. "Flatline" is also certainly enjoyable for its upbeat tempo and sunshine feel but suffers from the same mainstream influences found in "Best Friends."
Meanwhile, "Emotions" sorely sticks out as the most disappointing song on the album. The lackluster, surface-level and TikTok-esque lyrics are a disservice to Clifford – who has exhibited strong, soulful vocals in other songs, but is underutilized here by sounding ironically emotionless on this track.
The album redeems itself near its conclusion with "Bloodhound" and "TEARS!," which feature pleasing, fast-paced tempos. "Bloodhound" in particular boasts a groovy drumline from drummer Irwin, an exciting bridge and satisfying beat drop into the final chorus. "TEARS!" on the other hand, is notable for its harmonic contrast between Hood and Irwin's high- and deep-pitched vocals and its motifs of enticing vices with vibrant, late-night imagery.
[Related: Album review: 5 Seconds of Summer overcomes repetitive sound with lyrical depth in 'CALM']
While "5SOS5" mostly succeeds in showcasing its members' singing talents, it fails in some crucial areas, as demonstrated by a few questionable lyrical decisions and its absence of edgy instrumentals. Though this shift could be emblematic of the band's sonic evolution, it is likely not the traditional edgy, rock-centric 5SOS sound early fans were excitedly expecting.
5 Seconds of Summer shine brightest when allowed to explore their rock influences, but may ultimately take fans through "Moodswings" due to their failure to explore more of their signature sounds in "5SOS5."
Gonzalez is a national news and higher education contributor. She is a first-year transfer student at UCLA majoring in political science and minoring in Chicana/o and Central American studies.
Gonzalez is a national news and higher education contributor. She is a first-year transfer student at UCLA majoring in political science and minoring in Chicana/o and Central American studies.