Album review: Maggie Rogers embraces new sound while letting vocals shine in 'Surrender'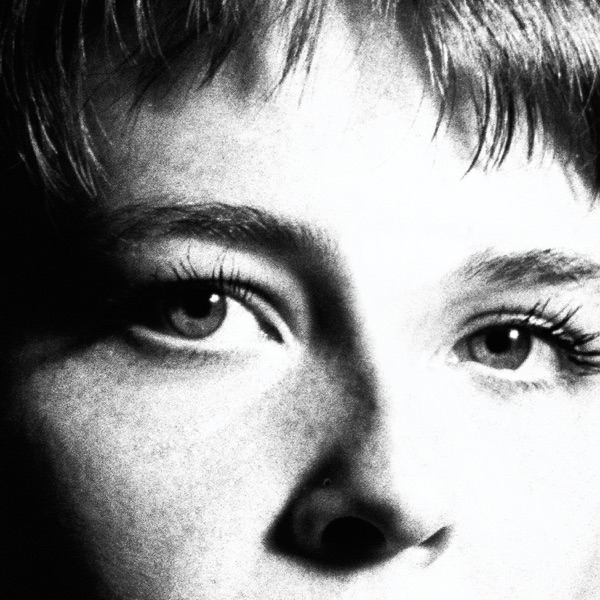 Maggie Rogers looks straight ahead in a black-and-white close-up shot. The singer-songwriter released her sophomore album, "Surrender," on Friday. (Courtesy of Capitol Records)
"Surrender"
Maggie Rogers
Capitol Records
July 29
This post was updated July 31 at 10:01 p.m.
Wherever Maggie Rogers goes, that is where listeners should be.
In her sophomore studio album, "Surrender," Rogers departs from the acoustic folk pop sound that first distinguished her music and boldly leans into the energy associated with her self-attributed status as a "witchy feminist rock star." But staying true to the dimensional essence of her past discography, Rogers demonstrates a renewed sense of artistry via emotional and sonic risks that, together, compliment the cathartics of her surrender to love, even when the production of some tracks does not reflect that experience as masterfully as others.
The record opens with the crooning lulls of Rogers, whose effortless vocal slips make for a gratifying build to the singer's soaring belt on the title word, "Overdrive." Both the starting instrumentals and melody momentarily suggest an ambivalence in the album's tone as it shifts away from her traditional sound. However, it is driven by a fairly uplifting and soothing beat that allows Rogers' voice to shine, offering a hopeful insight into what listeners should expect of "Surrender."
[Related: Album Review: 'Sling' is mature, sentimental progression of Clairo's sound]
Another moment that highlights Rogers' versatile range is the standout slow ballad "Horses," which is arguably her most emblematic record for everything the album seeks to explore. Through sailing vocals, introspective lyrics and the overall complementary production, the song embodies what the album's daring yet honest central concept is: Rogers is cognizant that it may not work out with the person she has fallen completely in love with, but she has chosen to openly ride the wave of every emotion that comes with the life event.
Similar in their sonically chaotic yet vulnerable messaging are fellow singles "That's Where I Am" and "Want Want." Both featuring cheeky tongue twisters and varying types of crashing instrumentals that harmoniously blend together, each track successfully grants a grittier take on Rogers' reformed airy sound, unabashedly embracing her emotional surrender as the former finds empowerment in the struggle for the uncertainties in life, and the latter takes its form as a raw sensual energy.
In a string of tracks that go back and forth in their pace near the middle of the album, "Anywhere With You" by itself keeps listeners on the edge of their seats with a striking dynamism in sound throughout the song. Though "Be Cool" is less of a knockout with its repetition, its techno production and inventive chorus in which Rogers punctuates her notes in between the beat still works for an unconventional but pleasing listen, especially when the bridge grows in its edginess.
"Shatter" picks up the tempo with an effervescent and fun callback to the rock synth instrumentals of the '80s, evoking montages of protagonists in a John Hughes movie having the time of their lives as they dance at a classic high school party. Alongside Rogers' tension-filled expressions of frustration, the instrumentals gain brilliant momentum in the heart-pounding bridge only to be met by an abrupt finish into the infectious chorus, leaving listeners with no satisfying musical resolution and unfortunately shadowing the ethereal background vocals from Florence Welch of Florence + the Machine.
This can be forgiven with the following track "Begging for Rain," as it not only finds its balance in a laid-back but commending ballad but also contains the album's cleverest lyrics in its self-aware and thus playfully ironic acknowledgments of lessons learned: "I try my best to not be bitter / Give my rage a babysitter / Stop waiting for the adults to come home." Such metaphoric lyricism enables the song title to stand alone in its simplicity of summoning a spiritual cleanse, with the accompaniment of ceremonial drums and Rogers' harmonization in the outro.
[Related: Album review: Adele delivers emotion of motherhood, divorce through sonic variety in '30']
Toward the end of the album is when Rogers' experimentation in her production loses steam, particularly in "Symphony" and "Different Kind of World." The tracks are fine for the most part in their safe instrumentals, but their already muted tone is further watered down by the respective stylistic choices of the dragged-out outro and uncharacteristic drum solo. "Honey" is the exception in this grouping, though its white noise-like background could be shortened to better serve as an interlude.
Despite their somewhat inconsistent quality in sound, these tracks are balanced out by songs with more stripped-back production, such as the mentioned ballads and endearing, acoustic guitar-brimmed love letter to friendship that is "I've Got A Friend." But most importantly, every song reaffirms the record's most effective narrative device: Rogers' ability to impart the tenderness of her full-spectrum sentiments. And for that reason, "Surrender" resonates on another level through which only music can communicate the sweet freedom of letting go in love.
With a deep understanding of her ever-evolving artistic journey, Rogers not only surrenders to love but to a new sonic wavelength that pays off in its innovative spirituality.