Film preview: Summer movie batch offers new spin on established franchises, genres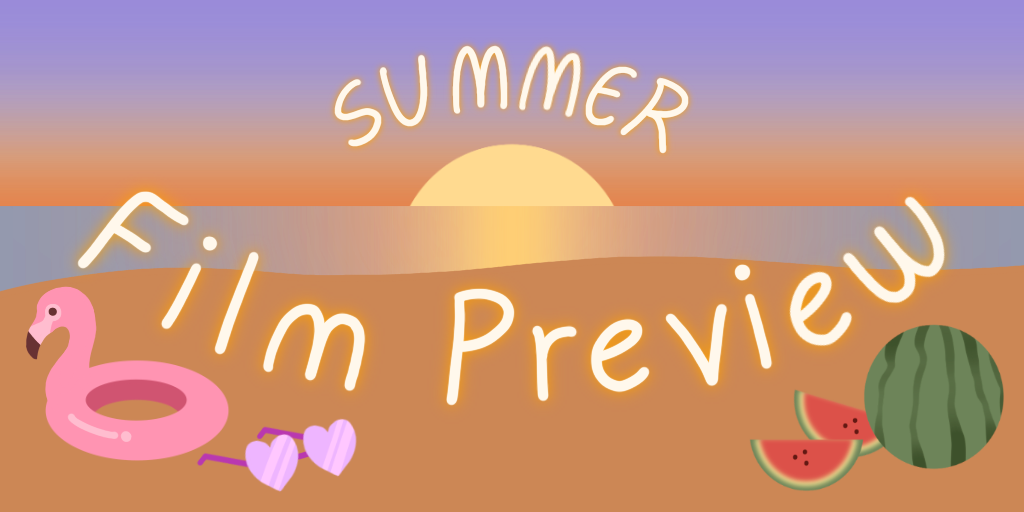 (Isabella Lee/Daily Bruin)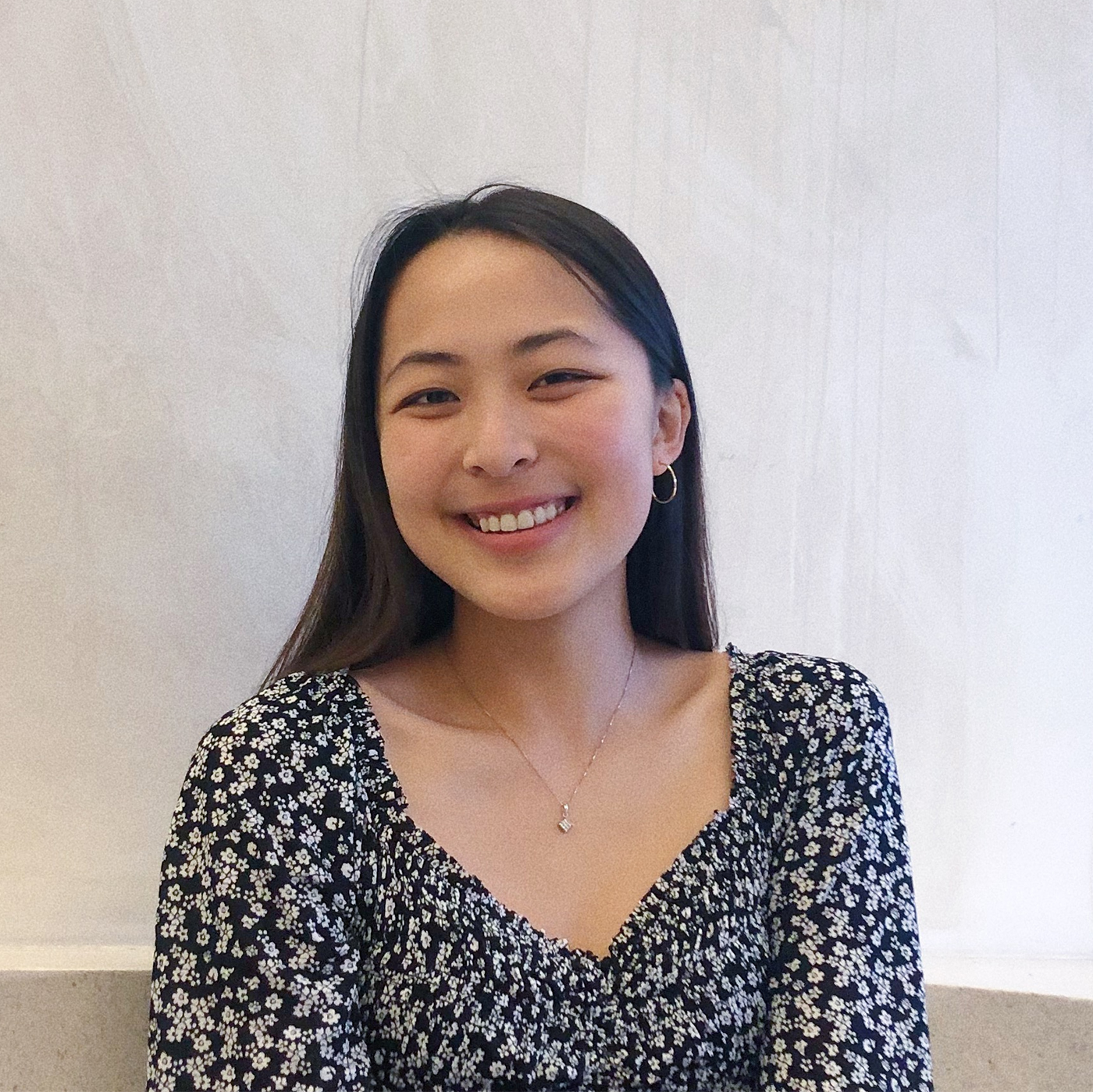 This post was updated June 29 at 7:38 p.m.
As the summer sun comes out to shine, so are Hollywood's most anticipated titles.
With the temperature rising, viewers can keep cool in theaters by watching the must-see films of the summer. Premiering this season are an array of selections from prequels and sequels of beloved franchises to fresh takes on classic horror tropes that will leave audiences beaming as bright as the sun.
Read on for the Daily Bruin's picks that are sure to bring in the heat this summer.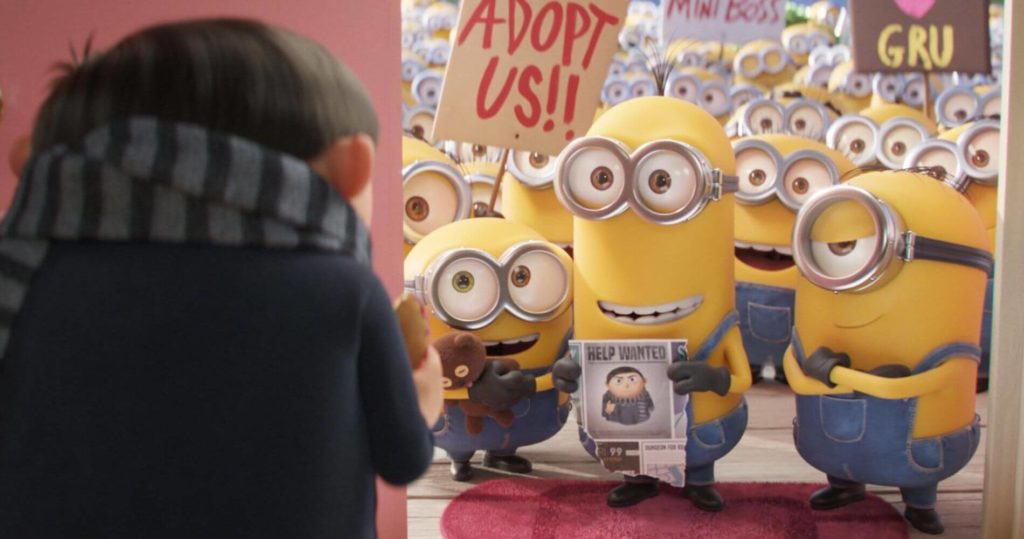 "Minions: The Rise of Gru" (Universal Pictures)
"Minions: The Rise of Gru" is turning back the clock.
Set to release in theaters everywhere July 1, the next installment of the 12-year-old "Despicable Me" franchise continues to follow scientific genius Gru (Steve Carell) as the main protagonist. However, this time, audiences will see him as his 12-year-old self striving to become the evil villain that viewers have come to know.
In this prequel, Gru teams up with the Minions for the first time when he is pitted against the Vicious 6 – a team of villains with whom he has a past. Though it features many characters aspiring to evil, "Minions: The Rise of Gru" continues the light-hearted, comedic nature of its predecessors with the Minions performing absurd stunts such as hijacking a plane as seen in the third official trailer.
Revealing how Gru and the Minions came to be, this film might be the most despicable one yet.
– Steven Zhao
[Related: Film preview: Spring movie release buzz brings promise of engaging action, comedy]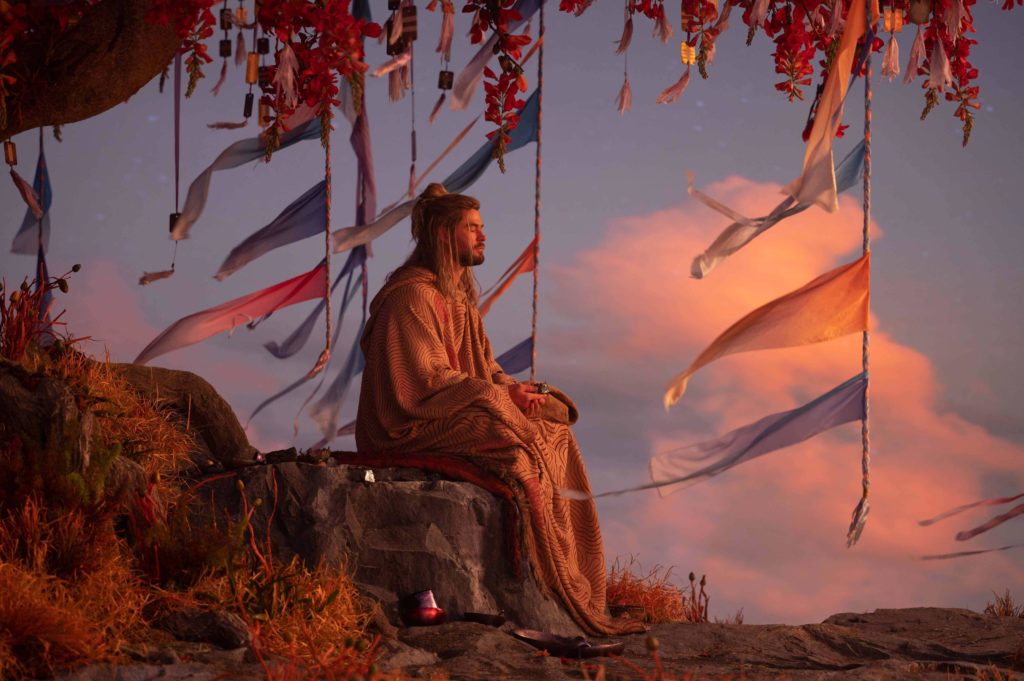 "Thor: Love and Thunder" (Walt Disney Studios Motion Pictures)
"Thor: Love and Thunder" is bound to take viewers through space and time.
The 13th installment of Marvel's Phase Four movies features the Asgardian god Thor (Chris Hemsworth) on a cosmic journey to stop Gorr the God Butcher (Christian Bale), an alien seeking the extinction of all gods. Premiering July 8, the film will not only include characters from Norse mythology but also others linked to the Marvel Universe, as the Greek God Zeus (Russell Crowe) makes an appearance in the trailers.
Longtime fans of the god of thunder can also anticipate the reemergence of Jane Foster (Natalie Portman), an ex-love interest who makes her cinematic comeback after "Thor: The Dark World." In previews, Jane can be also seen wielding Mjolnir – Thor's trademark weapon – and displaying lightning-based powers, leading to questions of her character's superhero origin story given that audiences were introduced to her as an astrophysicist in previous films.
Teasing various new plot developments, Thor's galactic adventures and long-awaited reunion with Jane will make the movie an electrifying addition to the MCU.
– Steven Zhao

[Related: Film preview: Winter film releases brings new adaptations of old stories]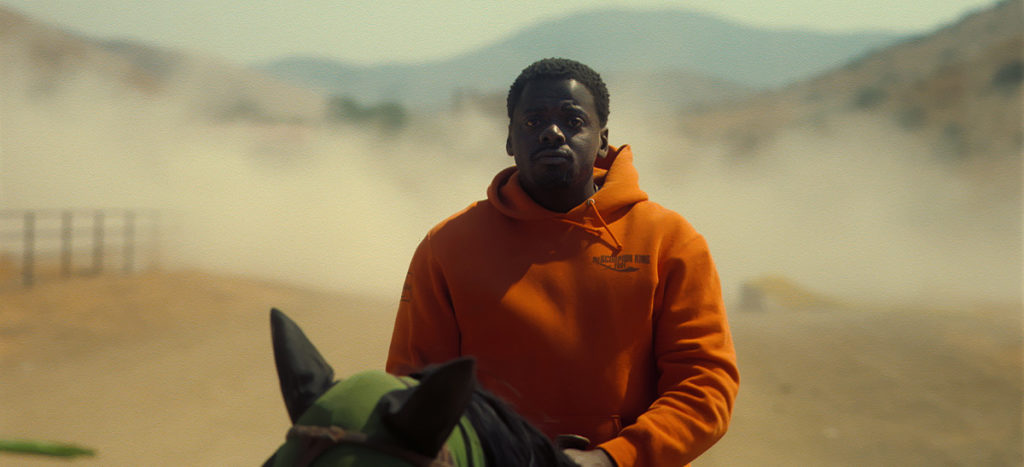 "Nope" (Universal Pictures)
Jordan Peele is saying yes to horror once again.
Releasing exclusively in theaters July 22, "Nope" is a sci-fi horror film set on a horse ranch that encounters seemingly otherworldly forces, and its caretakers – siblings OJ (Daniel Kaluuya) and Emerald Haywood (Keke Palmer) – try to capture evidence of the supernatural beings in hopes of finding fortune. However, images of small, chilling creatures indicate that these alien powers may be closer to the ranch than expected based on previews.
The trailers also suggest that, tonally, "Nope" will merge comedic and dramatic elements with the horror characteristic of Peele's films. As opposed to his first two films – "Us" and "Get Out" – the scale of this movie seems to be larger, as more narrative space is explored by incorporating the town as a whole. Coupled with the frightening nature of the daytime setting, the flick opposes what audiences can expect from the horror genre where the action typically takes place at night.
As the film charts new territory, Peele will continue to break convention and surprise viewers.
– Ashley Kim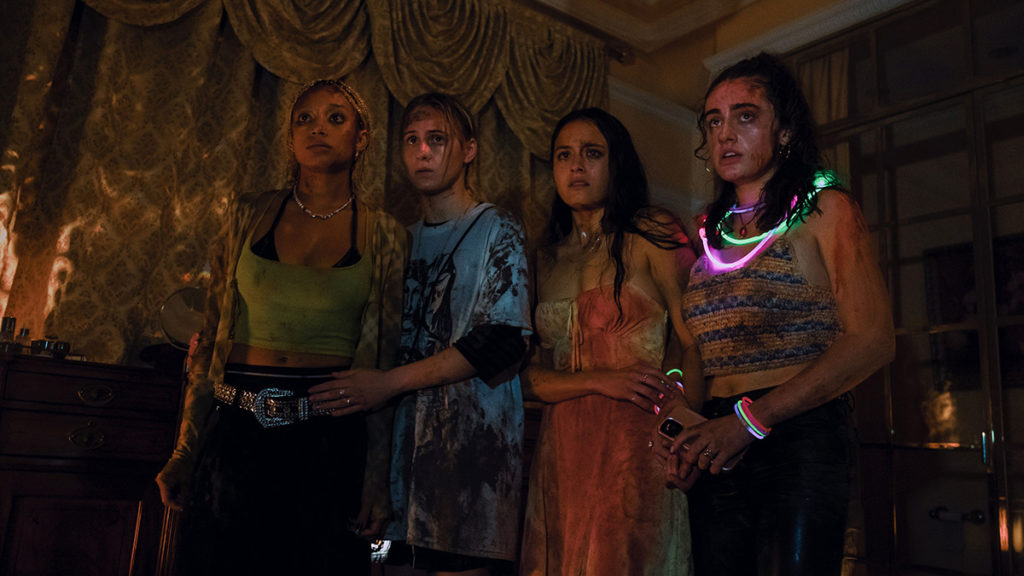 "Bodies Bodies Bodies" (A24)
It's all fun and games until a body is found.
In Halina Reijn's film "Bodies Bodies Bodies" set to release Aug. 5, a party game takes a turn for the worse when seven friends are forced to grapple with their strained relationships while trying to survive the murderer in their house. With a diverse cast of actors, including Rachel Sennott, Chase Sui Wonders and Pete Davidson, the trailer promises intriguing character dynamics and witty exchanges.
As seen in the trailer, "Bodies Bodies Bodies" is a slasher film at heart, but it incorporates strong comedic elements that satirize the online culture of today's youth, such as suggesting that they will descend into violence when forced to disconnect from the outside world via their cellphones. Lit by flashing neon necklaces and camera flashlights, previews also show how the actors balance dark jokes and the real threat of murder with the different personalities in the house working together.
Slasher fans are bound to enjoy this fresh, cutting take on a tired genre.
– Ashley Kim