Cinematic Culture: Mysteries let audiences find logic and security in a confused world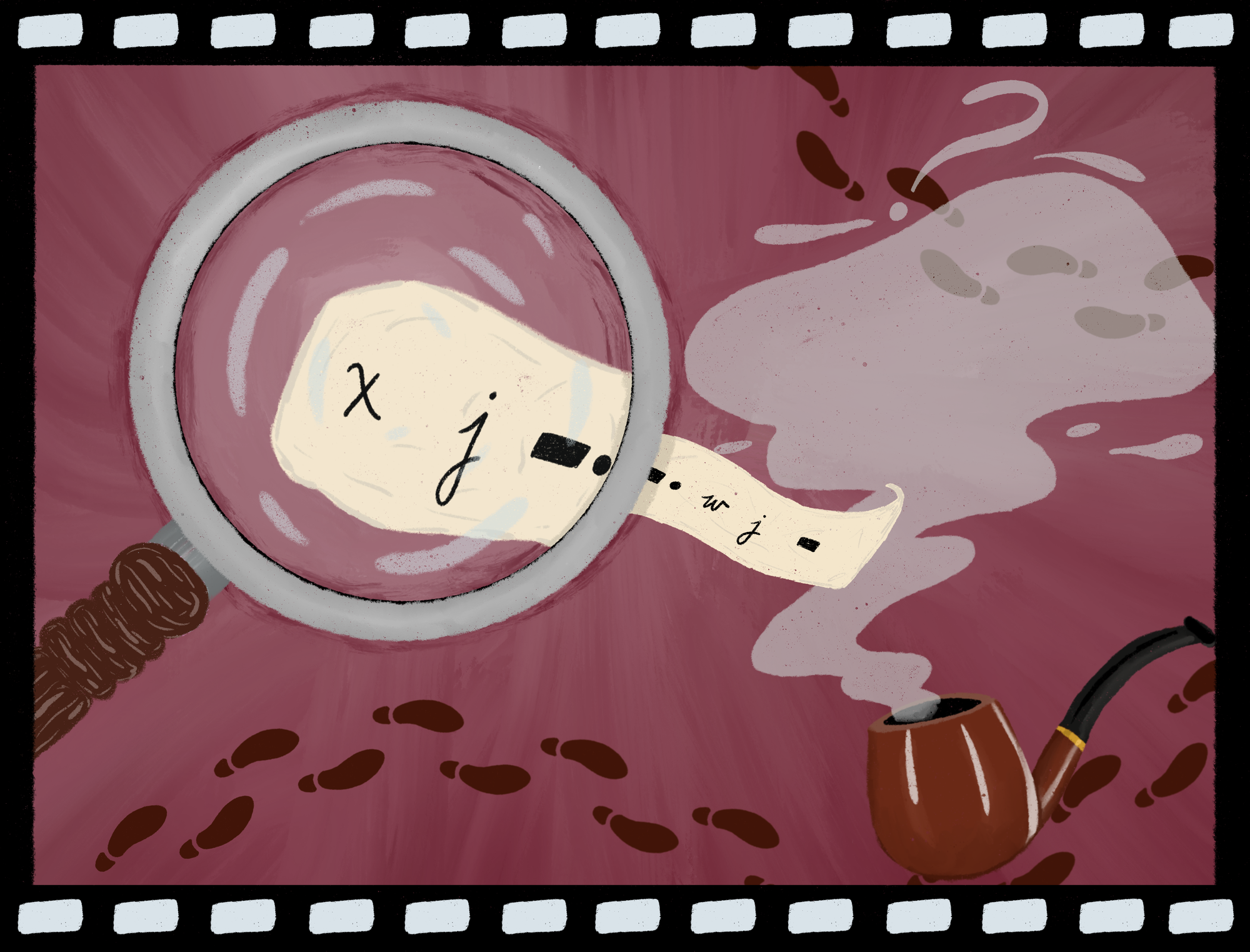 From lighthearted rom-coms to bloodcurdling horror flicks, movies tend to follow a formula for storytelling made successful by the predecessors of their genres. Given the recurring character and narrative archetypes that characterize each genre, people have come to know and identify with these tropes by relating them to their own lives. In "Cinematic Culture," columnist Alexis Jones breaks down the conventions of different film genres and explores their social and psychological impact on pop culture.

Depending on the crime, anyone can be a detective.
Stemming from the literary roots of Edgar Allan Poe, the movie mystery genre has grown into one with very distinct styles. With a wide range of detective stories – from British murder mysteries such as Sherlock Holmes to the Americanized film noir of black-and-white movies – the form offers a mystery suitable for many tastes to solve. Though the narrative and tone can vary with respect to the subgenre, Bob Levy, a lecturer at the UCLA School of Theater, Film and Television, said all mystery films have a principal character who investigates a crime that has thrown the world off balance.
"The mystery, and specifically the murder mystery structure, begins with a place of disorder," Levy said. "The order of the universe, the order of justice has been shattered with a murder, and the skillful investigator who answers the mysteries restores order."
Given that real life is chaotic, Levy said the genre can help disoriented audiences find a sense of relief and security in mysteries because the guilty party is always caught, and the world is once again safe. However, English professor Blake Allmendinger, who teaches a course in detective fiction, ­­said the clear-cut concept of good and bad is only characteristic of the pioneering British mysteries of the 1800s and early 1900s.
Despite people's strong convictions about what is considered right or wrong, Allmendinger said such movies do not always end with the bad guy going to jail. From here, the American noir of the '30s and '40s was born, in response to those who are more cynical about the explicit dichotomy between good versus evil. Appealing to a darker vision than their British counterparts, noir films do not give viewers closure and instead leave them with a gray ambiguity about intrinsic morality, Allmendinger said.
[Related: Cinematic Culture: Musicals offer escapism, insight into characters' inner worlds]
The different classifications of mystery are also reflected in who solves these crimes. Although Sherlock Holmes is also a private eye, the noir archetype diverges from detectives like Holmes because they challenge traditional notions of law enforcement as incorruptible, Allmendinger said. Having written novels of the genre, adjunct professor of screenwriting Wendall Thomas said the protagonist in movie mysteries thus falls under three detective character types: the standalone investigator, the law enforcement officer or the amateur sleuth.
The true-crime amateur enthusiast can be seen in both American and British film mysteries with the likes of Angela Lansbury in "Murder, She Wrote" and Agatha Christie's fictional heroine Miss Marple, respectively. Thomas said such characters are found within the "cozies" subgenre, which does not tap into the gruesome aspects of crime as noir does. Instead, she said these less-hard-hitting mysteries enable audiences to aspire to be these protagonists who are most akin to themselves.
"It (cozies) makes everyone feel like if you're a house fixer-upper, a wedding planner or a cupcake baker, you can still stop crime," Thomas said. "It offers viewers and readers the idea that you, a regular person could fix this. It's inclusive in that way, which I think people appreciate."
[Related: Cinematic Culture: Horror provides audiences with cathartic chills and thrills]
Similar to the amateur sleuths in cozies, the private investigators in hard-boiled crime present as regular people – not geniuses such as Sherlock Holmes – to which audiences can relate because they share in having real-world problems, Allmendinger said. He said these characters do not solve every crime, which can resonate with people to a greater degree since it reminds them that no one is impervious to failure. Across the subgenres, Thomas said all of these detective types are flawed, allowing viewers to escape the notion of needing to be perfect.
Through other characters, such as no-go suspects who have a motive but harbor unrelated secrets, audiences are taken down a twisty road to uncover the truth of who committed the crime, Thomas said. Because of the clues they have to decipher, Thomas said mysteries are more cerebral than other genres, since people can take intellectual pride in answering "Whodunit?" before the culprit is revealed at the end, coupled with the fact that justice is served.
"There's quite a resurgence right now of mysteries, both in film and television," Thomas said. "People are allowed to feel that there is some kind of logic to the world and something they can figure out and then there's possibly some kind of consequence for crime. Right now – especially in the light of everything that's happening in the world – people are desperate to feel that way."