Cinematic Culture: Musicals offer escapism, insight into characters' inner worlds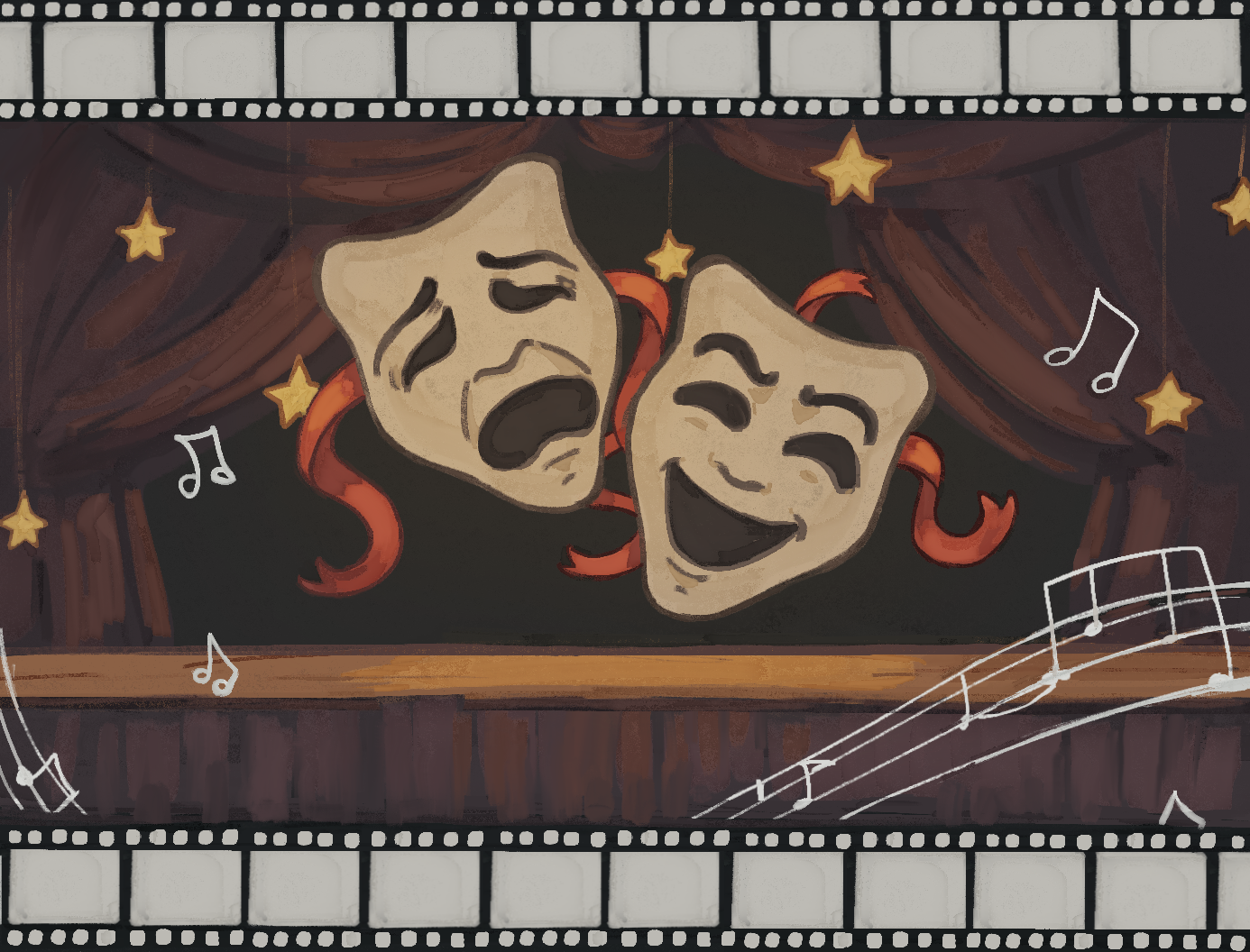 (Anna Richardson/Daily Bruin)
From lighthearted rom-coms to blood-curdling horror flicks, movies tend to follow a formula for storytelling made successful by the predecessors of their genres. Given the recurring character and narrative archetypes that characterize each genre, people have come to know and identify with these tropes by relating them to their own lives. In "Cinematic Culture," columnist Alexis Jones breaks down the conventions of different film genres and explores their social and psychological impact on pop culture.

Everyone wants something in their life but rarely do they sing about it.
Whether they are originals or stage-to-film adaptations, musicals have made space as their own genre in film. Providing catharsis that can only be achieved through song and dance, the movie musical is no exception to the conventions of the live performance version. Musicology lecturer Holley Replogle-Wong said musicals enable audiences to identify with a character when they are emotionally backed into a wall and have no way out but to sing.
"The cornerstone of what the musical can do is that you can have these moments of song where we can … get a portal into their (the character's) interior life," Replogle-Wong said. "As an audience member, I could go sing that song … in the shower, in the car – whatever. It's a bit of that emotional experience that I can take with me and vocalize myself."
There are many types of numbers present in a musical's score, but Replogle-Wong said the most frequently seen is the "I Want" song, in which the protagonist informs spectators of their motivations. Often tied with a plot structured around a heterosexual romance, the characters take on a challenge and decide to change their life because they meet somebody and realize they are missing something, distinguished musicology professor Raymond Knapp said. For this reason, he said the "I Want" song, such as "Wouldn't It be Loverly" from "My Fair Lady," can have relevance to a real person's life despite its fictionalization.
[Related: Cinematic Culture: Horror provides audiences with cathartic chills and thrills]
With the sense of drama and heightened emotions that music can evoke, Knapp said the immersive experience of watching a musical helps audiences by allowing them to imagine different versions of themselves. Since singing tends to project a double image – the role and the actor performing that role – Knapp said musicals bring the two roles together, drawing audiences in and inspiring them to think about who they are in the world.
Through suspension of disbelief, second-year theater student Wes Lieberman said musicals break away from the rigid idea of reality in that people do not sing and dance. When a performer is singing a power ballad or dancing a tap number, he said the musical exists in a non-self-conscious place where characters do not have to suppress their feelings.
"It's just completely within your own self," Lieberman said. "You're experiencing people expressing emotions the way that they actually experience them instead of the way that they want others to perceive them."
In the musical realm, Lieberman said a person sings when words do not do them justice and dances when singing fails to do the same. Professionally trained in ballet, theater lecturer Natsuo Tomita said dance goes hand-in-hand with the physical senses as performers express their feelings about the musical's sound by creating a line of movement with their bodies. She said audiences have an emotional reaction to watching characters dance because it is a natural exaggeration of an innate human expression.
[Related: Cinematic Culture: Rom-coms offer aspirational but unrealistic view of relationships]
While musicals bring spectators into the world of their characters, they offer a layer of removal from everyday life that people may not otherwise experience, adjunct theater professor Dan Belzer said. As director and choreographer for the UCLA School of Theater, Film and Television's upcoming production of "Pippin," Corey Wright said the sensationalized reality of what people are feeling on the inside is why audiences experience a satisfying release when watching a musical.
On another level, Belzer said musicals are the closest connection that many people may have to their inner child when they used to playfully sing and dance. Since breaking out into song and dance comes from a pure place of innocence associated with childhood, Wright said musicals let audiences resonate with the emotions performed on stage or in film. Because of this moving effect, he said people who are not already fans should try to be since musicals reflect real-life emotion.
"There's a childhood inside of us that we need to keep alive," Wright said. "Whether we realize it or not, we do relate to those characters because of the song and the dance."