Q&A: Graduate student researchers are disappointed by UC's refusal to recognize union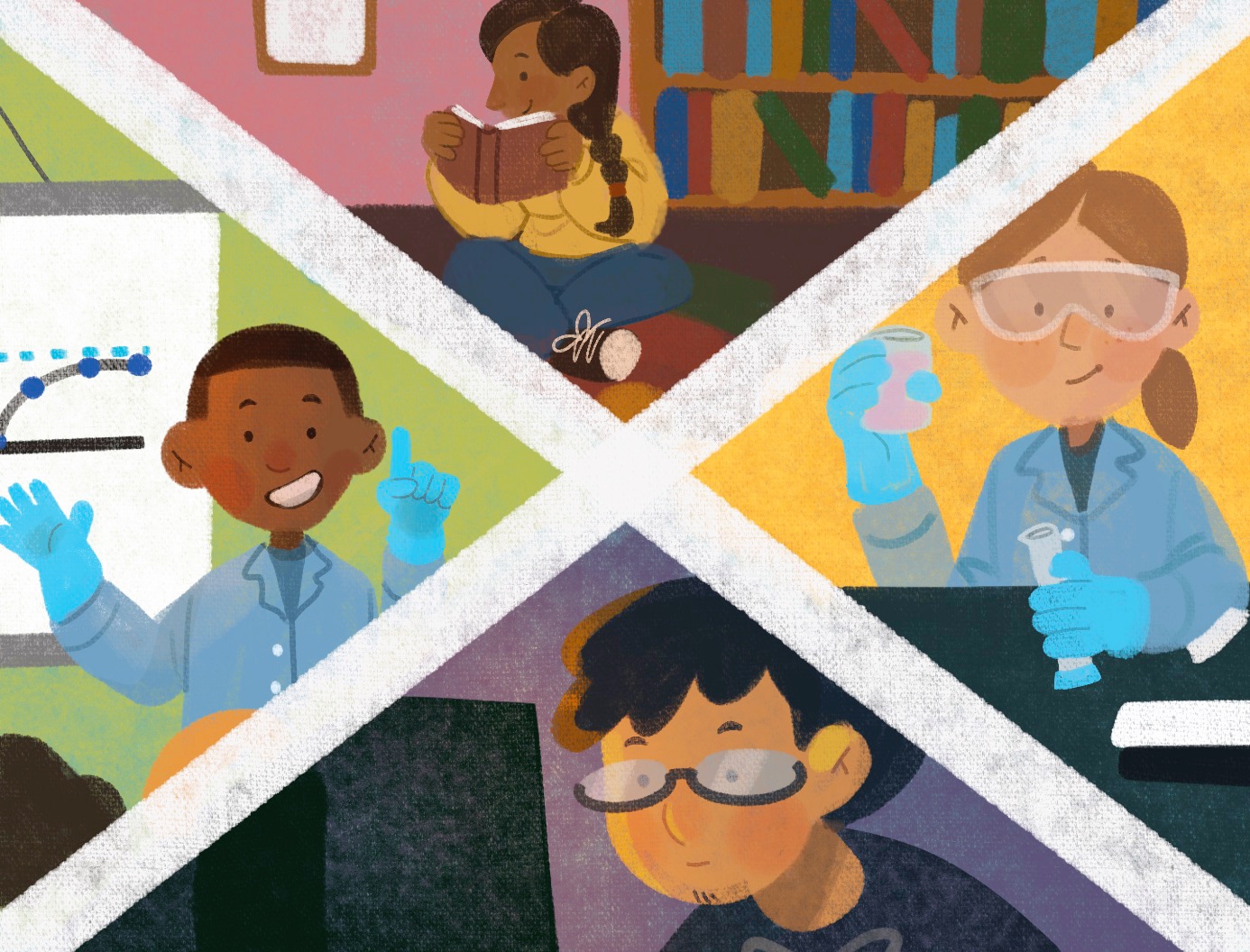 (Katelyn Dang/Illustrations director)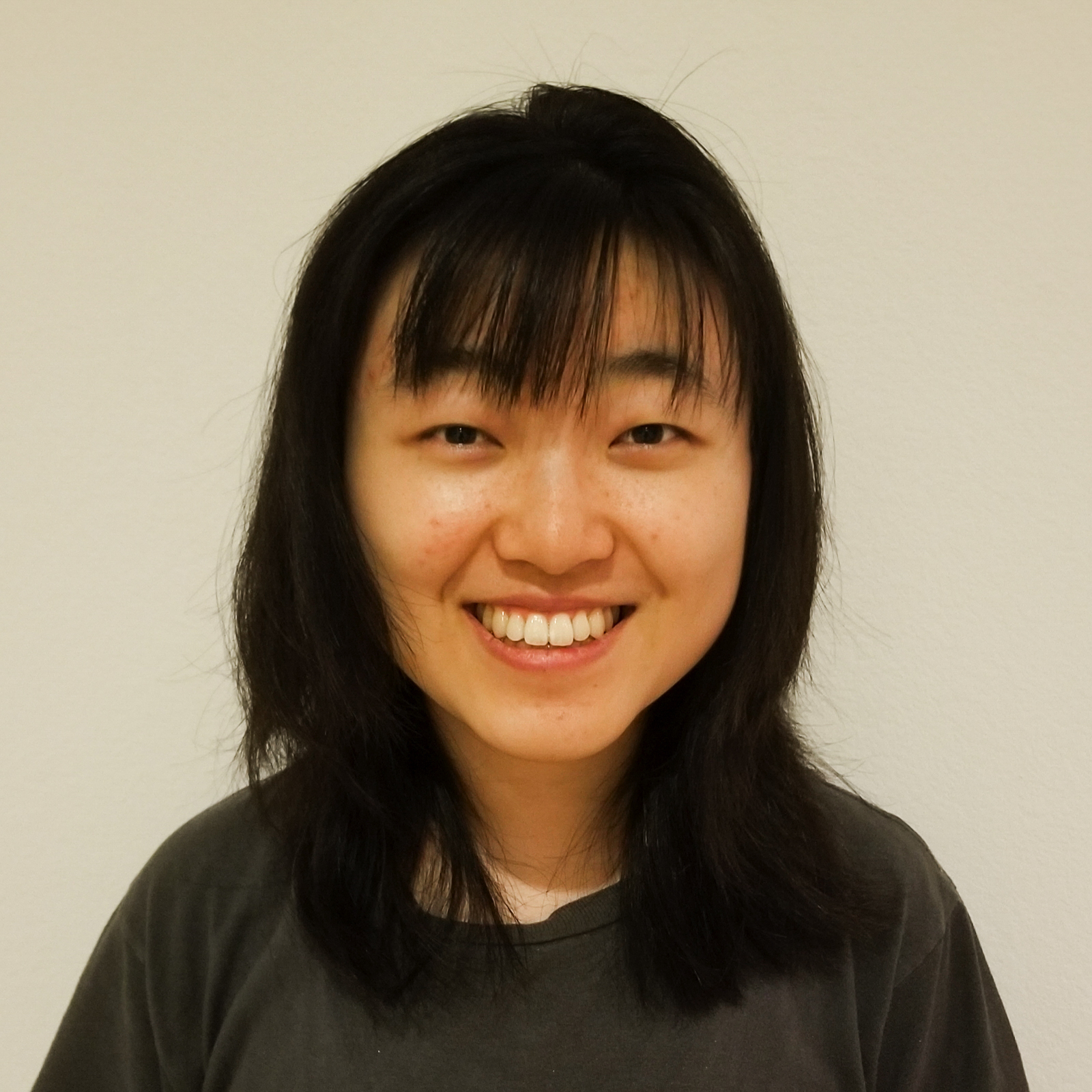 It has been a busy year for student researchers at the University of California.
In addition to conducting research and taking care of all of the things that come with life in academia, graduate student researchers have been advocating for a union that would represent 17,000 student researchers across the UC.
But in true UC fashion, the University has thrown a wrench into their plans.
At the end of May, more than 10,000 student researchers submitted authorization cards as part of a petition for union recognition to the Public Employment Relations Board, a state agency that enforces collective bargaining laws in the public sector. The board confirmed that a majority of student researchers had expressed support for a union and sent their petition to the UC for approval.
What happened after that can only be described as a bad-faith attempt by the UC to avoid granting its laborers the protections they deserve.
The University claimed to recognize the union of student researchers in early September but declared that fellows and trainees, whose research is not funded by the UC, would not be allowed to join Student Researchers United-United Auto Workers, the collective bargaining unit for student researchers. According to the University, fellows and trainees are not employees under a statute that grants California State University and UC employees the right to collective bargaining.
However, state law does not allow partial recognition of unions. As a result, PERB declared in no uncertain terms that the University refused to recognize SRU-UAW.
Graduate student researchers have been rightfully upset. Since September, SRU-UAW has asked members to vote on a resolution calling on the University to recognize all student researchers and hosted rallies across the state. It has also initiated a strike authorization vote, which would allow researchers to go on strike if and when the circumstances arise.
SRU-UAW announced Friday that 97.5% of the nearly 11,000 student researchers who participated in the vote have voted to authorize a strike.
There's no reason why student researchers must fight tooth and nail to secure an equitable work environment. But the UC's actions shouldn't come as a surprise.
One only needs to look at the University Council-American Federation of Teachers' 31-month battle for a contract that would give lecturers and nonsenate faculty at the UC some semblance of stability.
A couple of weeks after the UC announced it would exclude fellows and trainees from a union of graduate student researchers, I spoke with Ruth Engel, a geography doctoral student, Nick Geiser, a physics doctoral student and Natalie Moncada, a molecular, cellular and integrative physiology doctoral student. All are graduate student researchers at UCLA. They shared their thoughts about the decision and their experiences in the workplace.
This interview has been edited for length and clarity.
Daily Bruin: Can you talk about why graduate student researchers across the UC have come together to unionize at this specific point in time? Is there a reason that you personally decided to join this initiative?
Nick Geiser: So, about a year ago, at the start of the pandemic, student researchers across the state, after talking for many years about forming a union, finally got to the point where they reached out to UAW (Local) 2865 and UAW (Local) 5810, which represent teaching assistants and postdocs, respectively, for assistance and began organizing a card campaign to show supermajority support for the formation of a union. And that happened because of many reasons which are very personal to people. But frankly, the conditions of our work can be improved through collective bargaining, and we've shown that over 12,000 people agree with that and signed cards to authorize the creation of the union.
Ruth Engel: I work in a really, kind of academically diverse department. We have humanities students and very STEM-oriented students, and consequently, we have a huge diversity of funding sources. For many of us, we go back and forth between being TAs and student researchers quarter to quarter, so our working conditions change a lot. And in the past 10 years, unions for postdocs and other grad workers across the country and TAs here have secured paid family leave and fee remission and support for international students (and) higher wages and benefits. As student researchers, we have voted that we want to be able to collectively bargain for those same rights. And so, I think that my academic experience here has really led me to interact with students who are kind of all across that spectrum of what rights they get from their employment. I would really like to see a situation where all of us can bargain to have an equitable working situation.
Natalie Moncada: As a transgender person, I don't have easy access to all-gender restrooms, and this can cause a lot of psychological damage. During my work day, I pass both the men's and women's restrooms, and it's just a reminder of how low on the totem pole I am compared to other people. It's very damaging and difficult to do my own lab work, and I know that in the TAs' contracts, they have that part where it includes that they can have easy access to neutral-gender restrooms, and that, to me, is a huge relief. There is also the fact that (a union) contract (with the UC) would provide protections against discrimination. … I haven't experienced any discrimination yet, but I know a lot of other transgender people who do. Having (protection against discrimination) relieves a lot of stress for a lot of people. And so, I want other transgender people to experience that same kind of empowerment that I've been experiencing.
DB: On Sept. 2, or around that time, (the UC announced) that it wouldn't recognize fellows and trainees as union members because they aren't employees. I'm curious to know (what) your response (was) to that news.
NG: Quite frankly, it's ridiculous. It was not an option available to the University of California. UC's decision, in quotes, 'to not recognize specific job titles,' wasn't allowed, and the PERB response was unequivocal that that was not a response and is to be interpreted as UC's refusal to recognize the entirety of the bargaining unit. Personally, my job title changes depending on the quarter. So over the summer, I'm … on a research fellowship, and then at the start of quarter, I'm hired as a student researcher through a grant that I have won with my advisor. And the substance of my work does not change one bit from Sept. 14 to Sept. 15. The only thing that changes is the title code in the payroll system. And for every fellow and trainee on all the UC campuses, that is a pretty common practice, where just, depending on the quarter, their job title changes but the substance of their work doesn't change at all. And for that reason, it's absurd to not include fellows and trainees in a student researchers union.
NM: For me, it was very disappointing because … a lot of fellowships are offered to minority students. And so, this is kind of excluding minority students from the protection which a lot of us are fighting to get. So it was extremely disappointing, especially that the UC claims they're trying to increase diversity and then seeing that they just have tried to cut off a lot of trainees and fellows who are minorities is just a double standard. And it makes me feel a lot of different emotions.
RE: It feels like in saying that trainees and fellows are a wholly different group that the UC is drawing a line between the contributions of researchers who work under a different employment class. And so, in as much as we're looking forward to bargaining for our first contract, working toward reducing the gender gap in academia (and) securing protections for international workers, we would like the University to acknowledge all of our contributions as researchers at this institution who deserve protections that allow us to focus on our research.
DB: How would you describe working conditions at the UC? How would you describe the UC as an employer?
NG: In the physics department, grad students are often teaching assistants for about half the time and researchers for another half. In my personal situation, I was a teaching assistant for three years, and beginning in 2020, I started working as a student researcher and will for the remainder of my stay as a grad student. While I was a teaching assistant, I was working under the union contract of UAW-2865. So I had an exact document which stated how much money I was going to make each month, what percentages I could be hired at, what to do or what would happen if I worked over those hours, including overtime pay and a litany of other rights, … such as parental leave, paid leave for the death of a close family member – things which people don't always experience but are incredibly important to have in the conditions of your work. And while I work as a GSR, I essentially don't have any of that. So, the departments actually decide how much money GSRs make each month. There's some guidance from the University, but it's woefully inadequate and the lowest levels that departments can pay are hardly $1,000 a month, which doesn't pay rent in the area. Granted, some departments have GSRs in well-funded labs who make more than teaching assistants, and that's just the kind of luck of the draw for grad student researchers and research fellows and other folks who work as student researchers. There's no standardization, and there's no adequate floor of the lowest pay level. So I'm lucky to have a nice grant right now that pays me appropriately, but I still would be making more if I was working as a TA because teaching assistants have unionized and have set raises in their union contract. There is a really real tangible monetary difference, which for me personally is several hundred of dollars a month, which adds up over the course of a year. And that's something that can immediately be changed with a union contract for student researchers.
NM: It's kind of a far walk to the nearest gender-neutral restroom. So I know for other transgender people, they don't actually have a gender-neutral restroom in their building, so they have to cross to another building and try to find one. If that restroom isn't working for some reason, then they have to look for another one, another building. It's a search for just using the restroom. And then sometimes the University doesn't pay us on time, which has happened to me (and is) very, very stressful. During that time, I was also writing my written qualifying exam, and so I was already stressed. But then I didn't get paid, so I was stressed about that, and then I had to pay my bills. I had to pay rent. I had to pay for other medical procedures that I need to survive and feel more comfortable in my own body. And that just created an overwhelming amount of stress where I did not know what to do. … I could barely do any of my research, which was very saddening for me … because I really like my project, and I really like what I'm doing, but I couldn't focus on it. I had to focus on other stuff that just made it so much harder to do the things I really wanted to do.
RE: In a department like mine where people have such diverse academic paths, the working conditions are highly varied among graduate students. That can mean if I'm TA-ing one quarter and doing research the next, my month-to-month paycheck difference might be over $1,000. Having an unreliable source of income is definitely tough for people. When the University switched to the UCPath system, there was a period of time where I also just didn't get paid. … Nobody could help me with it in the UCPath process until I had called them so much that I was getting the same people on the phone over and over again. … The amount of time out of my workday that it took for me to call them enough that they would pay me so that I could pay my rent was definitely time away from my work. And so essentially what that says to me is that there's no substitute for a contract. Many people have great working conditions when it's left to the discretion of their individual lab or department, but that is not a guarantee. And teaching assistants and postdocs at the UC have used their contracts to bargain for things like paycheck protection and recourse in cases of sexual harassment. And I think that GSRs deserve that. Fellows, trainees – we all deserve those same protections across the board regardless of who we're working for.
DB: Graduate student researchers have to juggle two identities simultaneously: being a student who relies on the UC for an education as well as a laborer whose working conditions may put them at odds with their employer, who is also the UC. Do you find it challenging to reconcile these two identities, and do you think one identity is more salient than the other?
NG: For many grad students, especially after their first year when they finish their written part of their graduate studies, are less students than most nongraduate students or nonacademics would think. Frankly, I don't feel like a student at all. My engagement with classes at this point is that I teach them occasionally. I do research. I'm working on publications that will be part of my scientific field. I give talks on my research. I have traveled to conferences to present my research. I am a student in name, but in practice, I am an employee of the University contributing to the research which makes it the No. 1 public university in the country and one of the top universities in the world. I think that the University is presenting a false dichotomy of students versus workers in order to try to pay us less and not give us some of the rights which student researchers are demanding. And frankly, I do feel like I am primarily a worker and a laborer for the University.
NM: For my program, I only take classes my first year. (During) my second year, I took two classes and that's it. And then the rest was all research. … Most of the time, it feels more like I'm a worker than I am a student.
RE: Even during my first year here, when I was taking classes, I was working as a student researcher, and I was working on research that eventually became published. The classes that I took directly supported that research. It has been a while since I've taken classes. These days, my office is just my office, but even when I was operating as a student in some capacity, that was always in support of my research. There were never classes that I took that were not directly related to the research that I was doing at the time. I don't ever feel like there has been a dual role that I have played here. I've always been a researcher, and anything else that I have done on campus has been in support of that role.
Huang is the 2021-2022 Opinion editor. She was previously a 2020-2021 assistant Opinion editor and an opinion columnist. She is also a third-year public affairs student at UCLA.
Huang is the 2021-2022 Opinion editor. She was previously a 2020-2021 assistant Opinion editor and an opinion columnist. She is also a third-year public affairs student at UCLA.