UC fails to recognize student researchers union, seeks to exclude certain graduate positions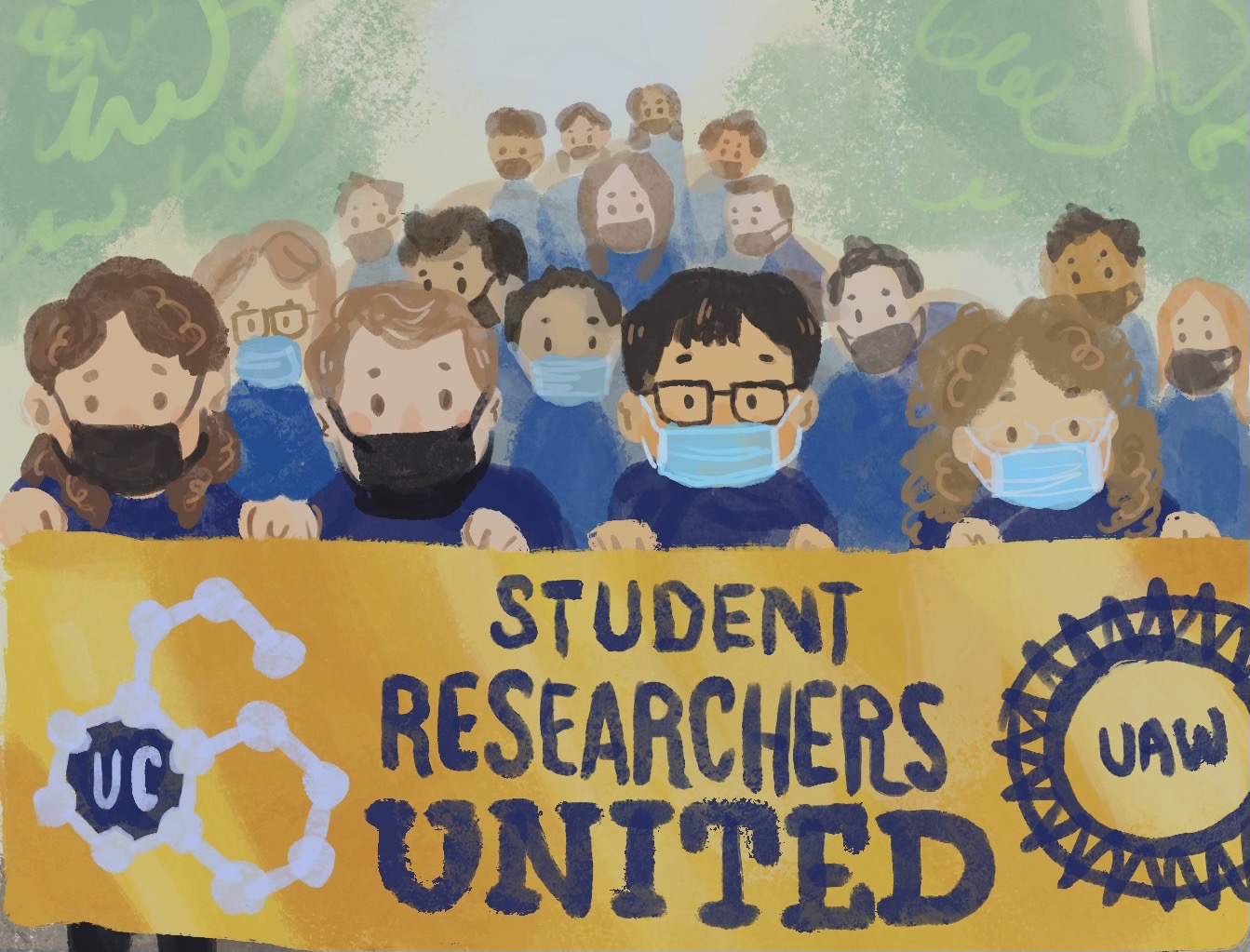 (Katelyn Dang/Illustrations director)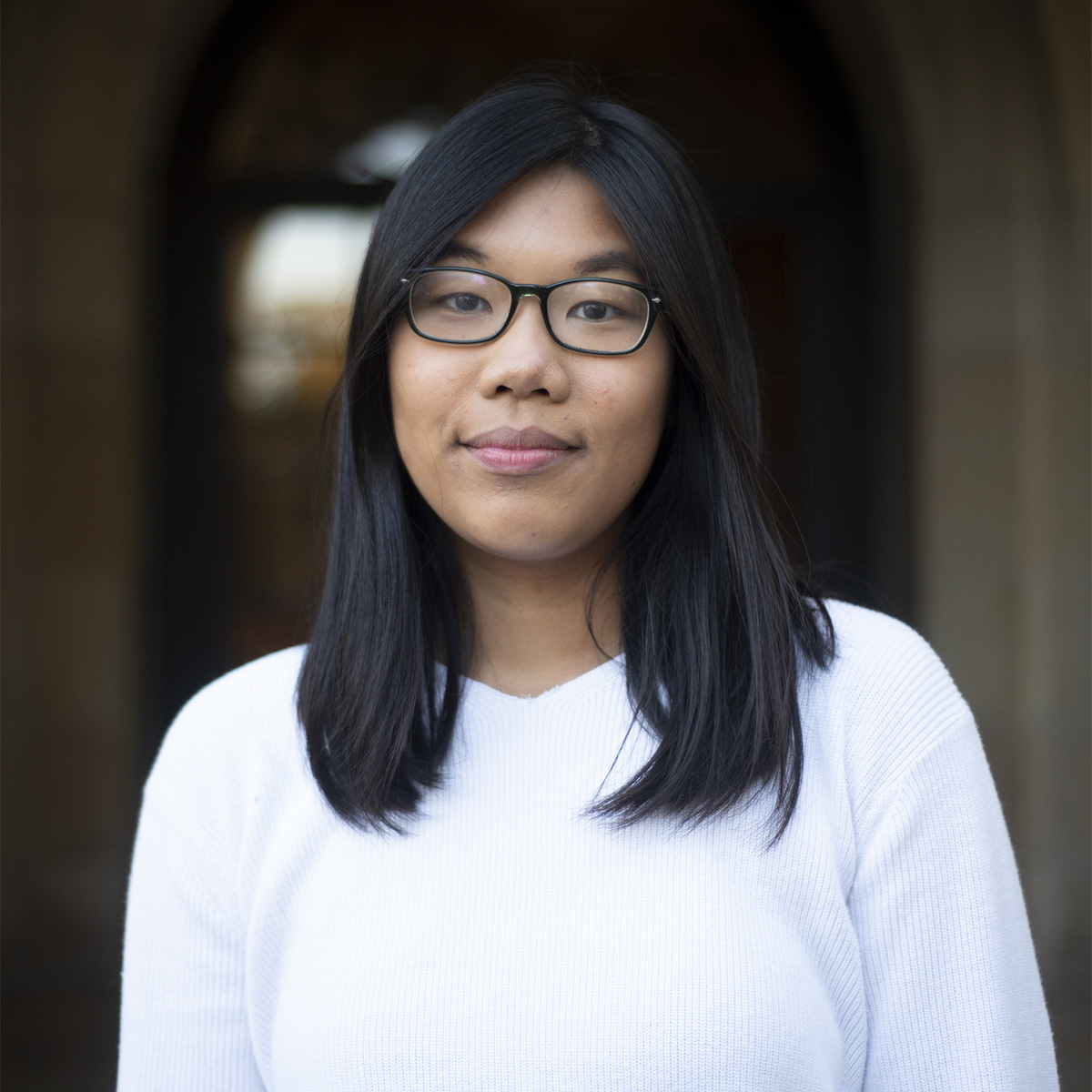 Correction: The original version of this article and its headline incorrectly stated that the UC recognized the UC Student Researchers United, while excluding certain graduate positions. In fact, the UC cannot partially recognize a union, so they failed to recognize the SRU and seek to exclude certain graduate positions.
This post was updated Sept. 6 at 7:43 p.m.
The University of California has officially refused to recognize an initiative aiming to form a student researchers' union but excluded graduate students on fellowships and traineeships as part of the union.
The UC Student Researchers United, a campaign to form a union to improve working conditions for student researchers, submitted more than 10,000 signed authorizations cards and a formal petition for representation to the California Public Employment Relations Board in May. In August, PERB verified the SRU had a majority of support and gave the UC an extension until Sept. 2 to formally raise objections or recognize the union, according to the SRU website.
On Aug. 25, the SRU held rallies at all UC campuses, calling on the UC to formally recognize the union in order to begin negotiations.
The UC claimed to recognize the SRU on Sept. 2, but announced it would continue to seek the exclusion of fellows and trainees in union enrollment.
However, according to the California Code of Regulations, doubting the appropriateness of the proposed unit results in a denial of recognition, as partial union recognitions are not allowed.
Following the UC's Sept. 2 decision, the SRU started a petition to demand the UC recognize a union including fellows and trainees.
[Related: Graduate student researchers seek to form a union, secure fair treatment]
According to case documents obtained by the Daily Bruin detailing the UC's response to SRU's petition, the UC chose to recognize approximately 11,000 graduate student researchers as part of a union. However, the UC argued students who receive external funding from fellowship or traineeship grants do not count as employees under the Higher Education Employer-Employee Relations Act – the law that extends collective bargaining rights for UC and California State University employees.
The UC said in the case documents that the University does not exercise control over minimum stipend awards or termination of financial support for fellows and trainees. Therefore, they are not employees and are not granted the same collective bargaining rights under HEERA.
Even if trainees and fellows are identified as employees under HEERA, the UC said, their working conditions and job duties are still not similar enough to those of GSRs to be included in the union.
According to the case documents, the UC states that trainees' and fellows' goals and conditions are set by their funding agency in comparison to GSRs, who are under the jurisdiction of the UC.
"The University of California recognizes the valuable role of our graduate student researchers in contributing to innovation and learning across our campuses," said Ryan King, a UC Office of the President spokesperson, in an emailed statement. "Generally, once a union becomes the certified representative of the employee unit at issue, UC and the union would then commence the collective-bargaining process."
UC GSRs expressed opposition to the UC's decision to exclude certain students and further emphasized the need for a union for all student researchers.
The idea that GSRs, trainees and fellows don't share a community of interest is ridiculous, said Gwen Chodur, a nutritional biology doctoral student at UC Davis, adding that the same work is being done despite the differences in funding sources.
Natalie Moncada, a molecular, cellular and integrative physiology doctoral student at UCLA, said the UC's approach puts GSRs in a place where they have to choose between continuing to fight for recognition or accepting that fellows and trainees will not be given the same rights.
"From the UC's perspective, it was probably a somewhat strategic thing to do … would they be able to have GSRs say, 'OK, you know what, fine, we'll fight about trainees and fellows some other day,'" Chodur said. "And we've pretty overwhelmingly said that's not how it's going to work – it's going to be all of us."
Chodur added that while PERB certifies the union, GSRs are willing to mobilize and demonstrate further through walkouts or strikes.
There are currently no guidelines or rules across the UC for pay and rights of GSRs, said Nick Geiser, a physics doctoral student at UCLA. He added that pay for GSRs varies from department to department and that any department can choose how it pays graduate students because there is no standardization for how GSRs are paid.
While working as a teaching assistant, Geiser said, he was able to receive backpay alongside a bonus because of negotiations by the TA union. However, student researchers in the same office who also went unpaid did not receive the same bonus.
Chodur said as a GSR, she went 50 days without being paid and had to figure out the process of receiving her late pay by herself. She added that in contrast, TAs in her department were able to file a grievance and be paid within 10 days – despite starting the process a month after her.
Moncada, who is transgender, said delayed payments were an additional stressor and left them in a position where they were unsure about affording needed gender alignment medical procedures.
"The stress of having to navigate a world that doesn't really accept you is already very mentally draining," Moncada said. "Right now, I'm having facial hair removal, and when I didn't get paid, I was freaking out … and then my body dysmorphia just increased more."
Moncada added that when it comes to potential future negotiations, they are hoping for more affordable housing near campus and inclusive restrooms for GSRs.
Chodur said she wants to see increased protections against harassment and discrimination for GSRs in addition to stronger job security.
Alongside better communication about pay and work hours, Katie Leap, a human genetics doctoral student at UCLA, said she hopes for improved health insurance. Current GSRs are covered by the UC Student Health Insurance Plan, Leap said. However, she added UC SHIP covers very little, and she currently pays for certain prescriptions out of pocket despite her efforts to receive more coverage.
"I think it benefits the UC to have happy, healthy workers who get paid on time and don't worry about missing rent, and I think it benefits everyone," Leap said. "If we can just go back to work, that would be really nice, … but you can't because you can't pay rent."
Tran was the 2021-2022 national news and higher education editor in addition to being a contributor for Enterprise. She was also a fourth-year political science student at UCLA.
Tran was the 2021-2022 national news and higher education editor in addition to being a contributor for Enterprise. She was also a fourth-year political science student at UCLA.