The Royce Report: April News Update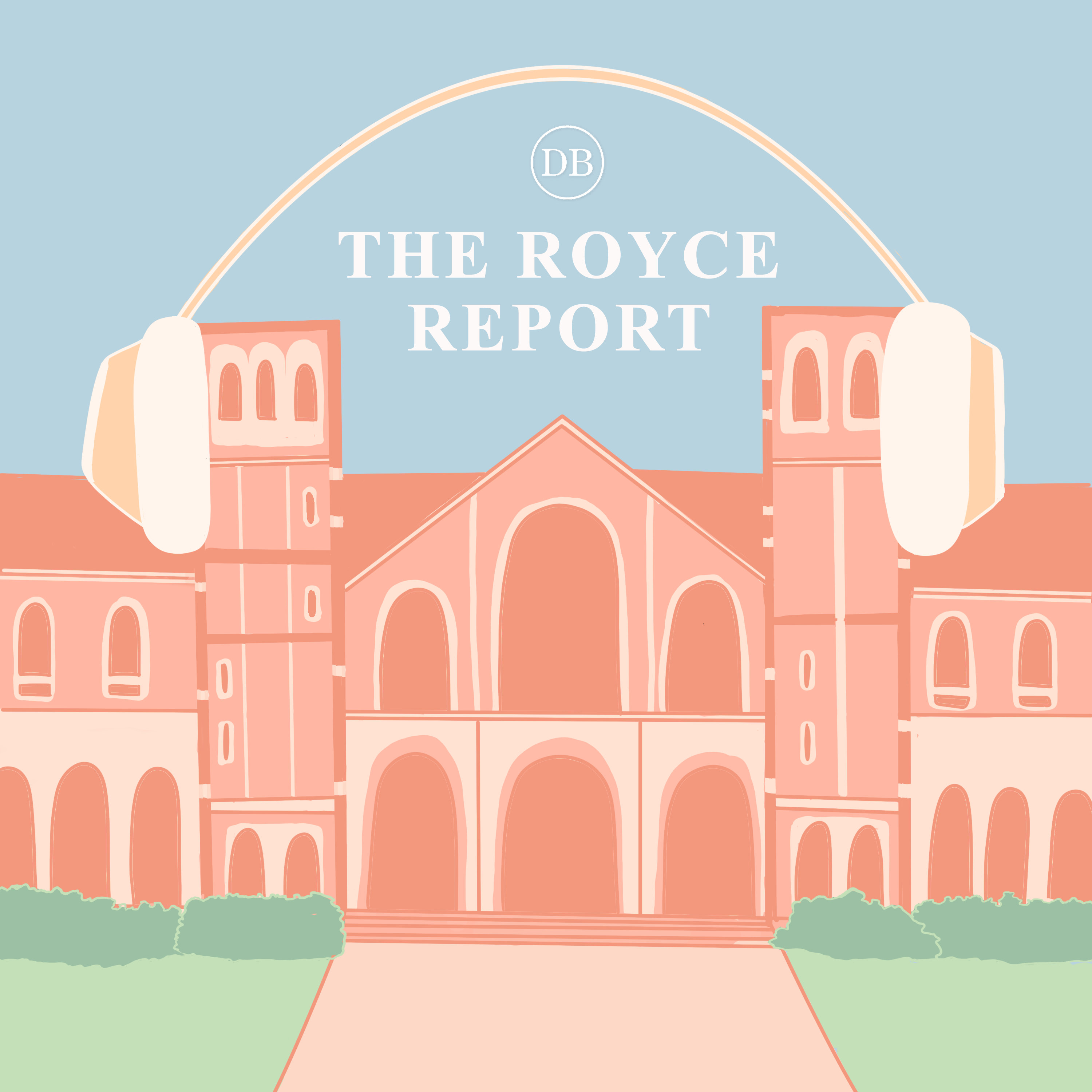 (Jade Ichimura/Daily Bruin)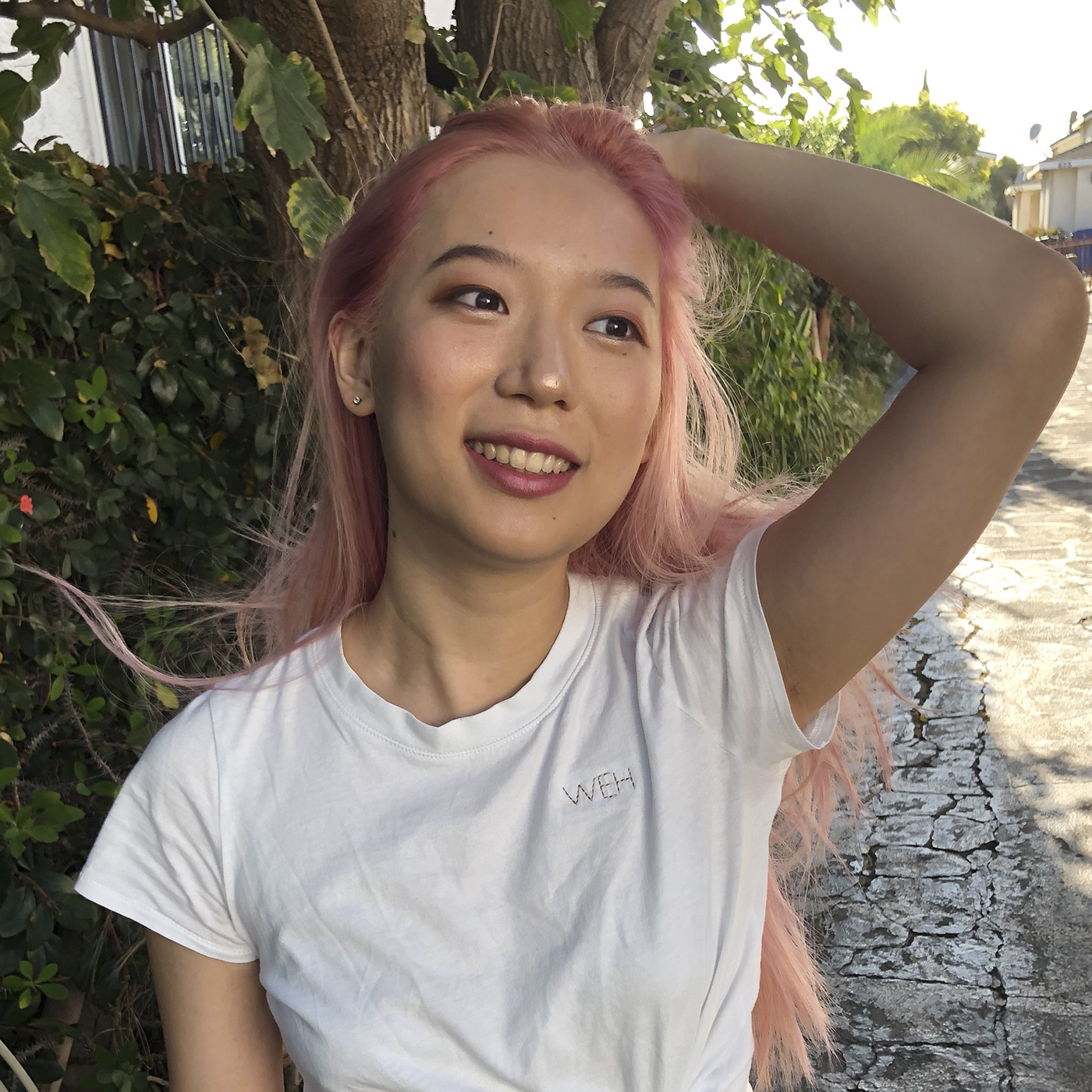 Sophia Khoroushi: Hey fellow Bruins. Welcome back to "The Royce Report." In this episode my co-hosts Ananya Iyer, Alan Humphreys and I, Sophia Khoroushi, will be updating you on the latest UCLA news from the first few weeks of spring quarter. Keep on listening to learn more about what's going on around UCLA.
Here's Ananya starting us off with some pandemic updates.
*Royce Ring*
Ananya Iyer: As a result of California's decline in COVID-19 cases and rise in vaccinations, Gov. Gavin Newsom announced California's economy will fully reopen June 15. This is on the condition that hospitalization rates remain low and that there is a sustainable supply of vaccines.
UCLA announced they will be requiring students living on the Hill to be tested for COVID-19 once per week and potentially twice per week in the future due to a rise in cases on campus. As of right now, the mask mandate will remain upon reopening.
Sophia Khoroushi: Now here's some general news updates, with Alan starting us off.
*Royce Ring*
Alan Humphreys: A national cyberattack compromised the social security numbers, bank account information and other personal information of some students, employees, retirees, applicants and dependents at UCLA. Soon after, some UCLA students began to receive threatening emails promising to publish their personal information.
The cyberattack targeted the file transfer service Accellion, used by UCLA alongside around 100 other institutions.
UCLA is still working to notify every affected community member. In the meantime, Bruins should assume their data has been compromised. Bruins are urged to take advantage of a free year of credit monitoring and identity theft protection offered by the University of California.
Adults can find this resource at experianidworks.com/RR3Bplus. That's experianidworks.com/RR3Bplus. Once there, Bruins can use the code JCZGTC333. That's JCZGTC333 to access a year of free credit monitoring and up to a million dollars of identity theft insurance.
Ananya Iyer: The class of 2021 will have the option of an in-person graduation ceremony this coming June, Chancellor Gene Block announced April 13.
This special commencement will allow participating graduates to be photographed, hear their name read out loud and walk across the stage at an outdoor location on campus.
In addition to a livestream of the event, graduates are allowed up to two guests at the ceremony. There will also be a class of 2020 and 2021 graduation ceremony for friends and family in the future, when it is safe to do so.
Sophia Khoroushi: On April 13, Derek Chauvin, the Minnesota police officer who killed George Floyd, was found guilty of murder on all charges – including second-degree murder, second-degree manslaughter and third-degree murder. The verdict was broadcasted live on national television.
George Floyd's murder was one of several high-profile police brutality cases in the racial justice movement of 2020 through 2021. His death under the knee of Chauvin was caught on video, sparking the racial justice protests in the summer of 2020.
Chauvin's sentencing hearing is set to take place on June 16. Prosecutors might seek a sentence that goes above the Minnesota sentencing guidelines.
Meanwhile, national protests against police brutality continue in the aftermath of the death of Daunte Wright, another Black man shot and killed by police.
Alan Humphreys: Last June, the Los Angeles Police Department used the Jackie Robinson Stadium parking lot – which is leased by UCLA – to hold detained protestors from the racial justice demonstrations sparked by the death of George Floyd.
This month UCLA appointed a third-party review to assess the incident. UCLA Law alumna Rasha Gerges Shields and education professor Tyrone Howard will serve as third-party co-chairs of the group. In addition to reviewing the incident, Howard and Gerges intend to gather community feedback and propose new public safety measures.
Sophia Khoroushi: Through a $5 million grant, UCLA will implement a social justice curriculum centered around data science. The grant will fund a new cluster course, "Data, Society, and Social Justice," for undergraduate students.
Ananya Iyer: If passed, a proposed California state bill could allow those under University of California health insurance to obtain health care coverage for contraceptives, including over-the-counter birth control.
In order to be passed into law, the proposed bill first has to undergo approval from multiple committees, the California Senate and the California Assembly.

Alan Humphreys: The results of the Graduate Students Association election are in.
This upcoming year, Musibau Francis Jimoh will serve as GSA president, Neda Ashtari as vice president of external affairs, Lewis Luo as vice president of internal affairs and Isabel Benvenuti as vice president of academic affairs.
This year saw a 10.22% voter turnout rate, down from last year's 14%.
Sophia Khoroushi: Black student activists at the School of Education are petitioning the administration are petitioning the administration to hire more Black faculty and staff, recruit more Black students and establish an endowment to support Black graduate students conducting research. In response, the School of Education requested six to eight weeks to plan for new diversity initiatives. The School promised to provide $1,000 stipends to three Black Bruins who aid the school in creating these initiatives.
Now here's Ananya with the USAC update.
*Royce Ring*
Ananya Iyer: The spring 2021 USAC elections ballot included 39 candidates running for 15 student government positions. Some seats were uncontested.
USAC, in collaboration with the Daily Bruin, held candidate debates April 28 and 29. Voting began April 30 and ran through May 7.
Visit dailybruin.com to see the full list of candidates.
Now here's Alan leading us off with some sports-related news.
*Royce ring*
Alan Humphreys: Johnny Juzang, a sophomore at UCLA, has announced on April 20 he will be entering the 2021 NBA Draft while keeping his eligibility to continue attending the university.
Juzang is a highly sought after player, as proven in his performance during the NCAA tournament where he averaged 21.6 points per game, earning him the East Region's Most Outstanding Player award.
Sophia Khoroushi: On April 16, No. 1 UCLA Beach Volleyball's 21-match winning streak was broken in a match with No. 2 USC by a score of 3-2.
The Bruins were also defeated by the Trojans this season on March 4 and April 22.
Ananya Iyer: Redshirt junior forward and center Jalen Hill had decided to step away from UCLA men's basketball in February and later disclosed on Instagram that he will be stepping away from the sport for good.
Hill concluded his time with the team with 504 points, 489 rebounds and 61 blocks on 54.6% shooting and was named as an honorable mention for the Pac-12 All-Defensive Team in 2020.
Alan Humphreys: The UCLA men's soccer season concluded its final game of the season by defeating California at Wallis Annenberg Stadium on April 17 with a final score of 4-3.
*Royce ring*
Sophia Khoroushi: Thanks for listening to this week's episode of "The Royce Report." Keep up with our podcast through Spotify, Apple Podcasts or SoundCloud and catch our next episode. And be sure to visit dailybruin.com to join the conversation, access the show notes and discover more UCLA news.
This podcast episode was directed by Sophia Khoroushi, produced by Anna Syed, and hosted by Alan Humphreys, Ananya Iyer, and Sophia Khoroushi. This episode was written by Alan Humphreys, Jamie Jiang, Sophia Khoroushi and Ananya Iyer with sound engineers Anna Syed and Jamie Jiang.