State bill could increase access to contraceptives through UC health plan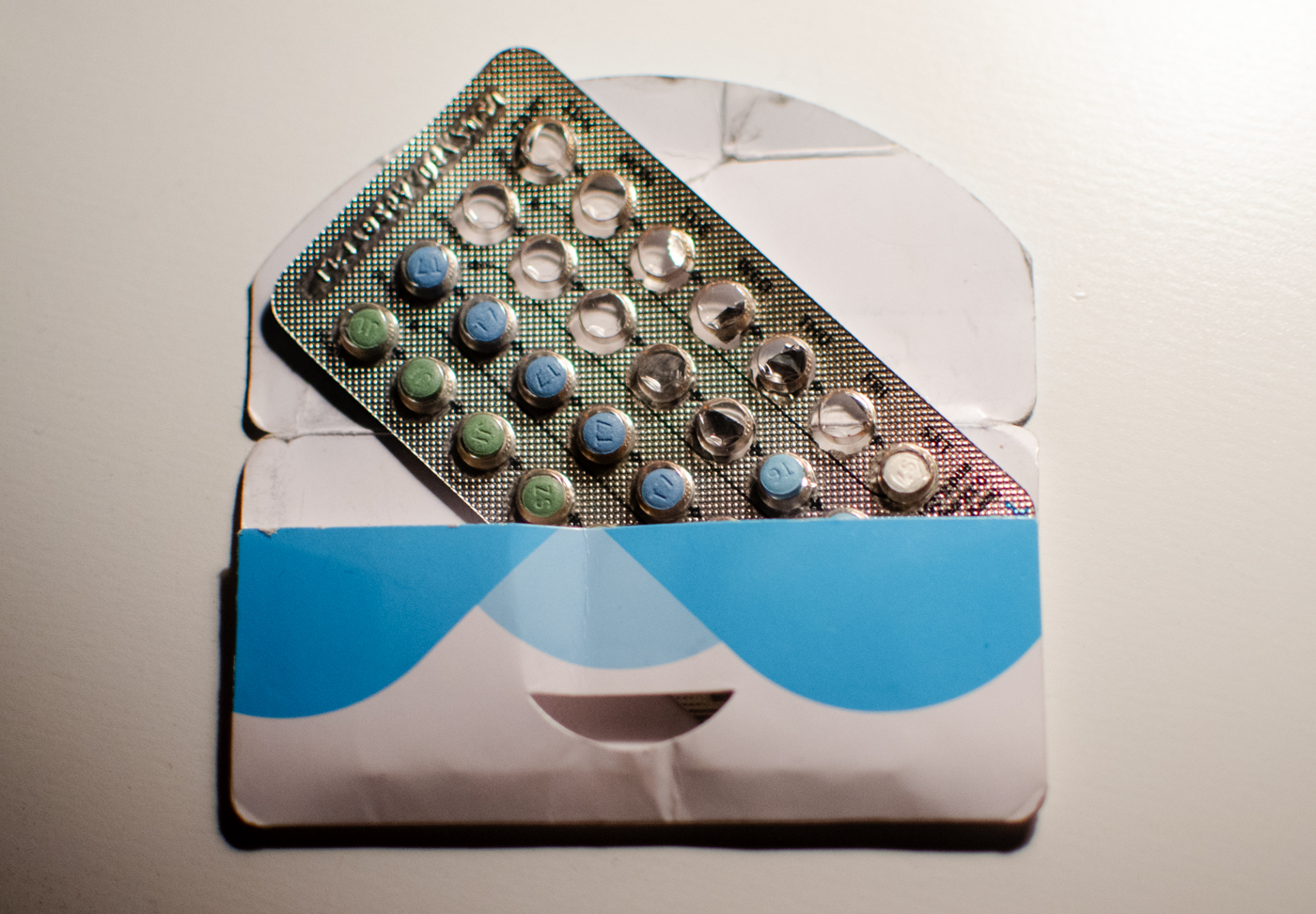 If passed, Senate Bill 523 would expand contraceptive coverage for those using or enrolled in University of California health care plans and would prevent religious employers from retaliating against their employees who get contraceptive coverage outside of their employer provided health plan. (Kanishka Mehra/Photo editor)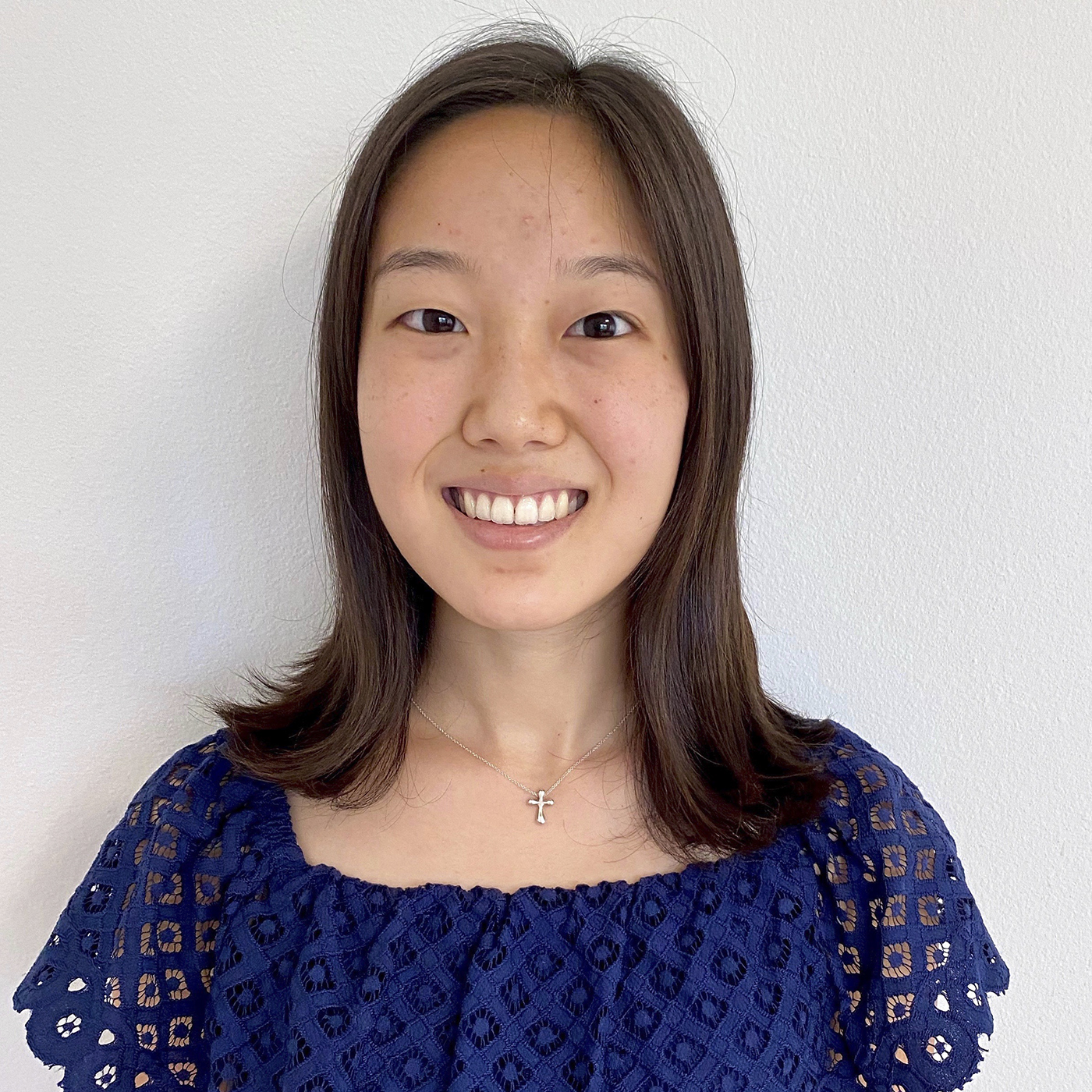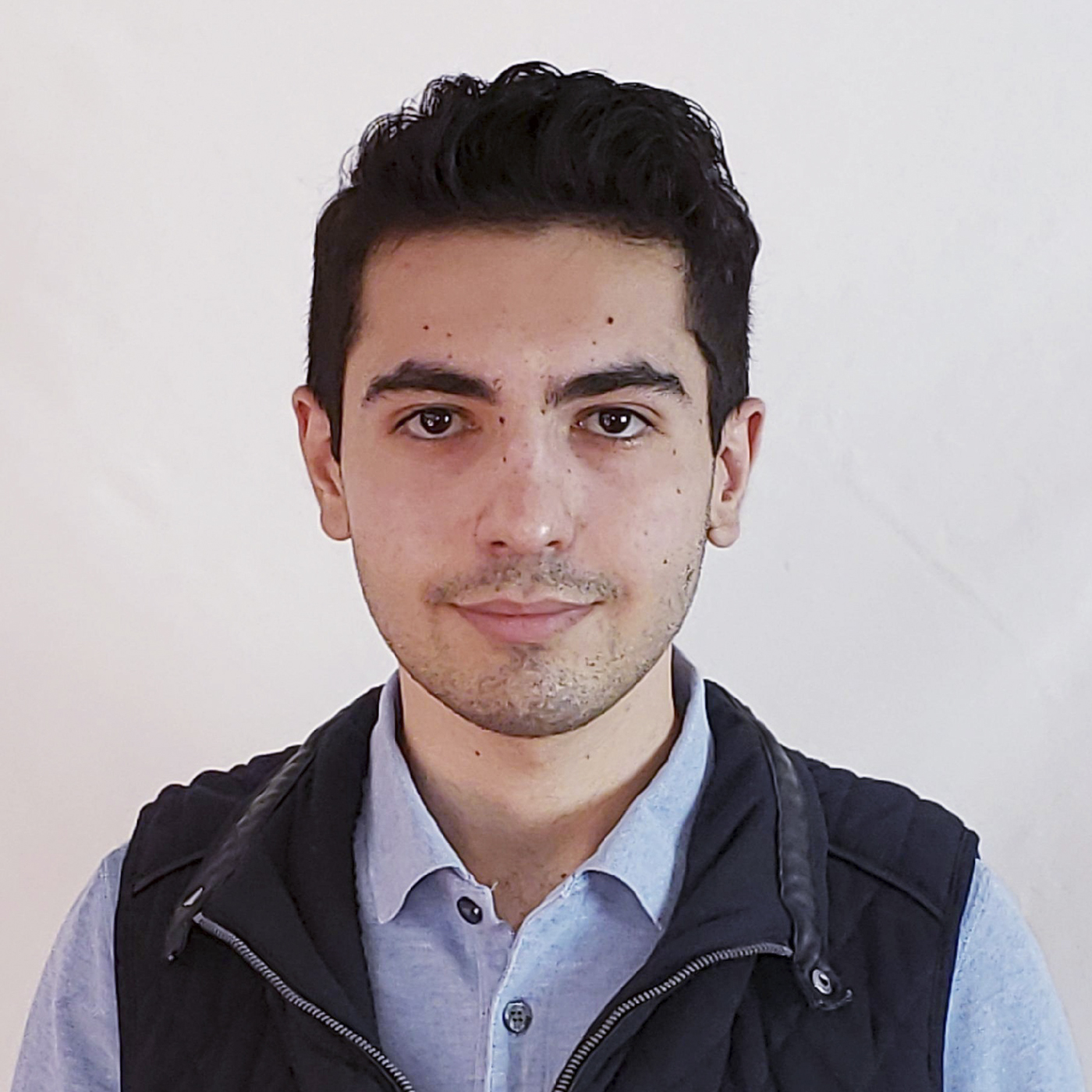 A proposed California bill could expand health care coverage to include contraceptives for students and employees enrolled in University of California health plans.
Senate Bill 523 would require state employee and university health plans to include coverage of over-the-counter birth control and contraceptives. The bill would also prevent religious employers from retaliating against employees who want contraceptive care outside of their provided plan. The bill defines religious employers as nonprofit organizations which primarily employ and serve people with the same religious beliefs as the organization.
The Senate Labor, Public Employment and Retirement Committee in the state legislature passed the bill and re-referred it to the Senate Committee on Health on April 6.
If the bill is approved by all the relevant committees, the California Senate and California Assembly will vote on whether to make the bill into law. If both houses agree on the final text of the bill, it will be sent to Gov. Gavin Newsom for his approval.
SB 523 builds upon Senate Bill 1053, which passed in 2014 and established contraceptive coverage for individuals under Medi-Cal and most commercial health plans.
Before SB 1053, the Affordable Care Act did require most health insurance carriers to cover Food and Drug Administration-approved birth control methods with no out-of-pocket costs, but federal regulations allowed health plans to use "reasonable medical management techniques." Through this loophole, employers did not allow women across the U.S. to receive the birth control method of their choice.
State Sen. Connie Leyva, who introduced the bill, said UC students and staff are among the groups who could gain the most from the bill because state laws do not apply to student health plans.
"When the bill passes, everyone enrolled in student and university health plans and state worker plans will be able to get their birth control method of choice without any restrictions," Leyva said.
Students will be able to access a full 12-month supply of birth control and contraceptives and will not have to pay for anything out of pocket, Leyva added.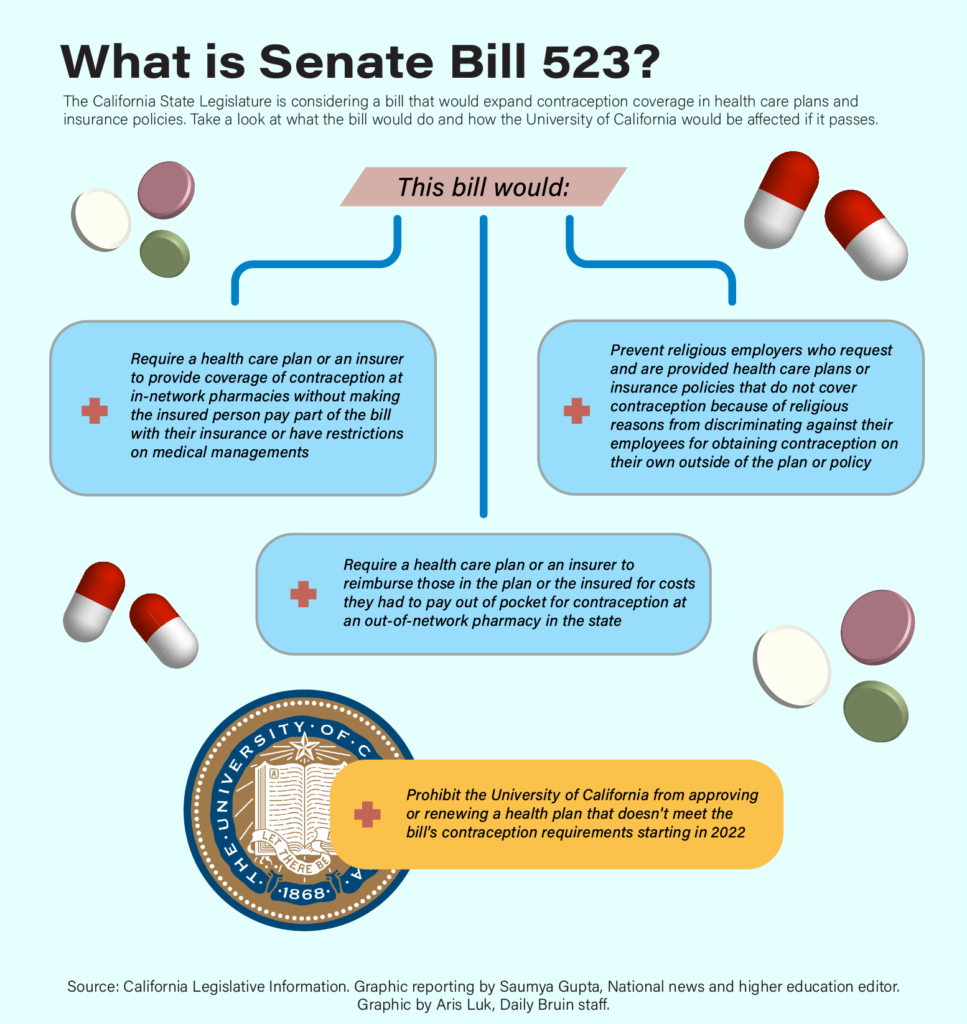 Paula Tavrow, an adjunct professor of community health sciences, said the bill is an effort to achieve gender equality. She said women often face the financial burden of purchasing contraceptives, even when both partners wish to avoid an unwanted pregnancy.
Women also face greater social and psychological challenges in the case of an unwanted pregnancy, Tavrow said.
Since 2013, around 40% of pregnancies in the U.S. were unintended, according to the U.S. Department of Health and Human Services. Additional research from BioMed Central found that unplanned motherhood was associated with an increased risk of depression nine months after childbirth, especially among women who felt unhappy or ambivalent at the start of their pregnancy.
"I think that when you do the math, you find this starts to become cost-effective," said Tavrow, the director of UCLA's Bixby Program in Population and Reproductive Health.
Leyva said SB 523 modernizes birth control laws and addresses health care disparities in reproductive health outcomes by expanding access to contraceptive care.
"We have a whole group of people who don't think women should have the right to have an abortion. … Fine, but then make sure that women and men have access to birth control," Leyva said. "You can't have it both ways."
Michael Crawford, director of UC Health Communications, said in an emailed statement that the UC supports providing contraceptive coverage to its students.
Crawford added that the UC Student Health Insurance Plan, a health insurance option offered to students, already provides coverage for prescription contraceptives.
Leyva said she thinks it is important for the UC to support the bill.
"If the University of California is committed to students, they should be committed to their health care in all forms," Leyva said. "And part of that is the right to birth control."
The greatest pushback to the bill will likely come from health insurance companies who do not want to cover more benefits, Leyva said. Most of her colleagues have been very supportive of the bill and expanding reproductive health rights, she added.
Tavrow said she thinks some legislators may oppose the bill because of increased health care costs during the COVID-19 pandemic. However, she said she is cautiously optimistic that the bill will pass because it follows California's trend of providing greater access to health services.
If the bill passes, the UC faces the responsibility of informing students about their expanded access to contraceptives, Tavrow added. For example, providing information only through the Arthur Ashe Student Health and Wellness Center would not be enough to educate students, Tavrow said.
"We have to think, … where do students get their information?" Tavrow said. "The mistake that's sometimes made is to only use a single channel."
The university should employ social media posts, websites and emails to inform students of their expanded health plan benefits, Tavrow added.
Once students are made aware of the bill's benefits, the expanded coverage would then be valuable, Tavrow said.
"That is what I think is our underlying ethos … to expand access, as opposed to impose more restrictions," Tavrow said.