Dance Marathon 2021 goes virtual with a week of HIV/AIDS awareness events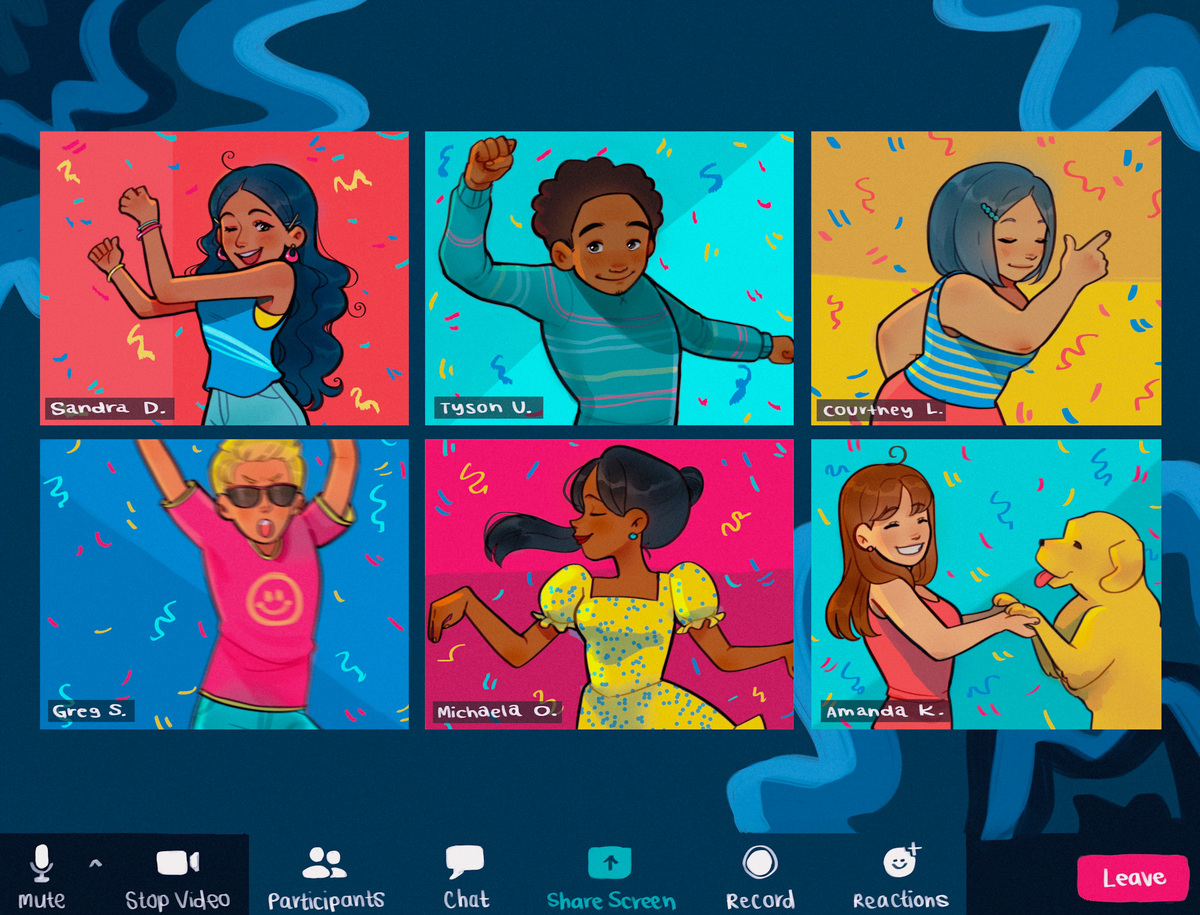 (Katelyn Dang/Daily Bruin)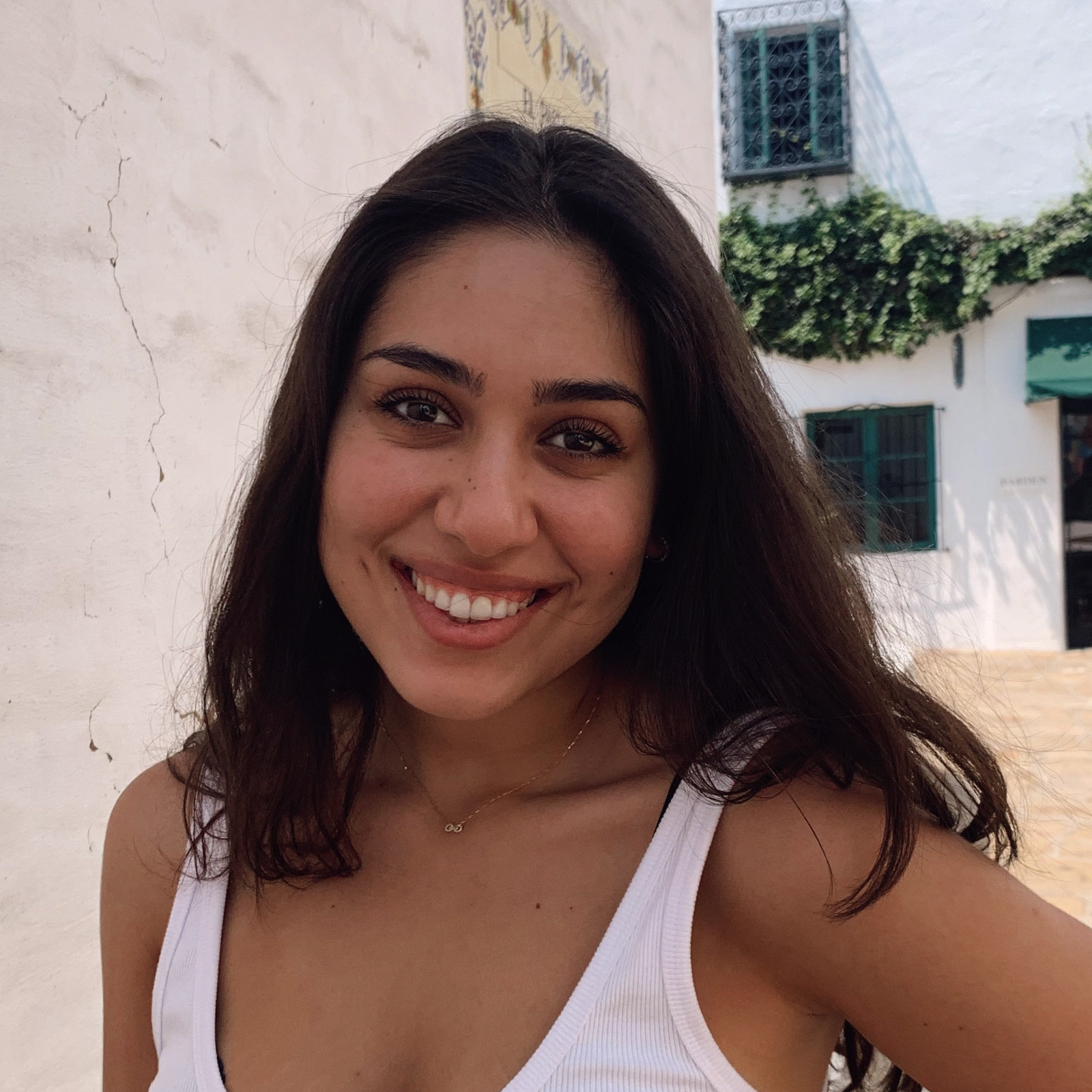 This year's Dance Marathon is one hour shorter than last year's – but the experience is five days longer.
Hosted by the Pediatric AIDS Coalition at UCLA, the annual event will be held virtually for a second time Saturday. Although the physical event in Pauley Pavilion typically lasts 26 hours, organizers have adjusted its layout to include Take a Stand Week, a week full of activities for students that culminates in the three-hour livestream Dance Marathon over the weekend. Emma Paine, PAC president and a fourth-year human biology and society student, said they decided to spread out the events to maximize engagement in order to educate participants and fundraise for their cause.
"We've done everything that we can to make it as multifaceted as possible and to make opportunities for everyone despite their interests," Paine said. "We really feel like there are opportunities for engagement all across the board, no matter what your goal is to get out of this week."
[Related: Dance Marathon 2020 moves online with a focus on themes of unity and awareness]
The weeklong event aims to educate the UCLA and broader Los Angeles community on the impacts of HIV/AIDS through advocating and fundraising for local and international organizations, said Lily Emerson, PAC director of community relations. Though the Elizabeth Glaser Pediatric AIDS Foundation is PAC's primary beneficiary, the fourth-year human biology and society student said it also raises funds for The Laurel Foundation and the UCLA AIDS Institute to aid research and advocacy efforts and support families affected by HIV/AIDS. Although participants will no longer be able to meet event speakers or the children that PAC works with in person, Emerson said the switch to a virtual environment ensures everyone's safety and still provides outlets for education and activism.
"We were really trying to figure out ways to make a virtual event as engaging as it could be and ensure that people who came to this event felt like they were receiving education and would be inspired to join and fight for this cause," Emerson said.
This year's theme of "Engage" underscores the COVID-19 pandemic's impact and its intersections with HIV/AIDS, Paine said. While PAC primarily focuses on mother-to-child transmission and pediatric HIV, it has expanded its scope to highlight other impacted groups like Black and LGBTQ+ communities. This gave rise to Take a Stand Week as Paine said the circumstances of the pandemic pushed the organization to engage with every community it could reach which required more time.
In previous years, Paine said the marathon had a fundraising requirement of $260, but this has been eliminated to ease any financial circumstances participants have experienced from the pandemic. She said although funding plays a crucial role for PAC, the organization's primary goal is education and making everything as accessible as possible.
"We felt that sacrificing the fundraising requirement was worth it in order to up our attendance because obviously, the money is fantastic, it makes a huge impact," Paine said. "But our ultimate goal is to educate, and we can do that if we're able to get more people on the call."
Throughout the week, PAC has offered a variety of events like a Zoom panel Monday with Tiko Kerr, a Canadian painter and HIV activist, and a walkathon Thursday. Participants were assigned to specific color teams and earned points by attending activities that educate and raise funds for PAC's cause, all while building energy toward Saturday's Dance Marathon, Paine said.
[Related: Online dance performance emphasizes resisting white supremacy through movement]
However, organizing a virtual event of this scale has had its challenges. Paine said without in-person registration opportunities from Bruin Walk tabling and classroom announcements, PAC had to shift its outreach strategy. By sending emails to professors and organizations on campus and having PAC members reach out to their own network, she said around 570 participants have signed up for Dance Marathon. Shreya Ramineni, PAC director of public relations and a fourth-year human biology and society student, said although working through the uncertainty of the event proved to be a challenge, its virtual format provides increased accessibility.
"I think this year, a really big challenge was just trying to figure out how we can go from over 10 years of experience doing an in-person Dance Marathon and trying to make it work when we didn't even know if we would be able to have an in-person Dance Marathon," Ramineni said.
Headlined by the band almost monday, Saturday's event will feature speeches from children at Camp Laurel who are affected by HIV and speakers from other beneficiaries that have partnered with PAC. Ramineni said the organization's morale team will be emceeing the event, which will also include a workout class.
Through Take a Stand Week and Dance Marathon, Paine said she ultimately hopes participants will consider raising awareness, resources and funding for HIV/AIDS as a worthy cause. The intersections that lie within medical distribution, testing and counseling for those in the HIV/AIDS community leave them particularly vulnerable, especially during the pandemic, she added. She said the event aims to destigmatize the disease and provide continuous engagement to support those who are affected by it.
"(Our cause is) so multifaceted and intertwined with really every cause that people are rallying behind at this moment," Paine said. "I would love for people to recognize that and to recognize that this is worthy of people's attention – it's worthy of people's continued effort."
Madjidi served as the Lifestyle editor at the Daily Bruin from 2020-2021. She was previously an Arts & Entertainment contributor from 2019-2020.
Madjidi served as the Lifestyle editor at the Daily Bruin from 2020-2021. She was previously an Arts & Entertainment contributor from 2019-2020.