'Chevy Mystery Show' episode screening prompts discussion on impact of 'Columbo'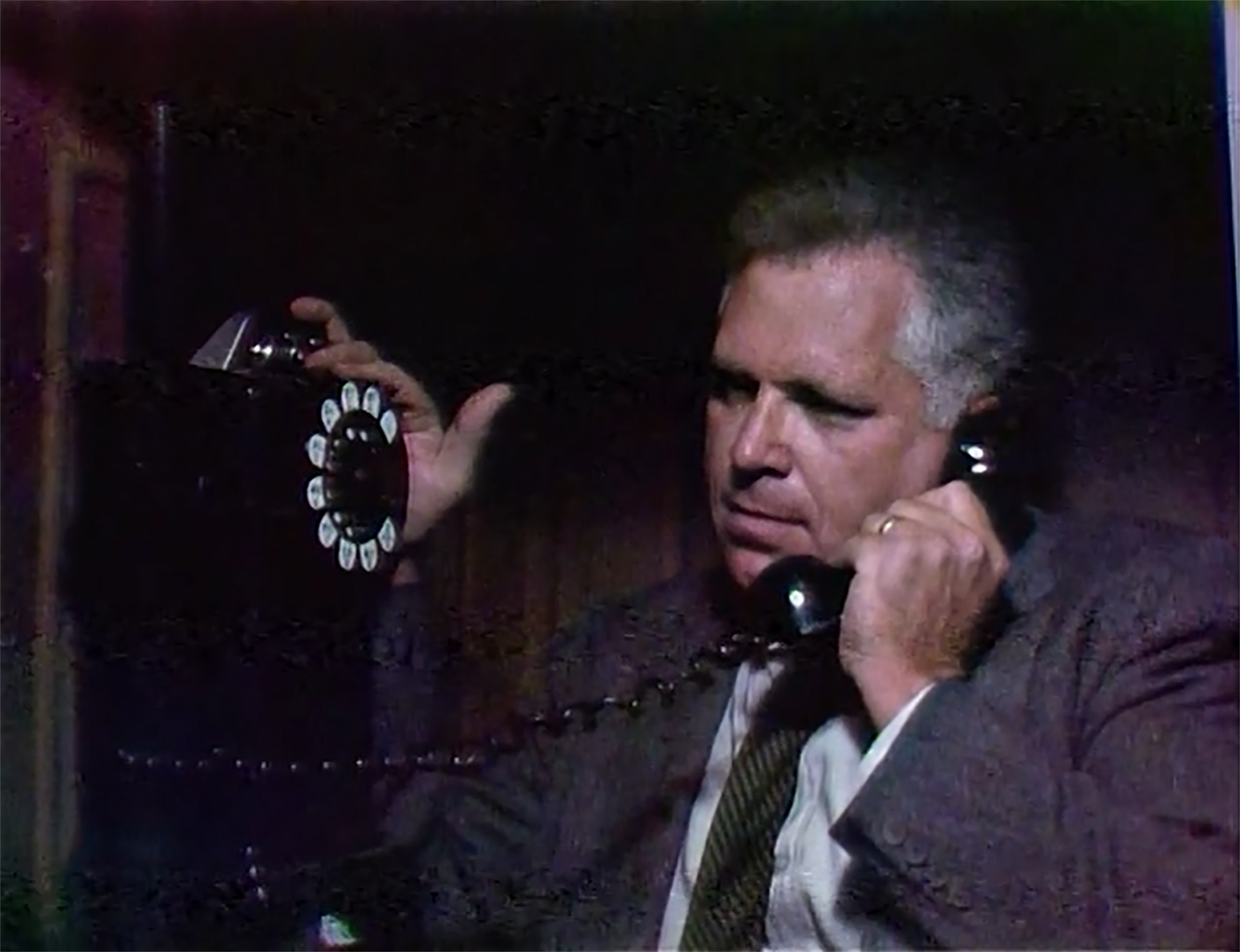 The UCLA Film & Television Archive hosted a screening of "Enough Rope" on Thursday, where actor Bert Freed can be seen bringing the scrappy detective Lieutenant Columbo to life. (Courtesy of Chevy Mystery Show: "Enough Rope")
From anthology to stage-play, movie to pilot, Columbo took the long road to becoming an icon.
On Thursday, the UCLA Film & Television Archive hosted a virtual screening of "Enough Rope," an episode from the 1960 anthology series "Chevy Mystery Show," where actor Bert Freed brings the scrappy detective Lieutenant Columbo to life. Columbo would later move to center stage in a theater adaptation and made-for-television movie before becoming the eponymous character played by Peter Falk in the 10-season crime drama "Columbo." Mark Quigley, a television archivist at the UCLA Film & Television Archive, said this made Columbo one of the most popular television characters of all time.
"We're showing this installment of the 'Chevy Mystery Show,' not for what it is, but (as) … the incarnation of this character without Peter Falk," Quigley said. "It's a cultural curiosity, and it's the kind of thing that you will find in archives."
While Falk would become an indelible actor in the role, "Enough Rope" marks the genesis of many classic Columbo features, Quigley said. These include the character's seemingly haphazard detective work and the inverted whodunit structure – where the mystery is not in who the murderer is but how they will be caught.
[Related: 'The Last Days of Judas Iscariot' adds virtual reality to biblical tale]
Contrasting with the highly educated and wealthy criminals he investigates, Columbo maintains the air of a working-class man, said Amelie Hastie, professor of English and film and media studies at Amherst College and author of the forthcoming book, "Columbo: Make Me a Perfect Murder." Audiences love Columbo because he was a decent man who loved his job and was good at it, Hastie said, paraphrasing one of Falk's reflections on the character.
"(People liked) his persistence and his doggedness," Hastie said. "Even though he had risen in rank up to lieutenant, he still was very much an every man. … That enabled people to identify with him and to admire him."
Second-year film and television student Paulina Panas, who attended the viewing of "Enough Rope," said she liked the narrative structure and found the murder to be more clever than she expected from a '60s show. However, she said it was difficult to identify with Columbo and instead found herself rooting for the criminal, who was introduced on screen before the detective.
"I like when the main character is the less traditionally likable one," Panas said. "It makes me wonder if the audience (60) years ago identified strongly with the murderer because we as modern audiences are more used to identifying with anti-heroes."
Nonetheless, Panas said she finds that people are drawn to popular characters in film history because of the little things, like Columbo's catchphrase, "Just one more thing." The phrase and its delivery suggests his incompetence while underlining his tenacity in pursuing the killer, Hastie said. In her scholarly work, she said she always builds out from her initial object of study, as she did in "Columbo: Make Me a Perfect Murder."
"'Columbo' is incredibly fertile ground because it enables me to consider … the relationship between television and the film industry," Hastie said. "A lot of famous actors and actresses were chomping at the bit to play on 'Columbo,' so (the show) includes a number of classic Hollywood stars."
[Related: 'Tango Shalom' dances its way through cross-cultural tale of community]
In writing the book, Hastie said she got to know William Link, who wrote "Columbo" alongside Richard Levinson. A testament to the writers' sensibilities, "Columbo" is not violent – the murders are creatively shot and mostly shown off screen, each followed by the episode's cat and mouse game. Quigley said this distinguishes "Columbo" from contemporary television, which tends to show the procedures of catching a suspect rather than emphasizing the story and character.
Panas added that violence can be used as a crutch for cleverness in today's television landscape, so she appreciated "Enough Rope's" ability to entertain with an intricate plot alone. But "Columbo" has not been influential enough on contemporary television, Hastie said – she would like to see the show's commitment to nonviolence and contemplative storyline reflected in more series today. It's important to note that the way people consume TV has changed considerably since the '70s, Quigley said.
"The audiences in the past were very large and the choices were very small," Quigley said. "For that reason, it was much easier for a program to enter the cultural consciousness in a large way. Those things still happen … (but) they don't last as long as they used to."
Such film and television history is preserved through archives like UCLA's, which can gain access to rare resources like "Enough Rope" of "Chevy Mystery Show." At UCLA in particular, there is a wealth of material as it is the second-largest moving image collection in the United States after the Library of Congress. Hastie said she hopes Thursday's viewing of "Enough Rope," "Columbo's" predecessor, will provide more context to the overall series. It is a one of a kind series for Quigley – nonviolent and cerebral, with a dependence on compelling plots and characters that make it difficult to write but widely loved.
"I do think there's a place for that kind of storytelling," Quigley said. "I think (we're) just waiting for the right person to pick it up and bring it back."