'Tango Shalom' dances its way through cross-cultural tale of community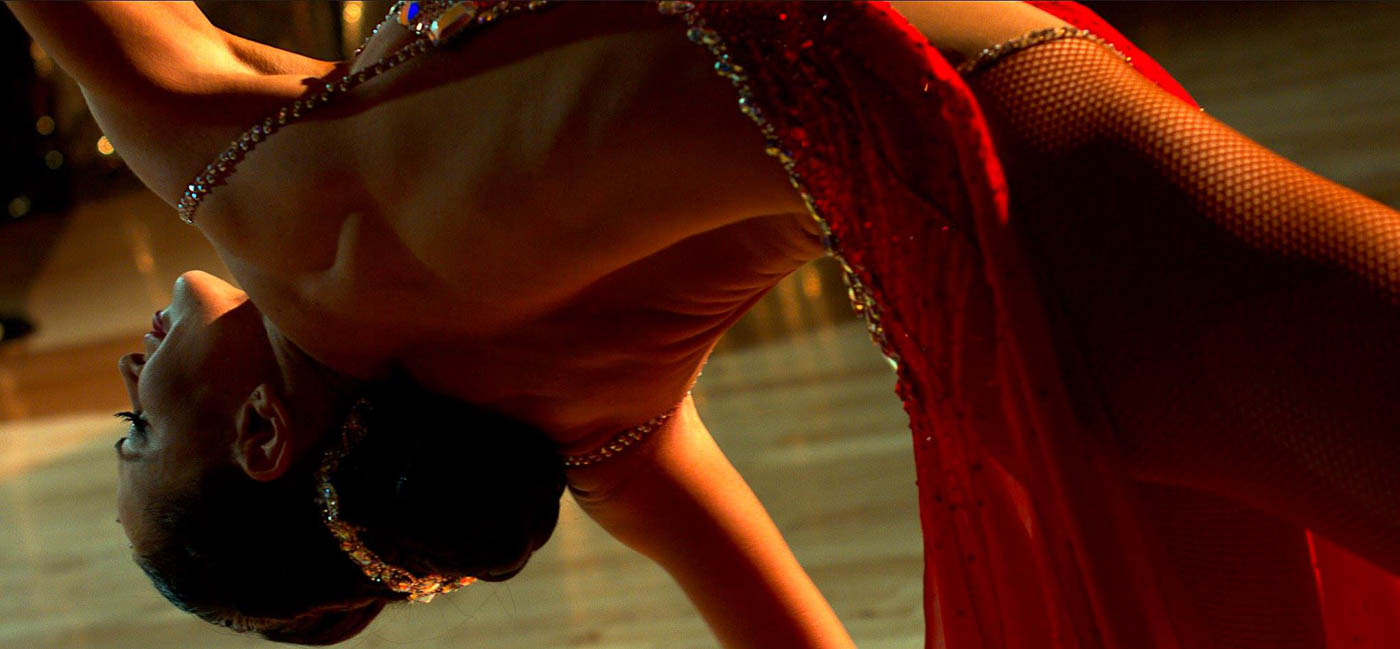 (Courtesy of Convivencia Forever Films)
Gabriel Bologna is making moves in the festival circuit with his film "Tango Shalom."
Directed and produced by the former UCLA filmmaking professor, the film has garnered multiple awards including Best Jaipur Critics Film at the Jaipur International Film Festival as well as Best Comedy and Best Lead Actor at the Montreal Independent Film Festival. "Tango Shalom" follows Rabbi Moshe Yehuda (Jos Laniado) who enters a tango competition to save his Hebrew school from bankruptcy, but his orthodoxy prevents him from touching his dance partner. Filmed in Crown Heights, Brooklyn, the story explores the social dynamics and religious beliefs within and outside of the Hasidic Jewish community through dance.
"Many people aren't aware that even (within) very strict orthodox (gender roles), … dancing is a very important part of many cultures (as well as) music," Bologna said. "We wanted to express that artistic expression goes hand-in-hand with religious expression because they so often overlap."
[Related: UCLA-based production company to promote inclusivity in virtual New Works Festival]
Although "Tango Shalom" is a dance film at its core, Bologna said the film was influenced by "commedia all'italiana," an Italian-style comedy that he described as a genre unto its own. He said he made "Tango Shalom" to be like such emotional comedies with a buoyant soundtrack and a thought-provoking ending that addresses social mobility.
On a personal note, Bologna credits his love of Italian comedies to his father Joseph Bologna, who inspired him to direct the film. The latter, whose credits on the film include co-writer, actor and producer, died in 2017 of pancreatic cancer, making "Tango Shalom" his last project. Bologna said the film is almost like a forever living memento because every time he watches it, he sees all the moments he experienced with his father.
"I've seen him in films since he's passed, but I didn't have the same experience," Bologna said. "(While watching 'Tango Shalom,') I remember this funny joke he made (during filming) and this experience we had fighting in the trenches (in another scene.) I literally relive my father every time I see it, and I feel like he's immortalized in it."
However, Bologna's father is not the only family member in the film as his mother, Reneé Taylor, portrayed one of the central mother figures of the Yehuda family. Taylor said her performance was modeled off her emotional Jewish mother, which lends to some of the film's comedic aspects.
"My mother used to cry at everything," Taylor said. "When she was happy, when she was sad, when she was scared, when she was mad — she would just cry all the time. Even as a kid, I thought it was very funny."
[Related: 'The Reunited States' seeks to document ordinary Americans, promote reconciliation]
Aside from the comedic portrayal of the family dynamics within a Jewish household, Bologna said "Tango Shalom" was perhaps the most challenging film he has ever worked on because of the music. He adapted the saying that a film is written three times — once as a script, once as it is shot and once in the editing room — but he said "Tango Shalom" was written four times because the music was almost its own character. Bologna's wife and the film's music supervisor and co-composer, Zizi Bologna, said in a written statement that she had to make many changes to the soundtrack.
"We had no idea that Moshe and Viviana's dance numbers were going to turn out so passionate," Zizi Bologna said. "Who knew that dance sequences where two people who cannot touch can be so sexy? We had to write whole new songs to keep up with all these revelations in the editing room. I was really surprised how many opportunities this gave us. Every glance, every kick (and) every twirl had their moment musically."
While the film centers on a Hasidic Jewish family within their community, it also serves as the first time in cinematic history that The Vatican, a Hasidic synagogue, a Sikh temple and a Mosque were all featured in a movie. Bologna credited the people involved in the film for access to these places of worship, which he said allowed for the different cultural aspects to be represented in this Jewish-Italian comedy.
Speaking on ethnic comedies, Bologna said that people love to see different ethnicities and it's a misnomer that only broad films or broad comedies should be made because the more singular a story, the more it appeals to everyone since people of all cultures can say they have the same problems in their culture. Likewise, he said such appeal is evident in how audiences have been able to identify with the different characters and cultural facets portrayed in "Tango Shalom." He added that the film speaks to the humor and laughter that is needed more than ever in the current state of the world.
In regards to the film's reception, Bologna said he is excited about screening "Tango Shalom" in festivals like the Sacramento Jewish Film Festival starting Wednesday as well as others until the end of May.
"It's really great just to see the film received by so many different people," Bologna said. "It just goes to show you that I think we've touched on something. We've made something universal, and we're just excited about continuing the festival circuit."