Movie review: Teeming with authenticity, 'Nomadland' explores widow's journey of self-discovery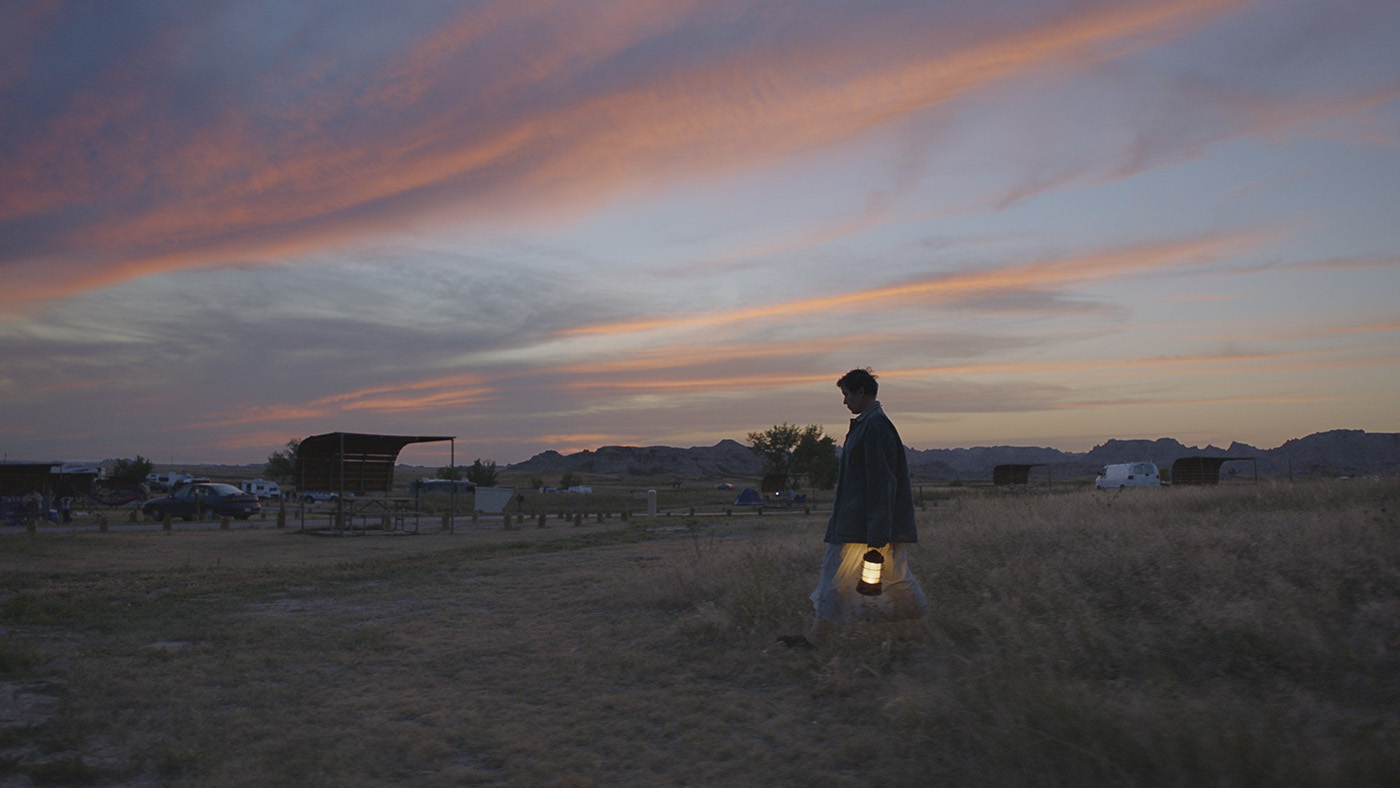 (Courtesy of Searchlight Pictures)
"Nomadland"
Directed by Chloé Zhao
Searchlight Pictures
Feb. 19
The ongoing search for home is explored in the wandering movements of American nomads.
Available in select theaters and streaming through Hulu since Feb. 19, "Nomadland" tells the heartfelt story of a recently unemployed widow named Fern (Frances McDormand), who travels in her van across the American West and meets a diverse group of nomads along the way. The movie is written, directed and edited by Chloé Zhao, whose decision to include nonprofessional actors provides an authentic perspective of the relationships between Fern and the nomads she encounters. While the casting lends itself to a documentary feel, the emotional core of the movie is grounded in Fern's evolving identity as the hero of her own journey.
In the movie's opening scenes, the abandonment Fern faces upon the loss of her husband, a steady job and a sense of belonging in the world ignites a fire within her to seek adventure and explore the world on wheels. She soon begins seasonal work at an Amazon fulfillment center after selling off objects from her past and purchasing a van.
While there is a clear distinction between the rigidity of the center's repetitive labor and the liberating feeling of the expansive outdoors, Fern continues to grapple with the discomfort of living in a van as opposed to a permanent residence. Several close-up shots intimately capture the uncertainty in her eyes during her first days in the van, an object that she quickly realizes to be her new home.
Although the movie is heavily built upon extreme wide shots of breathtaking landscapes, the limited dialogue is carefully placed to reflect Fern's growing convictions as she finds her footing in her new nomadic lifestyle. Every word is purposefully declared as a step forward in her unpredictable travels and encounters with the nomads.
[Related: Movie review: 'Minari' delivers genuine portrayals of family, resilience]
Fern's short yet impactful statements like, "No, I'm not homeless. I'm just houseless. Not the same thing, right?" invoke deep introspection, as audiences grapple with their own sense of a building's significance as a place to call home. While Fern's rhetorical question may evoke uncertainty, McDormand's delivery cleverly defends not only her character's living situation but also the lifestyles of nomads across the country.
Outside of Fern's monotonous work, real-life nomad Linda May introduces her to a friendly community, led by the actual van-dweller Bob Wells. His wise character is likened to Santa Claus', as his advice for Fern wraps her in a warm, familial embrace. The stories shared around the fire pit are deeply personal, from a Vietnam vet with post-traumatic stress disorder sharing the comfort he finds in the wilderness to a woman sharing her contemplations of suicide in light of her job insecurity during the recession.
Such shared experiences of grief, mourning and courage are beautifully captured by the nonprofessional actors' monologues, as the authentic stories provide an unfiltered lens through which the motivations of a nomadic lifestyle are explored.
Zhao not only tells the story of Fern's journey through her friendships with Linda May and real-life nomad Swankie, but also through a romantic subplot in Fern's relationship with a nomad named Dave (David Strathairn). While the two do not end up as a couple, their growing closeness creates another layer of the nomadic lifestyle that Fern can call home.
Although the film does not follow a clear structure but rather meanders through Fern's experiences on the road, an emotional climax is felt in her tense yet moving visit to her sister's suburban home. Disagreement arises when her sister's real estate friends find fault in Fern's brief yet powerful argument that a home does not require the purchase of a house.
[Related: 'The Reunited States' seeks to document ordinary Americans, promote reconciliation]
Despite her conviction on real estate's harmful financial impacts on home buyers, real-life perspectives are reflected in the real estate professionals' support of the suburban lifestyle. Zhao provides few moments for the professionals to defend their position, but the visuals surrounding their presence on screen is enough to highlight the presumed deficiencies in a nomad's life: a steady job, hamburgers on the backyard grill and a house not on wheels.
Cutting away from the short-lived debate, however, the movie quickly shifts back into Fern's perspective through a private conversation with her sister, leaving few moments to spare in the suburban backyard's comfort. Although Fern's sister enjoys the pleasant consistency of life in this environment, she voices her understanding and encouragement of the innate love for adventure and the outdoors that Fern has expressed since childhood.
After Fern's departure from the suburbs, she visits Dave's family and eventually the group of nomads she befriended earlier in the movie, as they gather to mourn a shared loss. Despite their partings throughout the movie, Fern repeatedly encounters the same nomads and seems to show no signs of surprise when they reunite. The movie's fictional deviation from a documentary film is clear in this way, as Fern's ability to travel anywhere and still find her previously formed human connections evokes a sense of destiny and incredible hopefulness.
Zhao's poignant and uplifting storytelling provides comfort in the message that there are no final goodbyes. While Fern lives in solitude, she is never truly alone given her constant movement toward someone down the road.
From the sweeping shots of grass prairies and rock formations to the focused perspective of one woman's journey, "Nomadland" soulfully introduces audiences to the unfamiliar American West that nomads call home.