Week seven: Plans for vaccination, student arrested for alleged riot participation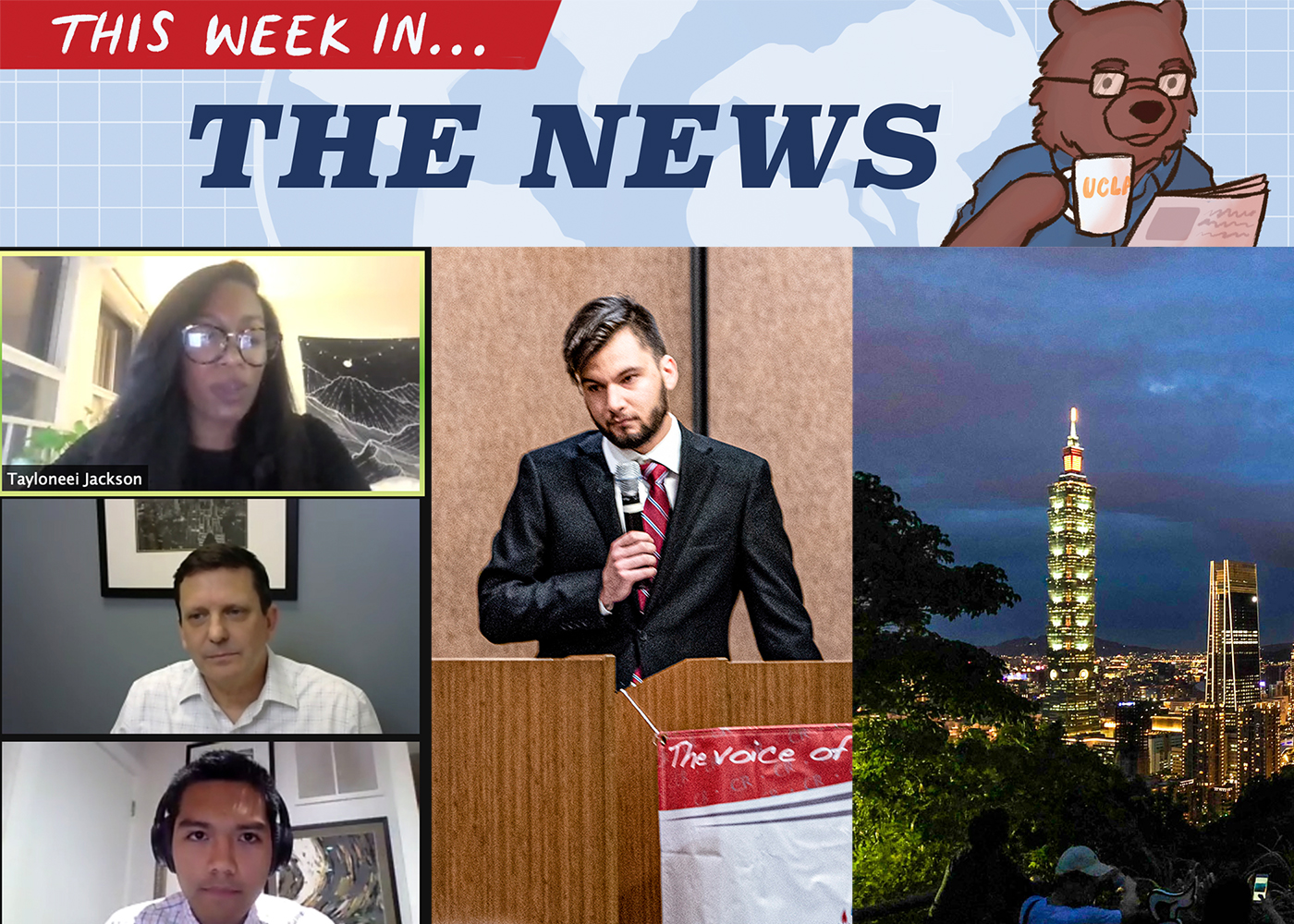 (Left to Right : Courtesy of Sandra Ocampo, Daily Bruin file photo, Christine Kao/Daily Bruin staff)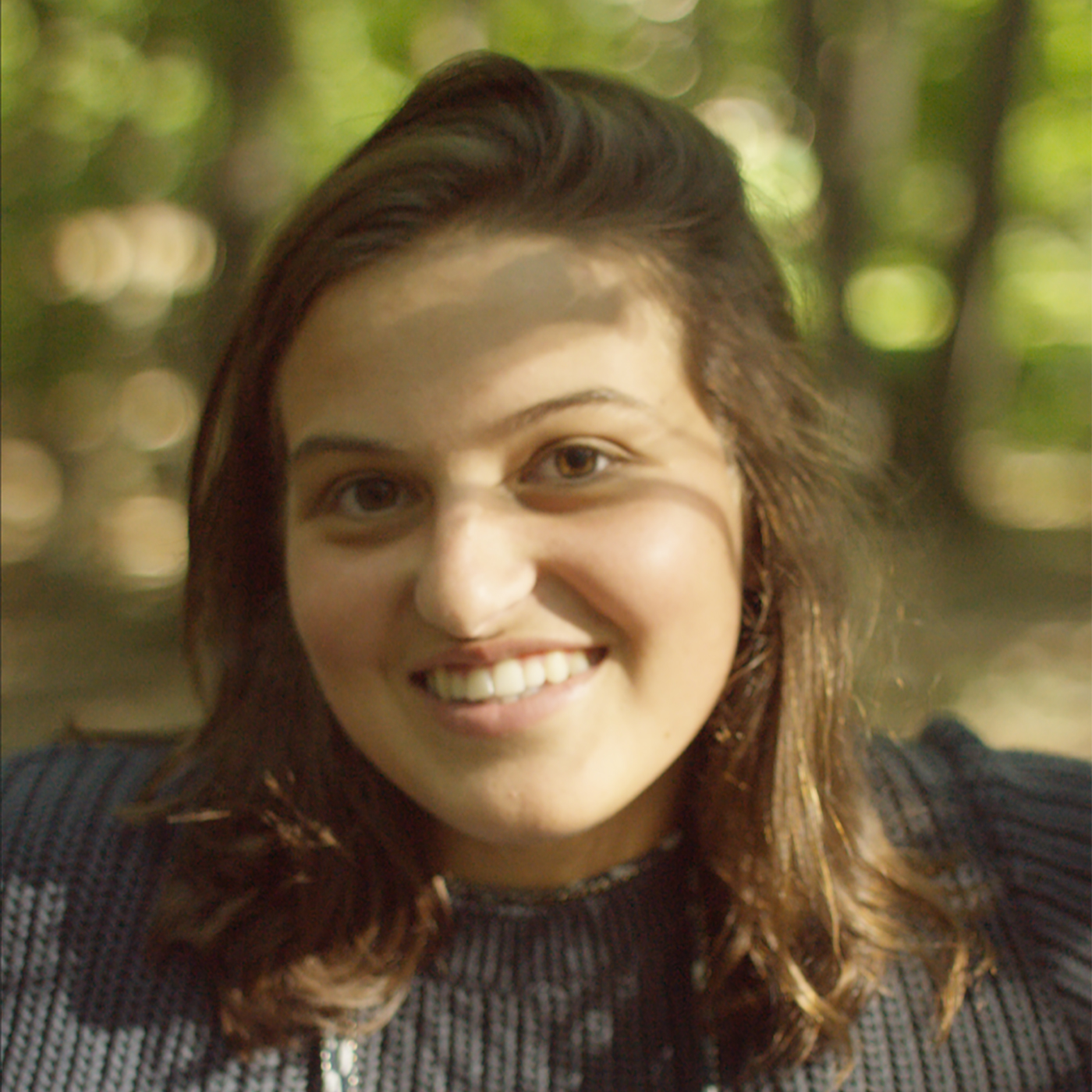 Correction: The original version of this article incorrectly stated USAC will distribute $120,00 in COVID-19 relief funds. In fact, USAC will distribute $120,000 in funds.
This post was updated Feb. 25 at 7:30 p.m.
This Week in the News serves as The Quad's space for reflection on current events at and around UCLA. Every week, Daily Bruin staffers will analyze some of the most significant stories to keep readers up to speed.
This week, Bruins learned of COVID-19 vaccination plans, information on a student arrest and updates from the Undergraduate Students Association Council. Week 7 may have been a break from midterms, but it certainly was not a light week in the news.
The Undergraduate Students Association hosted a panel last Thursday featuring Ashe Center officials and health experts to discuss UCLA's vaccination plans.
Though UCLA is yet to reveal how and when the COVID-19 vaccine will be administered, John Bollard, the co-executive director of the Arthur Ashe Student Health and Wellness Center, said the Ashe Center will hold a vaccination clinic where all students, including those that graduate in June 2021, and UCLA employees will be able to receive the vaccine at no cost.
If vaccination is required to return to campus in the fall, Bollard said the university will track which students and what proportion of the university's population is vaccinated.
In accordance with Phase 1B of the Los Angeles County Department of Public Health's vaccination plan, UCLA Health has vaccinated health care workers and is vaccinating those 65 or older. Once Phase 1C begins, UCLA Health will vaccinate students with health conditions using medical records from the Ashe Center to do so.
The panel also discussed the possibility of an in-person commencement for the class of 2021, but Vice Chancellor of Student Affairs Monroe Gorden said he would ultimately rely on instructions from the LACDPH in planning the event.
"If, however, things have not improved sufficiently, and they say we cannot do it, we would be ready to have as great of a virtual ceremony as we possibly can," Gorden said.
The FBI arrested UCLA undergraduate student Christian Secor in his Costa Mesa, California home Tuesday for his alleged involvement in the Jan. 6 riots at the U.S. Capitol, according to the Orange County Register.
According to a criminal complaint filed in the U.S. District Court for the District of Columbia, Secor has been charged with five crimes, including Violent Entry and Disorderly Conduct on Capitol Group and Obstructing an Official Proceeding, related to his alleged participation in the Jan. 6 riots in Washington, D.C.
In an emailed statement, UCLA spokesperson Bill Kisliuk said the university denounces the Jan. 6 attack on the U.S. Capitol and added that all students must follow the Student Conduct Code and Principles of Community.
Last February, Secor represented the Bruin Republicans in an annual campus debate, however, the club said in an emailed statement that Secor had been banned from Bruin Republicans. Secor was a signatory member of the America First Bruins, an unofficial UCLA conservative student group.
The Undergraduate Students Association Council is creating a 2021 Pandemic Relief Fund to assist undergraduate students that have been financially affected by the COVID-19 pandemic.
USAC will use their surplus funds to distribute $250 to 482 students, totaling more than $120,000 in funds. The surplus funds come from student fees that USAC did not previously allocate.
Noe Garcia, the USAC Financial Supports commissioner and a third-year public affairs student, said in a phone interview that a group of 35 students from different USAC offices will review students' applications to determine who will receive aid. The application is open to all current undergraduate students until Feb. 26.
Precious Ivy Molina, a fourth-year American Indian studies student, said the extra $250 may not be enough to sufficiently support students and is unfair considering the tuition fees students already pay.
Garcia said applicants can expect to receive results by the end of week two of spring quarter.
The Ministry of Foreign Affairs of Taiwan donated $2 million through the Taipei Economic and Cultural Office in Los Angeles to the UCLA Asia Pacific Center to help create a program designed to teach students about Taiwanese culture and history, UCLA Newsroom announced Tuesday.
According to UCLA Newsroom, $800,000 of the donation will be allocated by the UCLA Asia Pacific Center to support the creation of "Taiwan in the World," a program designed to teach students about Taiwanese culture and history. The program will also focus on raising bilingual proficiency in English and Mandarin.
The remaining $1.2 million will be used to aid the Taiwan Studies Program through an endowment fund.
Min Zhou, the director of the Asia Pacific Center, said she hopes this fund will encourage support of the program.
"It will further strengthen our vibrant community of faculty and students dedicated to studying Taiwan, as well as expand the program's local, national and international networks," Zhou said.
On Tuesday, the Undergraduate Students Association Elections Board released the dates for the 2021 spring election cycle, the first completely online USAC spring election.
Alfred Tun, the election board's chair, scheduled two candidate debates for April 27 and April 28 at 6 p.m. and extended the deadline for student ballot propositions, referendums and constitutional amendments until April 11.
Students can vote on MyUCLA from April 30 at 8 a.m. until May 7 at 2 p.m. Results will be released May 7 around 8 p.m.