USAC launches new pandemic relief fund to help students in need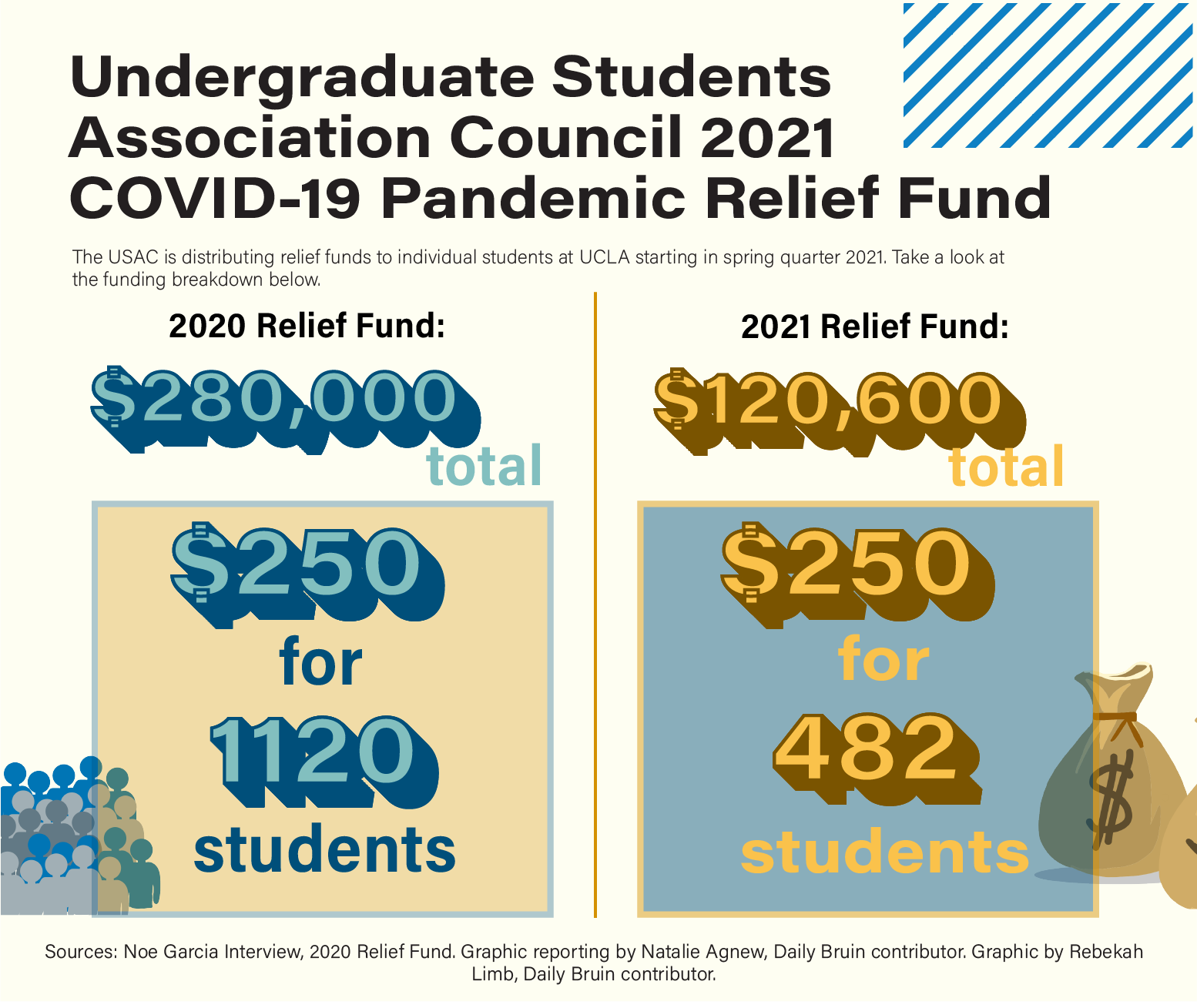 The Undergraduate Students Association Council will distribute more than $120,000 in direct checks to support students who are struggling financially during the pandemic.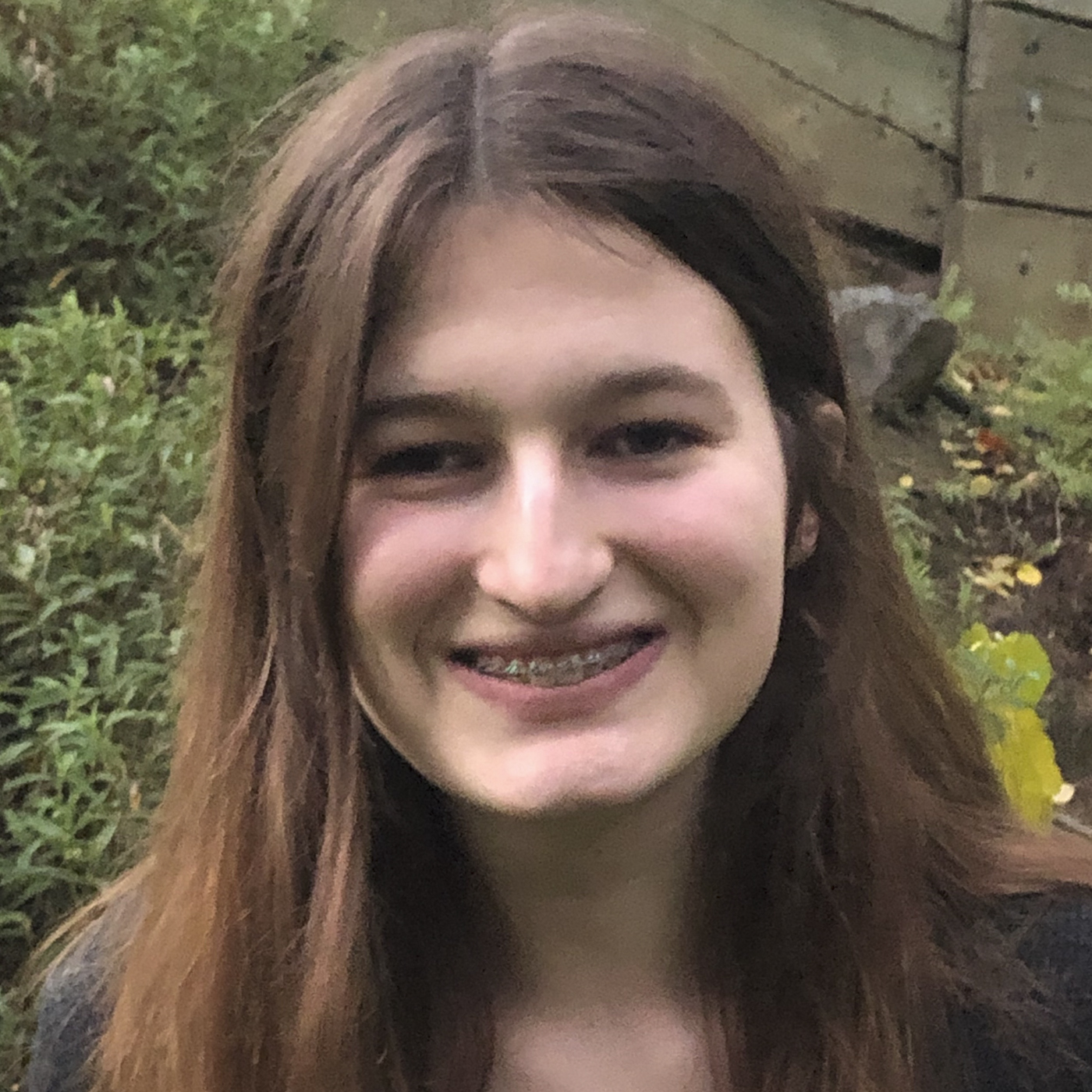 Correction: The original version of this article incorrectly stated that Zuleika Bravo is a third-year student. In fact, Bravo is a fifth-year student.
This post was updated May 15 at 2:04 p.m.
The Undergraduate Students Association Council is launching a COVID-19 relief fund that will distribute more than $120,000 to undergraduate students financially impacted by the pandemic.
The USAC 2021 Pandemic Relief Fund, managed by the Financial Supports Commission, will select 482 students and give them $250 checks. The Pandemic Relief Fund received the funds in January from USAC's surplus funds, which are student fees that USAC did not allocate in the previous year.
The fund has received more than 850 applications in the week since it opened, said Noe Garcia, the USAC Financial Supports Commissioner and a third-year public affairs student, in an emailed statement.
USAC released the application for the fund Feb. 8. All current undergraduate students are eligible for the fund, including undocumented and international students.
Garcia said in a phone interview around 35 students from various USAC offices will read the applications and receive training on equitable funding distribution and how specific circumstances affect student finances.
The relief fund is targeting students who have been disproportionately affected by the COVID-19 pandemic, said Emily Luong, the internal vice president and a fourth-year communication student.
"It's the responsibility of the student government to redistribute funds where we can in order to directly support students," Luong said.
The application requires applicants to describe how they were financially impacted by the COVID-19 pandemic and how the fund could help them.
USAC ran a COVID-19 relief fund in 2020, which distributed $280,000 to undergraduates, Garcia said. In total, 1,120 of the more than 3,000 applicants received $250 checks, he added.
The council was able to distribute more money in direct pandemic relief in 2020 because it obtained $100,000 from UCLA after the university received about $36 million in federal aid under the Coronavirus Aid, Relief and Economic Security Act, Garcia said. He added that he plans to request additional funding from UCLA if the university receives a new round of federal stimulus money.
Precious Ivy Molina, a fourth-year American Indian studies student who has a daughter, said she applied to receive relief funds because of her financial responsibilities as a mother and because of wage losses after she took time off from her job when she contracted COVID-19.
However, Molina added that she thinks $250 may not be enough to fully support student needs.
"It's not enough," Molina said. "When it comes to budgeting it seems like, you know, the students always get like the (short) end of the stick, which sucks because we pay all this tuition and everything, all these fees."
Zuleika Bravo, the USAC transfer student representative and a fifth-year Latin American studies and political science student, said she wants to prioritize funding for students who do not have regular access to federal financial aid, such as undocumented students and international students. The fund will also support parenting students and veteran students, she added. Bravo's office collaborated with other USAC offices to establish the criteria for the fund and will send readers to be on the selection committee.
Alicia Inés López, a third-year Chicana and Chicano studies and sociology student, said the one-time payment is not substantive enough to support students with high needs, and that she has struggled to find aid during the pandemic.
"Paying rent for myself is very difficult," said López, who is a single mother of two. "It's just unfortunate because any time I do reach out to financial aid … the only thing they could offer me was loans."
The Pandemic Relief Fund application will close Feb. 26, and applicants should expect to hear back by the end of week two of spring quarter, Garcia said.
Other USAC offices are also offering monetary assistance during the pandemic, including the Academic Affairs Commission's Books for Bruins, the Internal Vice President's Rent Relief Awards and the Student Wellness Commission's basic needs fund.
Bravo said that when it comes to giving students relief funds, USAC can only do so much. UCLA should provide more financial aid to students, she added.
"A lot of the times they rely on students to solve their own issues," Bravo said. "They need to act like (our adults), and they need to step up."