Week six: Protests over Myanmar coup, new sustainability fund, soccer victories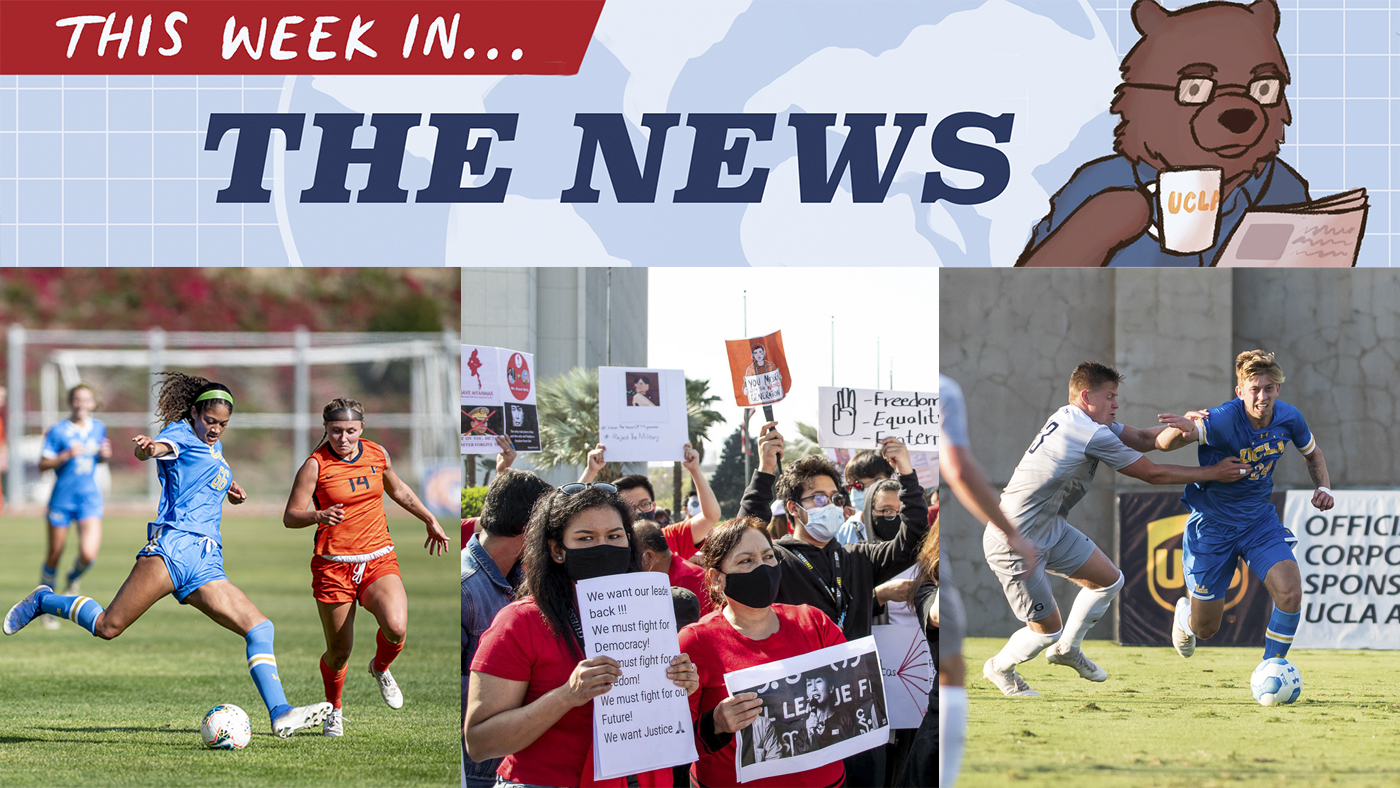 (Left to right: Kanishka Mehra/Photo editor, Lauren Man/Assistant Photo editor & Alex Driscoll/Daily Bruin senior staff)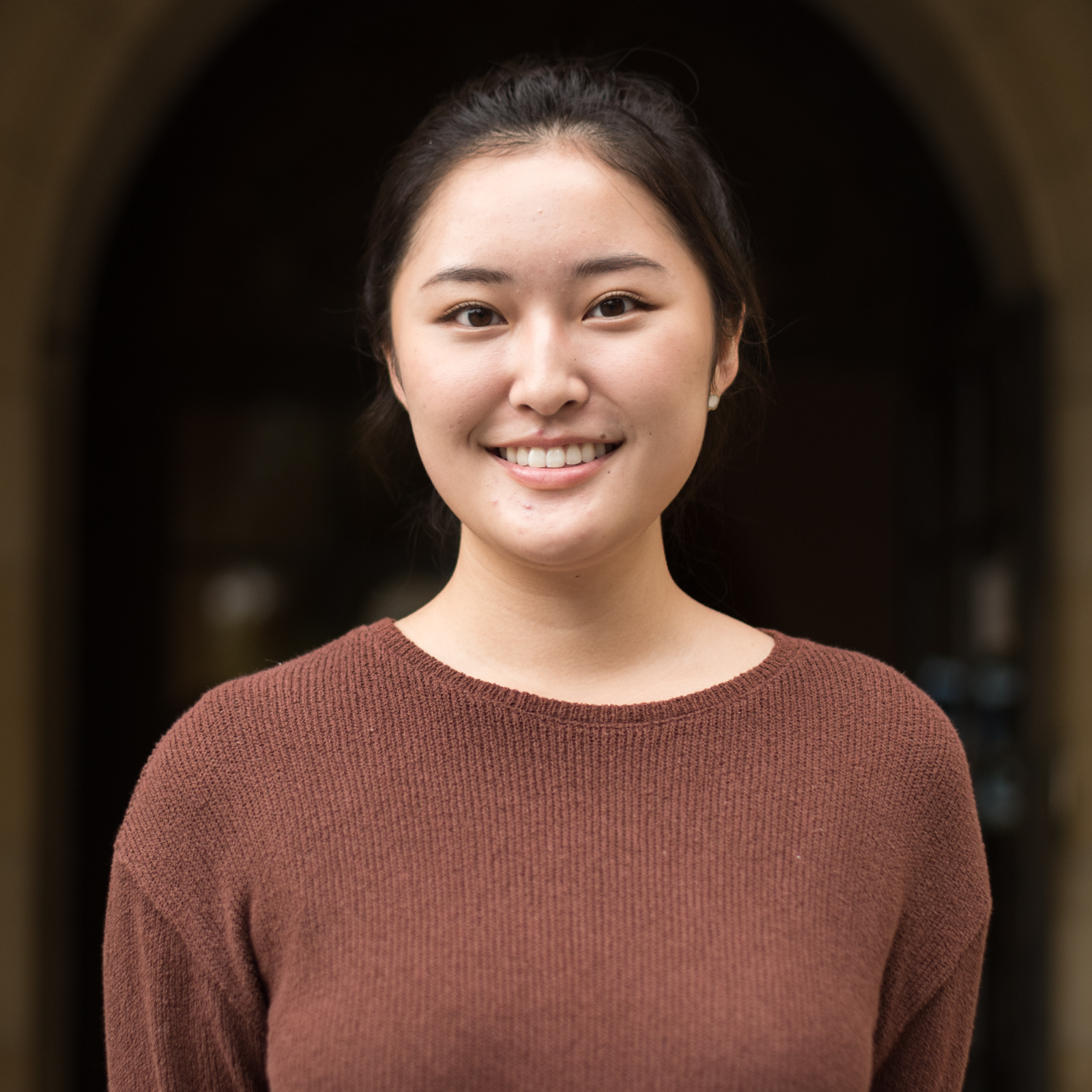 This Week in the News serves as The Quad's space for reflection on current events at and around UCLA. Every week, Daily Bruin staffers will analyze some of the most significant stories to keep readers up to speed.
The dread of midterms season might have been on the forefront of many Bruins' minds, but week 6 news still managed to catch the community's attention. Between protests, funding decisions, department changes and UCLA soccer kicking off a new season, The Quad is here to give a rundown of what went down this past week.
Dozens gathered in Westwood Monday to protest the recent military coup in Myanmar that took place in early February.
The coup was initiated Feb. 1 in Myanmar over unproven claims of fraud in the country's November elections. Aung San Suu Kyi, the reelected leader, was arrested during the coup, and other civilian leaders have since been arrested as well. The military has also imposed a curfew and telecommunication shutdowns which have affected internet networks and bank transactions.
The Westwood protests join thousands of other protesters in Myanmar as they voice concerns over a repeat of the civil unrest which occurred decades prior in 1962.
In order to help lessen the burden of the recent events on top of academic work, UCLA is planning on giving university financial assistance to affected students who cannot withdraw funds from their banks in Myanmar. Students with financial ties to Myanmar have voiced their concerns over not being able to pay for tuition or cover daily expenses as a result of the shutdown.
The Office of the Dean of Students is also working to implement mental health support and academic accommodations for affected students.
UCLA introduced a new European studies department after a unanimous vote from several of the European language departments' faculty and leaders.
UCLA combined several of the European language departments to create the new Department of European Languages and Transcultural Studies, UCLA Newsroom announced Monday.
The new interdisciplinary department will focus on the study of European languages and culture in order to prepare students for the globalized world and will offer a multitude of courses spanning German, Dutch, Italian, French, Swedish and Yiddish language courses.
French and Francophone studies professor Dominic Thomas was appointed department chair.
The department will also offer classes pertaining to European history and culture in addition to an array of other humanities courses. These courses will integrate research from individuals beyond the European continent in order to provide greater context to Europe's global influence and history.
Through The Green Initiative Fund, individual students in unpaid sustainability work at UCLA will be eligible to receive $300 in either UCLA Store gift cards or honorarium payments, said Undergraduate Students Association Council Facilities Commissioner and TGIF committee Chair Sachi Cooper.
The fund was established due to a surplus of applicants from the other three funds TGIF has created, said TGIG committee member and third-year economic student Cheryl Ma.
The goal of the new fund is to incentivize students to focus on sustainability efforts, Ma said. The fund also aims to make sustainability a more equitable field, as most ecology internships are unpaid.
The compensation for these sustainability efforts is not only limited to environmental focuses, but also social and economic sustainability.
While some students expressed hesitancy in the fund's ability to actually support students in their sustainability efforts, the TGIF committee plans on releasing a transparency report to address the outcomes of this fund.
Applications for the fund are due Feb. 26 through the TGIF committee website, and funds will be distributed at the start of spring quarter.
Bruins witnessed a series of wins from both UCLA men's and women's soccer teams opening games earlier this week.
UCLA women's soccer (1-0) opened its season with a 3-0 win against Pepperdine (0-1) on Sunday. The game marks the soccer team's first game in over a year.
New freshman forward Reilyn Turner scored her first goal as a Bruin in the 22nd minute of the game. Turner was one of six freshmen to make their debut as a Bruin in women's soccer.
Despite their nerves, coach Amanda Cromwell was proud of the team's efforts. Cromwell plans on using more players throughout the season in order to help the team adjust to the delayed season.
Women's soccer will compete against USD on Tuesday.
UCLA men's soccer (1-0) was also able to kick-start their season opener with a 3-0 win against San Francisco (0-1) on Monday.
Though only using four of the same starters from previous seasons, the men's soccer team witnessed impressive plays from new players in their contributions to the three goals of the game.
One such play at the 10 minute mark saw senior defender Ben Reveno volley home a headed pass from freshman forward Grayson Doody.
Sophomore midfielder Riley Ferch highlighted junior defender Ahmed Longmire as the man of the match.
Men's soccer will face Westmont on Tuesday.