Men's soccer kicks off season with victory against San Francisco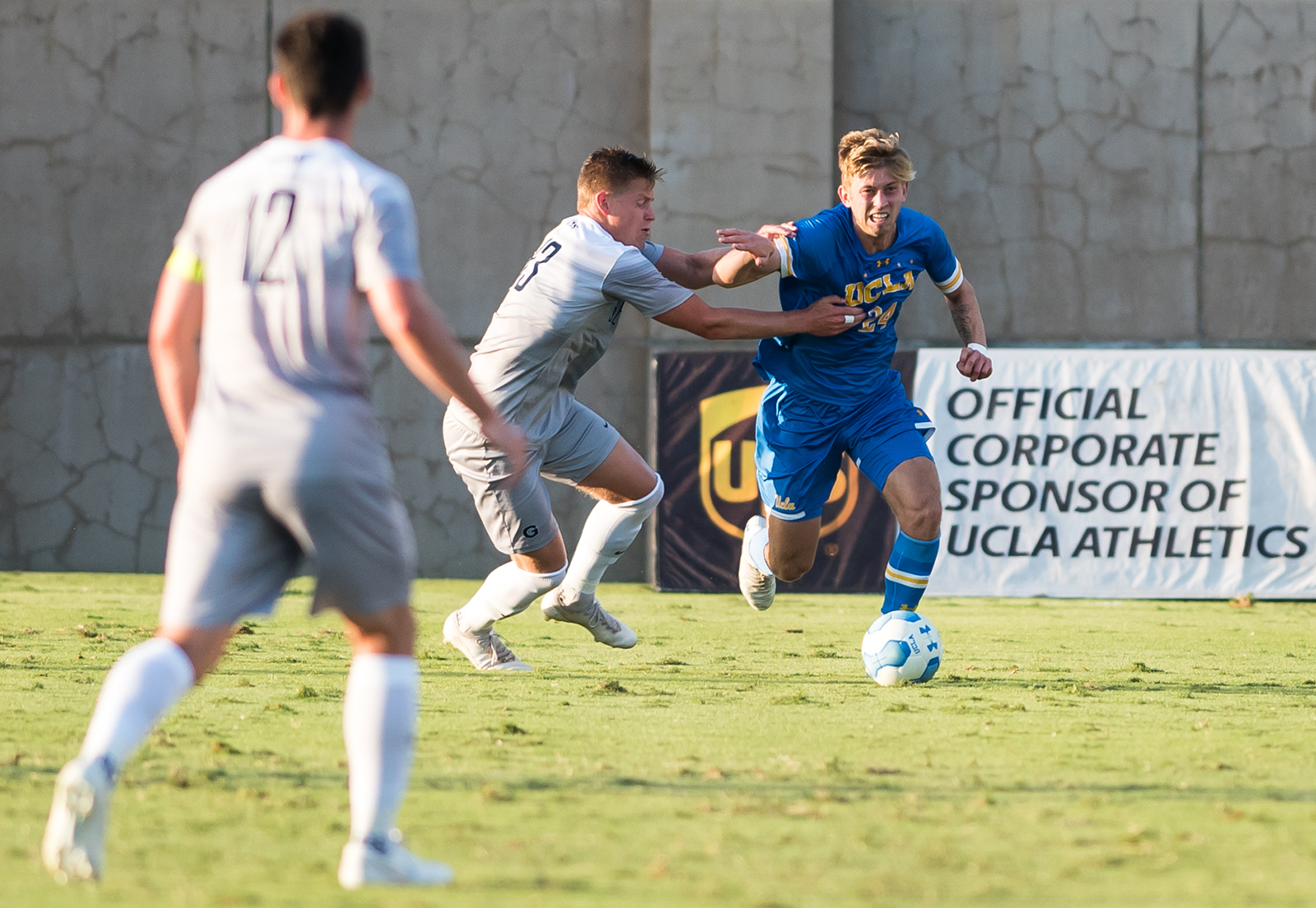 Starting his second year in Westwood after transferring from UC Irvine, senior defender Ben Reveno netted his first career goal as UCLA men's soccer picked up a 3-0 win in its first game of the season. (Daily Bruin file photo)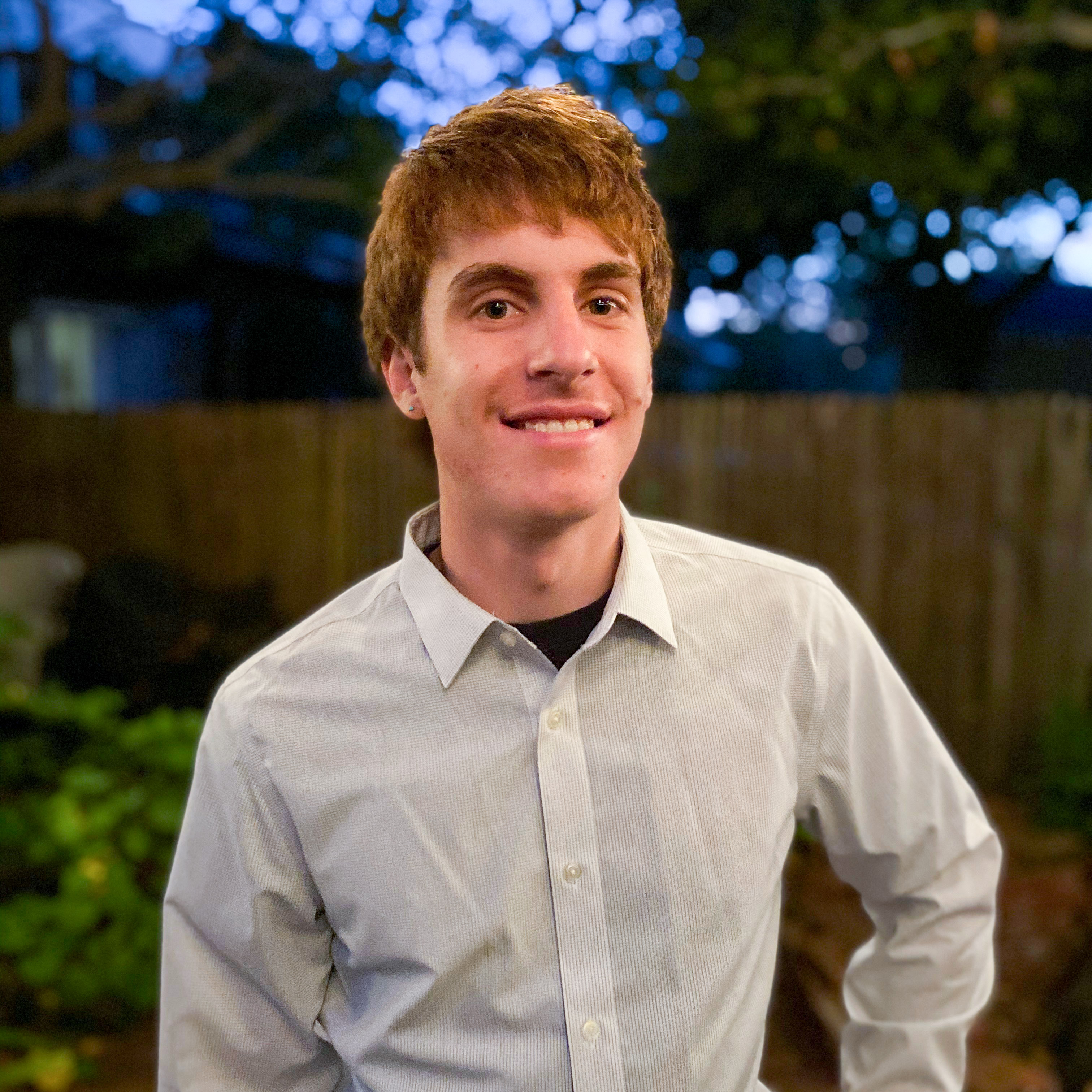 After waiting more than a year to return to the soccer field, the Bruins are back in the win column.
UCLA men's soccer (1-0) defeated San Francisco (0-1) 3-0 on Monday afternoon to start its delayed 2020 turned 2021 season.
"I'm not going to lie, I was honestly very nervous, but as the game went on and I got my first touch on the ball, it kind of all went away," said sophomore midfielder Riley Ferch. "I know some of the other guys were a little anxious to get on the field. … Overall, I think we just played very well in that first 10 to 15 minutes to control the game."
At the 10 minute mark, the Bruins struck first off a corner kick, as senior defender Ben Reveno volleyed home a headed pass from freshman forward Grayson Doody. The pair recorded their first goal and assist, respectively, in a UCLA uniform.
"(Freshman defender Tommy Silva) took the corner and he clipped it back post, I made a run front post, and Doody headed it across and I was just there to tap it in – surreal moment," Reveno said. "Our team has a very good mentality at just taking every minute at a time and just seeing where the game takes us."
The Bruins' starting lineup featured only four of the same starters from their last competitive match on Nov. 16, 2019. But the much-changed lineup was able to weather a barrage of six shots by the Dons in the first half – including one that hit the crossbar – to enter the locker room at halftime with a 1-0 lead.
After peppering San Francisco's net with six shots to start the second half, UCLA eventually doubled its advantage in the 72nd minute as freshman defender Pablo Greenlee slotted home a cross by junior forward Kevin Diaz to score the first goal of his collegiate career.
"You enjoy it when new players are putting you on the scoreboard. We had three new players contribute to goals today," said coach Ryan Jorden. "And so I think when you get that sort of action, you know that you've got guys who can have an impact for you and that's exciting."
Two freshmen and two transfers made up the new Bruins in the starting lineup, one of which was junior defender Ahmed Longmire, who's already received national attention from TopDrawerSoccer's preseason rankings. Longmire was ranked 90th overall in the country, and Ferch said he will look to improve UCLA's defense which managed to secure two clean sheets over the course.
"Longmire, he played amazing today, for me he was my man of the match," Ferch said. "But (all the new players) had so much intensity, and they just brought it and helped us out so much that it made the game so much easier, to win 50-50 tackles and go and get those two goals in the second half."
In the 87th minute, Ferch was able to get a solo goal of his own to cap off the Bruins' first win of their campaign.
UCLA has a chance to start the year 2-0 on Friday at 6 p.m. when they take a crosstown trip to face off against Loyola Marymount.
Greenberg-Bell is currently a Sports reporter. He was previously a contributor on the men's soccer, women's soccer and men's volleyball beats.
Greenberg-Bell is currently a Sports reporter. He was previously a contributor on the men's soccer, women's soccer and men's volleyball beats.