Student uses YouTube channel to showcase her family's Korean recipes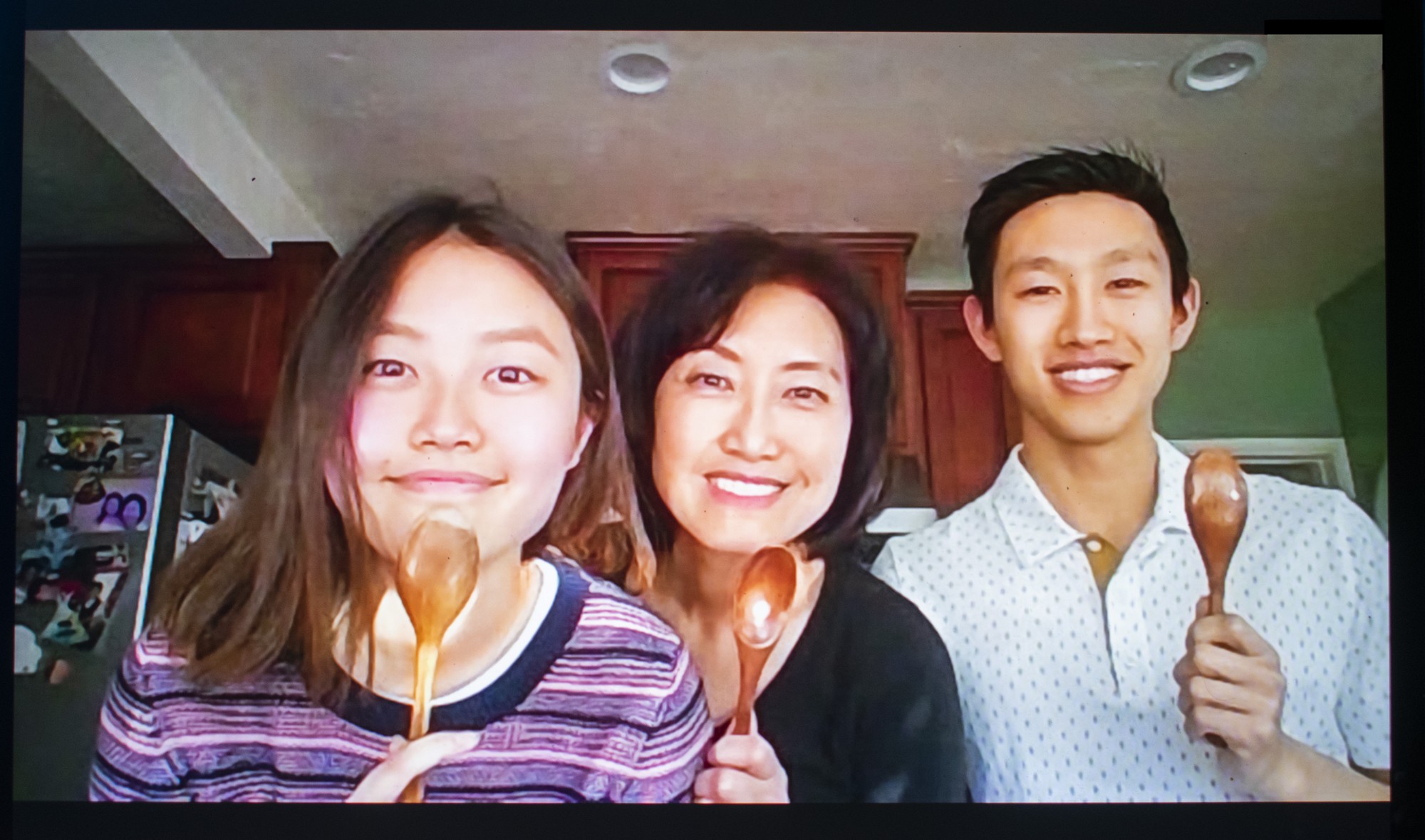 Joanne Kang launched the YouTube channel and Instagram page OneSpoon to highlight her mom, Helen Kang's, authentic Korean recipes. With filming and editing support from her brother Matthew Kang, the family's videos showcase meals like pork rib kimchi jjim for their followers to learn and enjoy. (Daanish Bhatti/Assistant photo editor)
For the Kang family, sharing authentic Korean recipes takes just one spoon.
Launched by second-year psychobiology student Joanne Kang, OneSpoon is a YouTube channel and Instagram page that highlights Korean recipes taught by Joanne's mother, Helen Kang. Joanne said the idea for the channel emerged during quarantine as a way to share family recipes. On Jan. 14, the family posted their first YouTube video, which follows Helen as she leads viewers through the steps of making authentic chicken kalgooksoo – a savory Korean noodle dish. Since its inception, the channel has also featured Helen's take on pork rib kimchi jjim and her fried chicken. Helen said the name "OneSpoon" stems from her cooking techniques, after Joanne noticed her mother only ever used one spoon to measure out all of her ingredients.
"A lot of YouTubers who have cooking channels, they use lots of specific measurements," Joanne said. "And when I looked at my mom, she never used those. She just used one spoon for all her measurements. (There's a simplicity in) just cooking with one spoon. That's all you need."
[Related: Required Taste: Discovering our ancestry and culture starts at the family dinner table]
Helen said OneSpoon's featured Korean recipes originate from her grandmother, mother and mother-in-law. All three women have used and still use small spoons for measurement, and though it's not a perfect method, Helen said the food always turns out the way they intended. Helen's family and friends have always enjoyed her food, and now OneSpoon allows her to share those recipes with everyone, she said. Matthew Kang, Joanne's brother and OneSpoon's videographer and editor, also said the platform serves as an outlet for the family to connect with their culture.
"We're here in America, but we have this (Korean) culture," Matthew said. "And I think it's important to keep that culture even though we live here."
Though the decision to form the brand was spontaneous, Joanne said she knew she wanted OneSpoon to showcase her mom and her recipes. Eventually, she said she hopes OneSpoon will gain enough popularity that it could generate a small source of income for the family and help her mom retire with ease.
Although Helen's cooking is OneSpoon's main emphasis, Matthew said the project is a three-person effort – Joanne runs OneSpoon's social media pages, while Matthew focuses on filming and editing each video.
"I feel like we all use our different strengths," Matthew said. "My mom does the cooking, and I'm more of a (tech) person, (while) Joanne does more of the creative side of things. … We have our own separate talents."
Though the siblings have since produced three videos on OneSpoon's YouTube channel, Joanne said the process was difficult at first. When they first started, she said a dish that would usually take 30 minutes to cook would turn into a four-hour process. While recording, Joanne said they first film the ingredients separately on a wooden board and then move the camera to their stove and kitchen counter, resulting in a lot of time spent moving between the two spaces.
"We usually schedule a week in advance what we want to film," Matthew said. "And then (when) we film, it takes a couple hours to set everything up with the cameras."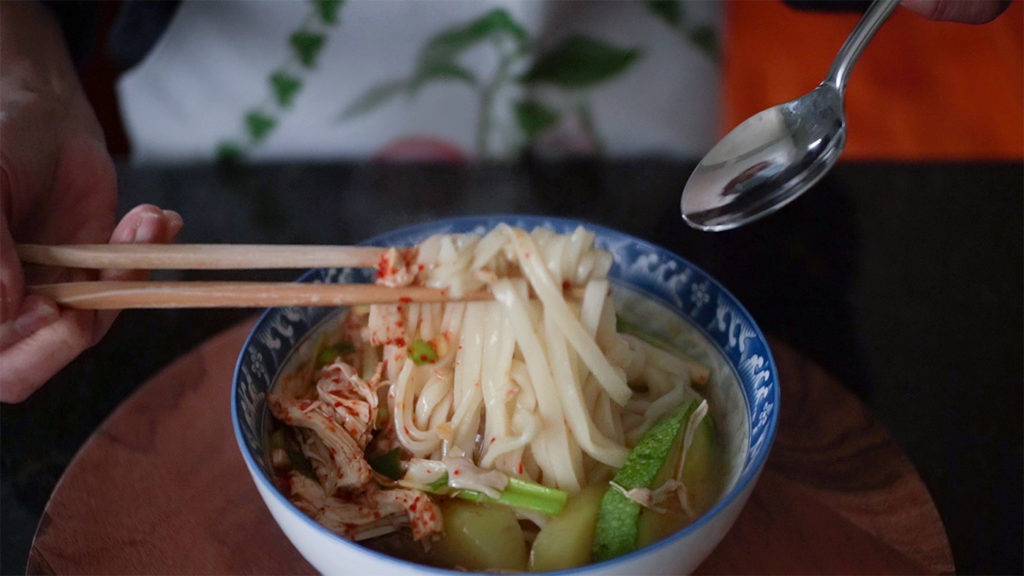 [Related: Alumnus dishes on unexpected culinary career after following a pre-med track at UCLA]
Throughout the process of establishing the brand, Joanne said she has grown to respect her mom and what she does in the kitchen. Helen echoed a similar notion and said OneSpoon has strengthened her relationship with her children and allows her to teach them the fundamentals of cooking – like how to use kitchen tools and the importance of cleaning up after a meal.
"At first, we argued a lot," Joanne said. "(But) I think I've grown a lot of respect and appreciation for my mom and what she does for our family. So I'm really thankful for that."
Joanne said her family doesn't want OneSpoon's videos to take time away from viewers but rather display quick Korean recipes that all can learn and enjoy. Looking forward, the family plans to feature Joanne's grandmother and her cooking – which will veer away from the set recipes seen in OneSpoon's previous videos and instead show her grandmother casually cooking, Joanne said.
"We hope that by learning efficient recipes, (people) can bless their own families and the people around (them)," Joanne said.