Week three: UCLA nurses protest, students react to vaccine plans, gymnastics releases schedule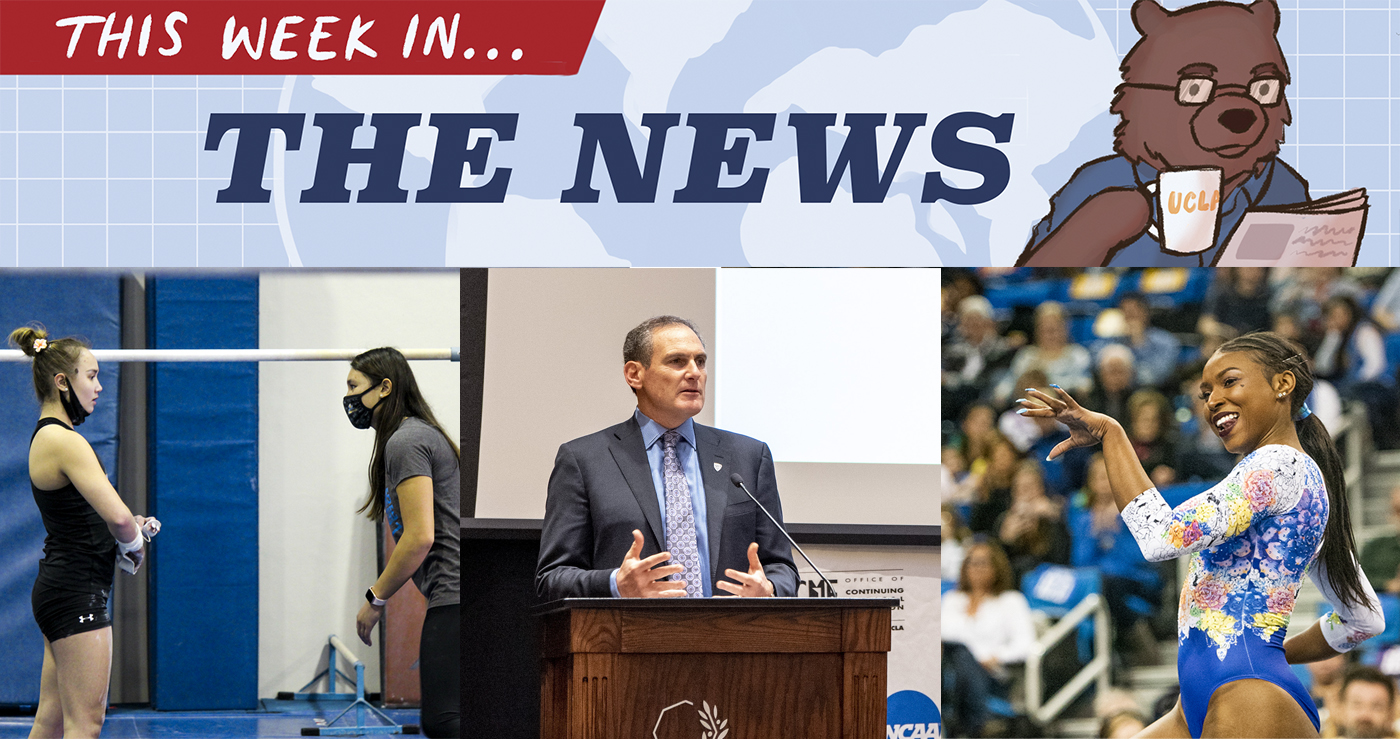 (Left to right: courtesy of UCLA Athletics, Naveed Pour/Daily Bruin staff, Kanishka Mehra/Photo editor)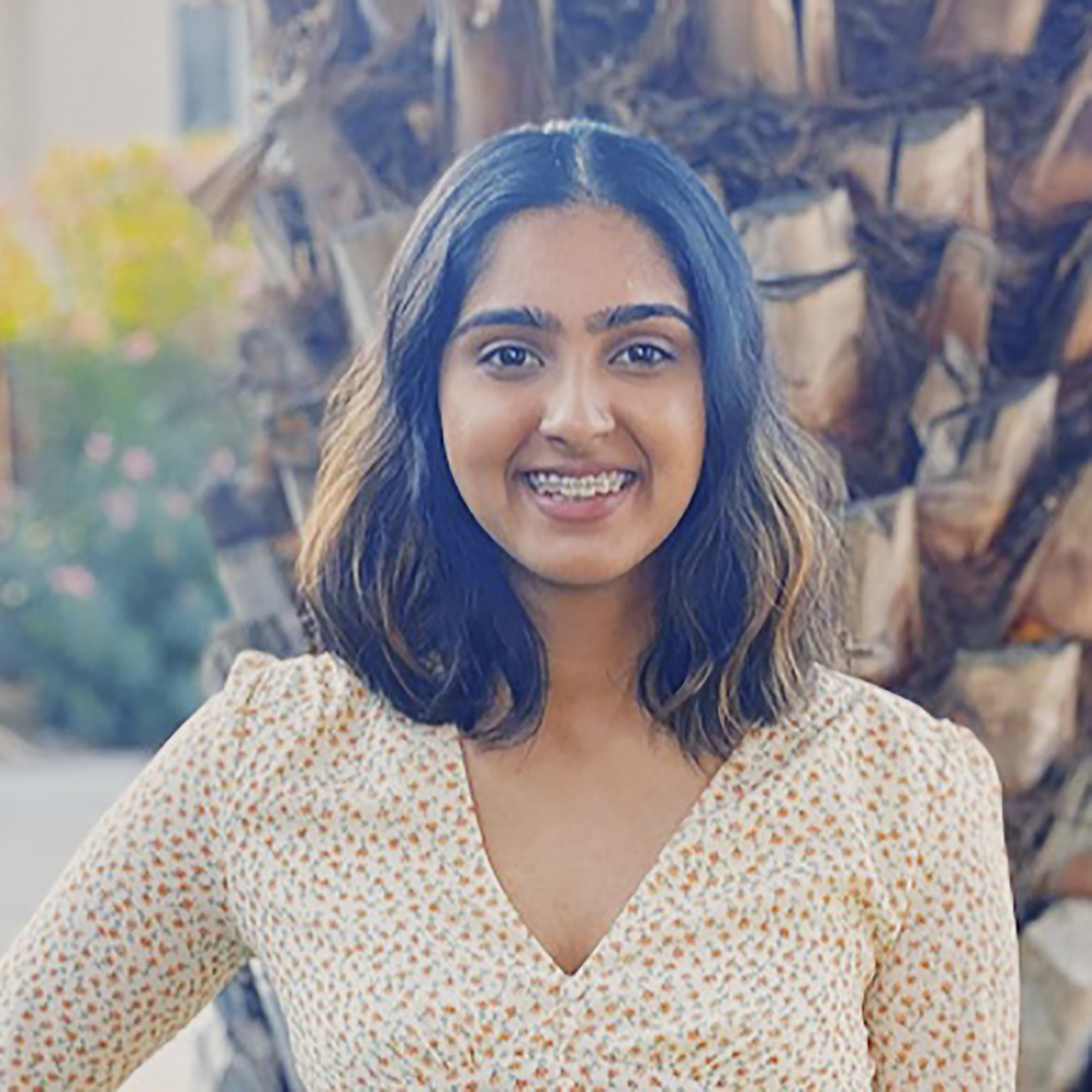 This Week in the News serves as The Quad's space for reflection on current events at and around UCLA. Every week, Daily Bruin staffers will analyze some of the most significant stories to keep readers up to speed.
As students ride through week three eager for an update on the rollout of the COVID-19 vaccine, UCLA Health is administering a new COVID-19 treatment while witnessing nurse-led protests. Meanwhile, UCLA sports encountered big news – the Pac-12 conference parted ways with Commissioner Larry Scott and UCLA gymnastics returns Saturday with Kyla Ross making her assistant coaching debut.
UCLA nurses are protesting against a waiver that aims to increases the nurse-to-patient ratio in health care centers.
Before the pandemic, California state law mandated hospitals cap the nurse-to-patient ratio at one intensive care unit nurse to two patients. However, the California Department of Public Health has newly offered hospitals a waiver which would allow them to assign one nurse to three patients in the ICU.
UCLA Health's waiver application was approved Dec. 11, but the waiver has not gone into effect yet.
California Nurses Association labor representative Benjamin Elliott said UCLA nurses plan to safely protest the waiver by holding press conferences and sending mass letters to administrators until their concerns have been met.
Marcia Santini, a registered nurse at the Ronald Reagan UCLA Medical Center, said UCLA Health administrators should rescind the waiver application and instead ensure facilities are properly staffed.
UCLA Health spokesperson Phil Hampton said in an emailed statement that support staff have been added as needed, and staff have cross-trained in multiple specialties over the past few months.
Though UCLA announced Thursday its plan to vaccinate faculty and staff who work on campus and those who are over the age of 65 as early as February, the university is yet to release a timeline on student vaccinations.
Student Health Advisory Committee chair Akash Kapoor said the Arthur Ashe Student Health and Wellness Center expects students will be vaccinated before the upcoming fall quarter.
Some student leaders have been vocal on UCLA's role in distributing the COVID-19 vaccine. Audrey Price, co-president of Bruins Public Health, said UCLA should provide resources for students to educate themselves on the vaccine. Price added that the vaccine should be a part of UCLA's immunization requirements.
Peter Katona, the chairperson of UCLA's Infection Control Working Group, said religious exemptions and questions about the vaccine's effectiveness could block a mandatory vaccine policy.
It is unclear if UCLA plans to make the vaccine mandatory.
UCLA Health has begun to distribute monoclonal antibody treatments to patients in the early stages of COVID-19 infection.
Regeneron Pharmaceuticals, Inc. and Eli Lilly and Company, two pharmaceutical companies, each developed a COVID-19 monoclonal antibody treatment, which the Food and Drug Administration approved in November.
The antibody treatment is administered to aid patients with mild to moderate COVID-19 symptoms and reduces their hospitalization chances, according to assistant professor of medicine Tara Vijayan.
Vijayan also said there appear to be no significant side effects to the treatment despite ongoing research.
However, there have been a few hurdles in ensuring the antibody treatments are available to the public. Alexandra Bowie, a spokesperson for Regeneron, said in an emailed statement the recent surge in infections coincided with the antibody rollout in many states, making it difficult to distribute.
The Pac-12 CEO group announced Wednesday Larry Scott's 11-year stint as Pac-12 commissioner will end in June.
Pac-12 revenues steadily increased from $100 million annually to $500 million under Scott. However, the commissioner drew criticism after rejecting an ESPN deal to distribute the Pac-12 Networks.
Scott was also under scrutiny for securing millions in bonuses when the Pac-12 conference and its media company were financially hurt by the COVID-19 pandemic.
Before joining the Pac-12 in 2009, Scott served as the CEO of the Women's Tennis Association for six years.
UCLA gymnastics will begin its season Saturday at 2 p.m. against Arizona State at Pauley Pavilion.
The Bruins will face Arizona, Washington and Utah after Saturday's matchup. UCLA will conclude the season on March 13 against San Jose State.
Star Bruin gymnastics alumna Kyla Ross is set to return to UCLA gymnastics as an assistant coach. In addition to being a 2012 Olympic gold medalist, Ross was named the Pac-12 Gymnast of the Year in 2019 and 2020.
Ross' former coach and now colleague Chris Waller said he hopes Ross can provide stability for the team by sharing her experiences from past successes.