UCLA nurses protest possible increase in number of patients per nurse in hospitals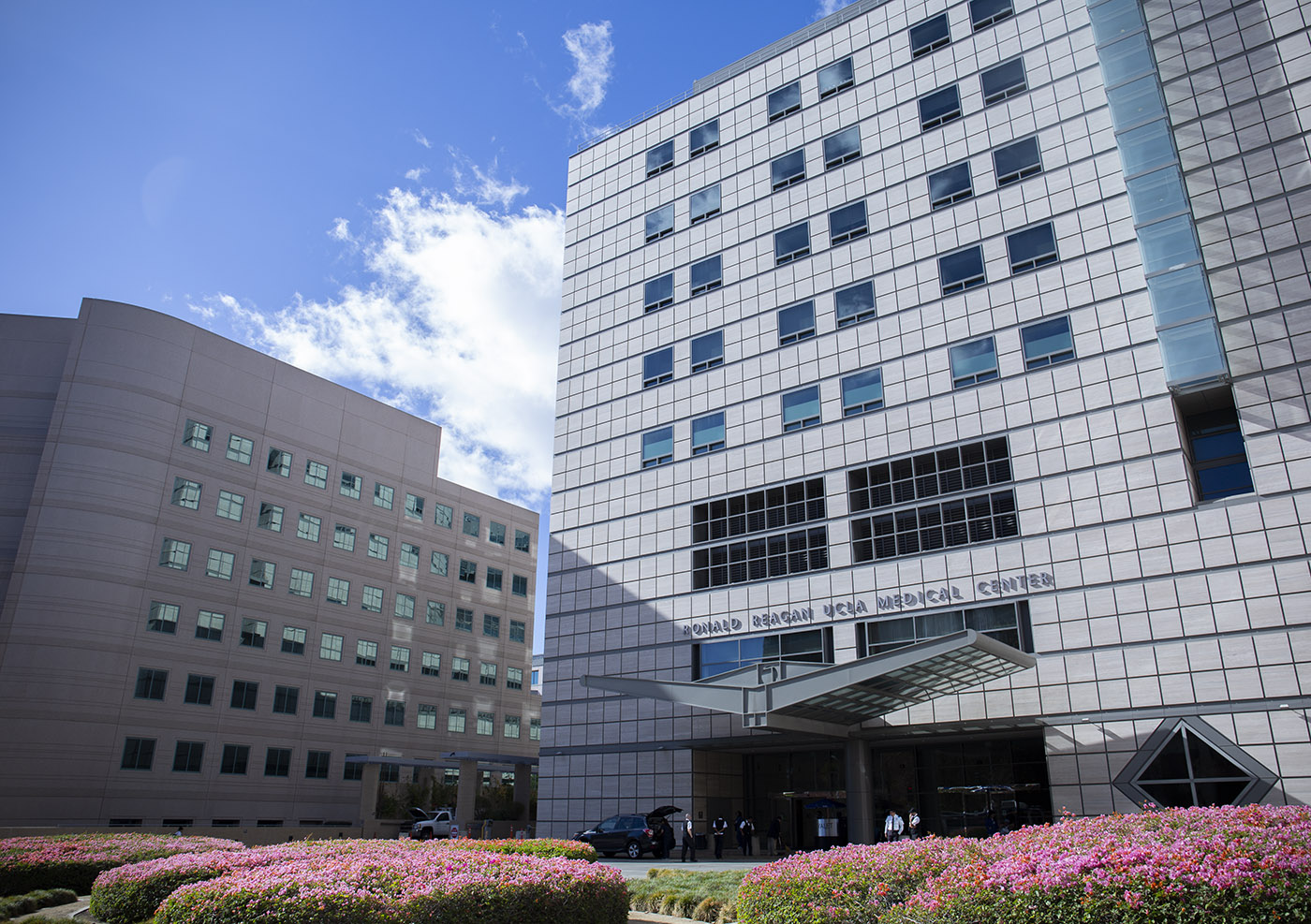 UCLA nurses are preemptively protesting a waiver that would increase the number of patients assigned to each nurse from two to three. (Daily Bruin file photo)
Nurses at UCLA are protesting a decision that could give them a higher number of patients at UCLA hospitals.
California state law requires hospitals to maintain nurse-to-patient ratios to improve patient safety outcomes by preventing issues that can arise from staffing shortages and nurses' overextension when caring for multiple patients. But because of the COVID-19 pandemic, the California Department of Public Health is giving hospitals a waiver that will allow them to assign one nurse to three patients in intensive care units, despite the state-mandated ratio of one ICU nurse to two patients.
UCLA Health's application to waive the regular state-mandated nurse-to-patient ratios was approved by the CDPH on Dec. 11, but UCLA Health has not begun to use the new nurse-to-patient ratio yet.
UCLA nurses have sent mass letters to the administration and held press conferences to draw public attention to the situation. They plan to continue safely protesting until their concerns about the staffing ratio and working conditions have been met, according to California Nurses Association labor representative Benjamin Elliott.
CNA previously held rallies at UC San Francisco Medical Center in response to the waiver, which led the hospital administration to rescind the UCSF Medical Center's waiver application.
Angela Mayfield, a registered nurse at UC Irvine Medical Center who spoke at a press conference, said she was concerned that both patient care and working conditions could be compromised if and when the waiver goes into effect.
"We are working 12-hour shifts, more than three days a week, beds are only empty during periods of cleaning, only to be filled up immediately with another patient that fell victim to COVID-19," Mayfield said. "The thought of adding more patients to our already overburdened patient assignment would be detrimental for both our patients and nurses."
According to a 2002 study by researchers at the University of Pennsylvania, for each added patient nurses are required to cover, patient mortality increases by 7%.
Valerie Ewald, a registered nurse at UCLA Santa Monica Medical Center and CNA union member, said the state-mandated ratio is needed in order to provide the best care to patients.
"Nurses fought hard to achieve the mandated nurse-to-patient ratios in California. Now hospitals are using the ratio waiver as a quick fix for staffing (shortages)," Ewald said. "We should be leading the country in our care and make nursing assignments according to patient acuity, not by profit-driven matrices."
Phil Hampton, a UCLA Health spokesperson, said in an emailed statement that the waiver gives hospitals the flexibility to deal with a continual surge in COVID-19 patients.
"Among many steps taken over the past few months, we have supplemented nurse staffing, cross-trained staff to different specialties and added support staff as needed," Hampton said.
More than 7,200 people are hospitalized with COVID-19 as of Jan. 20, according to the Los Angeles County Department of Public Health.
Marcia Santini, a registered nurse at the Ronald Reagan UCLA Medical Center, said UCLA nurses are demanding the UCLA Health administration revoke the waiver application and come up with long-term staffing plans.
"We demand UCLA and UCI management rescind their waiver application, and instead work with us to ensure our facilities are properly staffed and nurse-to-patient ratios are never violated," Santini said at a press conference.