Required Taste: Exploring the biological and cultural roots of a love for sweet treats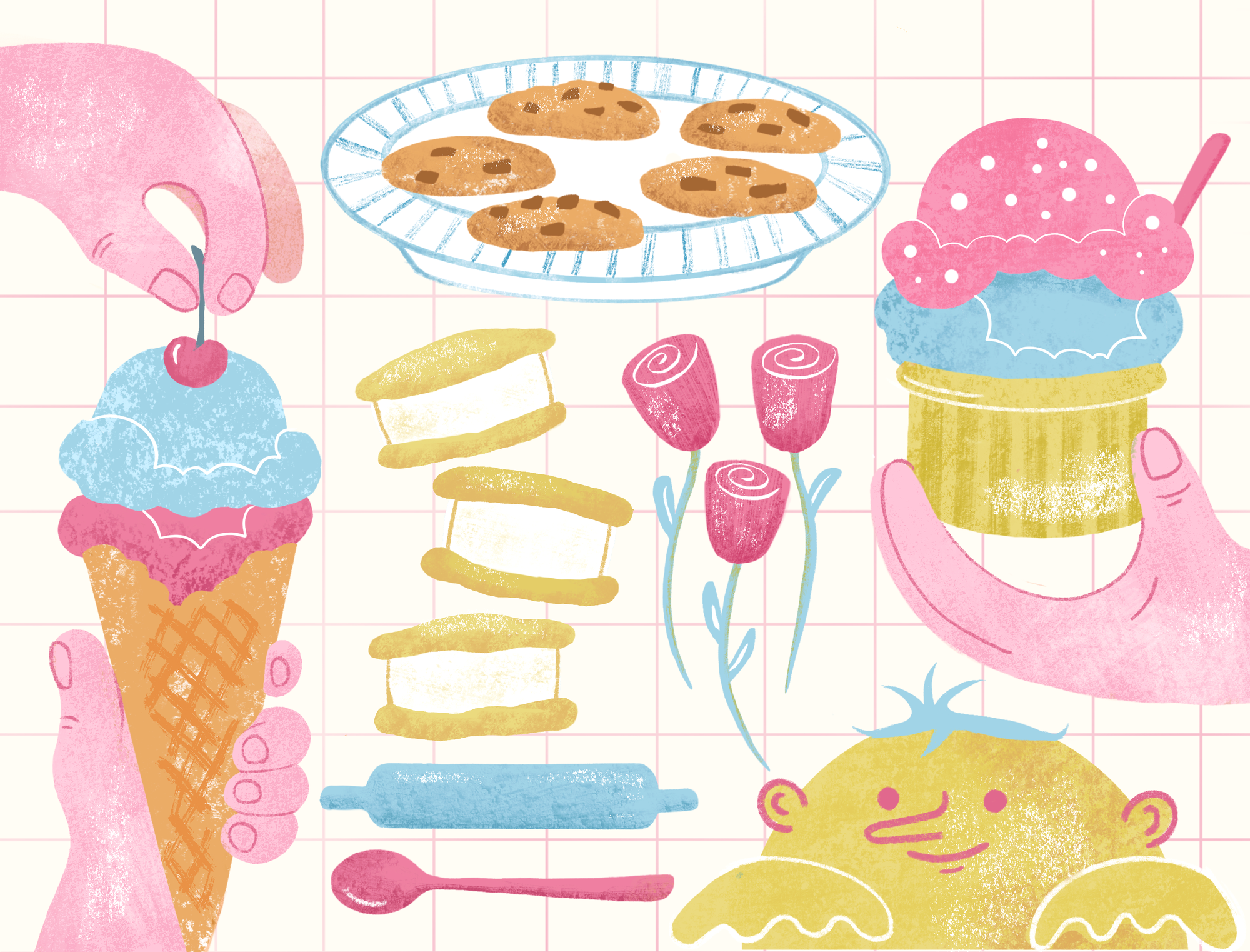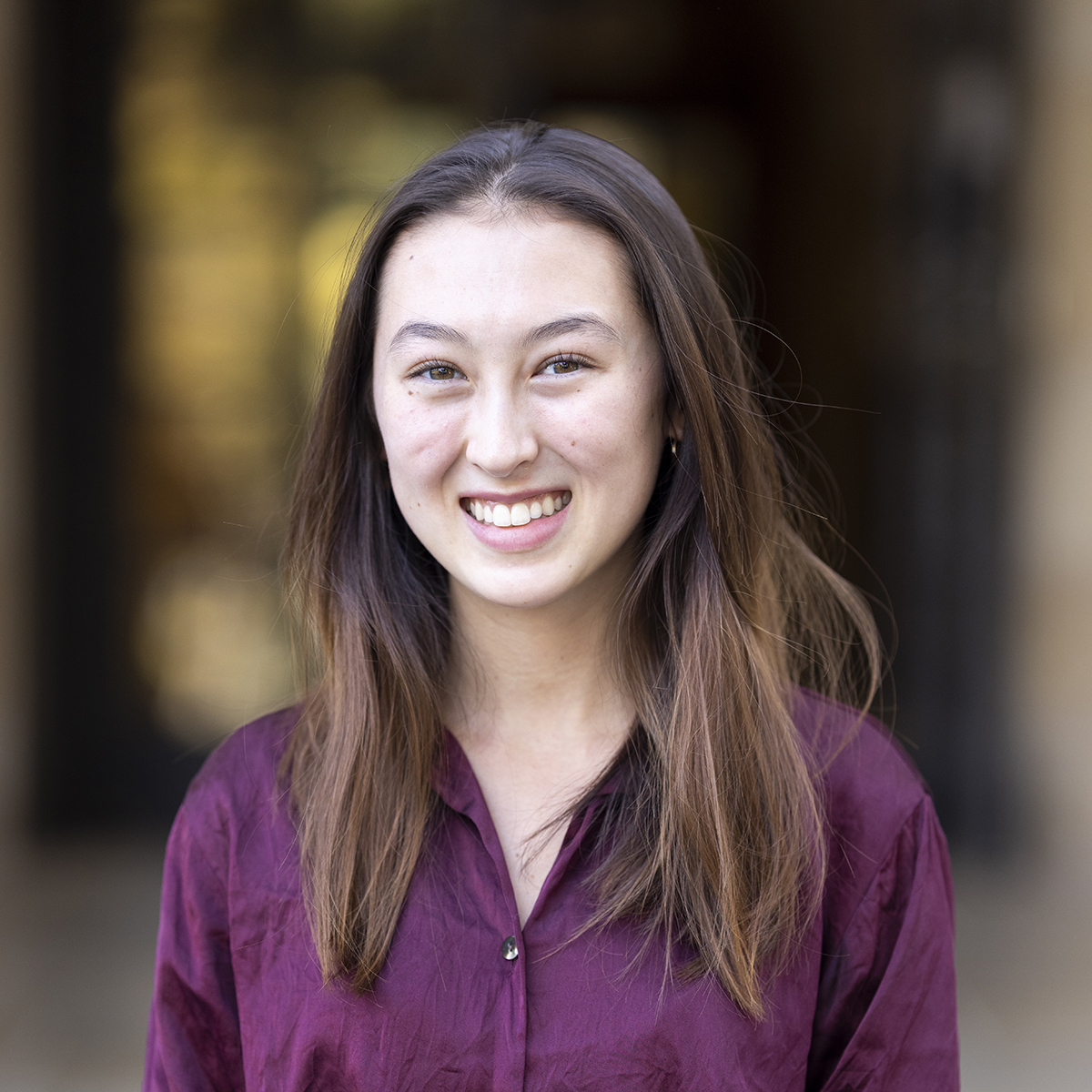 Food has become more than just fuel – alongside nourishing our bodies, it taps into our emotions and can infiltrate our minds. In a country known for its freedom, columnist Zinnia Finn will explore the extent to which American culture is tethered to food and the depths to which we each experience this relationship in everyday life.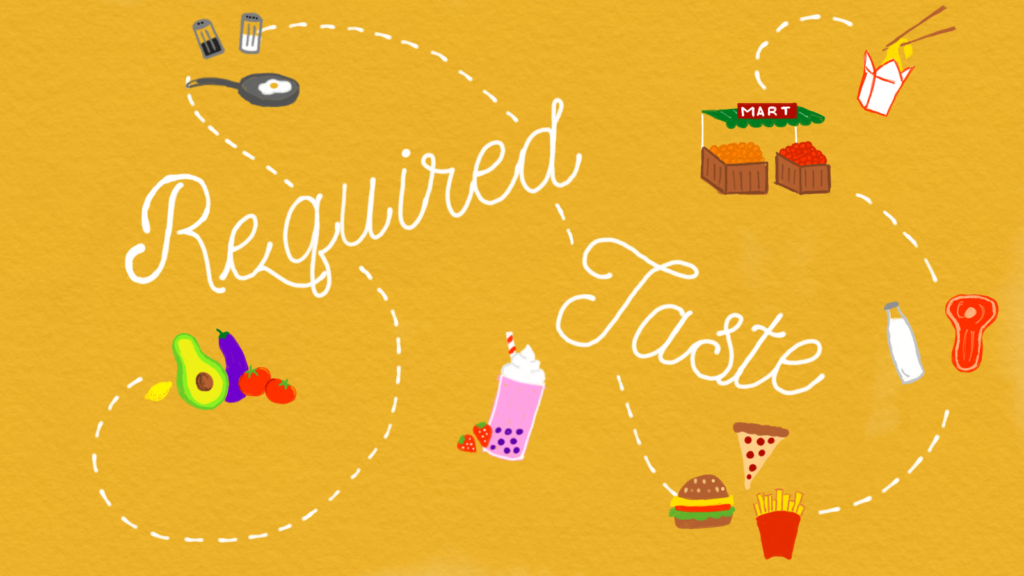 In our relationship with food, dessert is the cherry on top.
Whether it's chocolate that satisfies a post-dinner craving, a cake that marks a birthday or a scoop of Café 1919 gelato that commemorates the end of midterms, sweets are easily one of the most enjoyable aspects of eating. Similar to other foods, dessert can recall memories of childhood and loved ones – but where it differs, said health economics professor Shahram Heshmat, is that its high sugar content can easily trigger the dopamine-based addiction pathways in our brains. Simply by mentioning the word 'dessert,' he said the brain begins anticipating the sugar rush caused by a cookie or candy.
"You don't have to do any research to see if we like doughnuts. Everybody knows that," Heshmat said. "(Dessert) is just labeling something that is already (biologically) established."
Ice cream is one such dessert that is present globally and can make everyone happy, said Fred Papen, manager of Saffron & Rose Ice Cream. Before the Persian-style ice cream shop became a Westwood favorite, it was originally founded by Papen's grandfather in Tehran, Iran, nearly a century ago. To this day, Papen said ice cream is just as popular in Iran as it is in America, and he hypothesizes that this holds true across the world.
"I feel like ice cream is one of those foods that you can find in any country," Papen said. "It's something that makes everybody happy."
Although not backed by concrete research, Westwood exists as a microcosm of ice cream's all-encompassing appeal. Taiwanese dessert cafe MeetFresh recently opened its doors on Weyburn Avenue and offers a variety of boba and sweets on its menu. Third-year computational and systems biology student, Theresa Nguyen, said since her start as a shift manager at the shop two months ago, the shaved ice has quickly become one of her favorites. She said the icy treat, topped with either sweet potatoes, mung beans or barley, differs from what customers may typically associate with American ice cream, as it remains rooted in more traditionally Asian flavors.
[Related: Required Taste: Examining how elements of fine dining can contribute to psychological satisfaction]
Saffron & Rose also draws inspiration from tradition, but Papen said he aligns the flavors and ingredients with the turns of the seasons. The winter ice cream – on its own an inherently Los Angeles concept – is characterized by fresh flavors of sour cherry and is typically paired with cozier chocolates. Then in the summer, the store shifts to fruity flavors, which Papen said is a product of both seasonal crops and customer demand. The shop's ice cream inventory is based on what's most popular at any given time, leading the menu to directly correlate with customer's emotions surrounding the seasons – which Papen said may be most apparent with Saffron & Rose's summertime cantaloupe ice cream.
"People go crazy for it. It even gets to the point where as soon as the weather starts, warming up we start getting phone calls (asking) when the cantaloupe is coming, can I put my number down – it's serious stuff," Papen said.
Although the consumer craving for cantaloupe ice cream can get serious, the health implications of this desire can be significant, said Lydia Chau, a registered dietician at UCLA's Center for Human Nutrition. Between limited edition advertising and a constant rotation of seasonal flavors – such as Starbucks' holiday beverages – she said the U.S. has cultivated an obesogenic environment that capitalizes on novelty. Our popular culture creates a perceived craving for many desserts, which Chau said can override the fact that excess consumption of sugar can lead to diabetes, fatty liver diseases and possibly inflammation.
"(Companies) are always promoting the newest thing – unless we change that, and really care about people's health, … I don't think much can be changed," Chau said. "Individuals can only do so much, because it's really about the environment that we're put in."
Both geographically and culturally, Heshmat said his own personal experience have emphasized the large role that environment plays in impacting people's choices. Growing up in Iran, he said a date was considered a dessert – and a luxurious one at that. Packed full of sugar, it still provided that burst of dopamine and lit up some semblance of his mind's satisfaction circuit. However, after moving to the U.S., his childhood tastes were erased by the saccharine options that are available here. Compared with the fructose in dates, Heshmat said the sucrose in cupcakes or cookies are more powerful and can quickly overtake any previous cravings.
"These (desserts) that we have in the United States are so strong," Heshmat said. "You cannot compare dates – they are sweet, but nothing like a brownie."
[Related: Required Taste: Understanding the influence of alcohol and society's perceptions of it]
However, it is also possible that someone's emotional association surrounding food can remain entrenched in the environment of their upbringing. Heshmat said a parent's restrictive view of sweets can be unintentionally inherited, potentially leading to an increased desire for sugary foods in adulthood. On the flip side, he said modeling consumption behaviors that don't restrict access to desserts can weaken the cues that may launch the brain into a cycle of sugar addiction. Nguyen said she personally resonates with the latter – referencing her Vietnamese upbringing, she said eating dessert wasn't always a dopamine-releasing punch of sugar but something more subdued.
"For me, (dessert) is anything that completes a meal," Nguyen said. "I really like my desserts to be not just sweet but really refreshing and light."
Despite straying from what may seem like the typical end-of-meal treat, Chau said this figurative take on desserts can become the key to unlocking a balanced diet. If our perception of what constitutes a treat can expand beyond an innate desire for the sweetest or fattiest thing, it becomes easier to consume sweets in moderation – which could lead to a lowered risk for diabetes and obesity and a higher quality lifespan. Chau said the emotional associations people have with desserts can never be dispelled completely but can be altered to reflect healthier choices.
Unlike other foods or drinks that provide essential macronutrients, dessert is not crucial to our survival from a dietary perspective, but it is arguably critical in satisfying emotional hunger or marking special occasions or accomplishments. Sometimes a bad day calls for a scoop of ice cream, Papen said – or sometimes a good day does too.
"We just want people to be happy," he said. "(At Saffron & Rose), we're in the business of putting smiles on faces."
Finn is a senior staff writer for Arts & Entertainment and PRIME. She was previously the Lifestyle editor from 2021-2022, an Arts reporter from 2020-2021 and a member of PRIME's first intern class from 2019-2020. She is a fourth-year neuroscience and public health student from San Francisco, California.
Finn is a senior staff writer for Arts & Entertainment and PRIME. She was previously the Lifestyle editor from 2021-2022, an Arts reporter from 2020-2021 and a member of PRIME's first intern class from 2019-2020. She is a fourth-year neuroscience and public health student from San Francisco, California.