Required Taste: Understanding the influence of alcohol and society's perceptions of it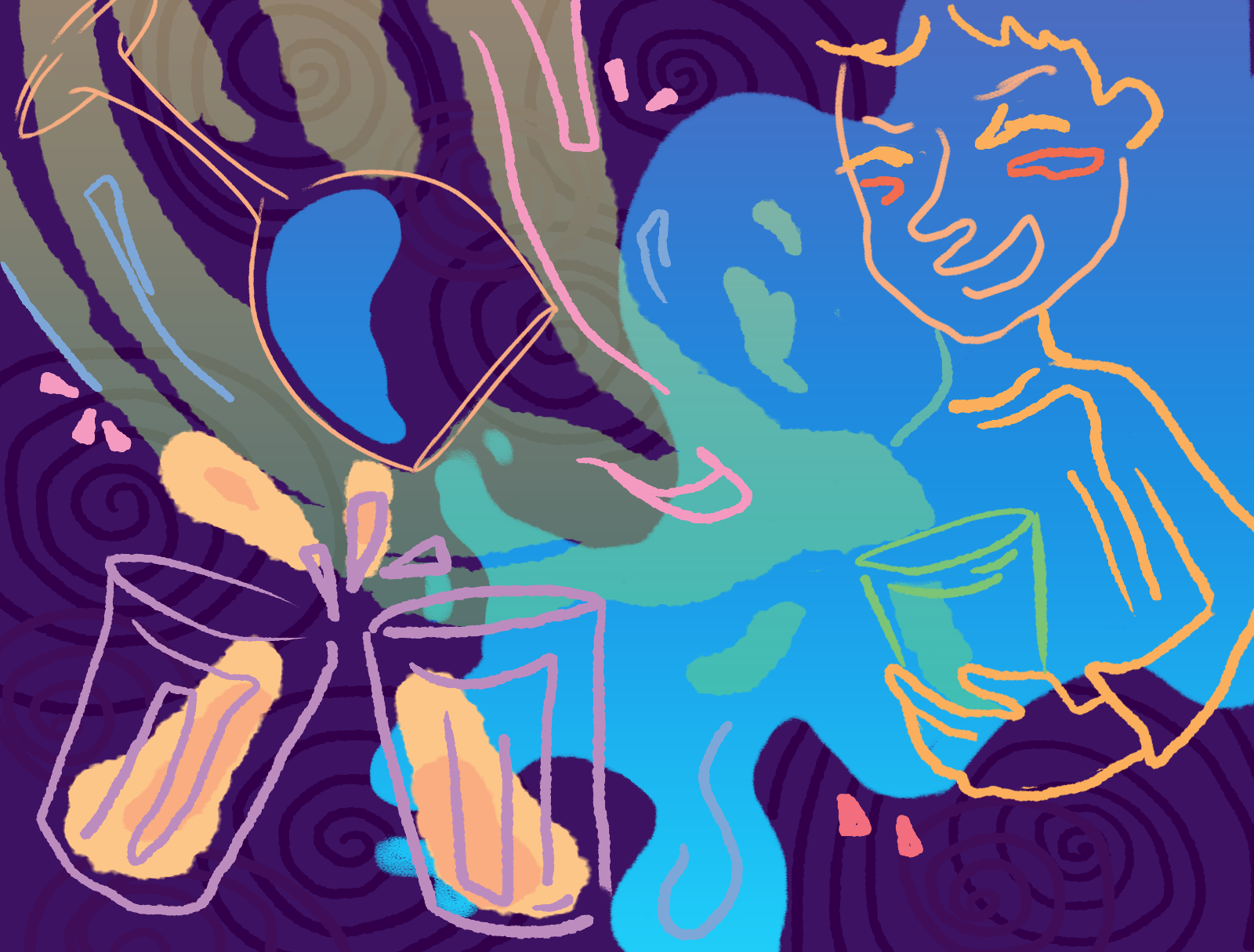 Food has become more than just fuel – alongside nourishing our bodies, it taps into our emotions and can infiltrate our minds. In a country known for its freedom, columnist Zinnia Finn will explore the extent to which American culture is tethered to food and the depths to which we each experience this relationship in everyday life.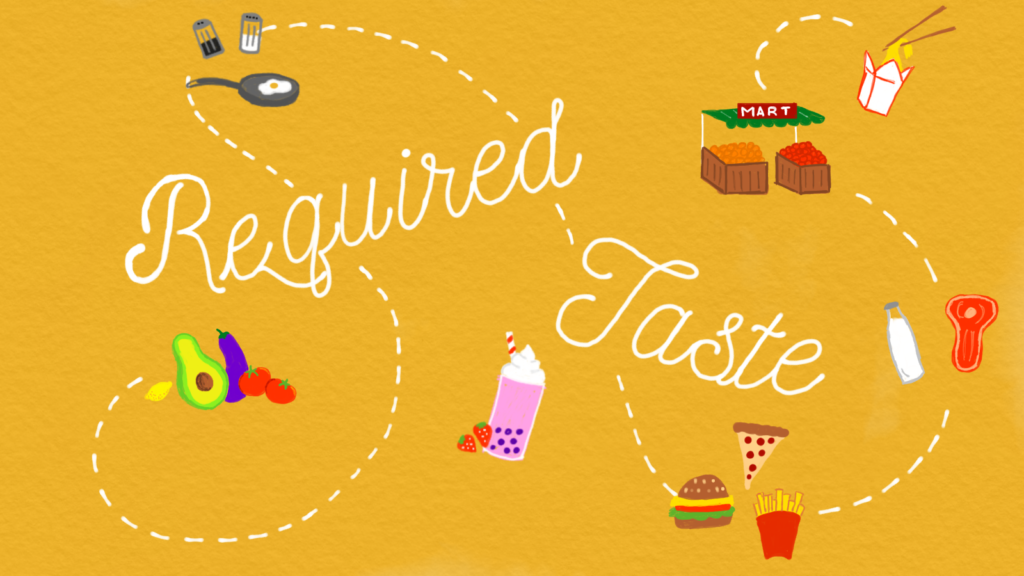 It's easy to guess what's in a red Solo cup.
A symbol synonymous with party culture – beer, Greek letters and barbecues are all wrapped up in bright red plastic. Solo cups are seen in nearly every college party movie scene and carry an emotional implication of their own – one which Justin Sanchez, a member of UCLA's Delta Sigma Phi chapter, said the media has etched into the image of fraternity parties.
"In the movies you see frats and it's all liquor," Sanchez said. "You emulate what you … hear about growing up. … You think that's what it's supposed to be like in real life."
The catch, however, is that the drawn-out movie scenes are not too far from real life either. Sanchez said he's seen firsthand how alcohol allows people to loosen up and access a part of themselves that might be shielded because of uncertainty or anxiety. Such an aspect of drinking is a double-edged sword – he said alcohol could be a way to create opportunities and socialize, but the aftermath of these opportunities can be a slippery slope. From a personal perspective, Sanchez himself said he doesn't drink, however, he said offering alcohol can help facilitate parties and create a compelling environment.
"I feel like if people had to be sober at parties they wouldn't want to go, because they would feel awkward at them," Sanchez said. "It would be like a middle school dance."
But for a comfortable party atmosphere without alcohol to become a reality, Sanchez said a change in how liquor and fraternity houses are coupled in the media must occur. However, Jorge Castillo, a UCLA alumnus and advocacy director at Alcohol Justice, said this issue of representation extends beyond the lots of Hollywood. Despite alcohol's depiction as a cornerstone of American culture, the majority of the industry is controlled by three global corporations – with Belgium-based InBev, English Diageo and Molson Coors controlling a combined 80% of the market. Castillo said these corporations control what liquor we have access to, and therefore are invisibly tied to our personal emotional associations with it.
[Related: Required Taste: As popularity of homemade sourdough rises, bakers discuss devotion to starters]
Shielded by an oligopoly, these companies, among a handful of other top competitors, have been able to conduct illegal activity in Mexico and Africa and afford incessant lobbying for decreased regulation and tax breaks in the United States, Castillo said. Legislation shifts like these, should they be passed, would allow for unlicensed alcohol sales in places like barbershops, permitting liquor to permeate our everyday life – a change which Castillo said may lead to further desensitization to the negative impacts of drinking. However, he said programs like Alcohol Justice hope to combat the weakening of policy and encourage legislation that focuses more on public health as opposed to profit.
But the communities these initiatives are trying to help are often blind to the larger problem – Castillo said InBev, Diageo and Molson Coors have their marketing down to a T and can characterize alcohol in a way that reads synonymous with fun. In a world of airbrushed beer and seltzer ads touting moderate liquor consumption, Castillo said the reality of drinking is only revealed in hidden numbers – 30% of Americans consume 80% of our country's alcohol products, and the vast majority of those have an addiction.
"Alcohol in the (Los Angeles) community is not going to the beach, playing volleyball, drinking a cold one and getting a suntan," he said. "The reality is walking over to the corner liquor store, getting junk food, getting alcohol and coming home to domestic violence."
Domestic violence is just one of the many cycles perpetuated by alcohol. Castillo said people's relationship with liquor is actually based on how historical circumstances intersect with various social issues, including mental health, zoning laws and segregation. Gentrification has placed boutiques beside million-dollar homes but left liquor stores on nearly every corner of underserved communities. Castillo said this has made it so that at the end of the day, there remains a lack of jobs, a lack of opportunity and an abundance of alcohol standing against the progress an addicted individual or family makes toward healing.
"The environment never changed," Castillo said. "We could work on the individual, we could work with the families, and it was successful many times. But then the environment stayed the same."
[Related: Required Taste: Understanding our relationship with food from farm to table]
The environment of alcohol also remains multifaceted. Castillo said he acknowledges that although portions of our relationship with drinking are wrought with emotional burden, the majority of America has positive associations with it – and not for unfounded reasons. Christine Wells, a sommelier for the San Francisco-based restaurant Barcha, said wine can further enhance our preexisting experience and connection with food. Similar to a squeeze of lemon on a seared fish, she said wine can aid in forming a delicate balance of flavors that creates an otherwise unattainable culinary experience.
"I think we're following in Europe's footsteps, because their love of food … always involves wine," Wells said. "And there's a reason for that – great food is meant to be shared with great wine."
Where the U.S. differs from Europe, however, is with its legal drinking age of 21 compared to 16 or 18. Wells said this divergence could be responsible for the comparatively reckless way in which America views alcohol, and in turn, causes college students to partake in disordered drinking habits that stem from a craving for rebellion and adventure. Sharing this sentiment, Castillo said this idealized view of drinking can evolve and extend beyond campuses and into the realm of positive emotional associations with maturity.
"There is a myth around it, that it's an expression of individuality (and) of freedom of choice," Castillo said. "For young people, that symbolizes rebellion. And then for older adults, (it symbolizes) a type of sophistication."
The truth of alcohol's symbolism remains dichotomous as people's emotional relationship with alcohol cannot be pinned into a singular niche. Wells said wine and vineyards are ripe with cultural significance and history that stretches back to the Romans and the Greeks, whose beverages were predecessors to the chardonnay and sauvignon blanc at a Napa chateaux. The representation of wine as a near art form leaves it at a crossroads where Wells said it intersects with its identity as an alcoholic beverage – a notion which calls for caution alongside enjoyment.
On the flip side, Castillo said he believes alcohol – or at least the commercialized way it is presented in our society – has hijacked, rather than built upon, tradition. Wine may add a pleasant element to a tasteful dinner, but in a broader sense, he said liquor has overshadowed traditional food and culture, with the heritage of holidays such as Cinco de Mayo and Saint Patrick's Day buried in parties. When it comes to food, Castillo said popular culture has attempted to crowd liquor onto a table lush with lore, essentially drowning out any culinary connotations of fond memories and time with loved ones. The only anecdote for responsible consumption, he said, is returning to our family and our roots and reclaiming a culture that is capable of infusing society with strength and meaning.
"Culture is not something that brings alcohol to our table. Culture is what takes it away from the table," Castillo said. "'La cultura cura' – culture cures."