Professors 101: Jennifer Jay motivates students to combat environmental, sustainability issues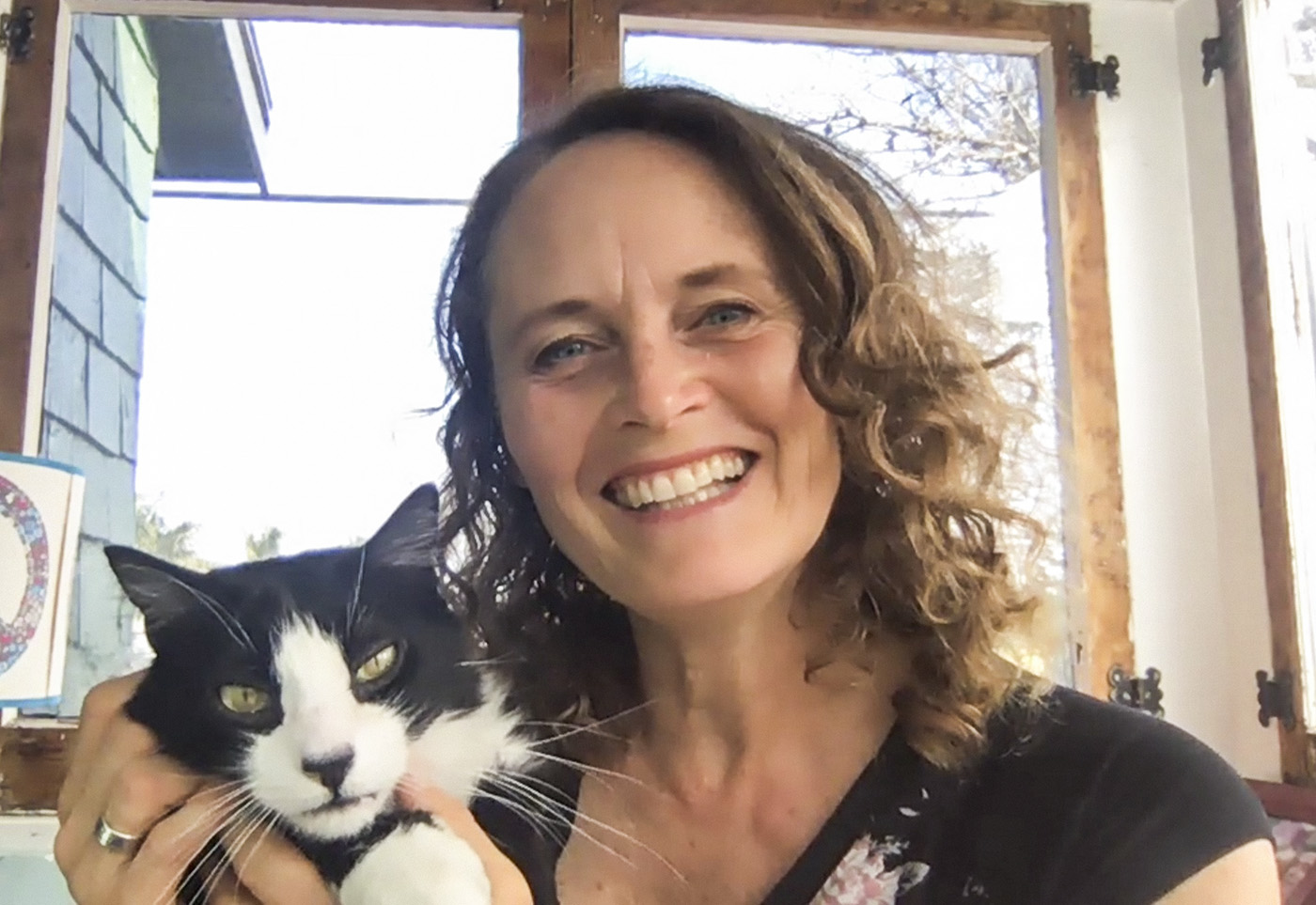 Civil and environmental engineering professor Jennifer Jay has been teaching and researching at UCLA for the last 18 years. Along with conducting her own research on antibiotic resistance and how food systems affect the environment, she also finds fulfillment while advising her students with their work relating to sustainability. (Michael Vigman/Daily Bruin)
UCLA is home to some of the world's leading researchers and experts – better known to students as professors. It's time to tap into the knowledge and wisdom UCLA professors have to offer. Follow columnist Phoebe Chen's crash course on some of UCLA's esteemed professors.
Since her days of conducting science experiments in the basement as a young girl, Jennifer Jay has moved on to larger pastures.
The civil and environmental engineering professor said she has taught a variety of classes at UCLA in the last 18 years – including niche courses like Civil and Environmental Engineering 154: "Chemical Fate and Transport in Aquatic Environments" and others that fulfill general education requirements like Cluster M1: "Food: A Lens for Environment and Sustainability." But before entering academia as a professional, Jay said she worked as an environmental consultant but left within a month because she missed the school environment. Jay said learning is one of her passions and making it her career has been a dream.
"I knew immediately I wanted to go back (to school)," Jay said. "I went all in (as a consultant) but still didn't know what kind of work environment I liked."
Throughout her years at UCLA, Jay said her favorite aspect about working in academia is the intellectual freedom that comes along with it – she is able to research her passions and be a part of a solution to the problems she encounters. After considering new topics to research on a sabbatical, Jay said she became involved with antibiotic resistance issues. Beyond being able to explore whatever she desires, Jay said working alongside bright-eyed students is equally rewarding.
"In my field, there are a lot of really idealistic students who all want to make the world better," Jay said. "Working with them is a lot of fun because they're driven by their passions already. My job is to just help them figure out ways to get cool opportunities and fun things to study."
As a professor, Jay said she is in a position to guide students through the learning process and help set them on the path to achieving their goals. In particular, she advises students with their research related to the environment and sustainability. Currently, she said one of her students is researching how antibiotic resistance spreads to coastal and recreational waters that end up in the bodies of surfers, while another student is researching the routes through which children can be exposed to lead.
"Working with the students on their research projects is incredibly fulfilling," Jay said. "I think of myself as kind of their coach or their ally, and I just help them navigate the learning process and the research process. It's a very positive relationship."
[Related: Professors 101: Lap Chi Chu illuminates never-ending nature of learning through lighting design]
In her own research – apart from antibiotic resistance – Jay said she studies how food systems affect the environment and public health. She said she was already personally invested in the intersection of food and the environment as a vegan. Through her research, she turned her personal passion into an academic one as she said she felt a responsibility to spread awareness about the environmental fallouts of the food system.
In particular, Jay said sharing such information with her students is essential. She said students have the power to change the food system with their purchasing power and that those individual choices then create a ripple effect in encouraging others to make similar decisions.
"(People) weren't aware that the data really shows we have to change the food system to achieve the Paris climate accord target," Jay said. "I feel like if people learn, then they will make voluntary shifts. … We all respect the environment in different ways and for some people, food is the aspect of their lives they are willing to change."
The professor's words on sustainability have made a lasting impression on third-year civil and environmental engineering student Jonah Nucci. He said he gained perspective on his consumer choices in Jay's fiat lux course, Civil and Environmental Engineering: "Foodprint: Understanding Connections Between Food and Environment." Since the class, Nucci said he has been inspired to make lifestyle changes for the environment such as staying away from fast food and cutting down on meat consumption.
"I didn't really know about the choices I made in my diet and how they affected the world until I took that class," Nucci said. "(I try to) buy more organic or local (food), … even the (Westwood Village Farmers' Market), going down there and supporting local. That's definitely the different choices I've made that have rooted from this class."
In finding her motivation and inspiration to work on environmental issues, Jay said she had to consider what careers she finds the most fulfilling over what fields have the highest paying salaries. Jay said there are many ways to define success and thinking of her overall impact on society takes priority over what other people envision for her.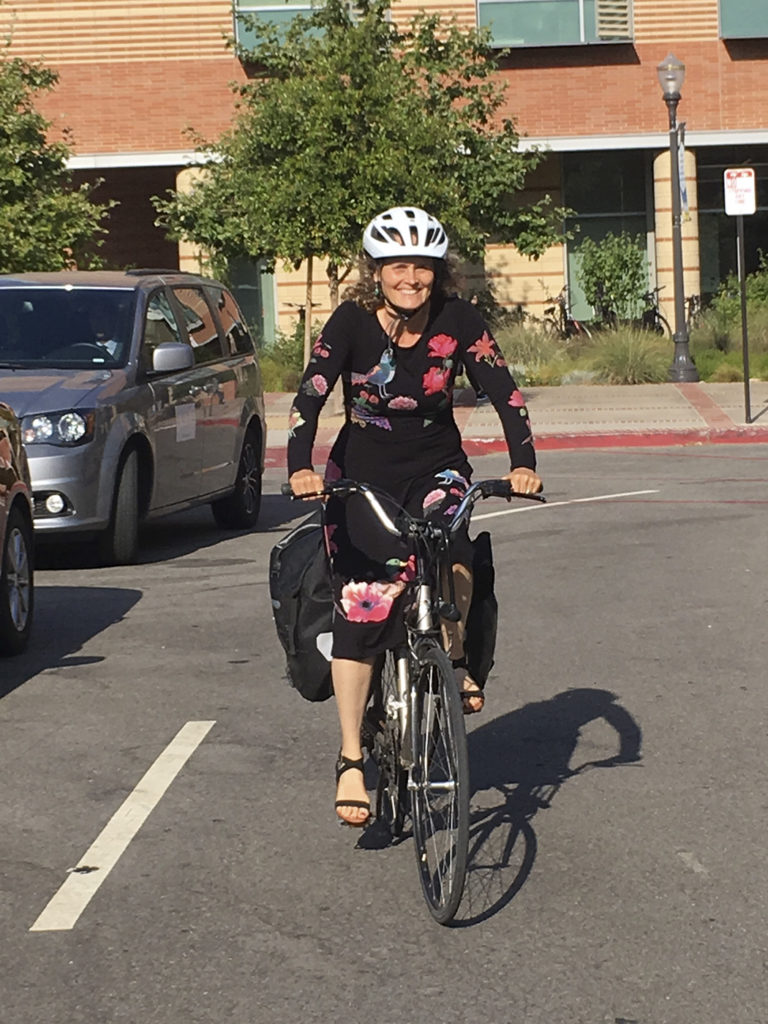 [Related: Professors 101: Juan Herrera builds on personal experiences to inspire students]
To help her students avoid burnout and stay inspired, Jay said she advises them to simply take a break. She said the majority of the day – and life – is spent working, and while this may be enjoyable to some, overworking can be harmful. She encourages students to be active in prioritizing their mental health so that their careers can remain fulfilling.
"If I'm feeling good, that's when I do my best work," Jay said. "If I look back over the years to when I came up with my most fun ideas, … I was pretty much always well-rested, feeling happy, feeling good. That's when I get my good ideas and that's when I have energy to carry them out."
Jay said there is a way to connect personal experiences to big-picture topics. She said everyone has a personal stake in the environment and we all need to take care of the planet – from personal diet choices to transportation alternatives, Jay said she hopes to help students find their roles in combating climate change.
"All of these pieces of the pie … are all important, so if (students are) interested in the environment, they can find whichever topic gets them the most motivated," Jay said. "I encourage them to find a topic they have an emotional connection to and (know) that they're part of a large group of people working on environmental issues."