Professors 101: Juan Herrera builds on personal experiences to inspire students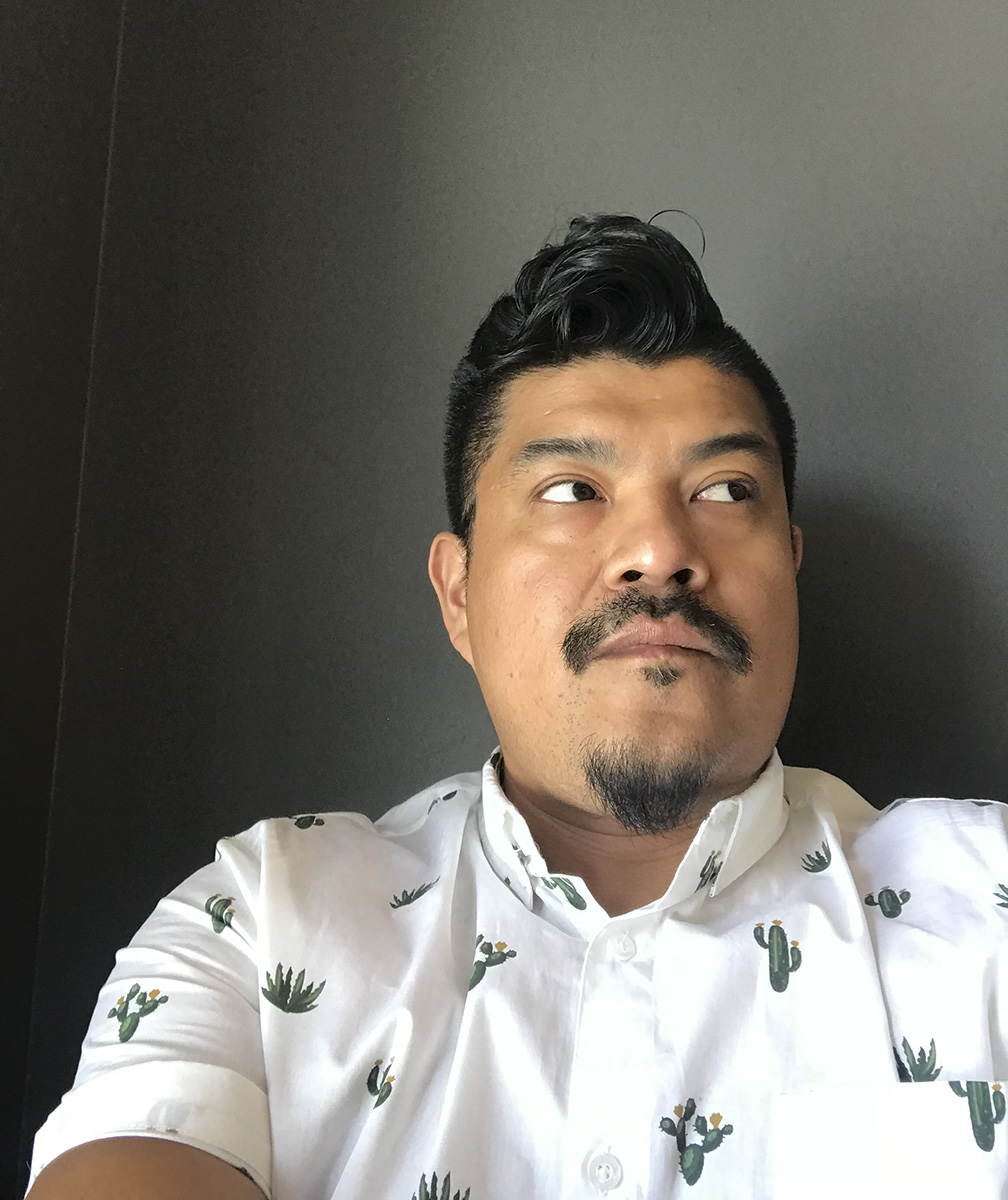 Geography professor Juan Herrera said he uses his background as a first-generation scholar and immigrant as a source of pride. He applies his real-life experiences in the classroom to make his lectures more relatable to students. (Courtesy of Juan Herrera)
Geography professor Juan Herrera embodies the notion that representation matters in academia.
Herrera, a first-generation scholar and UCLA alumnus, said he never predicted he would someday be in the shoes of his past professors. He entered UCLA as an undergraduate business student, but he said his lack of passion for the topic steered him in a new direction – Latin American and Chicano studies. As an immigrant from Guatemala, he said he wanted to learn more about his roots beyond what was taught in his classes, so he turned towards conducting his own research.
"I really wanted to learn about my home country of Guatemala but I found that most of the classes that were on Latin America were either about Brazil or Mexico or the big countries," Herrera said. "Research became a way for me to find out more about myself. It was kind of like doing autobiography work."
What started off as a personal project turned into a lifelong passion for Herrera. After multiple undergraduate research programs at UCLA, he said he became interested in geography in graduate school. Herrera said the field is connected to thinking about how locations in any sense, such as a neighborhood, a city or a country, are produced and how people inhabit them in dynamic ways – such as thinking about how colonization has shaped inequalities and power relations in America. Herrera likened being a geographer to being a voice for space.
[Related: Professors 101: Bronwen Wilson draws from history of career changes to teach adaptability]
Herrera also uses his voice to fill the lectures of various geography courses, including Geography 3: Cultural Geography. In the General Education requirement class, Herrera said he teaches students to think about the world with a different perspective by showing them the relationship between geography, race and numerous other identities.
"People have this idea that geography is all about maps… but really at its core, geography is the study of how human beings produce space," Herrera said.
Some students like Janet Zamudio, a second-year geography, environmental studies and public affairs student, said Herrera inspired her to focus her own research on geography. Zamudio said Herrera's classes were especially engaging because he made them relatable for students, such as explaining how the structure of UCLA lecture rooms influence power dynamics between professors and their students. Herrera also made it a point to provide students opportunities to share stories from their own background, she said.
"For (Herrera) to be able to bring in his own personal experience and also allow students to bring in their own personal experiences into the classroom (makes the class relatable)," Zamudio said.
Consistent with how personal stories are central to his lectures, Herrera said his own background as an immigrant has informed the way he engages with students as a professor. Opposed to using abstract examples as teaching tools, Herrera said his lived experiences allow him to make geographic concepts seem more personal and relevant to students.
"The fact that I am able to expose my students to (concepts in geography) is not just because I am trained in that," Herrera said. "I know what it means to live in an immigrant community. I know what it is to be overpoliced. It's about bringing these intellectual conversations to the classroom, but it's also about being like 'I am from that neighborhood.'"
[Related: Professors 101: His studies are out of this world, but Erik Petigura finds ways to stay grounded]
Initially, geography wasn't always easy for Herrera to relate to. While he was a graduate student, he said the lack of diversity in the geography department's faculty led him to pursue ethnic studies instead. However, when he began to pursue his Ph.D., he said the field of geography was beginning to change, becoming a more welcoming environment. Now, Herrera said he holds his position as one of a few faculty of color in the geography department with pride.
"It's really important for students to see themselves represented in the faculty," Herrera said. "I think one of my happiest moments (besides becoming a first-generation student) is also being recognized by students of color as a professor of color. The fact that they see themselves in me."
While reflecting on his own experience as a first-generation student and a student of color, Herrera said his advice to other students would be to recognize their background as their strength. Growing up, Herrera said being the only Latino student in his classes was often intimidating. Now, he has grown to be less fearful and reframe his perspective to see his background as a form of empowerment as it has shaped him into the person he is today.
"Students are the next generation," Herrera said. "They are going to be in charge in a couple of years. I often tell my students in my room 'Right now there is a future president. There is a future attorney.' I want my students to go into the world thinking of themselves as active agents."