'The Mandalorian' season 2 recap – episode 6: 'Chapter 14: The Tragedy'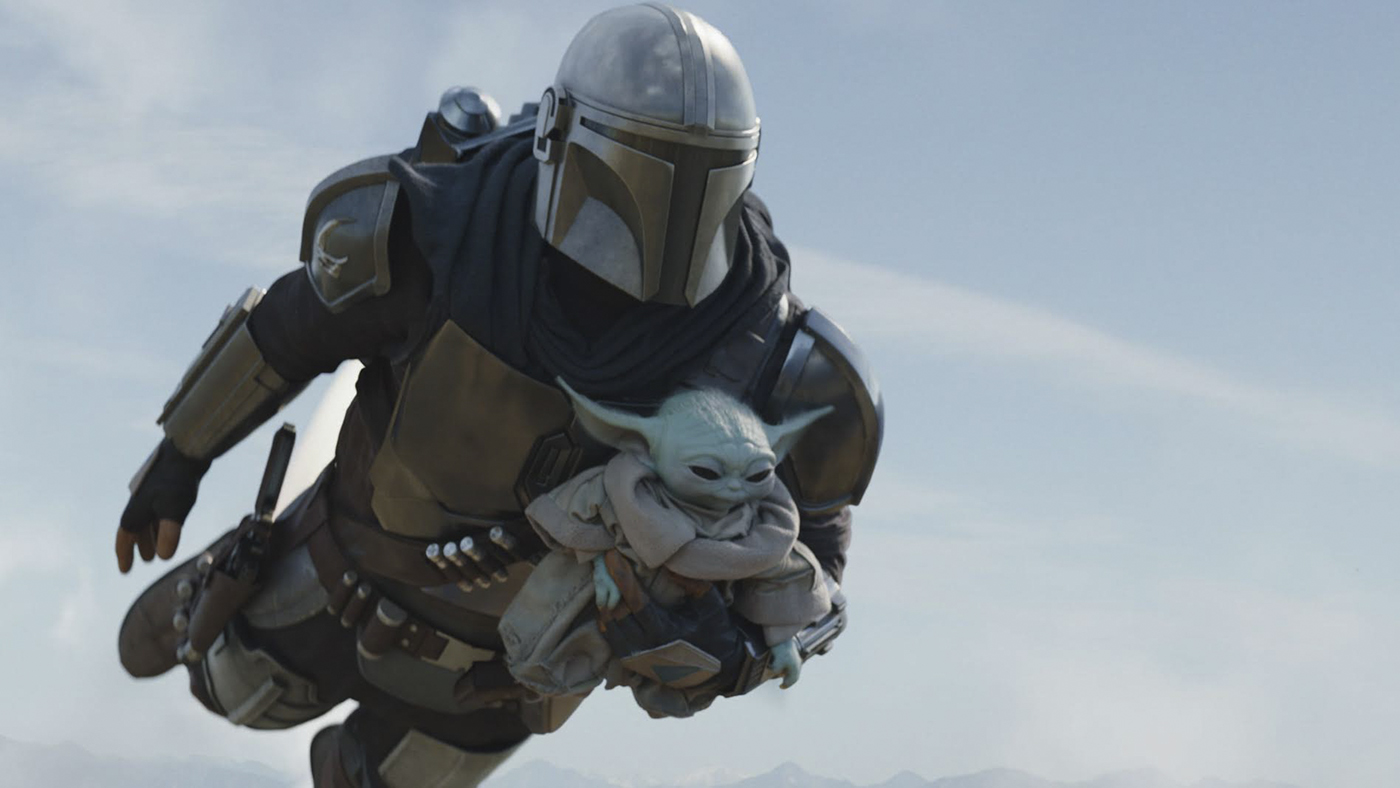 (Courtesy of Lucasfilm Ltd.)
"Chapter 14: The Tragedy"
Directed by Robert Rodriguez
Disney+
Dec. 4
Warning: spoilers ahead.
Mando suffers a major defeat, but Boba Fett is back in the game.
Following Ahsoka Tano's (Rosario Dawson) advice in the previous episode, Din Djarin and Grogu make their way to the seeing stone on the planet Tython where Grogu may choose to reach out to other Jedi through the Force. And similar to the last episode, "Chapter 14: The Tragedy" progresses this season's overall narrative arc by addressing some previous plot threads while raising the stakes for the last stretch of season two in "The Mandalorian."
Once Djarin and Grogu reach their destination, Grogu automatically goes into a deep state of meditation on the Seeing Stone and is enveloped by a force shield so that he is not disturbed. But a familiar spaceship soon descends and lands at the base of the mountain. Longtime fans will instantly and appreciatively recognize the vessel as Boba Fett's iconic "Slave I," which was previously seen in "Star Wars: The Empire Strikes Back" and "Star Wars: The Clone Wars."
The intrigue continues as the force field repels Djarin's attempt to remove Grogu from the stone, leaving the Mandalorian to fend off the newcomers. After almost being pummeled by blaster fire, Djarin is confronted by Boba Fett (Temuera Morrison), a predictable yet exciting presence who was last seen in the second season's premiere and has been tracking Djarin ever since.
Fett wastes no time aggressively demanding the return of his armor which Mando obtained back on the planet Tatooine. Fett asserts that the armor belongs to his father, Jango Fett, and Morrison's thrilling performance delivers on Fett's loyalty to his warrior upbringing.
[Related: 'The Mandalorian' season 2 recap – episode 5: 'Chapter 13: The Jedi']
As Djarin and Fett engage in a suspenseful standstill over who deserves the armor, the assassin Fennec Shand (Ming-Na Wen) appears on top of a boulder with a sniper rifle aimed at Grogu. This is a bit shocking since Shand was presumed dead on Tatooine in the first season of "The Mandalorian." But Fett reveals he revived her, and she is now in service to him, paralleling how he was also left for dead on the sands of Tatooine in "Star Wars: Return of The Jedi."
But just as Mando and Fett make a deal to trade the armor for Grogu's safety, Imperial transports reminiscent of those in the First Order – the neo-Empire group introduced in "Star Wars: The Force Awakens" – arrive and unleash a garrison of stormtroopers on the trio. While their arrival seems a bit contrived given how Fett and Shand also happened to track down Mando at the same time, the following fight sequence balances out the predictability by appealing to "Star Wars" fans' eagerness to see Fett in action.
The former bounty hunter is not portrayed as a skillful warrior in the original "Star Wars" film trilogy, but this episode depicts him in all his glory. As he and Shand hold off the stormtroopers in an epic showdown, Fett fights skillfully with his staff, leading to some visually grueling stormtrooper deaths. However, his real warrior persona is uncovered only after he retrieves his armor from the Razor Crest and dons it midfight.
Meanwhile, Mando is still not able to break Grogu out of meditation, so he rejoins the firefight with Shand. Just when the two seem subdued by the enemy, Fett comes in and mows down the stormtroopers with deadly hand-to-hand combat and his arsenal of weapons, sending the enemy running. While the scene is total fan service, it is ultimately warranted since Fett rightfully deserves the spotlight given his popularity and importance in Djarin's quest.
Considering how fans were already treated to Ahsoka Tano and a mention of Grand Admiral Thrawn in last week's episode, the continuous inclusion of well-known characters can be numbing, but thankfully the fan service here doesn't mask Grogu's dire circumstances.
From Tython's upper atmosphere, Moff Gideon's (Giancarlo Esposito) Imperial starship blasts Djarin's ship, reducing it to ash. A squad of Gideon's secret weapon, Dark Troopers – robotic super stormtroopers that can fly – descend from the ship and snatch Grogu just as he finishes meditating.
[Related: 'The Mandalorian' season 2 recap – episode 4: 'Chapter 12: The Siege']
Although the Dark Troopers' power could have proven more efficient against Mando and Fett, they disappointingly do not have an integral role in this episode. But hopefully their full abilities will be showcased in future episodes as they become worthy adversaries.
The episode also unveils an interesting dramatic irony when Fett sees Gideon's starship and reports that the Empire has returned. While viewers may know that the Empire still has a significant remnant, it seems as though the characters are unaware of the extent of the Empire's power.
As Djarin sifts through the rubble of his ship to only recover the Beskar spear he received from Ahsoka Tano and a handle knob, Fett reveals his father Jango is a foundling just like Djarin. This dynamic of shared creed makes Fett and Djarin more relatable to each other, reinforcing their mutual agreement to retrieve Grogu. The trio then travels back to Nevarro to meet with Cara Dune (Gina Carano) in hopes of organizing a rescue operation.
While this season has placed established characters along Djarin's journey, they are integrated strategically and act as aids to Djarin without overshadowing his narrative. Likewise, the focus on Grogu increases when his growing Force powers help him fend off stormtroopers in his cell aboard Gideon's ship. But Grogu's defense doesn't last long when he tires out and Gideon playfully teases him with the Darksaber, hinting at a climactic showdown to come with several concurrent storylines to be wrapped up.
While the episode is ultimately a tragedy for Grogu, it still manages to appease fans as it propels the story along for the season's final stretch.