Required Taste: As popularity of homemade sourdough rises, bakers discuss devotion to starters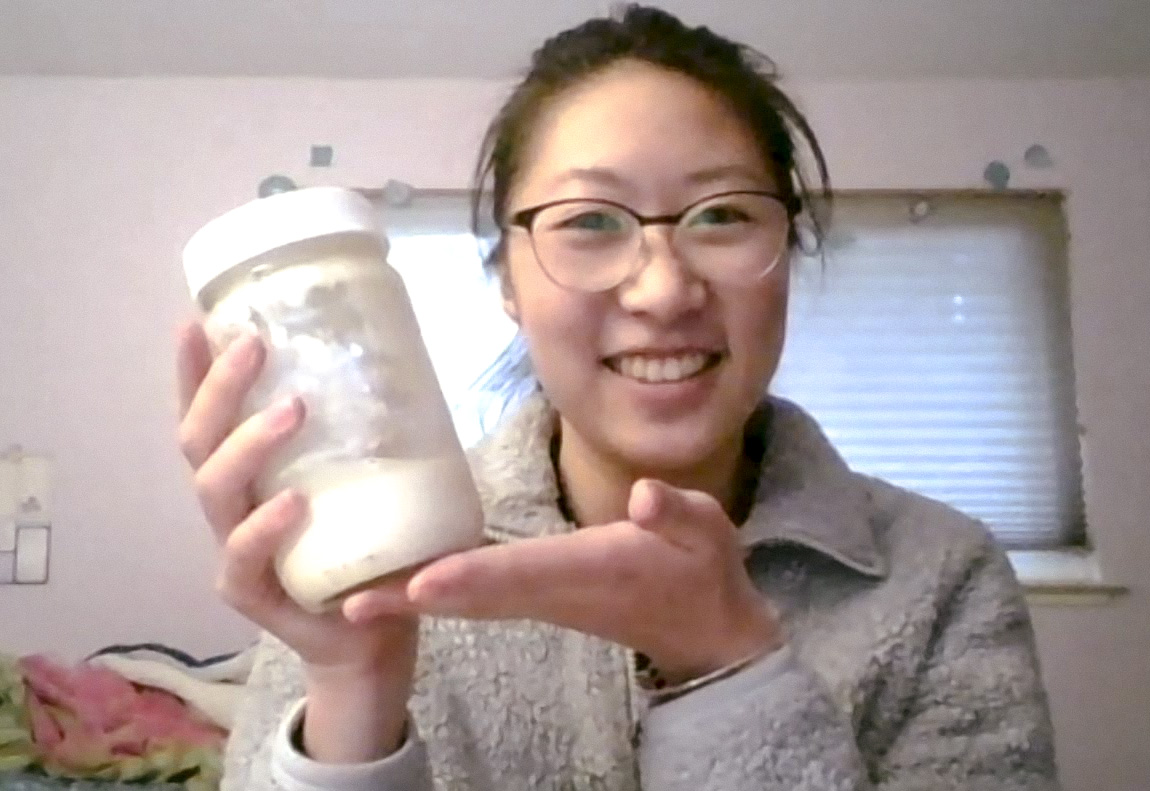 Second-year pre-computational and systems biology student Wendy Su said her sourdough journey began out of quarantine boredom, but she now feels a sense of attachment and obligation to care for her starter. (Jason Zhu/Daily Bruin staff)
Food has become more than just fuel – alongside nourishing our bodies, it taps into our emotions and can infiltrate our minds. In a country known for its freedom, columnist Zinnia Finn will explore the extent to which American culture is tethered to food and the depths to which we each experience this relationship in everyday life.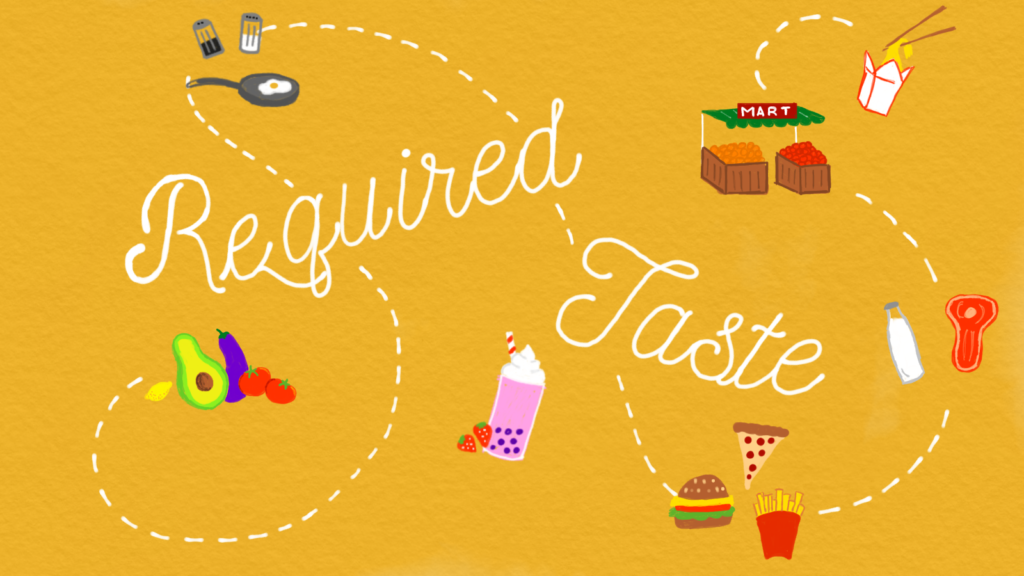 Both culturally and culinarily, sourdough bread is on the rise.
Perhaps the result of nationwide stress baking, an unforeseen effect of COVID-19 has been an increase in the popularity of homemade sourdough. The soul of sourdough bread, these starters are created through the process of fermentation. A mixture, usually of flour and water, is slowly colonized by naturally occurring yeast, gradually bubbling up until it's aerated enough to bake a loaf of bread. However, the most necessary ingredient in sourdough is time – an active starter must be fed every 12 hours – which the pandemic has made readily available, said second-year pre-computational and systems biology student Wendy Su.
"It was pretty much quarantine boredom that kicked it off," Su said. "My sister and I … (wanted) to make bread, … a lot of people were making sourdough, so we were like, 'OK, let's just jump on that sourdough train.'"
As the aforementioned train pulled out of the station, Su said she was along for the ride. With her new passion, she joined home bakers and professional chefs alike in the fermentation journey, including Harmony Sage, co-founder of Long Beach Bread Lab. Sage said she began baking sourdough in 2016 after cultivating a starter from the skin of grapes and apricots in her friend's backyard. Aside from an initial spell of sickness where it struggled to rise, Sage said the starter has been a permanent powerhouse.

[Related: Required Taste: Understanding our relationship with food from farm to table]
The natural leavening that characterizes Long Beach Bread Lab's loaves may seem old school to some; but, pastry chef Ana Flores said in her hometown in El Salvador, Sage's form of fermentation is the norm. Flores said when she helped at her grandmother's bakery, everything was made from scratch – without supermarket yeast packets, starters were the foundation of their breads. The natural process is slower, but more cherished – a facet which Flores said she realized was mostly lost in America.
"They don't (make food) this way in the United States," Flores said. "Everything is fast, so they need to feed people faster. They stopped their traditions."
After moving from El Salvador, though, Flores said she felt herself drifting into the infamous fast lane of America's food culture. Longer work hours and time-consuming commutes called for convenient meals and fewer hours in the kitchen – a shift that was catalyzed by this country's go-go-go environment, Flores said. It wasn't until she began working with Sage that Flores said she felt able to slow down and return to a more familiar way of cooking. Not only did baking sourdough provide a space to reminisce, but she said it also stoked the fire of personal growth.
"I wasn't patient before – it's made me a better person, more consistent," Flores said. "(Patience) helps you in life to (have a plan) and set a time, so you can have something good the next day."
Patience and resilience are key factors in both baking the bread and caring for the starter, Sage said. Fermentation is a labor of love – between the microbes on one's hands and an arguably spiritual bond, the relationship with a starter is extremely intimate. It's a living being, a characteristic which Sage said extends beyond its feeding and growing.
"I think it comes through even for people who aren't the people laboring on it," Sage said. "I feel that (our customers) can tell the difference between that and some machine-made commercial white bread. … There's just a lot more complexity of flavor, and there's something comforting and beautiful about it."
[Related: Required Taste: Discovering our ancestry and culture starts at the family dinner table]
Since the onset of stay-at-home orders, Sage has begun selling her starter alongside the sourdough loaves and pastries. Customers have carried home jars of Long Beach Bread Lab starter and even some local restaurants now bake with it. Sage, having sent the starter to a lab for analysis, said it is characterized by its unusually high content of saccharomyces and brettanomyces, as opposed to lactobacilli, resulting in a more robust culture which thrives at lower temperatures. Although this starter originated from Sage's kitchen, she said it has morphed into a distinct strain within each new home it's inhabited, as it transforms each time it's fed.
"It's a microcosm of life, just like a child," Sage said. "When you have a child they're an actual part of your body at one point, but then they are totally separate. They have their own thoughts and their own opinions – maybe there's a glimmer of you but really they're totally their own person."
Perhaps not entirely comparable to the birth of a child, Su said she still feels attached to her starter and a certain sense of obligation to nurture it and keep it alive. Sourdough baking has brought a newfound source of motivation and commitment into her life, brightening her own connection with food, as well as that of those around her.
"(Sourdough) definitely has shown me how simple actions such as baking bread for someone can bring quite a bit of joy into their life," Su said. "And that right there I think is something very powerful."