Required Taste: Understanding our relationship with food from farm to table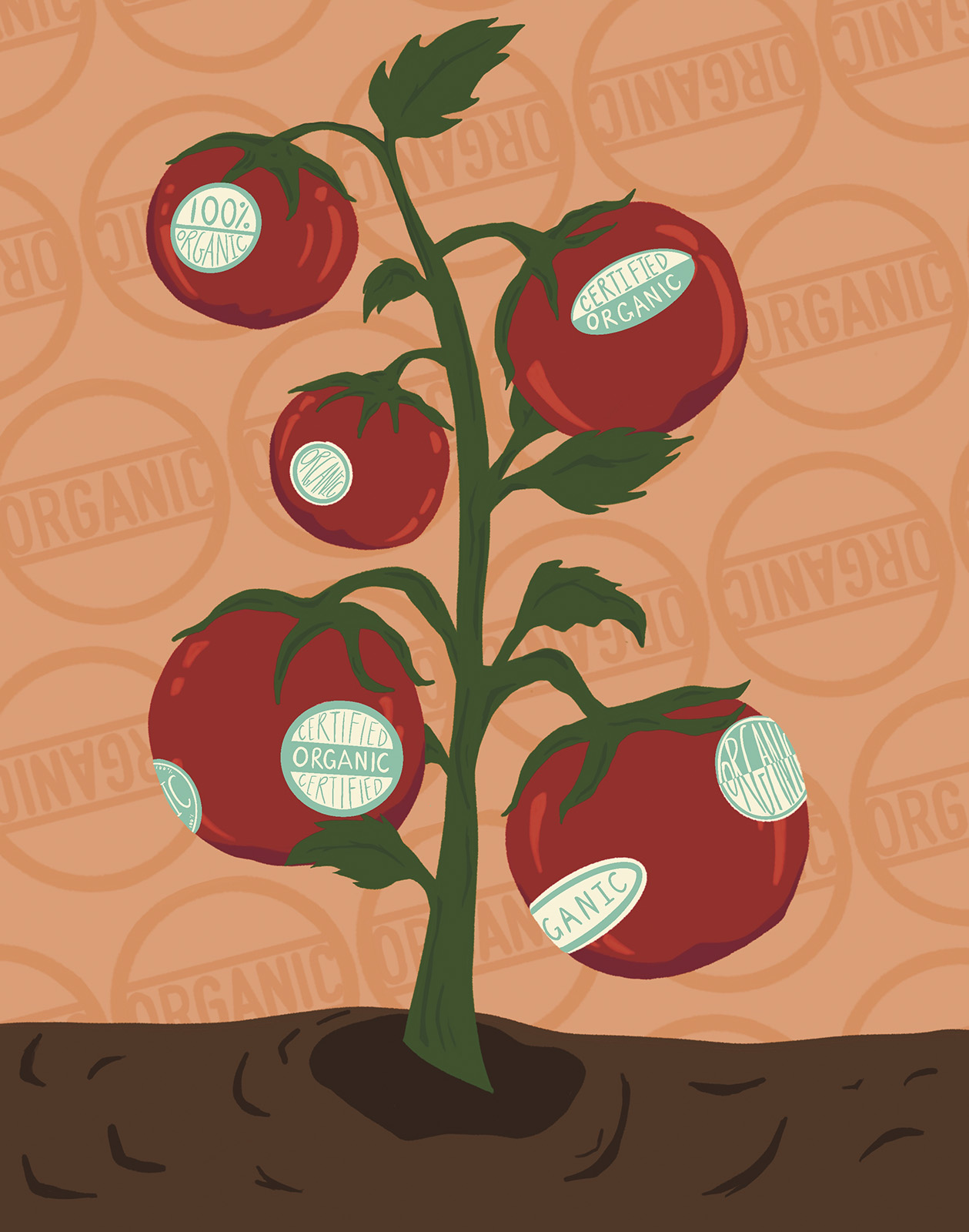 (Ashley Kenney/ Daily Bruin senior staff)
Food has become more than just fuel – alongside nourishing our bodies, it taps into our emotions and can infiltrate our minds. In a country known for its freedom, columnist Zinnia Finn will explore the extent to which American culture is tethered to food and the depths to which we each experience this relationship in everyday life.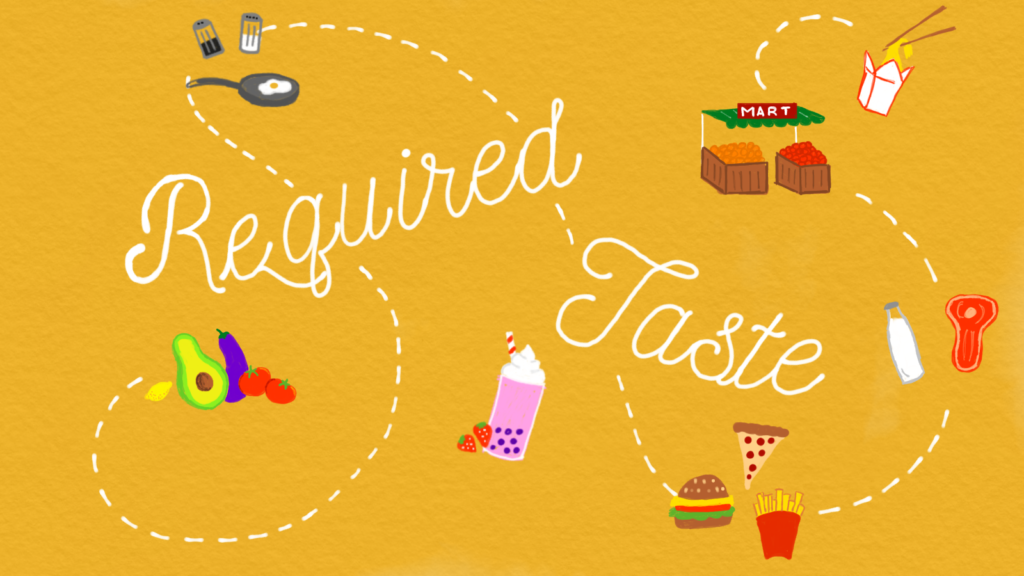 Winter is quickly approaching, but one windowsill in Jerusalem remains dotted with life – crowded with mustard greens, arugula, chives and kale.
These precariously perched plants belong to Aubrey Yarbrough, former farmer and current community development manager for Farmer Mark – the organization that runs the Westwood Village Farmers' Market. After owning her own organic farms in both Princeton and Missouri, Yarbrough said she experienced firsthand the staggering changes that a connection with soil and seeds can have on one's relationship with food, and their life and body.
"I was seeing so much life and death – I felt every day reminded that my time on Earth is temporary and beautiful," Yarbrough said. "Food should also be part of this natural life and death cycle."
The interconnection of food with our everyday lives is both an emotional reality and a historical fact – a sentiment which English professor emeritus Joseph Nagy said can be traced within our country and across the globe. For humankind, food spans past farming traditions and famines as well as current sentimental ice cream shops or favorite family dinners, he said. This phenomenon can be summed up through the concept of foodways – a term that encompasses the production, distribution, preparation and consumption of food.
"When studying (food) you realize what a connection it makes among people, and various issues having to do with society and culture, with economics and politics," Nagy said. "You start to realize how much it is a part of the fabric of everyday existence."
Daily existence in our country has been characterized through food for the past 12,000 years, from when climates across North America began fostering crops like squash, corn and cranberries, said anthropology professor Monica Smith. At the time, farms were far from the corporate structures they embody today, but landowners were still invested in creating crops that were as robust as possible. This took place through selective breeding and prioritizing strains of plants that were drought or frost-resistant – something which Smith said was a precursor to the genetically modified organisms we see today.
"GMOs are accelerating the selectivity that farmers have always had," Smith said. "I think what people are concerned about is not only GMOs – domesticated plants are already genetically modified from a wild state – but also pesticides and ways that the food system is adversely affected by chemical or biological interference."
Adverse interference with food has become of particular concern for consumers since the rise of industrialized farming. More recently, Smith said genetic modification has been catered towards commercial interests of preservation and shorter growing seasons, as opposed to improved taste or plant health. These molecular changes have also been accompanied by two major alterations in farming practices: mechanization, a process by which human labor is replaced with machines, and monocropping, a practice where large farms are devoted to a singular crop year-round.
[Related: Required Taste: Discovering our ancestry and culture starts at the family dinner table]
Corporate changes parallel these agricultural shifts, with large companies sacrificing soil longevity for immediate profit, said environmental science and engineering professor Stephanie Pincetl. Discovering an anecdote to this short-term approach is more pressing than ever, she said – not only does large scale agriculture affect the land it tills, but toxic chemicals produced by the process can infiltrate local communities. Once the environmental damage has incurred, it's usually too late as landowners of machine-run farms are often miles away.
"I would describe that as an extractive agriculture," Pincetl said. "It's agriculture that doesn't care about soil health, it doesn't actually care about productivity in the longer term."
This is where small farms enter the equation. Due to more concentrated plots, crops are rotated often, which decreases the need for pesticides and results in a drop in toxic runoff, Yarbrough said. Farmers also often live on the land and are in touch with both their ecological and social communities. The latter connection can be fostered through farmer's markets, which contributes to interpersonal connections and supports robust local economies.
"When we think of places we like to vacation, we don't think of strip malls, we think of Parisian produce markets," Yarbrough said. "There's no reason that we shouldn't make those investments so that our own towns and our own neighborhoods have these qualities."
The shift to local farms, however, involves much more than just jet setting. Smith shares Nagy's sentiment, restating that food justice qualifies as both health and social justice as well. She said a change in how we relate to food must accompany a change in how we promote issues such as education and equal access to healthcare. To propel this mindset shift, Pincetl said cities could outlaw subsidies for large farms and instead focus on preserving local land and soil.
Yarbrough said an example of this policy-driven change can be seen in California farmer's markets. Each market, including the Farmer Mark location in Westwood Village, requires that farmers document every item they're selling – down to each individual variety of heirloom tomato.
[Related: Required Taste: Casual comments about diet, weight can influence body perceptions]
While taking inventory might seem like common sense, Yarbrough said it's a necessary rule, as many markets across the country are peppered with corporate vendors, who can afford to skew the market price with mass produces goods. In comparison with some nationwide certifications, this requirement may appear strict – with organizations such as the USDA receiving constant pushback on their organic permit standards – but Yarbrough said it is crucial to make farming as reliable and transparent as possible.
"I personally think that it's important to have (certification) as a gatekeeper for people who are wanting to grow in an environmentally sustainable way," she said. "The average consumer has never been to a farm. They're operating solely on trust."
Although it is occasionally difficult to account for, trust is a cornerstone for lasting change. Once present, Smith said the potential is promising – food is something we interact with every day, so if it undergoes change, it will likely carry a ripple of positive effects.
As a first step, each person can become their own epicenter of change. Yarbrough said individuals can shop locally, meet their neighborhood farmers and maybe sprout some windowsill plants too.
"It is something everyone can do," she said. "As long as you have a little bit of light, there's something you can grow."
Finn is the 2021-2022 lifestyle editor. She was previously an Arts columnist and reporter from 2020-2021 and was a member of PRIME's first intern class. She is a third-year neuroscience student from San Francisco, California.
Finn is the 2021-2022 lifestyle editor. She was previously an Arts columnist and reporter from 2020-2021 and was a member of PRIME's first intern class. She is a third-year neuroscience student from San Francisco, California.