Opinion: UC must stay committed to underrepresented students after Proposition 16 failure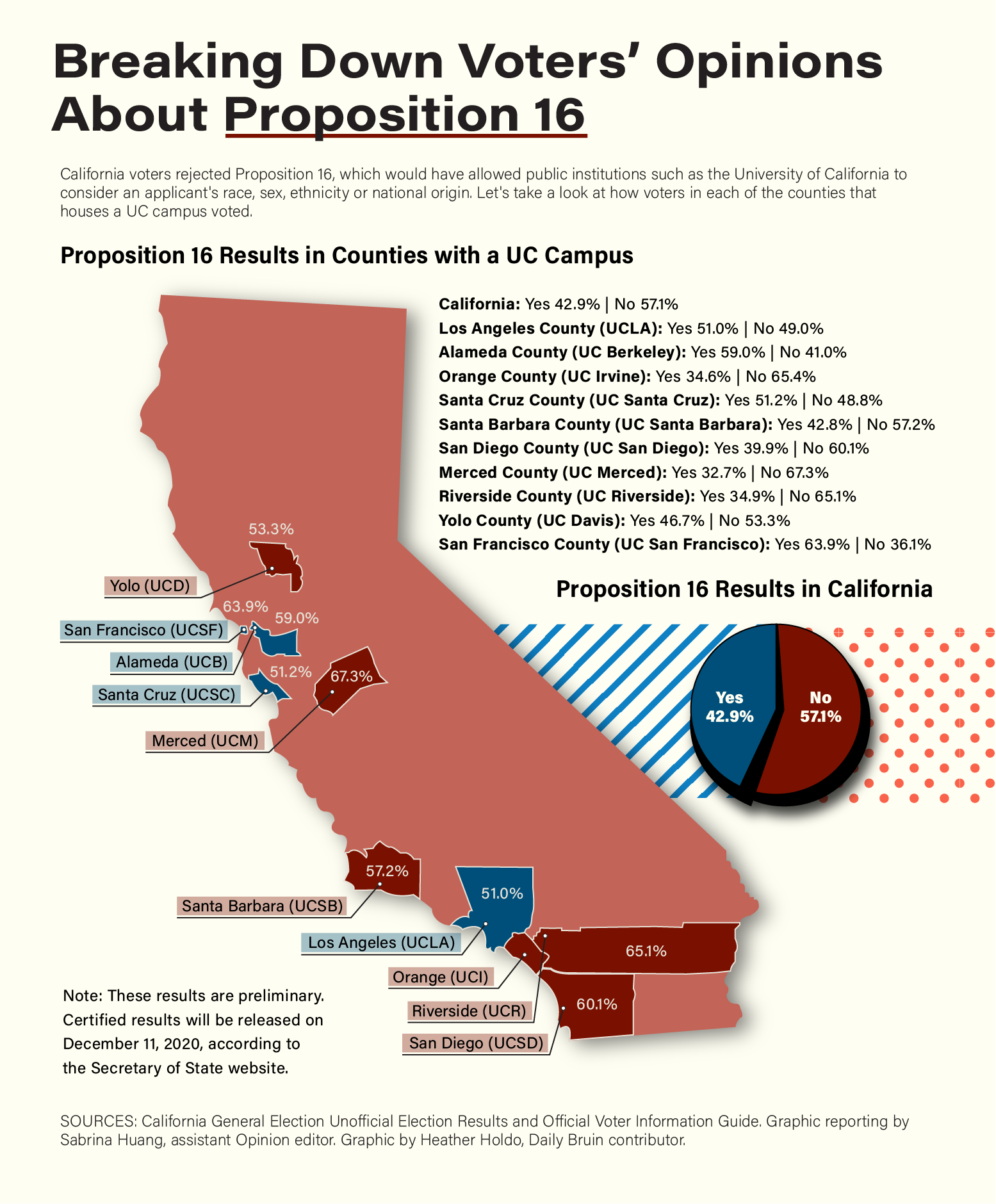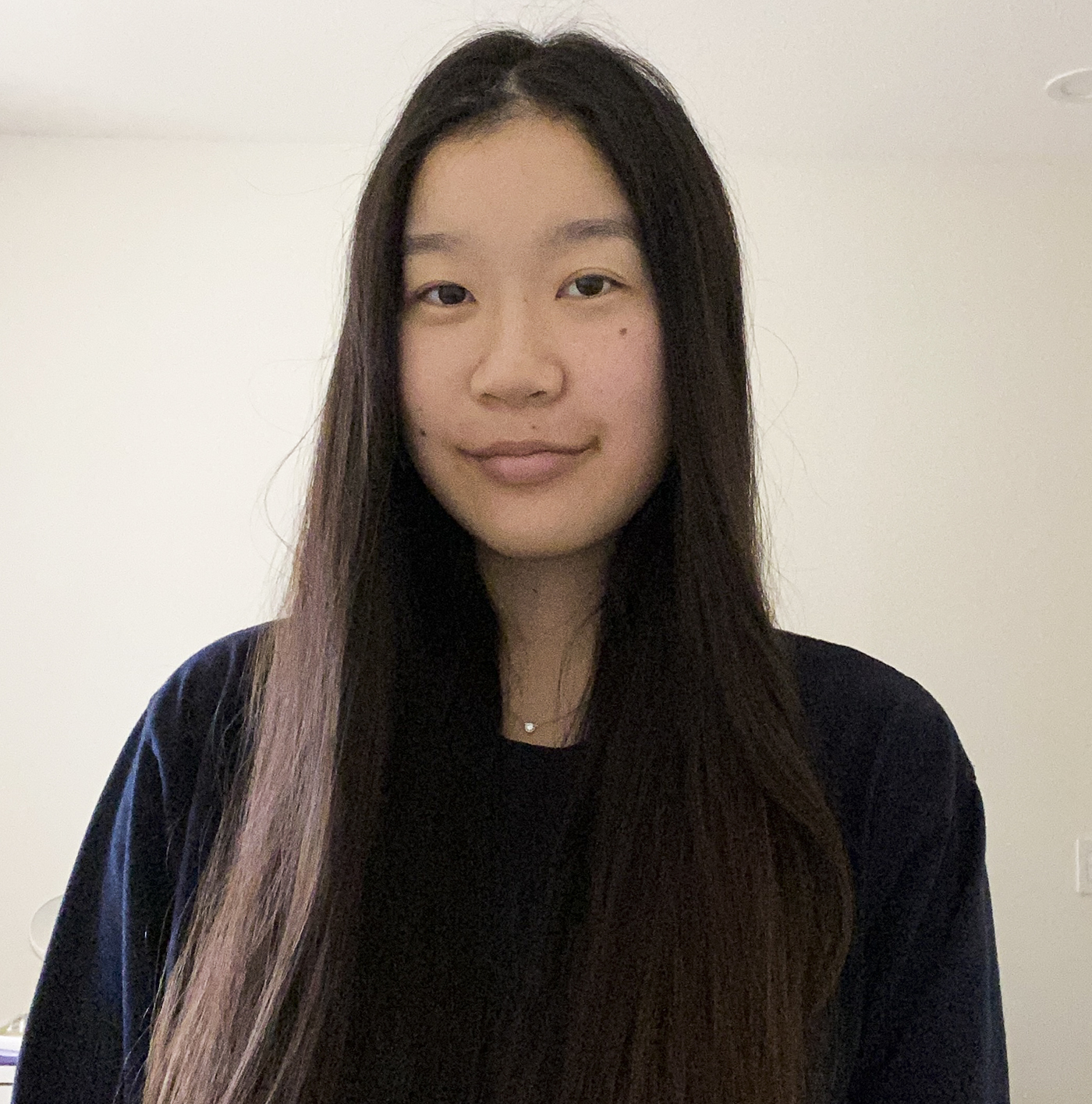 California may have kept the door on affirmative action shut, but the University of California must keep the window of opportunity open to students.
Earlier this month, roughly 57% of California voters rejected Proposition 16. The state measure would have reinstated affirmative action in the admissions process for public universities by repealing a 1996 proposition that made it illegal to use factors like race, sex, color, ethnicity or national origin in admissions decisions.
Proposition 16 would not have been the cure to the inequities that have persisted in higher education for years, but passing it would have been a step in the right direction.
In spite of Proposition 16's failure, the UC still has a responsibility to provide opportunities and resources for its students to succeed, especially those that have been historically marginalized. Though an unprecedented pandemic may have put a strain on the available approaches to uplift these students, it is imperative that the UC makes the effort to expand financial aid while improving outreach and student transition programs.
California's ongoing ban on affirmative action has had a strong correlation with the plummeting numbers of enrollment for Black, Latino and Native American students in the California State University and UC systems. And these demographics tend to be the students who face the most obstacles in the years leading up to the process of applying to college, said Gary Orfield, a professor of education, law, political science and urban planning at UCLA.
"We have the highest segregation of Latinos in the United States and fourth-highest segregation of Black students, and they're in inferior high schools, systematically," Orfield said. "Asians and whites are in the best high schools in California in very disproportionate numbers."
It's wishful thinking to believe Proposition 16 would have magically undone years of educational faults that lie outside the realm of the university system. However, it's not unrealistic to think that reinstating affirmative action would have given more opportunities to students who come from disadvantaged backgrounds.
Despite having been endorsed by the UC Board of Regents and added to the ballot amid a national movement on racial equality, Proposition 16's failure begs the question of whether voters are truly receptive to reforming education.
Orfield attributed Proposition 16's defeat partially to the ballot's lack of clarity in its intent to amend educational inequities.
"(If) you read it, it doesn't say anything about inequity and preparation and doesn't say anything about equalizing opportunity, it just talks about repealing this provision," Orfield said. "So it's not a very good state proposition that people can understand."
Regardless, the prohibition on affirmative action is here to stay. In light of this, it's important to take a look at what the UC can do moving forward to serve its underrepresented students.
Retention rates among African American, Hispanic/Latinx and American Indian students have been historically low in the UC, compared to Asian and white students. While Proposition 16 would have helped more students of color get their foot in the door, what also warrants effort is ensuring these students have the resources to succeed upon enrollment.
Both Orfield and Patricia Gandara, a research professor of education, brought up financial difficulties as a factor that may hinder the completion of a UC degree.
"I know particularly for Latino students, this is often an issue of having to take a job alongside school, which slows people down and keeps them from graduating," Gandara said.
The UC Regents issued a statement following the failure of Proposition 16, expressing their disappointment and assuring that they would continue to look for ways to increase diversity and close equity gaps among its student body.
This commitment is admirable, but it remains to be seen whether the Regents can carry out this promise. After all, the UC is in an unforeseen financial crisis, driven largely by the COVID-19 pandemic. But since the UC is continuing to charge full tuition and campus fees for an online education and some campuses are projecting increases in their policing budget, surely there are funds that can be allocated toward assisting students financially.
Financial support aside, the UC has taken more steps this year to try and level the playing field – such as phasing out standardized testing requirements by 2024, and appointing a UC president who has a background in increasing enrollment and retention rates for students of color.
In an emailed statement, UCLA spokesperson Bill Kisliuk highlighted several initiatives the university has spearheaded to integrate more students of color, such as the campus' Academic Advancement Program and UCLA's partnership with the Los Angeles Unified School District to increase academic attainment for African American students.
Orfield also suggested better institutional support such as counseling and transition programs for those who came from disadvantaged high schools.
"We could have much more conscious outreach to some of the segregated minority colleges, we've got to use our imagination," Orfield said.
Pandemic or not, the UC must prioritize supporting underrepresented students.
Otherwise, the UC may find itself in line with the state of California: full of solidarity statements without action to match the words.