UC Board of Regents unanimously votes in support of restoring affirmative action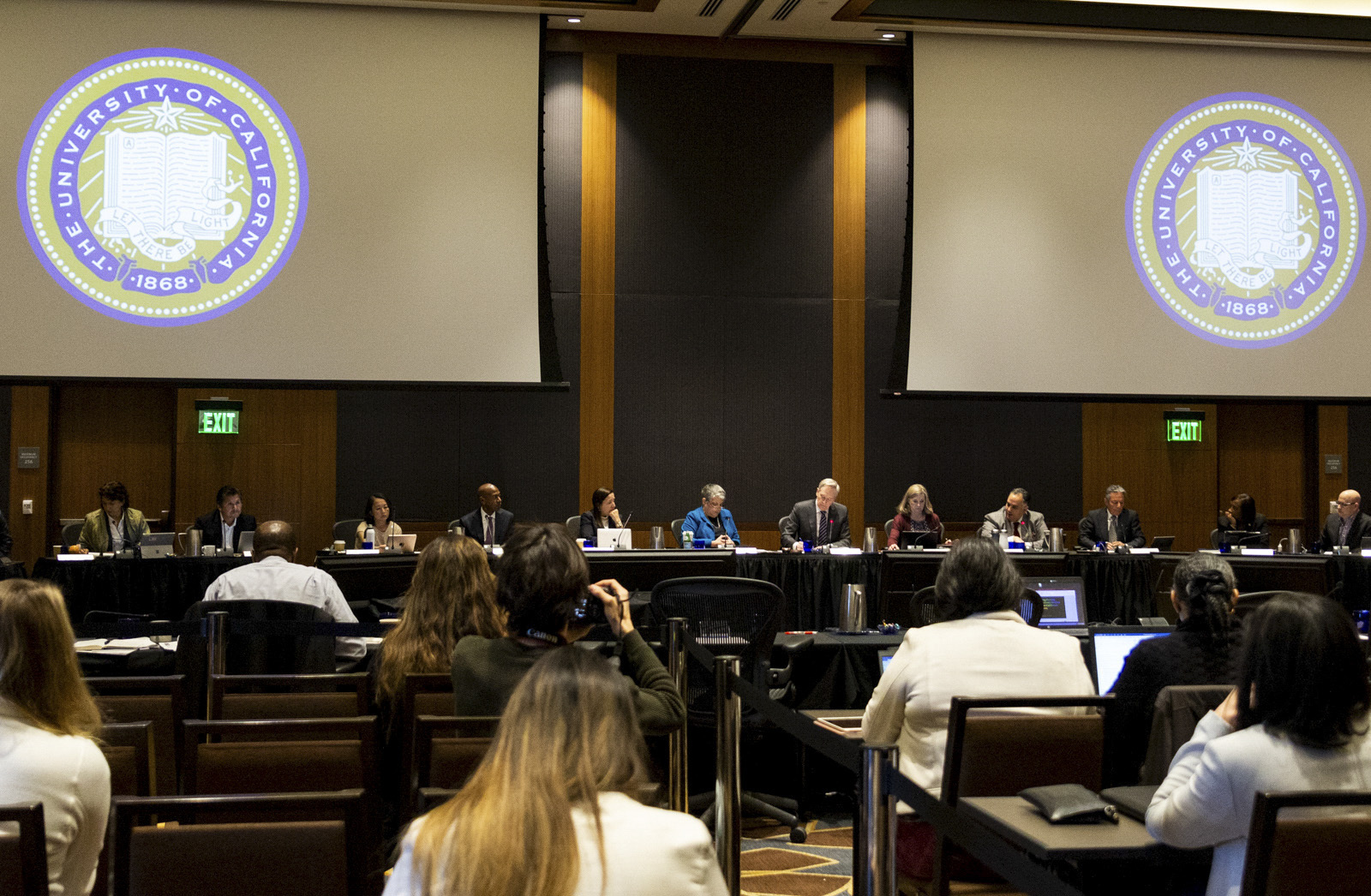 The University of California Board of Regents unanimously voted to endorse Assembly Constitutional Amendment 5 and the repeal of Proposition 209 at a special regents meeting Monday. (Daily Bruin file photo)
The University of California Board of Regents unanimously voted to endorse affirmative action at a special regents meeting Monday.
The board accepted UC President Janet Napolitano and Regent Chair John Pérez's recommendation to endorse Assembly Constitutional Amendment 5 in a vote 17-0 and the repeal of Proposition 209 in a vote 19-0.
ACA 5 aims to repeal Proposition 209, a 1996 constitutional amendment that banned governmental institutions from using race, sex or ethnicity for preferential treatment or discrimination in public education and employment.
"We have to continue to blow up every institutionalized construct of racism, oppression, misogyny, homophobia, if we truly are going to be the public university that we want to be proud of," said Alumni Regent Christine Simmons. "We can't continue to dance around it."
The California State Assembly passed ACA 5 Wednesday and it is now onto the state Senate. If the Senate passes it, the measure will be placed on the November ballot.
In 1995, the UC Board of Regents voted to ban affirmative action and in 1996, California voters passed Proposition 209, banning affirmative action.
Student Regent Hayley Weddle said she urges the regents to view the endorsements as the first step of many to promote equity in the UC.
"Considerable work lies ahead, including cultivating campus climate that truly supports students of color, paying particular attention to (the) sense of belonging for black and indigenous students," Weddle said.