Decline in UC underrepresented students' retention rates highlights inequities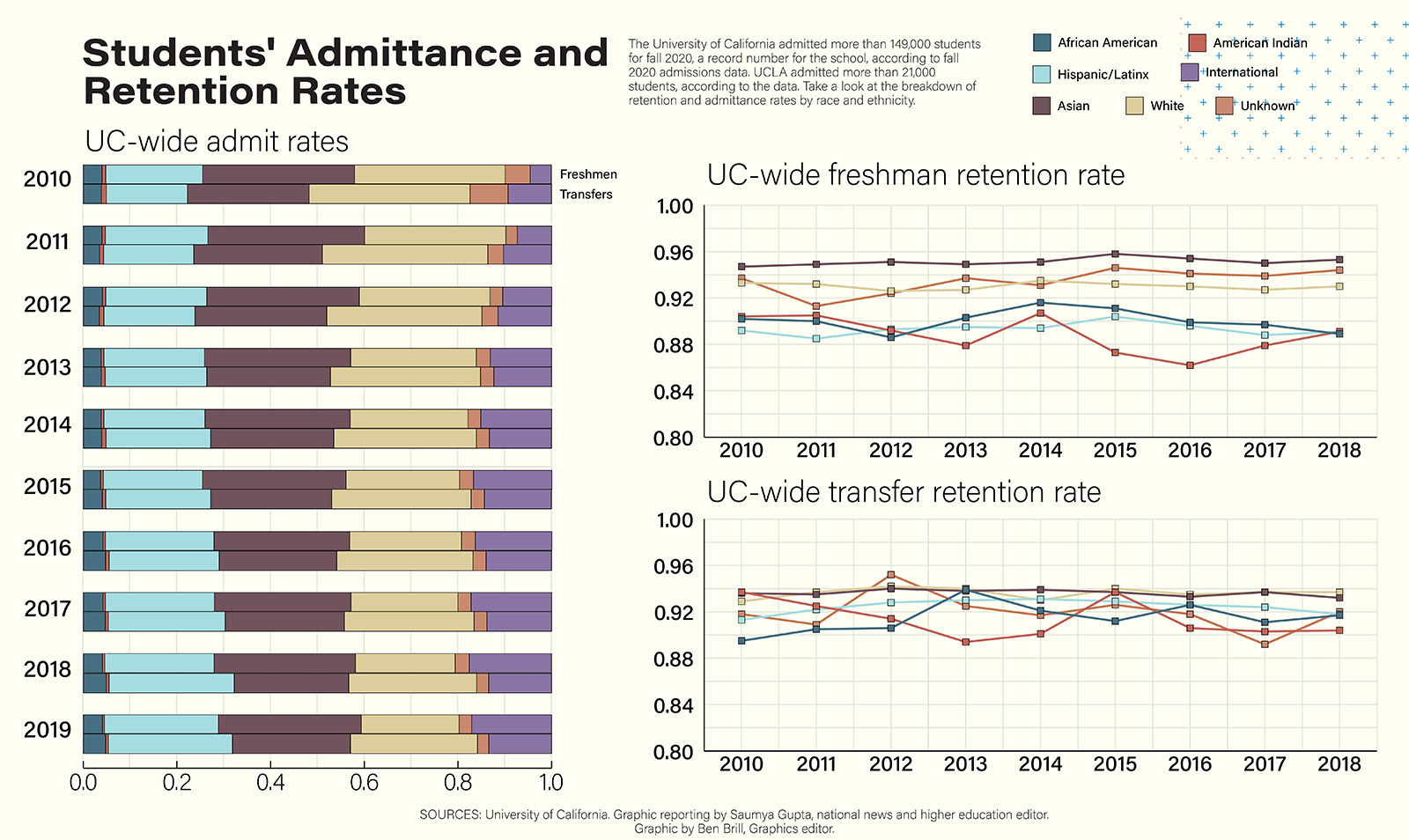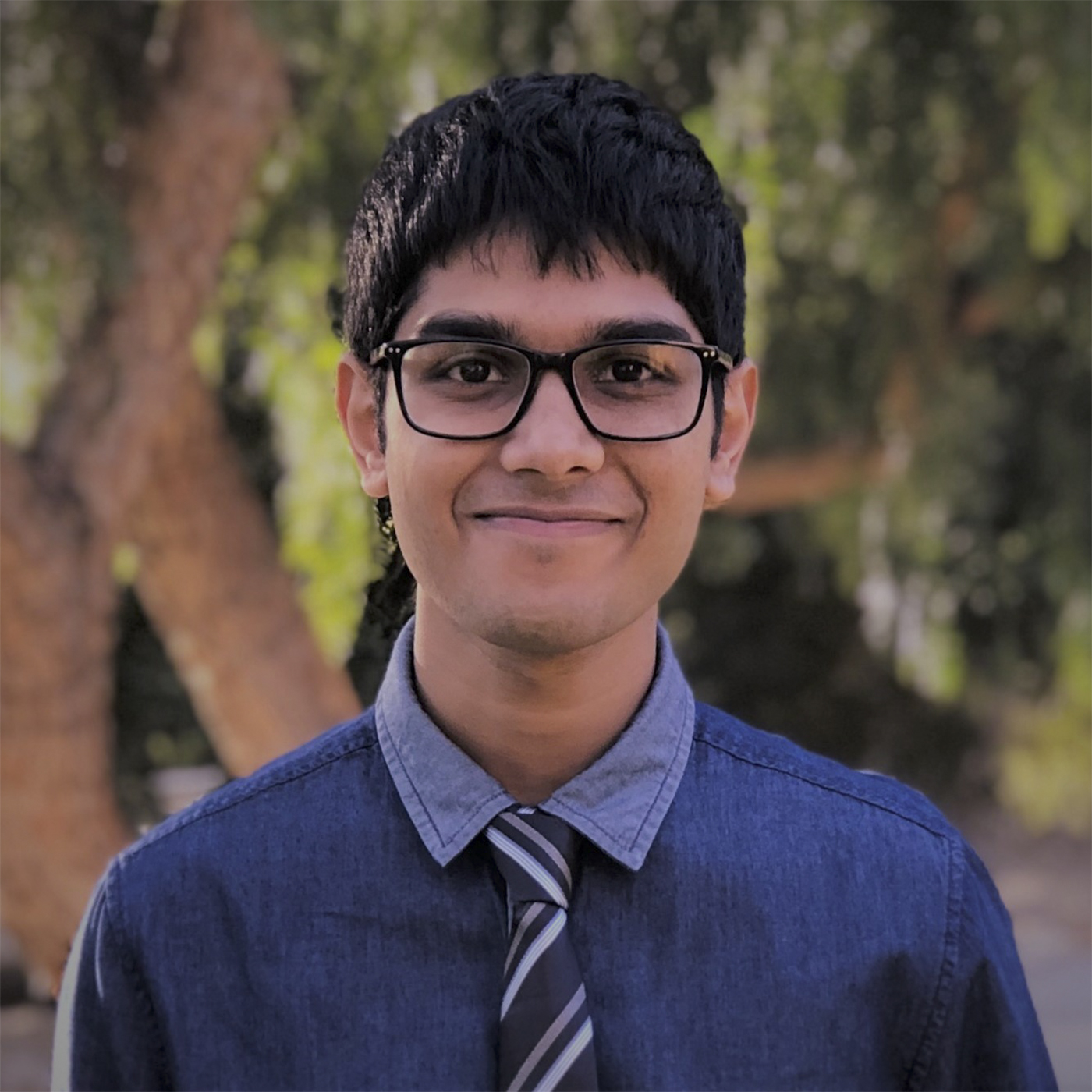 Sept. 22, 2020 10:56 a.m.
Underrepresented groups at the University of California had a lower first-year retention rate in the 2018-2019 year compared to those in other groups.
The overall first-year retention rate represents the proportion of students who continue their education at the UC for a second year. The retention rate for African American, Hispanic/Latinx and American Indian students decreased from 90.5% for the 2015-2016 entering cohort, which is the group of incoming students who enroll for the fall term, to around 89% over the next two years, according to retention and graduation data released by the UC. This retention rate is about five percentage points lower than that for non-URM students, which has stayed around 94% over the same period.
Financial hardships could be contributing to the decreasing retention rates for underrepresented students, said Charles Alexander, the director of the Academic Advancement Program and associate vice provost for student diversity.
The rising cost of higher education disproportionately impacts students from underrepresented backgrounds, who tend to be low-income in many cases, Alexander added.
The federal government has increasingly asked universities to require more supporting evidence for financial aid applications, which complicates the process for low-income students who rely on it, said Cecilia Rios-Aguilar, an education professor and the associate dean for equity and inclusion at the UCLA Graduate School of Education and Information Studies.
"There's this idea that you have to prove that you deserve this aid and you need this aid," Rios-Aguilar said.
Adjusting to life on campus
Alexander said many students from underrepresented backgrounds also struggle to find support systems and community resources on campus. Students that don't have a sense of connection to the school are more likely to withdraw after their first year, he added.
The small number of underrepresented students at UCLA can make it hard to find a community, said Jesse Johnson, who is Native American and the co-chair of the American Indian Student Association.
"If you look at (American Indian students) and our numbers, we're the smallest group on campus, … so we feel like we don't have that support," said Johnson, a third-year human biology and society student.
First-generation students lack the knowledge to seek out academic and community resources, said Nestor Guerrero, who is Chicano and a former gender and sexuality counselor for Movimiento Estudiantil Chicana/o de Aztlán , a student organization committed to advocating for Chicano, Latino and Raza students.
"It's a culture shock coming into a (predominantly white institution)," said Guerrero, a recent first-generation UCLA graduate. "Impostor syndrome is a really big … psychological factor that comes into play when you feel like you're not competent enough to level up to the academic rigor of your more affluent (classmates)."
For some underrepresented students, coming to a UC may be their first time leaving their home state, said Desirae Barragan, who is Native American and vice chair of AISA.
Kokonow Kinney, who is Native American and the co-chair of AISA, said adjusting to life on campus was challenging because of the lack of information about higher education available in rural communities.
"I came off the reservation, 200 miles away, so coming here not knowing anyone was rough," said Kinney, a third-year biology and American Indian studies student.
Many resources for American Indian students, such as academic and spiritual support, are given directly to students in American Indian studies programs, limiting their accessibility to students outside the department, said Barragan, a second-year American Indian studies and pre-human biology and society student.
Underrepresentation at the University
In the same time period that the overall retention rate for African American, Hispanic/Latinx and American Indian students decreased, new undergraduate enrollment for those demographics increased by more than 4,000, according to fall enrollment data released by the UC.
Increasing enrollment of students from underrepresented minorities does not necessarily address more fundamental issues of representation, Rios-Aguilar said.
"My concern is that we're bringing more diversity but we may not have addressed real racist structures within campus," Rios-Aguilar said. "As faculty, I can tell you that we need to get better training in how to address these different intersectionalities in our classrooms."
There needs to be more education about the experiences of underrepresented students on school campuses to help address the issues that these groups face, said Aviana Joiner, a third-year chemistry student who is Black.
It is important to put people of color in academic advising positions because they can better understand the experiences of underrepresented students, Barragan said.
"It gets very hard for students when their major advisors, sometimes professors, just don't understand, and it gets to the point where some of our students aren't feeling supported," Barragan said. "Sometimes it's just too much for these students and they do resort to going back home, transferring schools (or) going somewhere much closer to home."
Joiner said she felt imposter syndrome while taking STEM classes, in which Black students are often underrepresented.
"You feel like you don't belong, especially for me in (STEM classes) because I've been in lectures where there are only two people in the class that look like me," Joiner said.
Financial difficulties, professors' assumptions about students' educational backgrounds and microaggressions from professors and other students also contribute to feelings of being an impostor, Joiner said.
Many students from underrepresented groups also have to grapple with housing and food insecurity and a lack of access to health care, Rios-Aguilar said.
"Addressing basic needs is a must," Rios-Aguilar said. "We need to do better at addressing housing and food insecurity for all our students, particularly the most vulnerable."
Helping students stay
Campus programs dedicated to underrepresented groups, such as AAP, provide academic support to students who are minorities through academic counseling, peer learning and other programs.
AAP serves more than 5,000 underrepresented and nontraditional students at UCLA, including first-generation students, students from low-income and underrepresented backgrounds, veterans and parenting students.
A variety of student-led programs at UCLA also aim to raise underrepresented students' retention rates, including MEChA Calmécac, Retention of American Indians Now!, and the Academic Supports Program, which works primarily with Black students.
Kinney said RAIN! and AISA provided resources, such as a freshman summer program, that helped him transition to UCLA.
"(Getting mental and emotional guidance), being able to find that community and then furthermore finding resources from that community for the community was super helpful in my journey here," Kinney said.
Chaz Gordon, who is Black and the ASP retention coordinator, said ASP differs from AAP in that students are able to receive holistic support and express their more personal needs with ASP counselors, rather than receiving strictly academic support.
Despite California's COVID-19 economic challenges, the UC will continue to lobby the legislature for additional student retention support, said UC spokesperson Stett Holbrook in an emailed statement.
However, many campus programs that help marginalized communities have recently faced reductions in funding. UCLA Residential Life reduced the budget for First To Go, a program dedicated to improving first-generation students' retention rates by providing opportunities and community.
"It's essential to have spaces that cater to very specific underrepresented communities given the lack of resources we face in society as a whole," said Gordon, a third-year psychology student. "A lot of times there are demands that … fall on deaf ears within different areas of the institution, so that's part of the reason why these programs are also started by students … (who are) making the effort to make change in their own community."
Guerrero said student-led organizations are rooted in the community and aim to support students' mental health as well as to foster more complex conversations around broader issues such as anti-Blackness and misogyny.
"We're trying to imagine what a better university can be (and) what a better community coalition can be," Guerrero said.